Your toddler's formal education needs to start with a strong foundation. So why not introduce your tot to a preschool before you introduce him or her to a traditional school!
The concept of pre-school or play school is a rather new one. Parents want their children to begin education at a very tender age and to an extent this is a very interesting and beneficial phase for children, as they get to learn many new things together with fun.
Advantages Of Pre-Schools:

In today's society, more often both parents work and they find it tough to manage teaching toddlers the basics of learning at home.
This, however, does not remain the only factor behind the rise in popularity of the play schools. Play schools work in a fashion that is designed to be fun filled for the tots as well as informative.
The play schools offer a great way of slowly molding your toddler into the school set up. It helps your toddler to adapt to the process of learning through games and children-friendly activities.
Usually, pre-schooling is a great way to recognize your toddler's latent talents and help in developing them.
Your toddler's mental faculties are developed and social and cognitive skills are also honed, so that he has advantage when he joins a formal school later.
All in all, enrolling your toddler in a play school or a pre-school is definitely a very good idea!
[ Read: Is Your Child Ready For Preschool ]
10 Best Play Schools In Noida:

If you are a parent living in Noida and looking for some options in play schools wherein to enroll your toddler, we have a good collection for you. This article contains a list of the top ten pre-schools in Noida.
1. Smiling Sunflower School:

This school is one of the most renowned play schools of Noida. It believes in the concept that every child is different in his or her approach to learning.
The Preschool Offers:

The school has a 1000 sq. ft. campus.
The teachers and training staff believe that every toddler has the capability to learn and grow.
There is also the facility of day boarding along with nursery schooling.
Special attention given to training children in speech, concentration, health, hygiene and communicative skills.
The teacher-student ratio is 10:1.
[ Read: Advantages Of Preschool Education ]
2. Pupil Care Nursery School:

This pre-school is counted amongst the very first in Greater Noida. It is run by the famous educationist, Mrs. Meera Chandra.
The Preschool Offers:

The mode of instruction followed at Pupil Care is that of play way. The school has extensive pay systems installed for the toddlers to play and learn simultaneously.
The classes are air-conditioned.
There is a pick-up and drop service available for the toddlers.
The normal nursery timings are from 9:00 a.m. to 12:00 noon.
The teacher-student ratio is 10:1.
There is also a crèche facility available. The timings are from 8:00 a.m. to 6:00 p.m.
3. Little Angels:

This pre-school in Noida was founded first in 1985. Since then, it has been running most effectively and successfully.
The Preschool Offers:

The methodology of instruction adopted by the school is that of Montessori.
There are a number of evening creative activities undertaken by the school such as art, music and dance classes.
This air-conditioned school offers pick-up and drop facilities.
The teacher to student ratio is 15:1.
There is also crèche facility available from Monday to Saturday, 8:00 a.m. to 6:00 p.m.
[ Read: Best Lunch Boxes For Kids ]
4. Mother's Pride:

Mother's pride started off in 1996 with its first school in Paschim Vihar.
The Preschool Offers:

This school is the only one in the group that has its own research and development department.
A number of extra-curricular activities are carried out to bring out the talents of the toddlers.
There is a pick up and drop facility available.
The school admits toddlers form age two to five.
There is a 15:1 teacher student ratio.
5. Toddlersville:

The school focuses primarily on the "play and learn" system to teach their students.
The Preschool Offers:

The school has a strict adherence to the concept of learning through fun games and play.
The school is air-conditioned with a plush campus.
There are splash pools and kitchen gardens available on campus.
Transport facility is also available for the toddlers if needed.
Special emphasis is given to honing language and communicative skills of the children.
The ideal student teacher ratio of 10:1 is maintained by the school.
The school has a crèche as well.
[ Read: How To Choose A Preschool ]
6. Blooming Buds Play School:

Blooming Buds, founded in 2004, is one of the best play schools and day care centers that are available in Noida. It has a favorable environment for your toddlers to learn new things and prepare for formal schooling.
The Preschool Offers:

The play school follows the motto, "Help me do it myself". The faculty at the school encourages toddlers to learn from their daily experiences.
The school has a fully equipped activity room and an outdoor playing area.
Music, dance and karate lessons are also offered by the school.
There is a transportation system in place for the toddlers.
Children of the age group, two to four, can be enrolled here.
The student teacher ratio is maintained at an ideal 12:1.
The school also offers day care and crèche facilities.
7. Euro Toddlers:

Euro Toddlers strives to bring out the best in your toddler through various activities. This school is part of the renowned Euro Toddlers chain of play schools.
Centre 1 ; NS-18A, Sector- Gamma 1, Greater Noida.
Centre 2; Euro Toddlers Building, AWHO Township, Greater Noida- 201310.
The Preschool Offers:

The school aims at enhancing your toddler's cognitive skills and learning through interactive activities.
There is a system of constant evaluation in place that allows the teachers to identify the problem areas of your toddler and help him or her to correct and improvise on those areas.
The school undertakes music, art activities and similar creative tools to incorporate overall personality development in your child.
Field trips and camps are carried out to enhance the growth and learning process of the enrolled students.
Children aged 1.5 to 5.5 years can get enrolled.
The ideal 10:1 student teacher ratio helps the teachers keep tabs on the toddlers individually.
There is a crèche facility and transport facility available.
8. Toddlerzee:

Toddlerzee is the largest chain of pre-schools in all of Asia. There are over 1,100 centers spread across 350 cities in India. Its famous ILLUME methodology of teaching is what sets it apart from the other play schools.
The Preschool Offers:

At Toddlerzee, the ILLUME pedagogy of teaching is used wherein every child learns at his or her own pace. It is a great method to make toddlers comfortable with learning new things and enjoy the process.
The school has an option of enrolling your toddler into the Mount Litera Zee chain of schools once the pre-schooling is complete.
The school has three stages of class based on three different age groups – play group (1.5 to 1.5 years), nursery (2.5 to 3.5 years) and kindergarten (3.5 to 5.5 years).
The student teacher ratio is 1:10.
There are crèche facilities and transportation facilities available.
9. Mighty Minds International Pre-School And Day Care:

This is another play school to have made onto this list due to its positive reviews and reputation. It follows a different teaching methodology that is well-suited for young toddlers.
The Preschool Offers:

The school follows the prescribed guidelines of the globally acclaimed NAEYC, USA.
The curriculum and the training activities that are carried out are of international standards, making it ideal for those toddlers who have migrated to India with their parents from foreign countries. It makes it easier for them to adapt to the change in system.
The security of the toddlers is maintained at all times.
The school has a 10:1 teacher student ratio.
The crèche timings are from 8 a.m. to 8 p.m.
10. Happy Hours School:

This play school was started in the year 1993 by the Brig B. M. Lal trust in Greater Noida.
The Preschool Offers:

The pre-school offers the children a well-maintained and spacious learning area with air-conditioned classrooms and activity rooms.
Karate, abacus, music and dance classes are some of the added facilities provided by the school.
Special care is taken for the security of the students.
The school enrolls toddlers of the age group, 2 to 4 years.
The school has a teacher to student ratio of 15:1.
There are crèche facility and transportation services for those of you who need to avail them.
We hope that the above list helps you to choose the best play school in Noida. Please remember the following:
The list has been compiled after a comprehensive research. No particular order has been followed in listing these schools.
The schools listed here have high ratings and good reviews by other parents as well as known and trustworthy educational sites.
The details of the various schools vary from center to center; hence, we advise you to personally visit them for the accurate details regarding infrastructure and the fee structure.
Do let us know about your views on our list of play schools in Noida and share your feedback in the comment section below.
Disclaimer: "The list of schools has been taken from various surveys done by third-party print and online publications. MomJunction was not involved in the surveys nor it has any business partnerships with the schools covered in the list. This post is not an endorsement of the schools and parents' discretion is advised in selecting a school."
Recommended Articles:
The following two tabs change content below.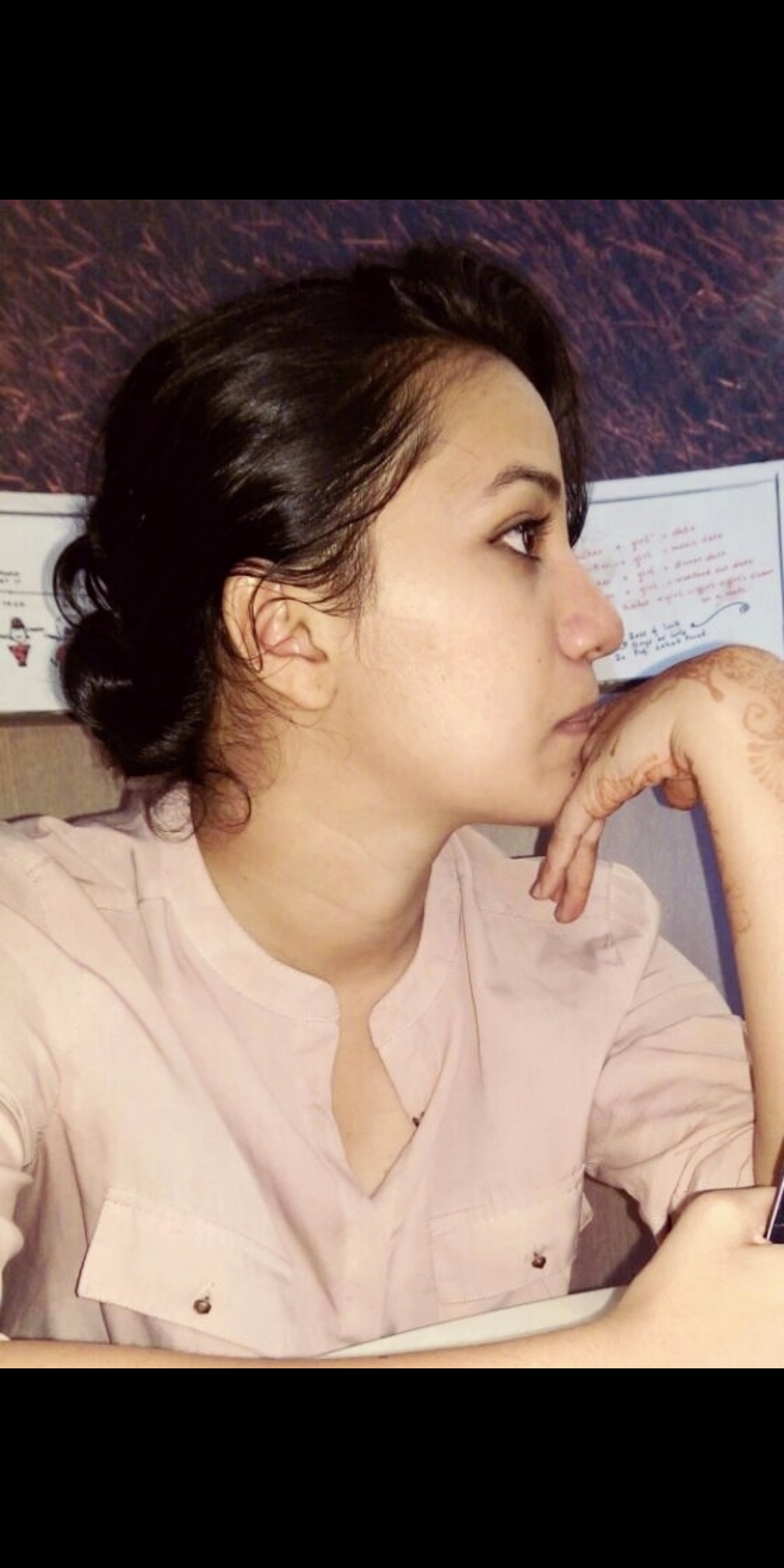 Mitha Shameer
Mitha is passionate about writing on topics related to women and children. She loves to present the brighter side of life to her readers in the form of her articles. She writes on games, stories, arts & craft, celebrations and more for MomJunction. When she isn't glued to online shopping websites, she loves reading books and watching F.R.I.E.N.D.S.