Pre- or play-schools are the first steps to your child's educational journey. They impart growth and knowledge and prepare your children for the following grades. If you want to check the best play-schools in Pune, you should read our post. These schools set the foundation for your little one's future academic and social successes. We have provided the important details of some top play-schools that you can prefer to join your child.
Top 10 Play Schools In Pune:
Play/Pre schools in Pune have grown in number during last five years. To help you choose the right one, we have compiled a list of top ten playschools in pune.
1. Smart Kidz (Wakad):

The Pre-School Offers:

English medium and co-ed school
Curriculum that caters to the psychology and overall development of children.
Sufficient space for each activity which is secured and hygienic.
Admission given to children with special needs.
Day School and transportation availability.
An excellent child to teacher ratio.
Facilities such as Ball-room, activity room, splash pool, sand pit, dining room and play area
2. Brainworks (Viman Nagar):

Website: www.brainworks.co.in
Contact Number: 020-40038357/ 7738071219
Programs Offered : Homework cafe, Preschools, Mother Toddler
The Pre-School Offers:

Curriculum that is scientifically researched.
Advanced educational aids and trained teachers.
A teacher-student ratio of 1:12.
Aims to maximize every child's brain development during the key growing years.
Enable children to develop their social, emotional, physical and academic skills.
Facilities such activities such as exposure to puzzles, beading, matching and sorting, art and craft.
Outdoor activities such as exposure to sand, water and dough, improving physical and sensory development of children.
3. Podar Jumbo Kids (Kondhwa):

The Pre-School offers:

Qualified teachers, trained at regular intervals in the latest teaching techniques.
Curriculum that is unique and well planned.
Ensures highest levels of hygiene.
Imported use of toys, equipments and teaching aids because they are child-safe.
Transportation facilities available.
Specialties include water-play, sand play, parachute play, yoga, glenndoman reading and art exploration.
Helps nurture your child's physical, emotional, cognitive, social and communication skills.
4. Leapbridge International Pre-School (Kalyani Nagar):
The Pre-School offers:

Curriculum based on Multiple Intelligence Theory.
Thoroughly trained teachers.
Aims at raising the quality life of little champions.
Practical approach and providing step by step assistance to every child.
Highest safety and hygiene standards.
Enhances children's physical, emotional and academic skills.
Inculcates good values and morals in children, thereby inspiring a lifelong love for learning.
5. Kidzee ( Viman Nagar):

The Pre-School Offers:

Specialties include dance, music, number work, art and general knowledge.
English medium and day school.
The best learning methods and activities, ensuring that your child learns at an optimal pace.
Various well-planned activities that facilitates healthy interaction among its students.
Ensures good habits in children.
High levels of hygiene and safety.
6. Whizkidz (Kondhwa):
The Pre-School Offers:

Imparts good quality education in children.
Offers healthy, hygienic, nutritious food and snacks at proper time, encouraging table manners in children.
Nurture children in the self-discovery of their world.
Program integrates music, art, physical education, and building in a warm and loving environment.
7. Kangaroo Kids (Kalyani Nagar):
Website: www.kkel.com
Contact Number: 020 20271811 / 228888341824
The Pre-School Offers:

Curriculum based on active and experimental learning.
Uses innovative teaching methods.
Activities include puzzles, kitchen play, block building and transport toys.
Facilities such as computer, library, indoor and outdoor gym, traffic park, AV, art and craft room
8. Hello Kids (Hadaspar):

The Pre-School Offers:

High quality, all-English teaching environment.
Trained & experienced faculty, regular tips for parents, regular health check up, library, stage exposure, sports 7 games, live shows, picnics.
Pure drinking water facilities and ensures hygienic environments.
9. ABC Montessori (Tingrenagarm):

The Pre-School Offers:

Personalized learning for each and every child.
Aims to nurture the child completely.
Encourages children to realize their true potential.
Children here develop learning as a fun.
Builds logical and analytical skills for cognitive development.
10. Euro Kids (Wakad):

The Pre-School Offers:

Curriculum packed with real-world, concrete and sensory experiences.
Features include library, euro gym, pool and other outdoor activities.
Enhances physical, intellectual, emotional and social skills in children.
We hope the above listed options help you choose the best play school in Pune. Always make sure, to pay a personal visit to schools before making a final decision. We wish you good luck for a bright future for your child.
Don't forget to share your experiences with us in the comment section below.
Disclaimer: "The list of schools has been taken from various surveys done by third-party print and online publications. MomJunction was not involved in the surveys nor it has any business partnerships with the schools covered in the list. This post is not an endorsement of the schools and parents' discretion is advised in selecting a school."
Recommended Articles:
The following two tabs change content below.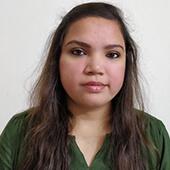 Harshita Makvana
Harshita is a graduate in commerce and holds a PG Diploma in Patent and Copyrights Law from NALSAR University. She has also pursued CA and has more than three years of internship experience in auditing. Her love for travelling has taken her to various parts of the world, and writing the travelogues was what brought out her love for content writing....
more