Whether you're a student or a professional, chances are you have to deliver presentations every once in a while. Amid so many other PowerPoints and visual graphs, you can make yours stand out by using the best presentation remote for a smooth, effortless experience.
This remote is a small device equipped with many useful features designed to help presenters be more comfortable and engaging as they deliver the presentation. You can control your entire slideshow with the click of a button without having to worry about your laptop malfunctioning or slowing you down. If such a remote has been on your wishlist for a long time, this list will surely let you narrow down the options and pick something stylish and impressive.
Benefits of Presentation Clickers 
You can control the presentation from a distance. You no longer need to be in front of the computer to control it manually through the mouse or keyboard.
Presentation Clickers are great time savers and help in avoiding unnecessary interruptions while changing slides.
Using a presentation remote gives the user complete control over the slide show. In the absence of a remote, another person at the computer changes the slides at the presenter's request . However, having a remote negates the need for an additional individual.
Presentation remotes often offer more features. A prime example of this is the laser pointer that highlights important points showcased in the slides.
If the benefits of presentation clickers piqued your interest, you will want to take a look at our list of the 11 best presentation remotes.
Top Products From Our List
11 Best Presentation Remotes
With a 65-foot wireless range, the Kensington wireless presentation clicker with a red laser ensures non-interrupted performance from any corner of the room, stage, or auditorium. Taking control of a presentation by activating a laser pointer, moving forward and backward between slides is made easy with its intuitive 4-button control. The plug-and-play features a 2.4 GHz wireless connection and does not require a complicated setup, allowing for smooth and reliable performance. This presentation pointer works well for both Keynote and PowerPoint presentations, and 2 AAA batteries are required to switch on the wireless presenter.
Pros:
Compatible with Windows and macOS software systems
Internal USB receiver storage
Sleek design
Portable
Cons:
A USB-C to USB-A connector may be needed for newer Mac products.
With the new Logitech R400 laser presentation pointer, there is no longer a need to give a presentation from behind a podium or a computer. With up to 50 ft wireless range there is no interference while moving around a classroom or a stage. The bright red built-in laser pointer can be seen on almost any background keeping everyone focused without missing the point. The stylish matte black remote comes with a carrying case, wireless mini receiver, wireless presenter, and 2 AAA batteries. Glide through presentations with the well-contoured intuitively placed touch-keys like start, stop, move forward and back, and even to screen blackout mode.
Pros:
Plug-and-play USB wireless receiver
Portable
Compatible with Windows software
Quick start guide included
Cons: 
It is not compatible with iOS systems
This wireless PowerPoint pointer clicker by Beboncool has a sleek design and is crafted from environmentally-friendly ABS plastic. The face of the remote is clutter-free with 5 rubberized buttons. These include buttons for the black screen, laser pointer, full screen, forward, and backward buttons. The power button has been strategically located at the side of the remote, while the connect button is at the back of the controller. The laser pointer has an astounding range of 656 ft and is useful for highlighting key points during presentations. Like most other laser pointers, this one also uses a 2.4 GHz Bluetooth receiver to connect to the laptop or PC. The wireless presentation pointer is compatible with a wide range of system software and PC platforms, including Windows, macOS, Android, and Linux systems.
Pros: 
User-friendly
Ergonomic design
Quick response
A wireless distance range of 32 ft 
Cons: 
It might make a slight clicking sound when buttons are pressed 
The Targus USB multimedia Bluetooth presenter remote stands out with its glossy and stylish look. The small form factor remote is easy to operate and small enough to fit in your pocket. As expected, the remote connects to a laptop or PC using a 2.4 GHz Bluetooth receiver. One of the highlight features of this device is a hidden compartment for storing the USB Bluetooth receiver. To avoid accidental clicks, the company has incorporated a key locking technology into the remote that locks non-essential buttons. The highly functional remote has a connectivity range of 50 ft with a built-in laser for highlighting key ideas during presentations. To function correctly, the controller requires 2 AAA batteries. 
Pros: 
Ergonomic design
Simplistic layout
Backlit buttons
Built-in volume and cursor controls 
Cons: 
The rear compartment door might not lock as well as expected 
This highly functional presenter clicker is equipped with numerous features. Several buttons are neatly placed on the face of the device, giving it a clutter-free appearance and user-friendly operation. It consists of a volume button, hyperlink options, start and stop of audio and video option, cursor controls, and an effective laser pointer. If this wasn't all, the clicker works well with PowerPoint, Keynote, and Google Slides. The device also flawlessly connects to different operating systems, including macOS, Linux, and Windows. The remote has a maximum range of 50 ft in terms of connectivity and uses 2 AAA batteries for seamless operation.
Pros: 
Wide OS compatibility
No pairing needed
Compartment for the USB receiver
Uses RF connectivity technology 
Cons:
Cursor movement may not be very responsive 
This plug-and-play presentation remote controller is equipped with 6-axis sensor control to ensure sensitive and reliable cursor control. The face of the device is exceptionally clean, with all the functions being controlled by individual buttons. This clicker by DinoFire is equipped with the ability to turn on and off the laser, control volume, switch windows, open hyperlinks, start and stop videos, and even scroll between different pages. The front of the remote has a blue power LED light that conveniently signals users when the device is powered. The wireless remote functions at a maximum distance of 50 ft and uses RF 2.4 GHz for seamless connectivity.
Pros: 
Multifunctions
Easy to use
Long-range controller
Wide OS support 
Cons: 
Might be a little bulky for some
The Byeasy wireless presenter clicker helps you navigate through pages and pages of presentations with minimal effort. The controls are conveniently positioned on the face of the remote and are sensitive. At the side of the body of the remote lies the on and off switch. The remote includes essential functions like scrolling between pages, a black screen, and a volume controller. It also comes with a power LED light to keep the operations user-friendly. The multi-functional presenter connects to a receiver to provide smooth and uninterrupted function. It has support for MS Word, Excel, PowerPoint, ACDSee, and iWork. Powering this reliable and compact clicker are 2 AAA removable batteries.
Pros: 
Plug and play device
Wide wireless 100 ft range
Ergonomic design
Bright red laser
High compatibility 
Cons: 
The presenter may be a little slippery to hold.
Keeping in line with the latest advancements in technology, Doosl has equipped its wireless pointer clicker with a type C receiver, ensuring faster transmission of signals between the remote and PC. The lightweight and ultra-thin design make it ideal for traveling. While it comes with all the standard features like a pause button, buttons for changing slides, black screen, and pointer, its standout feature is the LCD screen that shows the time, battery status, and countdown timer. The plug-and-play device is easy to use and comes with a 600 mAh battery that can last up to 45 hours on a full charge. 
Pros: 
A bright green light pointer
Long control range of 30 ft
Multifunctional
Rechargeable 
Cons: 
Buttons may lack a tactile feel 
This well-crafted presentation remote by Philips has an organized placement of controls. The sleek and slender remote has the buttons clustered towards the top, making it easy to access all buttons. The remote is packed with features like changing between slides, controlling volume, and switching between fullscreen and black screen. The remote is equipped with a bright red light that cats as a pointer during PowerPoint presentations. The presenter connects to the PC using a USB wireless connector that ensures a strong channel for the passage of signals between the two. Last but not least, the device is powered by 2 AAA batteries.
Pros: 
High accuracy
30 ft wireless range
Plug and play device
Ergonomic design 
Cons: 
The silicone buttons may lack grip. 
The Esywen remote clicker houses its controls in a compact layout positioned at the top of the remote's face. The functions include page up and page down, slideshow and black screen, and laser pointer. The rubberized and textured back adds grip and makes the remote easy to hold.  Speaking of form factor, the company has brilliantly designed the remote to house the USB stabler. This space-saving design makes it portable and easy to store on a desk or shelf. Much of its popularity arises from its universal compatibility with software and operating systems. If you're on the hunt for the best presentation remotes, this one is a worthy competitor. Like most other presenters, this one also operates on 2 AAA batteries. 
Pros: 
39 ft wireless range
Bright LED light
Ergonomic design
Plug and play device 
Cons: 
The buttons might be a little too noisy for some. 
This is the most slender and compact presenter clicker on our list of the 11 best presentation remotes. One of the highlights of this device is its form factor and portability. The device features a battery indicator light, page up and down, black screen, laster, and power switch. The red laser is bright and has a long-range of 328 ft, to move in a large conference room freely. The remote itself has a wireless range of 98 ft and connects to the wireless receiver through a 2.4 GHz connection. Powering the device is a rechargeable battery that keeps the device powered on for extended usage. 
Pros:
Intelligent power saving
Wide compatibility
Plug and play device
Magnetic USB receiver 
Cons: 
The battery door might be a little difficult to open. 
Knowing about the best presentation clickers is half of the information you need to purchase one. There are a few factors which you must bear in mind while choosing a suitable presentation remote. Below are some criteria that need to be considered when purchasing one.
How To Choose The Right Presentation Clicker? 
The range offered by presentation remotes differ based on their model and make. When choosing a presentation clicker, it is crucial to gauge the room's size in which the wireless presenter will be used. Some presenters usually have a connectivity range of 30 to 50 ft, while others have longer ranges of 100 to 300 ft.
Presenter remotes rely on either AA or AAA batteries. Some require 2-batteries, while others are more power-efficient and require a single battery. Certain presenter remotes come with rechargeable batteries that last for prolonged periods on a single charge. In situations of continuous usage, you should purchase one with rechargeable batteries.
There are 2 factors to consider concerning the compatibility of wireless presenter remotes. These are compatibility with the software and compatibility with the operating system. Most models are plug-and-play devices that require no added software installation. It is best to purchase one that requires no additional drivers.
Almost all presenters are equipped with laser pointers. This is because it has become an indispensable part of a wireless presentation remote. When choosing a presenter remote, it is ideal to keep in mind the distance of the laser or beam.  The most common colors are green and red. While red remains to be a popular choice among consumers, green is a color that is noticeable on almost all colored slides. 
Frequently Asked Questions
1. Will my presentation clicker work on a Mac and a TV?
The answer to this will depend on the model and make of your presentation remote. While most are compatible with Windows and macOS, there are a few that may not work on macOS. Since a television screen is just a display output, if it is supported by the system software, it will run on a T.V.
2. What color laser is best for a presentation pointer?
The 2 most popular colors are green and red. While red offers great visibility, a green laser can be easier to see against some slides. This is why most professionals prefer using a remote clicker with a green laser.
3. Isn't it easier just to download an app to my phone to control the presentation?
No, it isn't. While it may seem like an easier and cost-saving alternative, it may not function as intended. Firstly, your phone will lack the tactile feel of dedicated buttons, and secondly, it may not even function effectively when at a distance from the receiver.
Working professionals always face many difficulties that make work tiring, and at times, boring.  If you've experienced how annoying it is to sit at the computer changing slides for a speaker, you're probably acquainted with the feeling. Unfortunately, the present also faces a similar fate. Thankfully, this remedy to this is simple. What you need is a presenter remote. It's small enough to be carried in your pocket while traveling from home to the office and small enough to keep packed away in your travel bag when going on a journey. Apart from that, it gives the user complete control over the slide show and presentation. If you've been thinking of investing in one, revisit our list of the 11 best presentation remotes and choose the one you like the most.
The following two tabs change content below.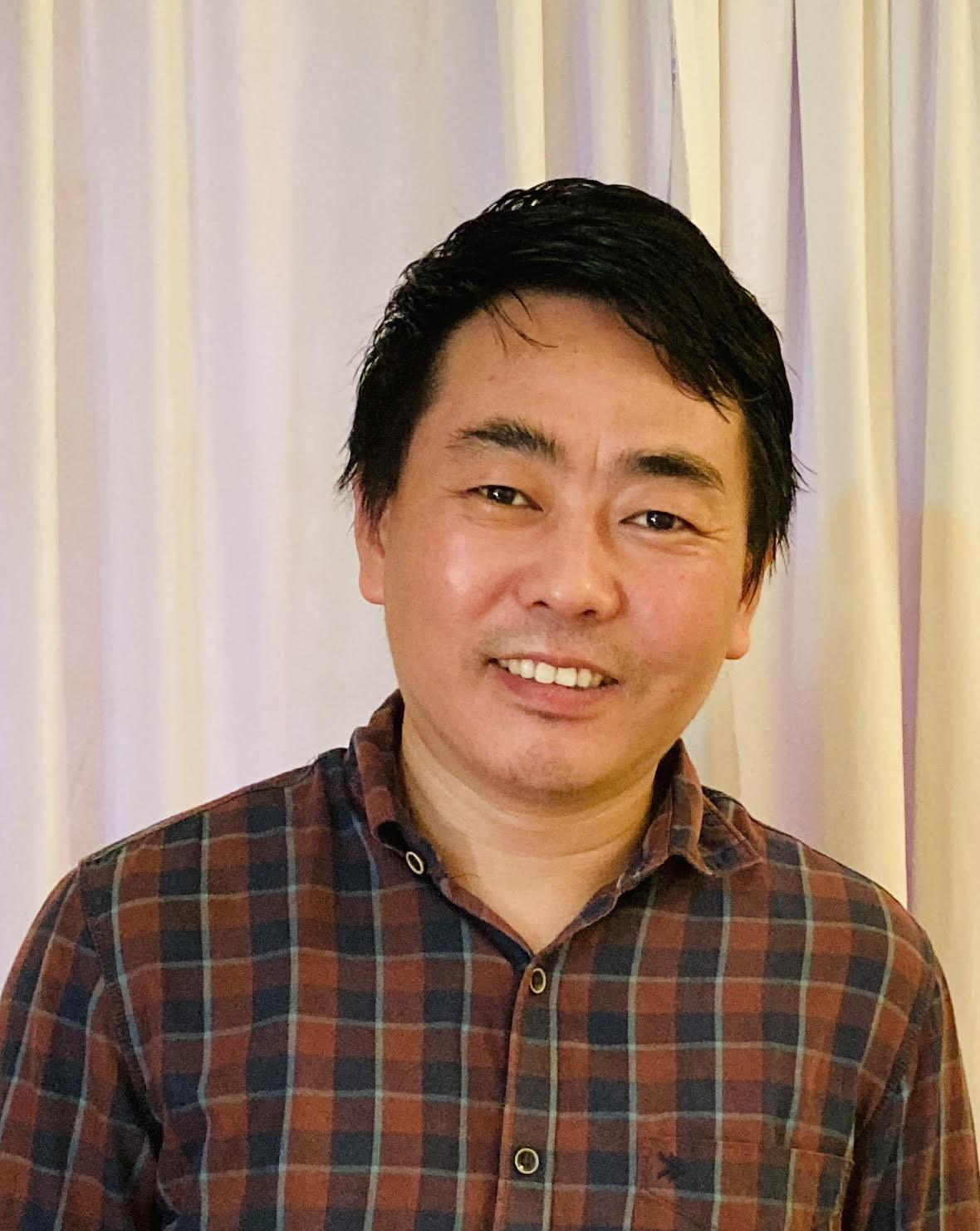 Wedetso Chirhah
Wedetso Chirhah holds a masters degree in English Literature. He had written content for more than 15 B2B websites and edited school books before joining MomJunction as an editor. Wedetso ensures the articles meet the highest editorial standards. He enjoys making content understandable and relatable to readers, and he is a big fan of the versatile em dash. He also...
more