Protein is vital for the development of the growing baby and provides you with extra energy. Protein powders for pregnancy could be one of the solutions to supplement your pregnancy diet when necessary. They are fortified with other nutrients and are ideal options to give you more nutrients in the proper proportions.   If your doctor or dietician recommends adding this supplement to your diet, you may go ahead to buy from this list of best protein powders for pregnancy.
Top Products From Our List
How Much Protein Does A Pregnant Woman Need?
The general recommendation of protein intake for a mom-to-be is 60 grams a day. However, it may vary depending on the number of babies you are carrying or any special conditions. In that case, your dietician can calculate the exact amount of protein required by your body.
7 Best Protein Powders For Pregnancy
Protein shakes help maintain the protein balance required by a pregnant woman. Boobie body organic superfood is a plant-based protein powder that acts as a meal replacement. It helps manage health and weight for the mom-to-be. This powder is a mix of prebiotics and 11 strain probiotics, essential amino acids, vitamin D, and nine other superfoods. It contains zero sugar and is free of soy, GMO, gluten, Kosher, dairy, and hormones. The herbal blend is vegan and lactation-friendly.

The protein powder from Needed Expertly is specially formulated for pregnant women. It is a pure collagen protein mix with amino acids that meet a pre-and post-natal mother's increased protein requirement. This hydrolyzed powder heals tissues and manages weight and blood sugar levels in the body. It helps relieve symptoms of nausea, joint pains and other ailments related to pregnancy. The powder is sourced from pasture-raised and grass-fed hormone-free bovine hides. It contains no anti-inflammatories, soy, dairy, legumes, grains, or heavy metals.

Baby Booster prenatal supplement shake is a vegetarian all-natural powder that provides 20 grams of DHA-high protein per serving. The soy- and gluten-free shake is ideal for relieving morning sickness while promoting health and nutrition to moms-to-be. The quality ingredients are OB/GYN approved and free of caffeine, preservatives, artificial sweeteners, and non-GMO proteins.

The Vanilla flavored protein supplement from Designer Protein Aria delivers 15g of natural protein per serving. It is blended with all essential amino acids sans GMO and artificial additives. The soy protein isolate provides 90 calories per serving with optimal nutritional value. The proteins are easily absorbed by the body and released slowly to maximize energy and muscle growth. Plant and whey protein with added biotin and vitamin C add a youthful glow to the skin. Calcium, vitamin D, and phosphorus help promote healthy bones.

Ora Organic protein powder is a vegan formula crafted from plant-based proteins. The keto-friendly powder is free of gluten, dairy, GMO, soy, and paleo. It provides 22 grams of protein along with 5 grams of carbohydrates per serving. In addition, 20 superfoods, essential amino acids, and added micronutrients make up this ultimate protein shake mix. The pea and rice protein and digestive enzymes are quickly absorbed by the body, causing no bloating. Safe for pregnant moms, this powder comes in many flavors.

A complete post-natal protein mix, Majka lactation supplement protein powder, promotes nutritious breast milk. The nourishing protein mix replenishes the body and supplies digestive enzymes and probiotics. These help in maximum absorption of nutrients preventing deficiencies. It uses whole foods, galactagogues, and bioavailable vitamins to promote milk supply. The vegan formula is free of gluten, GMO, soy, fenugreek, sugar and artificial additives. It supplies 15 grams of organic proteins and active vitamin B from fruits and vegetables in each serving.

Vega protein made simply supplies 15 grams of protein per serving. It contains four plant ingredients and is free of gluten, stevia, artificial sweeteners, and gum. With only 100 calories, this vegan-certified option does not compromise nutritional values. It is free of GMOs, dairy, and lactose and is sweetened with organic cane sugar. Each container supplies ten servings and is available in four flavors.

How To Choose The Right Protein Powder For Pregnant Woman?
Since you are choosing a protein powder for pregnancy, it is advisable to be extra cautious. You should consult your doctor before planning to include one.
Certification: Verify the ingredients of the protein powder by checking the label for organic and safety certifications. If you are a vegetarian, look for a vegan or a plant protein-based powder.
Additives: Avoid allergens and specific ingredients, such as GMO, artificial flavors, colors, sweeteners, soy, and gluten. Certain herbs may also be questionable during pregnancy and may be harmful.
Medicinal supplements you are taking: Your doctor may have prescribed you some added vitamin or calcium tablets. Keep those in mind while buying your food supplement as you cannot include more than required. 
Protein powders are food supplements that are suggested to a pregnant woman with nutrient deficiencies. These powders replenish the nutritional value for better growth and development of the mother and the baby. Check the above list of the best protein powders for pregnancy and know more.

Recommended Articles:
The following two tabs change content below.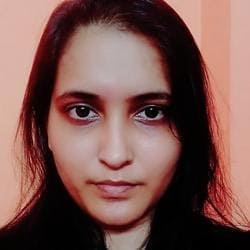 Sristi Suman
Sristi Suman is a freelance content writing covering various segments and specialties. Driven by her love for writing, she expanded her arena to industries, including travel, automobile, FMCG, and infrastructure. She has been associated with MomJunction for more than two years and covers the products in the sports, adventure, travel, and health sections. Sristi continues to tread industry verticals and...
more