Puzzles are a fun activity that can keep children and adults engaged for hours. The best puzzle boxes provide fun challenges which help develop a creative outlook. They help stimulate brain activity and help develop concentration and patience. Puzzle boxes usually consist of wooden- or plastic box-based pattern solving activities.
Choose from our list of amazing puzzle boxes to challenge your intellect.
11 Best Puzzle Boxes


The exquisite puzzle box from Bits and Pieces is made of pinewood with a walnut stain finish. You can use it as a storage box to keep essential items such as coins, stamps, and other objects. A slit on each side of the wooden box can be used to store your ornaments. The box comes with instructions on unlocking it, but solving the brainteaser is an excellent activity for kids and adults.
A Great Life money maze puzzle box is a fun way to save money while unwrapping gifted money. This puzzle cube is suitable for children and improves their motor skills, patience, logic, and creative abilities. This battery-operated puzzle is non-toxic and comes in two vibrant colors.
Aieve's intriguing wooden puzzle box comes with hidden compartments, which can hold various items such as coins, cash, jewelry, and notes. This puzzle box keeps you hooked on trying to locate the hidden items while improving your coordination skills. The fun-filled box improves your dexterity while offering stress relief.
The Bsiri secret puzzle box is an all-natural wooden box with an intricate design that you can place on a desk or table. This puzzle is difficult to solve since it has a dual lock. You can hide several objects, such as money, bills, and trinkets, within the box's hidden compartments. This puzzle box is suitable for children and adults, and it comes with an instruction manual. It helps exercise one's cognitive skills, patience, and concentration power.
The three-dimensional mechanical wooden puzzle box with antique design is based on the concepts of logic and mechanics. The puzzle sides have floral design carving, and the movable plywood lid and gears hide the inner compartments. The top panel of the box has a key embedded in it, and the box has six compartments divided into three main blocks. Apart from this, two hidden compartments are concealed at the rear of the box.
This intellectual puzzle in a T-shaped wooden box effectively challenges your brain and problem-solving skills. The educational toy is clever and fascinating, stimulating your ingenuity and imagination while keeping you stress-free and relaxed at all times. The long-lasting and sturdy puzzle box is ideal for children older than six years and adults.
The high-quality puzzle box, made of pinewood with a walnut stain finish, has an appealing wooden heart on top of it. You can use it to present gift cards, cash, and jewelry to a loved one. The package includes a detailed solution paper. The brain teaser improves several skills, including concentration, enhanced imagination, and problem-solving.
True Genius's brainteaser puzzle is a one-of-a-kind style box that connects each design to ancient civilizations such as China, Aztec, Rome, Greece, and Egypt. The ancient puzzle box's aesthetic design is exceptionally bright and appealing. It helps in brainstorming and building problem-solving skills, cognitive skills, and intellectual abilities.
The DC-Beautiful classic wooden puzzle box is a 3D brain teaser toy that effectively challenges your logic and reasoning abilities. The brightly colored puzzle box has a smooth surface that won't irritate your sensitive skin. You can gift it to any child over five and adults while also using it as a decorative item. The package also includes an instruction manual.
The top of the innovative craft house design puzzle box has three wheels that must be balanced to open the hinged lid. The box comes with instructions on how to open it. You can keep a gift, notes, bills, and tokens inside the box as a gift to be discovered. This robust and well-constructed puzzle is appropriate for both children and adults.
The Atdawn puzzle box is a well-crafted puzzle made of natural wood with hidden compartments that will help you improve your problem-solving skills. You can store money, bills, and tokens in the exquisite design box's secret chambers. The case box is an excellent gift for kids aged older than six who want to improve their focus and brainstorming skills.
How To Choose The Right Puzzle Box?
Consider the following factors before buying a puzzle box.
Level of difficulty: Choose a puzzle box based on how challenging it would be for the person solving it. A beginner should choose a simpler puzzle, whereas anyone who enjoys puzzles should choose a slightly more challenging one.
Built: Choose a sturdy wooden puzzle box with hidden wooden compartments that will last a long time. A well-constructed box is both sturdy and attractive as a decorative object.
User's age: The user's age determines the puzzle box you purchase. Buy an interactive puzzle box that is appealing and challenging. Adults who want to test their intelligence should choose an intriguing puzzle box.
Instruction manual: Buy a puzzle box containing an instruction manual and solutions for unlocking the puzzle box. A manual helps the user solve the puzzle and guides you when needed.
Multipurpose: Choose a product that you can use for multiple purposes, such as a piggy bank, or to store small gifts, bills, and tokens.
An intricate puzzle box is a perfect way to challenge your mind and improve your problem-solving skills and concentration. These boxes not only keep children and adults entertained but serve as a piece of décor on your side table. Choose any of these best puzzle boxes and embark on a fun journey of unlocking enticing tricks.
Recommended Articles: 
The following two tabs change content below.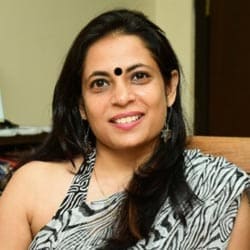 Priti Bose
Priti Bose is a poet, songwriter and blog writer. She did her masters in English, Public Relations and Advertising. Her creative skills and hunger for details make her do in-depth research on the topics she covers. For MomJunction, she writes on product analysis and reviews, especially for kids' products, toys and gifts. Before her association with MomJunction, Priti worked in the...
more