There are various ways to keep your underarms, hands, and legs hair-free and smooth. But if you are looking for the most convenient and quick shaving method, then razors could be the go-to option. However, if you have sensitive skin, then it is essential to pick the most suitable razor to prevent redness and bumps after shaving.
We bring you a list of 15 best razors for sensitive skin in this MomJunction post. Scrolling through the pros and cons of each razor could make your selection easier.

Top Products From Our List
15 Best Razors For Sensitive Skin
Before buying any product, make sure to read the details on the product labels to understand if they suit your skin type.

This is a two-in-one razor that comes with a trimming technology, which helps in easy trimming and shaving. It is waterproof and comes with four settings adjustable comb to trim hair length accordingly and provide a smooth finish. It is powered by batteries and offers a convenient shaving experience.
Pros 
Hydrating and hypoallergenic
Dermatologist-tested
Hydra-boost serum and shea butter moisturize the skin
Cons 
May not be long-lasting
May not offer a consistent shave

This pack contains one razor handle and one blade refill. It comes with five blades that are close together to provide long-lasting smoothness. It is a small and colorful razor that is designed to move smoothly on the contours of your body.
Pros 
Portable
All Venus blades fit this razor's handle
Shaves hair and moisturizes the skin
Cons 
Might be difficult to shave with a small handle

It is a premium shaving kit that contains two cartridges and one razor handle. It is designed to suit the needs of both men and women. You may use the razor on the body and face. The razor features a metal handle that offers control at any angle.
Pros 
Provides precise shaving in hard-to-reach areas
Comes with five flexible blades
Contains vitamin E and aloe vera lubrication strip for smooth gliding
Cons 
Blades may be dull
Some may feel roughness on the skin

The razor comes with five blades for a close shave. The lubricating strip features vitamin E to reduce irritation. When the lubrication of the razor gets in contact with water, it releases oils that make it roll over the skin to offer smooth removal of hair.
Pros 
Hypoallergenic
Dermatologist-tested
Comes with one handle and 12 cartridges
Cons 
Blades may become dull soon

This is a disposable razor that is formulated with hydra-boost serum and shea butter to moisturize your skin. It comes with five blades and a right-sized cartridge that smoothly moves over your skin, shaving the hair and preventing irritation.
Pros 
Disposable, and leaves skin super smooth
Comes with three razors
Ergonomic design with soft rubber grip
Features water-activated serum keeps skin moisturized for two hours
Cons 
May not shave hair properly

This razor doesn't need any shaving gel.It shaves the hair and also lathers to moisturize the skin. It comes with an ergonomic handle that offers comfy hold and precise control. It is designed to provide sensitive care to your skin.
Pros 
Hypoallergenic
Has four blades for a controlled shave
Offers moisturized skin with natural aloe veraand vitamin E
Pivoted head minimizes cuts and nicks on skin
Cons 
Bulky and may not glide on the skin

This pack comes with nine disposable razors. Each comes with five high-quality steel blades and a moisture halo with vitamin E, aloe vera, and botanical oils to reduce irritation. It can be used in wet showers as well. It is light in weight and easy to use.
Pros 
The pivoted head offers smooth shaving experience
Shaves and nourishes the skin
Ergonomic handle makes it easy to use
Cons 
May not remove hair in one stroke
May not be suitable for ultra-sensitive skin

This pack of razors is available in bundles of six and 18 disposable razors. Each razor comes with two Gillette blades and a lubrastrip that glides through the skin and removes the hair. These razors don't require any refills, so you can use and dispose them.
Pros 
Thin blades for comfort
Handle provides a comfortable grip
Prevents skin irritation
Cons 

This razor is designed for both men and women. The handle is made with recycled materials, and it has a lubricating strip made with aloe vera and cocoa butter. The razor comes with five blades that offer smooth shaving of hair.
Pros 
Made with recycled products
Comes in a variety of colors
Provides clean and smooth shaving experience
Cons 
Slimy lubrication strip
Cartridge might seem loose

This razor is designed to suit the sensitive needs of a woman's skin. It provides 100% smooth skin and noirritation. This disposable razor is made with five smooth blades that are extra thin and will glide on the skin while removing the hair.
Pros 
Dermatologist-tested
Moisture ribbon protects from cuts and nicks
Has a soft-grip handle and pivoting head for comfort
Blades are close together for reduced pressure
Cons 
Mayseem rigid on ultra-sensitive skin
May not be silky smooth

The pack contains three razors. Each razor has three curved blades that move over the skin smoothly and removes the hair. The elixir lubrastrip also protects your skin and prevents irritation. It is easy and convenient to use this razor on sensitive skin.
Pros 
Dermatologist-tested
No need to change the blades
Round and pivoted head for smooth shaving
Cons 
The head may be too small
Blades may become blunt after one use

The razor comes with four ultra-thin blades featuring a diamond coating. It doesn't hurt the skin while shaving hair. It has a rubber grip, which makes it convenient to hold. Shaving hair with this disposable razor doesn't cause any irritation.
Pros 
Hypoallergenic
Comes with a raspberry rain scented handle
Pearl complex and papaya conditioning provide a smooth shaving
Hydra-boost serum and shea butter maintain the natural moisture
Cons 
Blades mayseem poor
The raspberry smell may fade away quickly

This razor could be ideal for sensitive skin as it comes with comfort coated blades. The set contains two packs, each with three disposable razors. Three blades are close to each other for a smooth and convenient shaving experience.
Pros 
Dermatologist-tested and hypoallergenic
The strip is lubricated with botanical oils that prevent irritation
Slimline cartridges go smoothly in hard-to-reach areas
Cons 
Mayseem a little rough on ultra-sensitive skin
May not work properly after one use

This pack contains two disposable razors in two different colors. Each razor has five flexible blades that adjust to the body contours and remove the hair. It even features shea butter that not only glides over the skin but also prevents skin irritation.
Pros 
Moisture bars promote a smooth shaving
Closely-placed blades offer a smooth shave
Light in weight and secure grip
Cons 
Blades may become dull over a period

This razor was formerly known as Schick ST2. It comes with an easy-to-use handle that helps to move around on the skin freely by offering a secure grip. This set brings you two packs, each with 12 disposable razors. It makes shaving hair easy.
Pros 
Twin blades offer a close shave
Comes with a slim head that provides easy trimming
Soft and contoured handle for a comfortable grip
Cons 
Blades may become blunt too quickly
How To Choose The Right Razor For Sensitive Skin?
Sensitive skin is more prone to burn, irritation, rashes, and cuts with shaving. But choosing the right razor may cut down all your worries.
Razor blade: Women with sensitive skin can check the blades before buying. Dermatologist-tested blades, five close blades, and blades with a moisture element, such as aloe vera and shea butter may not irritate your skin. It can also providea smooth shave in each stroke.
Comfortable handle: You should pick an easy-to-grip handle that has an ergonomic design. This way, you can read hard-to-reach areas of your skin and have a comfortable shaving experience.
Size: If you are looking for a razor to carry while traveling, then a compact, mini razor with a detachable handle could be the best fit. The big or medium-sized ones can be used at home.
Types: Disposable and reusable razors are the two main types available. If you are looking for something that can be used for a limited time, then you may go for disposable ones. You can use them until the blades become dull. Otherwise, you may use a reusable razor that comes with refillable cartridges.
Frequently Answered Questions
1. How often should I change my razor blades?
It depends on the type of razor. You can consider changing after five or ten uses. However, the best sign is when the blades become dull, and you find them rough on the skin.
2. Will shaving give me ingrown hairs or red bumps?
When you have sensitive skin, and you use any other razor directly to remove hair, then you may be prone to red bumps or irritation. Instead, cleanse and exfoliate your skin before shaving to remove the dead skin and prevent ingrown hairs or rashes. Also, use the right razor.
3. In what direction should I shave?
Shave your hair in the direction of its growth. When you have sensitive skin, then you must not shave against the direction of the hair. It will help you avoid any cuts and nicks.
After going through the details and picking the most suitable razor for your sensitive skin, it is essential that you test it on your leg. Use it on a small area and wait for 48 hours, and check for smoothness or rashes. If you are satisfied, then you can go ahead. Also, shave your hair carefully and do apply a moisturizer after you are done.
Have something to share about the best razors for sensitive skin? Let us know in the comment section below.
The following two tabs change content below.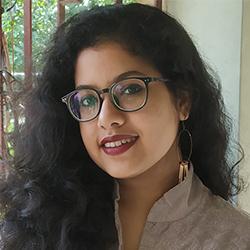 Poulami Nag
Poulami Nag is a writer and associate editor at MomJunction. She did her MA in English from Miranda House, University of Delhi and has qualified UGC-NET. Her journey as a content writer began in 2017 and since then she has garnered diverse interests along the way. Her knowledge of literature and language has given her an eye for detail and...
more