Unlike RC cars, nitro RC cars are fuel-operated with a tiny engine. These cars are faster than electric RC cars. They produce realistic sounds, giving the impression of a real car. Nitro RC cars are reliable, water-resistant, and space-saving. They offer high-speed performance, making them ideal for racing. Check out our list of the best RC nitro cars to choose the right one.
Top Products From Our List
7 Best RC Nitro Cars
Rraycom HSP off-road RC car comes on a scale of 1:10. Pre-trimmed V-tread durable tires allow you to take this car on-road and off-road without any obstacles. Its oil-filled shock-absorbing springs and premium shock absorbers protect the car.
Features
Has 100m control distance
Four-wheel drive system
0mph speed
Anti-slip rubber tires
Front/rear umbrella gear
Fiberglass disc brake system

Drive safely and smoothly on mud-road, off-road, sandy land, and rock with the Rraycom HSP monster car. The car includes front and rear differentials with quality bevel gears and is designed with a scale of 1:10. It is equipped with an 18 CXP engine for high performance.
Features
Four-wheel drive system
37.28mph speed
Waterproof
Disc brake system
Eight oil-filled shock absorbers

Exceed RC Forza is equipped with an 18 CXP engine to offer reliable and consistent power for high performance. It provides easy access to the front and rear differentials for easy maintenance. This car is structured on a scale of 1:10.
Features
Lightweight aluminum alloy chassis
Four-wheel drive system
Optimized internal airflow
High-quality radio gear

With special rubber tires for off-road climbing, it is equipped with a powerful engine for high performance. The new ball head connection included in this car can reduce friction. It features flexible steering and a compact front bumper design.
Features
Transparent oil pipe
Hydraulic shock absorber
Four-wheel drive system
Oil-filled shock absorber
40.4mph speed

The racing car from HPI is designed with large wheels and a slim body for better performance. It is equipped with an F3.5 engine with 2.5hp for reliable performance. The aluminum chassis has angled sides for extra stiffness.
Features
2.4GHz radio system
Seven-spoke wheels
Waterproof receiver and battery box
Aluminum shock towers

Exceed-RC Infinity car is designed on a scale of 1:10. It has a high-quality AM transmitter and receiver for good power control. The car comes with an 18 CXP engine offering high-performance on-road driving. You can access the front and rear differentials for better maintenance.
Features
Four-wheel drive system
Lightweight aluminum alloy chassis
High-quality radio gear
Front and rear skid plates for impact protection
Eight oil-filled shock absorbers

The RC car from Team Losi Racing is designed with a cab-forward style body to improve stability and steering. It includes larger pinion bearings for additional durability, front and rear differential access, radio tray, equalized driveline, and improved suspension for smooth movement.
Features
Chassis side guards
Adjustable caster blocks
Sway bar system
Aluminum front brace and steering rack
Four-wheel drive system

How To Choose The Right RC Nitro Car?
Consider these key features when buying an RC nitro car.
Maintenance: Make sure you have proper access for easy cleaning and maintenance. Pick an RC nitro car with front and rear differentials for easy access.
Engine: Four-stroke engines are more powerful than two-stroke engines, but they require a lot of maintenance. If you are looking for a car for intensive racing, pick one with a four-stroke engine. Pick a two-stroke engine car for beginners.
Drive system: The nitro RC cars are equipped with either two-wheel or four-wheel drive systems. A four-wheeled drive system allows four tires to rotate and perform smoothly, and a two-wheeled drive system has only two front tires for rotation function. Pick a 4WD if you are skilled in using RC nitro cars and a 2WD if you are a beginner.
Material: Choose durable metal cars if you are an experienced user. Lightweight aluminum bodies provide better performance and sturdiness. Pick plastic cars if you are a beginner.
Nitro-powered RC cars can be challenging to handle, so make sure to do your research before using one. Keep the above points in mind and explore our list of the best RC nitro cars to choose the right one.
Recommended Articles: 
The following two tabs change content below.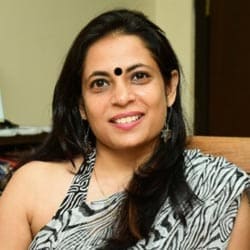 Priti Bose
Priti Bose is a poet, songwriter and blog writer. She did her masters in English, Public Relations and Advertising. Her creative skills and hunger for details make her do in-depth research on the topics she covers. For MomJunction, she writes on product analysis and reviews, especially for kids' products, toys and gifts. Before her association with MomJunction, Priti worked in the...
more