With the cold winter months on their way, staying warm can be quite the task. This is especially true if your job requires you to remain outdoors or you can't get enough of winter sports. But fortunately, technology has advanced so much that keeping yourself bundled up isn't the only way to prevent the chills. If you struggle with conditions like Raynaud's or rheumatoid arthritis, you might be cold all the time. And as our hands are the quickest to feel freezing temperatures, rechargeable hand warmers will be of great benefit.
They are small handheld devices that can be charged to provide varying levels of heat. Compact enough to be slipped into gloves and pockets, rechargeable hand warmers emanate stable heat that warms up your palms and fingers to stimulate blood flow. While they can be used indoors or outdoors, some can even be used to charge your phones and feature a flashlight. Giving you ease with warmth, power, and light, rechargeable hand warmers are a must-have tool for the chillier days. 
Top Products From Our List
11 Best Rechargeable Hand Warmers
1. Karecel Rechargeable Hand Warmers
Karecel's 2-in-1 Rechargeable Hand Warmer also works as a power bank and acts as an emergency battery. This device has a built-in protection system that safeguards you from electric mishaps. Made with premium aluminium and ABS, it uses a lithium-ion battery to produce heat. It can offer 3 levels of heating with temperatures ranging from 40°C to 55°C depending on your preference. You can avail a healthy heat transfer with 3 indicator lights that inform you of the remaining battery. The portable size fits into your hands easily and can be carried to work during the winters.
Pros
Shockproof
Anti-scald
Anti-skid
Explosion-proof
Radiation-free
Double-sided heating
Cons

2. OCOOPA Rechargeable Hand Warmer
OCOOPA's electric hand warmer heats up in 5 seconds and can provide you with double-sided warmth for up to 15 hours. Its intelligent heating equipment features 3 heat levels, with the high level lasting for 8 hours, medium for 12, and low for 15. The built-in power bank doubles as a battery backup and with 2 ports you can connect more than one device. With the compact size fitting your palm and in your pockets, the stable heat release can keep your fingers toasty this winter.
Pros
Detachable silicone lanyard
Lightweight and portable
Battery indicator light
Available in 3 colors
Shockproof
Ergonomic design
Cons

3. Jomst Hand Warmer
Jomst offers the best rechargeable hand warmer as it is constructed with high-tech aircraft-grade aluminium and ABS. Its eco-friendly polymer battery holds a capacity of 7800mAh which provides you with 12 hours of heat. The dual-sided heating keeps cold hands protected from conditions like arthritis as the small device can be kept in your trench coat pockets. Treated with silicone oil, Jomst's hand heater offers a smooth grip and makes for a great gift as it is available in 2 colors.
Pros
3 temperature settings
Battery indicator lights
Doubles as a power bank
Anti-skid
Explosion-proof
Anti-scald and shockproof
Cons
Battery life may decrease even when it's not being used.

4. BESKAR Rechargeable Hand Warmer
BESKAR's battery hand warmer needs only 3 seconds to heat up to 35°C and can go up to 55°C to keep your hands toasty. The charger uses 4 to 5 hours to give you 12 hours of warmth that is released steadily to prevent overheating. Smart temperature control is embedded into the device that causes it to shut off once the maximum temperature limit is reached. With double-sided full scale heating, you won't have to worry about the cold weather anymore.
Pros
Skin-friendly
Fireproof shell
Heat insulation layer
Prevents short circuiting
Smooth surface
Can be used as a power bank
Cons

5. LAMIGA Pebble Hand Warmer
LAMIGA's reusable hand warmer can also be used to charge your phone as it has a high power capacity. Keep your hands warm with this dual-sided heating battery-powered device that lasts up to 7 hours and can offer relief during outdoor sports. Made with an environmentally-friendly lithium battery, the heat transfer is safe and the aluminium construction of the warmer keeps it sturdy. Not only does it heat up in 30 seconds, but the accompanying lanyard makes it convenient to carry around.
Pros
Anti-vibration
Anti-scaling
Explosion-proof
Anti-radiation
3 heat settings
Battery indicator light
Cons

6. Orastone Rechargeable Hand Warmer
The best electric hand warmer that serves multiple purposes, this one by Orastone reaches 42°C in just 2 minutes. Keeping you toasty for up to 5 hours, this compact yet stylish device has a heating film to ensure safety. With rechargeable batteries and a rubber coating on the surface, the hand warmer is easy to hold. An LED flashlight on the edge can be used for reading or emergency purposes.
Pros
Lanyard attached
Double-sided warming
Available in 4 colors
Anti-slip
Lightweight
Stable heat release
Cons
Some might find the heating insufficient.

7. The Outdoors Way Electric Hand Warmer
One of the best battery-operated hand warmers, this one by The Outdoors Way uses a powerful 7200mAh lithium-ion battery. To help you overcome poor blood circulation and to keep your hands warm, this device emanates heat from both sides. Not only can you also use it as a power bank, but a flashlight is also present for emergencies or when you just want to get some reading done. For your next trip in the snow, this is one of the best portable hand warmers you can carry.
Pros
2 temperature settings
2 color options
Aluminium case provides even heating
Lasts up to 7 hours
Allows up to 500 recharges
Velvet hand warmer pouch included
Cons

8. Zippo HeatBank Rechargeable Hand Warmers
Made with a 5200mAh lithium-ion battery, Zippo's device gives off heat for up to 9 hours and can be used during the work day. The dual sided heat provides comfort to stiff hand muscles and the temperature goes up to 50°C for optimum warmth. You can charge any of your phones or MP3 players with the USB input that functions as a power bank. When you press the power button, lights indicate power status.
Pros
6 levels of heating
Available in 5 colors
Lanyard included
Heat indicator lights
Cons

9. OVALDENT Hand Warmers
OVALDENT's electric hand warmers feature a cobblestone design that is both portable and stylish. The premium chip control system is responsible for a stable heat release that prevents you from feeling high temperatures. Within just a second, you can access up to 55°C owing to the 7800mAh lithium battery. The built-in intelligent protection system keeps you safe from heat-related mishaps; the device can also be used to charge your mobile devices.
Pros
Available in 3 colors
4 heat settings
Double-sided heating
4 indicator lights
Shockproof and explosion-proof
Anti-scald and radiation-free
Cons

10. Amaforest Rechargeable Hand Warmers
Heating up within 2 seconds, these rechargeable pocket warmers have a digital display to inform you of the temperature level. The sleek design even fits into your glove and offers double-sided heating to keep you warm when you're outdoors in the snow. This 3-in1 device also works as a power bank and can be used as a flashlight when needed. Made with aluminium alloy and ABS, this multipurpose device provides heat for 6 to 12 hours.
Pros
3 heat settings
Lightweight
Anti-scald
Explosion-proof
Shockproof
Maintains constant temperature
Cons

11. DB DEGBIT Hand Warmer
One of the most effective products to beat the cold weather, DEGBIT's device heats up on both sides without the odd chemical smell. Also working as a power bank, the 9000mAh capacity battery provides heat for up to 14 hours. Even though it heats up within 3 seconds, it uses smart temperature control that self-regulates  to prevent you from getting too hot. The high-quality polymer battery keeps DEGBIT's Hand Warmer durable and provides you with ease during the cold months of the year.
Pros
Available in 3 colors
3 heat levels
Anti-scald
Indicator lights
Radiation-free
Shockproof
Cons

Now that we've looked at some of the best rechargeable hand warmers out there, it's time to learn how you can make the best choice for yourself or your family.
How To Choose The Best Rechargeable Hand Warmer
Battery's power is measured in mAh and the larger this number is, the more heat your hand warmer can produce. However, you must also keep in mind that a large battery also takes time to charge fully. If you're in a rush or always on the go, a battery with a capacity of 5200mAh is sufficient. But if you need higher heat settings, 10000mAh batteries will be ideal.
Some warmers on the market might offer heat on only one side. This might be pretty inconvenient as you may need to turn it over in your palms. With double-sided heating, heat is released around the entire device and it keeps both your palms and fingers warm.
Hand warmers can have as low as one heat level and as high as 6. This could also depend on the power of the battery because the larger its capacity, the higher the maximum temperature it offers. This allows you to choose between different levels. If you like a standard temperature range, you can settle for 2 or 3 levels but if you tend to heat or cool easily, get as many settings you prefer. Hand warmers that have a LED display to inform you of the heat level are ideal as they make it easy to switch between settings.
There are quite a few shapes and designs out there but you must settle for a hand warmer that feels comfortable to you. Rounded edges with a lightweight body is a suitable option as this device is carried in your pockets or gloves. Models with bigger batteries might be bulky and might feel heavy when you hold them. You can choose from rectangular shapes or those shaped like a computer mouse. Look for an anti-slip grip and devices coated with silicone oil as the hand warmer might be damaged if it falls.
If you like to reap many benefits from one product, look for hand warmers that come with a flashlight that can be used during emergencies. As these devices are handy when used outdoors during activities like camping or hiking, you can take full advantage of the extra features. Most hand warmers can also be used as power banks that charge your phones and tablets. However, you might have to use this function when the heat feature is not active.
Frequently Asked Questions
1. What are the different types of hand warmers?
Hand warmers can be air-activated, battery-powered, lighter fuel, supersaturated solution, or charcoal.
2. How long does the battery last?
This varies from brand to brand and also depends on the battery capacity. On average, hand warmers can provide heat for 5 to 10 hours.
3. Can I keep my hands warm while charging my phone or another device?
Most hand warmers disable the heat feature when they are being used to charge another device. This is to ensure safety and prevent mishaps.
4. Does the device have a low battery warning?
Yes, hand warmers have indicator lights that inform you of the battery status. Alternatively, some devices even feature a LED display for the same.
5. Can I use it to charge an iPhone 11?
Yes, you can plug in your phone's USB cable into the charging port as hand warmers also double as power banks.
When temperatures drop, it is easy to pile on a few layers to keep yourself warm and toasty. But if you're someone that can't help getting cold hands no matter how thick your gloves are, it's time to invest in hand warmers. While disposable hand warmers are quite popular, they might not be as effective and eco-friendly as rechargeable ones. With a plethora of features like varied heat settings, multipurpose perks, and long battery life, this powerful device can transform your winters. For people that struggle with conditions like Raynaud's syndrome or arthritis, rechargeable hand warmers can prevent stiff joints and keep you nice and warm. With winter just around the corner, do yourself a favor and bag a pair of this high-tech tool.
The following two tabs change content below.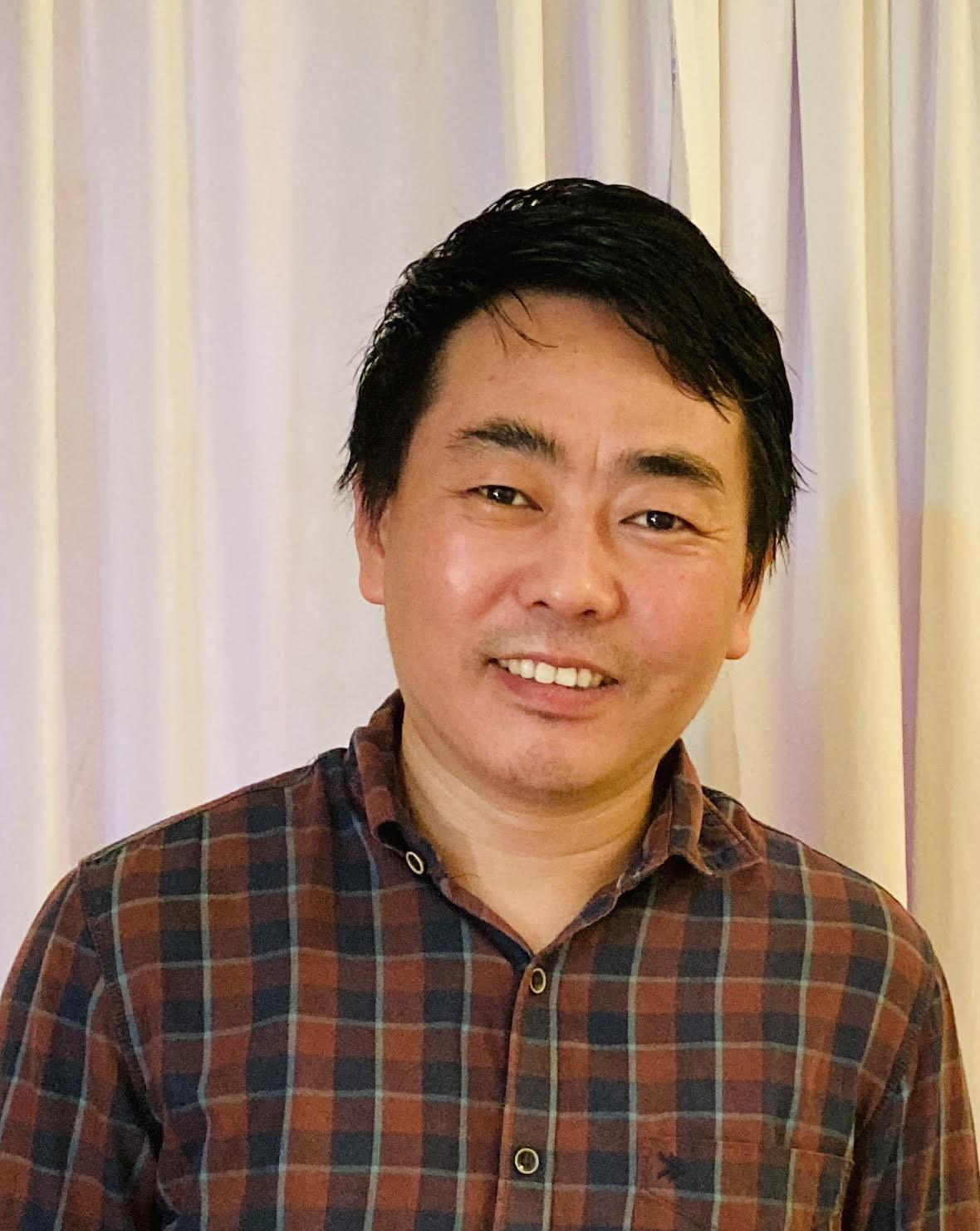 Wedetso Chirhah
Wedetso Chirhah holds a masters degree in English Literature. He had written content for more than 15 B2B websites and edited school books before joining MomJunction as an editor. Wedetso ensures the articles meet the highest editorial standards. He enjoys making content understandable and relatable to readers, and he is a big fan of the versatile em dash. He also...
more