Regular wines are carefully prepared to provide better taste and flavor to your dishes. They may sometimes dominate the flavor of other ingredients. On the other hand, cooking wine adds a subtle, desired flavor without being overpowering and helps increase the richness and flavor of dishes.
Read this post on the best red wines for cooking and make an informed choice.
7 Best Red Wines For Cooking

If you are a cooking enthusiast, this red wine is a must-have on your grocery list. Whether you want to add the taste of red wine to your salad or enhance the flavor of other creative recipes, choose this Italian red wine by Whole Foods Market. It comes in a glass bottle with a bottle cap, and you can store it in the refrigerator and use it for several months. The vegan wine is free of fat and sodium.
This rice-cooking red wine comprises water, rice, wheat, salt, caramel, and 15% alcohol. It comes packaged in a 750ml bottle and is a gluten-free red wine with a slightly savory taste. You can use this red wine in different recipes, such as garlic vegetable stir-fry, instant pots, marinades, and stir-fry sauces. The flavor is robust with high salt content. A small amount is enough to bring the desired taste to the food.
Colavita's red wine vinegar is an Italian product that you can use to marinate fish, meat, and other vegetables. It contains naturally aged red wine vinegar that is 6% acidic and has a tangy flavor suitable for various cooking applications. You can use it on salads containing cucumbers, mushrooms, tomatoes, jicama, etc. The red wine is free of fats, added sugars, carbohydrates, protein, and sodium and is a non-GMO product.
Liokareas offers a natural and organic vinegar containing high-grade ingredients with nutritional value and is ideal for daily use and parties. The Greek Red Wine contains polyphenol antioxidants and is suitable for beef, pork, vegetables, salad, and chicken dressings. Apart from offering excellent taste, this organic wine vinegar can also support your heart health. It is free of fat, carbohydrate, cholesterol, protein, and sodium.
Tried and tested by connoisseurs for decades, Progresso Vinegar is an excellent addition to salads, meat, chicken, seafood, vegetables, soups, stews, sauces, and fricassees. The red wine vinegar is reduced with water to 5% acidity and comes in a recyclable plastic bottle.
Goya's red cooking wine is gluten-free red wine vinegar made from red grapes grown in fertile valleys and contains salt, potassium sorbate, and potassium metabisulfite. The red cooking wine with 6% acidity blends perfectly with chicken, seafood, vegetables, or meat. The low-sodium and fat-free wine can be used in soups, stews, sauces, and fricassees. The lightweight plastic bottle is convenient to use and easy to carry for picnics or outings.
Kedem cooking red wine for cooking is a kitchen-grade product made from high-quality ingredients and can meet most cooking purposes. It adds a rich flavor, aroma, and moisture to the dishes. Apart from using the red wine directly for cooking, you can also use it to marinate vegetables. It is free of fat, protein, and carbohydrate and contains a meager amount of sodium.
How To Choose Red Wine For Cooking?
Here are a few factors you need to consider while buying red wines for cooking.
Know your flavor: Not all red wines taste similar. Before choosing the best red wine for cooking, it is essential to understand your taste. Determine if you want dry red, white, dry and nutty wine, sweet and nutty wine, or sweet and fortified red wine.
Age of the wine: The age of the wine determines the taste and texture of the wine. Check the age of the wine before you buy the product. The older the wine, the better the taste.
Sweet content in the wine: Cooking wines are either salty or sweet. Choose the product according to the taste you prefer.
Acidity content: Check the acidity percentage on the label to select the most suitable red wine for cooking.
Cooking wine is best if you want to marinate or make your dish moist and flavorful. It helps you create delicious dishes by providing them with the right texture and body. Choose a red wine mentioned in this list and surprise your family or friends with your culinary skills.
Recommended Articles: 
The following two tabs change content below.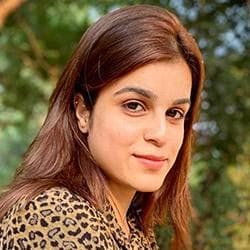 Sakshi John
Sakshi did her graduation in Journalism from the Madras Christian College, Chennai, before starting her career as a freelance writer. She is into blog writing and for MomJunction, she covers various topics, including products to buy for your kitchen, furniture, and other home requirements. Previously, she interned as a content writer in a cyber security firm. As a content writer, Sakshi...
more