When working from home, you need to think about prepping your room for a video conference. Powerful lighting can make all the difference to how professional you appear on screen, which is why the best ring light for video conferencing has become a must-have tool.
These lights are more effective than traditional bulbs as they brighten up your face, illuminate your eyes, and make you look alert and focused.
Ring lights come embedded with numerous LED beads that lend you a soft but balanced glow. Moreover, they're compact and easy to install, and you can attach them to your laptop and phone effortlessly. Here are the top ring lights for professionals and students. Check them out and take your pick.
Top Products From Our List
11 Best Ring Lights For Video Conferencing

With this ten-inch ring light, finding the perfect angle to record your videos won't be difficult. The big and bright light of Aixpi produces soft illumination and is ideal for video conferencing and vlogs. It provides a soft shadow and even lighting for your camera. The kit includes a light stand for adjusting the height of the light.
Pros
Includes a cell phone holder for added convenience
Ten adjustable brightness levels
Multi-port charging compatibility
Clip is attachable to most phones
Cons
Might not get locked well with the tripod

This selfie ring light by Qiaya distributes even brightness and brightens up your face. With its three adjustable brightness levels, you can capture beautiful and high-quality pictures like the ones captured by a professional camera. It has a compact USB cable to help you avoid the fuss of constant battery replacements. The simple ring light is portable and could be an ideal video and photo lighting tool on-the-go.
Pros
Ideal for taking pictures
Includes built-in rechargeable battery
Can be used with most mobile devices
Durable construction and easy to use
Cons

The Mactrem Ring Light has multiple LEDs that can be altered and adjusted to 11 brightness levels to match your camera's requirements. The kit includes a phone holder and a mini-tripod, making it a great purchase for any videographer.
Pros
Can be used as a floor lamp and a table lamp
Compatible with multiple charging ports
Includes a two-year service warranty
Three light modes
Cons
Tripod may be wobbly
Might be difficult to hold the phone vertically

With a coverage area of 30ft, this ring light with a tripod stand offers bright and clear lighting. It is a 360-degree rotatable tripod with a flexible gooseneck that helps you adjust your phone to the best angle. The prominent buttons allow easy switching of the modes and brightness levels. With 11 brightness levels and a dimmable feature, this ring light is a perfect tool for makeup, selfies, and video conferencing.
Pros
Includes a Bluetooth remote control
Ten-inch ring offers proper coverage of light
Compatible with most phones and devices
Compact and portable design
Includes a lifetime warranty
Cons
Might heat up quickly when overused

An adjustable tripod with an easy setup mechanism makes this ring light a great tool for your video and photo shoots. It has three color temperatures and ten brightness settings that can enhance your photo or video quality. The kit also comes with Bluetooth remote control, allowing you to operate from a distance of 30ft from the camera.
Pros
Durable tripod stand made of aluminum
Easy to setup
Compatible with most smartphones
Can be charged by USB or battery
Includes a one-year replacement service
Cons
Lights may glitch sometimes

The Amada Light Stand can be clamped to your desks for bright and clear video quality, streamed effortlessly with a webcam. It has three color modes that can be altered as per the lighting in your surroundings. The 360-degree rotatable swivel ball is ideal for most videographers, as it allows to optimize the light source from any angle.
Pros
Long and flexible gooseneck-shaped mount
Ten brightness settings
Easy to control and recharge
Compatible with most smartphones
Can be used as a table lamp and a book light
Cons
Might get discharged quickly

The dimmable lighting provided by the Yarrashop Ring Light removes the unflattering shadows to highlight your face during your photo or video shoots. Its bright light can enhance facial highlights and enable proper makeup application. You can quickly change its light settings from afar, using its Bluetooth remote control. It could be a perfect companion for photo shoots or video conferences with three color modes and ten brightness levels.
Pros
Eight-inch diameter is suitable for most video requirements
Metal tripod reduces wobbling during usage
360-degree rotatable light adds comfort
Compatible with most phones
Cons

Embedded with 72 LED beads, the Elegiant Ring Light offers a wide range of color and brightness modes. You can use it as a table lamp or as a light source during your video conferences. With its 360-degree rotatable tripod, you can find the perfect angle and shooting spot for your videos.
Pros
Durable aluminum frame
Multi-port charging feature
Compact and portable design
Easy to operate with its clamp mount stand
Compatible with most devices
Cons
Might take time to recharge

This ring light with an adjustable phone holder by Yoozon makes your meetings and video conferences more effective. You can attach your phones vertically, horizontally, and can even rotate the tripod in the required direction. Its versatile functionality and ten brightness levels make it a perfect tool for videographers and makeup artists.
Pros
Three light modes
Easy to install
Includes a Bluetooth remote control for easy operation
Offers high coverage area
Cons
May consume a lot of charge to function

The Evershop Ring Light eliminates unflattering shadows and provides soft light to protect your eyes. It includes a phone holder for hands-free operation and for setting the perfect angle for your video conferences. Its adjustable 360° ring can help you obtain high-quality images from any part of the house.
Pros
Three light modes with ten brightness levels for a customized effect
Adjustable stand
Universal charging port
Includes a Bluetooth remote control
Cons
Phone holder doesn't have an inner padding
Size of the ring is small

The Disnadda Selfie Ring Light is compact and portable with 40 high-quality LED beads and is ideal for video conferencing on the go. You can adjust its brightness levels as per the environment to obtain clear and shadow-free videos or pictures. It has a built-in rechargeable battery that is compatible with any USB port. With its dimmable effect and universal phone compatibility, it is a great addition to your camera kits.
Pros
Includes a Bluetooth remote control
Easy adjustability to different brightness levels
Lightweight and has an easy-to-attach clip
Projects soft light
Cons
May not provide much coverage
Might need constant recharging
How To Choose The Right Ring Light For Video Conferencing?
Here are some features you should consider while buying a ring light for video conferencing.
Portability: The more compact and easier to set up a ring light, the easier it is for you to travel.
Ring size: The larger the ring diameter, the more is the coverage area. If you are involved in calls that require you to move around the space, consider ring sizes of ten or more inches. For conferences limited to small spaces, an eight-inch ring is sufficient.
Color temperatures: Most ring lights have three color temperatures: white, cold white, and warm. It is measured in Kelvin and is referred to as the temperature emitted by that color. The higher the Kelvin, the cooler the color is. Choose the ring light with three color modes and based on your surroundings.
Brightness: Consider the ring light with adjustable brightness settings and color modes so that you can have a high-quality image.
Charging: Rechargeable ring lights are better than battery-powered ones, as they help you avoid the fuss of constant battery purchase. Choose a product with a high run time and universal charging compatibility. This way, you can connect to your phone, laptop adaptors, or directly to a power outlet to recharge them.
Other features: Some ring lights have additional features, including tripods, phone holders, or a Bluetooth remote control. They help you with hands-free operation.
The above list of the best ring lights for video conferencing could be better alternatives to standard light bulbs. They are versatile and include options to alter the light as per the requirement. You can also use them during photoshoots, as they avoid shadows and brighten the space.
Recommended Articles:
The following two tabs change content below.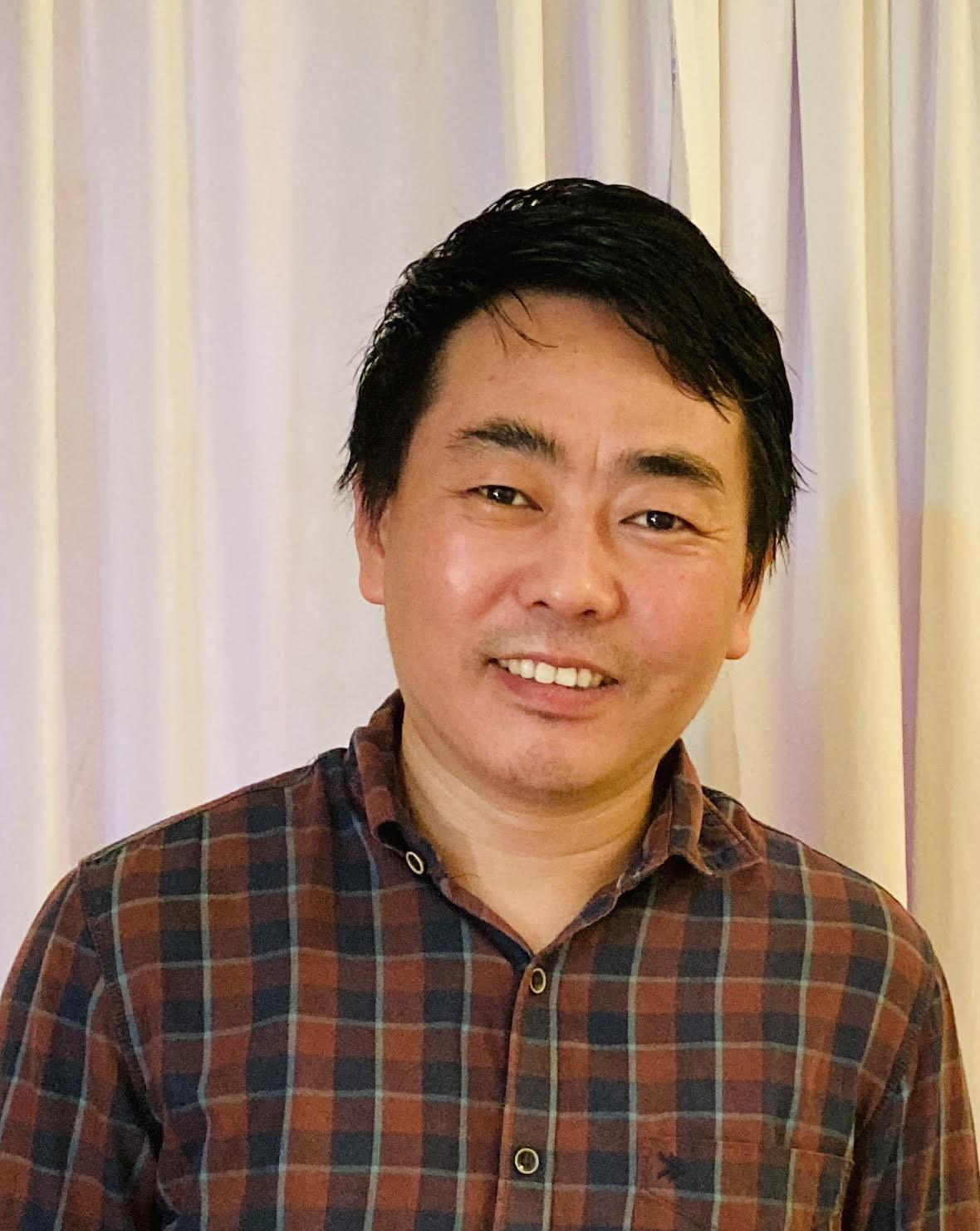 Wedetso Chirhah
Wedetso Chirhah holds a masters degree in English Literature. He had written content for more than 15 B2B websites and edited school books before joining MomJunction as an editor. Wedetso ensures the articles meet the highest editorial standards. He enjoys making content understandable and relatable to readers, and he is a big fan of the versatile em dash. He also...
more