If you want to redecorate your bathroom for more mobility, choose from our list of the best round toilets for your convenience. Round toilets are ideal for small bathrooms due to their compact design. They allow you to move freely in the bathroom while serving their purpose efficiently. Due to their comfortable height, these toilets are suitable for children and short and medium-height folks. Also, their wide mouth avoids any spills, making them ideal for potty training.
These toilets offer easy installation, maintenance, and stylish designs to complement your bathroom aesthetics. So, explore the available designs and features to choose the right one for your bathroom.
9 Best Round Toilets

The American Standard Dual Flush Round Toilet is a chrome-plated top mount option with seats sold separately. The EverClean surface of this round toilet makes it easy to keep the bowl clean for extended periods. The gravity flush toilet has a 5-year warranty on all mechanical parts and has a siphon jet bowl technology that delivers optimum UHET performance. The 16.5-inch rim height of the toilet adds to the comfort it provides. You will be saving time and energy with this water-efficient round toilet that comes with partial or complete flush options.
With a class 5 flushing technology, the KOHLER Two-Piece Round-Front DualFlush Toilet comes with a powerful flushing system in place. This two-piece round toilet is compact and, therefore, an ideal solution for smaller bathrooms. You can trust that this option is suitable for you for a fast, leakproof, and foolproof installation process. The ceramic round toilet uses just 1.6 GPF (gallons per flush) and meets the EPA criteria of WaterSense to help you conserve water with every flush.
Specially designed for smaller spaces, the HOROW One-Piece Compact Siphonic Toilet comes with a modern compact design. The siphon dual-flush valve is 100% factory-tested, using only up to 1.28 GPF to give you powerful and quiet flushing without leaks or clogs. This round toilet comes with a concealed trapway design and self-clean glaze surface that cuts down your cleaning time. The sleek product is cUPC-certified, CEC compliant, and boasts a WaterSense certification too.
The TOTO Eco Ultramax Round Front One-Piece Toilet has a comfortable, sleek, and ergonomic design and a soft-close feature that makes this modern toilet perfect for your bathrooms. The siphon jet flushing system has a wide 3-inch valve that offers simple and quiet flushing using only 1.28 GPF, encouraging you to conserve more water. With a sizable glazed trapway, this model is resistant to chemicals and cleaning agents, making it easy to maintain. The round toilet also uses an in-built soft-close hinge system for optimum consumer ease.
The Signature Hardware Two-Piece Round Toilet is perfect for corner floor-mounted configurations and includes matching seat features that complement your modern bathroom design. The soft-closing hinges ensure quiet usage, so that you can prevent slamming. Ideal for small spaces, this compact and durable two-piece model also has a visible trapway for easy cleaning. Inclusive of a right-side flushing mechanism using 1.28 GPF, this two-piece model has easy access around the round toilet.
The Miseno Two-Piece High-Efficiency Round Toilet is an ADA compliant high-efficiency model that uses 1.28 GPF. The two-piece floor-mounted round toilet is easy-to-install and adds style to your bathroom's decor to lend it a modern touch. Ideal for smaller spaces, this toilet comes with a high-performance 3-inch flush valve and is a WaterSense-certified product that uses 20% less water as compared to standard toilets. Constructed with high-density porcelain and finished with a hint of vitreous china, this non-porous and durable round toilet also comes with a 5-year warranty.
The Renovator's Supply Sheffield Corner Toilet is a reliable design that will perfectly fit into the corner of your bathroom. Save space with this compact contemporary toilet design, which also helps you spend less on water and money. Inclusive of a push-button dual flush system, you can save up to 25,000 gallons of water annually with this EPA-approved toilet. This design has a white ceramic finish with a reno-gloss finish that fights stains and is easy to clean. While installation might take you longer, you can trust that this round toilet is sturdy and built for long-term use.
The Winzo Compact One-Piece Toilet has a concealed 3.15-inch trapway that adds class and sophistication to your bathroom. The compact round toilet can be cleaned easily and is perfect for small spaces or children's bathrooms as it measures at 16 inches from the ground. The powerful and extra quiet dual flush system has double-cyclone flushing and is quick to function without clogging your toilets. This one-piece round toilet is easy-to-install and includes a soft close seat, making it extra helpful for parents with little children.
The Deer Valley Mini Dual-Flush One-Piece Toilet has a highly efficient dual flush system that complements the modern design. With 1.28 GPF, this powerful flushing system conserves water to a large extent. The round toilet seat made of non-toxic substances also has a push-button removable feature that helps train children. Compact in size, this round toilet can even be used in water closets and come with a pre-installed water fitting, a wax ring for excellent grip, and floor bolts for installation purposes.
Bathroom toilets come in different shapes and sizes, and finding one that best suits your space may get slightly confusing. Check out our buying guide to help you get a more clear picture of the features, designs, and sizes of round toilets, so that you can buy the best round toilet for your home.
Things To Consider Before Buying A Round Toilet
One-piece toilets are favored due to their ease of maintenance and cleaning. Two-piece toilets, on the other hand, are simple to set up and are portable. Both one-piece and two-piece toilets also vary in their prices, while the former is more expensive than the latter. One-piece toilets are a more permanent fixture if that is something that you want to consider.
Round toilets are more economical than elongated bowl versions and work well in small bathroom spaces. Elongated bowl toilets, on the other hand, provide more comfort but also require more room. Toilets with round bowls may be slightly inconvenient for taller people. An elongated toilet has an oval-shaped bowl, while round toilets have a circular bowl and maybe more helpful if you have children in your house.
The flushing system decides how effectively and quickly you can clean your toilet bowl, so it is essential to consider a round toilet model that is made to be pressure-assisted. They may be slightly noisy, but you will be able to spare your toilet from being clogged. The flushing technology may also have a double-flush mechanism that will help you conserve water.
A toilet shouldn't be just another fixture in the bathroom, but it should also beautify your bathroom space. Choose a design and color that complements your overall bathroom decor and style. You may also want to consider the toilet height before you invest in one so that everyone, including children, can use it comfortably.
According to government laws, the 1.6 GPF or less standard applies to all toilet fixtures. Most of the toilets available in today's market use 1.28 GPF or less. These low-flow toilet features not only help you conserve water but also reduce how much you spend on your water bill.
Now that you've taken a look at our buying guide, you can choose the product you think will best suit your needs. The ideal round toilets are durable, easy-to-install, simple to clean, and finally, have a powerful flushing system. Choose only those designs that you think will suit your bathroom aesthetic and cross-check the installation process because you don't want to be confused. Round toilets are the modern equivalent of stylish interior decor, and you can even save time when it comes to cleaning them!
The following two tabs change content below.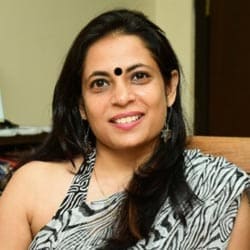 Priti Bose
Priti Bose is a poet, songwriter and blog writer. She did her masters in English, Public Relations and Advertising. Her creative skills and hunger for details make her do in-depth research on the topics she covers. For MomJunction, she writes on product analysis and reviews, especially for kids' products, toys and gifts. Before her association with MomJunction, Priti worked in the...
more