Watch strap is one of the important parts of a wristwatch that you should pay attention to when buying. Among the different materials, the best rubber watch straps are long-lasting. Rubber straps help prevent accidental slips from the hand, and also the high-quality rubber is durable, waterproof, and can withstand rough use. They are also soft and flexible, which you can use on a formal occasion.
The straps are available in various designs, colors, and functions. If you fancy matching the rubber watch strap with your outfits, you also have the option to bring multiple straps and customize your look. Read on to select from our curated list below.
13 Best Rubber Watch Straps
This versatile watch strap will fit most watches and smartwatches. Made of silicone rubber, these straps are soft and smooth and have a stainless steel buckle. The Archer watch straps are washable, waterproof, and come in 15 different colors so that you can wear one to the office, gym, or parties. The quick-release spring bars let you slide the lever and pop the straps to change it.
The straps are unisex and suit both big and small wrists. These straps are available in 16mm, 18mm, 20mm, 22mm, and 24mm sizes; you need to measure the distance between your watch's lugs (where the strap sits) to get the right size of strap.
Do you have a thing for watches? And like to match them according to your outfit? Then these silicone rubber watch straps from Barton could be just the thing for you.
These straps are easy and quick to remove, and you can pick from the 16mm, 18mm, 20mm, 22mm, or 24mm sizes; measure the distance between your watch lug to determine the size accurately.
The Barton rubber watch straps come with a textured back that prevents slippage and improves airflow and comfort. Each strap is eight inches long and designed to fit wrists measuring 5.75in to 8in in diameter. You can choose from 13 different colors.
The textured outer part of these silicone rubber watch straps has a modern look, while the inner rim comes in 20 different colors to suit your mood and match with your outfit. The strap also comes with a solid Tang 316L stainless steel buckle and a strap holder.
Each strap is made of flexible elastomer that is waterproof, sweat-resistant, lightweight, and easy to dry. It also does not cause any skin irritation and is comfortable to wear. You will get two different lengths of the strap with holes to ensure a proper fit.
The quick-release function comes handy to change the strap on the go. The strap length ranges from 18mm to 24mm but may not be suitable for Apple, Gear S2, Fitbit, and non-standard watches.
This Seiko genuine factory replacement band is of high-quality and comes with a stylish design. It fits SKX007, SKX173 models, and other watches with a lug width of 22mm. The curved rubber watch strap also comes with two Seiko 'fat' spring bars. This rubber watch strap is soft, flexible, durable, and contains a stainless steel buckle. A cool replacement strap for your Seiko watch, this comes with a strap holder to keep the strap in place.
Made of silicone rubber, the Hardley-Roma watch strap is waterproof and is ideal for divers and people into water sports. Silicone is hypoallergenic, non-toxic, anti-static, durable, and comfortable to wear. It comes in 20mm, 22mm, and 24mm sizes and five different colors.
The buckle is made of nickel-free stainless steel, and there are two strap holders to keep the strap in place. These straps come with a rugged, striped exterior in black and blue, orange, red, or white.
This Casio G shock rubber strap is a replacement for Casio G-shock DW-6100-1V, DW-6100-7V, DW-6900-1V, DW-6900G-1V models, and might also fit the DW-6100-1V, DW-6100-7V, DW-6900-1V, and DW-6900G-1V models. The strap features a lug width of 16mm and a bandwidth of 26mm. Casio watch straps are not interchangeable, thus check your model number before purchasing.
This strap is made of resin rubber and comes with a black rubber loop and a black plastic buckle. This looks close to the original strap to give you the same look and feel. It is also flexible, durable and could be a good replacement band for your G-shock watch.
From quirky colors like orange and red to formal colors, such as black, blue, and grey, the Alpine watch straps give you an assorted range of colors to match your outfit. The strap has a length of 80x120mm and fits wrist sizes 6.5in to 8in. Each strap comes with a quick-release stainless steel spring bar that makes it easy to remove and replace the strap.
These straps are made of silicone rubber that is hypoallergenic, soft, and flexible. Each strap has tiny perforations on the outer part that add style and aid in air circulation. The strap contains a stainless steel buckle with a brushed finish and two strap holders. You can choose from 12 different colors and three different sizes.
WOCCI watch straps are made of high tensile silicone, have no peculiar smell, do not deform or fade. Their stainless steel buckle is sturdy and long-lasting. This rubber watch strap fits wrists between 6.5in to 8in, is lightweight, soft, and stretchy. It is waterproof and fairly sweat-resistant, making it ideal for outdoors and physical activities.
Each pack includes one soft silicone watch strap, four spring bars, and a replacement tool. You can choose from the six different colors available and in sizes 18mm, 20mm, 22mm, and 24mm.
If you like vintage watch straps with a modern twist, then try this stylish one from Straps Co. The premium silicone rubber body of the strap is 220mm long and 4mm to 5mm thick. Each strap has an all-black body with colorful thread design on the edges. It also has colorful holes, which add definition to the watch. You can choose from 13 different colors.
This watch strap is made of high-quality rubber and is odor-free and non-toxic; it is also water and sweatproof, sturdy, and long-lasting. This strap is suitable for men and women, and the size can be adjusted as per the wrist's circumference. Each strap comes with two screws, and two screwdrivers for an easy installation. You can use this strap for Suunto core all black series watches. The straps are available in blue, black, and orange colors.
If you are looking for a replacement strap for your Apple watch, then try the Rezero Maikes watch straps. They are compatible with Apple watches of 44mm, 40mm, 42mm, and 38mm and series 4,3,2, and I. The straps also suit all models of Nike+, Hermes, etc.
The body is made of fluoro rubber with a stainless steel 316L buckle and fits wrist sizes 6.48 – 8.26in. This rubber watch strap is soft, durable, sweat-resistant, and long-lasting. The strap is ergonomically designed for a perfect fit, and the inner surface comes with an air-permeable design that makes them comfortable to wear. There are eight different colors to choose from.
The Finjin R rubber watch straps are made of UV, dust, and dirt-resistant material that is durable and long-lasting. Each strap is 75mm to 120mm long and 20mm to 21mm wide to fit all wrist sizes.
The strap comes with three spring rods and a screwdriver to easily replace the watch strap. Each strap has a stainless steel buckle and strap holders to provide a better fit. It comes in an all-black elegant design with colored lines on either side, along the length of the strap. You can choose from five different colors and two sizes.
It is a silicone rubber watch strap with a rugged look and stylish pattern. The strap is compatible with Seiko, Timex, Mido, Casio, Citizen, and other watches with a flat dial. It is made of quality material and is non-allergenic and waterproof.
The strap is 8.27in long, and about 5mm to 3mm thick. As this strap is waterproof and scratch-resistant, it is perfect for office, gym, and water sports. The watch strap is flexible, soft, and supple, while the buckle is made of stainless steel and is non-allergic.
How To Choose The Right Rubber Watch Strap?
It is important to choose the right watch strap as it should be sturdy to hold your watch in position. Here are a few points to consider for buying a comfortable rubber watch strap.
Compatibility: Make sure the strap you choose is compatible with your watch. One way to find out is to measure the length between your dial's lugs and choose the same strap length.
Color: From quirky oranges to formal blues, watch straps come in a variety of colors. Choose the color based on your personal preference and the occasion.
Installation: If you like to change your watch strap frequently, then buy a strap that is easy to install. If you prefer a single strap, choose a model with the necessary tools for installing the strap.
Purpose: If you are choosing a strap for your sports watch, then go for a waterproof and wear-resistant one. Alternatively, you can go for the stylishly designed ones that might suit your high-end dials.
Whether you want a replacement strap or extra straps to match your outfits, a rubber watch strap could be a great choice. The water and tear-resistance features of these straps can make them long last even when subjected to wear and tear. Go through the list and pick a watch strap that fits your watch dial and is also comfortable on your wrist.
The following two tabs change content below.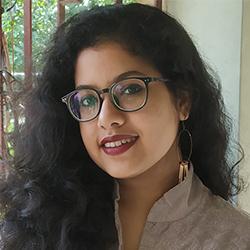 Poulami Nag
Poulami Nag is a writer and associate editor at MomJunction. She did her MA in English from Miranda House, University of Delhi and has qualified UGC-NET. Her journey as a content writer began in 2017 and since then she has garnered diverse interests along the way. Her knowledge of literature and language has given her an eye for detail and...
more