Rust can slowly attack iron and steel products over time and while in the past, we may not have had the right resources to get rid of it, you can now place your bets on the best rust removers available in the market. Sometimes, objects in unfavorable conditions, without adequate protection, are prone to rust and can wear away. You can use rust removers on specific iron-wrought sections to not only remove it completely but also prevent rust from recurring. Most of these liquid wonders help you tackle oxidation rust spots without harming the base materials like rubber, plastic, painted surfaces, and even concrete.
There are both acid-based rust removers as well as other options that rely on chemicals to either remove rust or convert it to a different, non-corrosive substance.
Types Of Rust Removers
There are many versions of rust removers and while some contain hydrochloric acid or phosphoric acid that removes rust, and others use a process called chelation to chemically break down iron oxide. Some come in concentrated formulas while others may be prediluted in the manufacturing process. Let's take a look at the most common ones:
1. Chemical rust removers
Commercial-grade chemicals are commonly used to remove rust. There are 3 main types of chemical rust removers: acids, petroleum-based solvents, and sodium hydrosulfite.
Although acids are instant and effective, they usually emit harsh chemical fumes, so you have to use them outdoors, in a well-ventilated space and wear protective gear like goggles, face masks, and rubber gloves. Acids may also run the risk of surface damage due to corrosiveness.
Petroleum-based solvents, on the other hand, are not as corrosive or toxic as acids but you may have to wait a whole day before you can see rust-free results.
With sodium hydrosulfite that is often found in powdered rust removers, you can remove rust stains from fabric, concrete, limestones, and marble. This active ingredient allows you to steer away from scrubbing and is effective within 5 to 30 minutes after application.
2. Chelating agents
Now available in the market are non-toxic, biodegradable, acid-free, and eco-friendly products that involve chemical chelation. It is easy to wipe away the rust without worrying about damaging the surroundings when using chelating agents. You could soak the rusty items anywhere between an hour to 12 hours, for visibly rust-free surfaces.
3. Rust converters
Use a product that converts rust into a black coating that serves a dual purpose when there are large amounts of rust for either a chemical or chelating product to then completely remove it. Rust converters protect the original surface and work as a primer for paints based on oil and epoxy. They do not however work on aluminum, copper, stainless steel, or galvanized metal.
Our list of the 11 best rust removers will take you through products that can help you combat rusty surfaces whenever the need arises.

Top Products From Our List
11 Best Rust Removers Of 2021

If you are looking for an environment-friendly, water-based product that removes rust within minutes, the Evapo-Rust Super Safe Rust Remover is suitable for you. This non-toxic, non-corrosive, and biodegradable option emits no fumes or bad odor and is safe on the skin and eyes. You can get rid of rust without scrubbing or sanding, sans any special protective gear like gloves or eye masks as this remover contains no acids, bases, solvents, or VOCs. It does not harm unrusted steel nor does it affect plastic, PVC, Viton, and most paints. This easy-to-use and disposable remover is safe to use on cast iron cookware, grill grates, antiques, tools, auto parts, clocks, sewing machines, toys, and so much more.

The Quickway Quick-Glo Rust Remover is a superior non-toxic, eco-friendly cleaner that acts as a rust remover and a metal polish. The original formula, which dates back to 1957 works great on hard surfaces like chrome, brass, stainless steel, sinks, glass, and white walls, and pretty much anywhere heavy oxidation or rust is present. Without any harmful fumes, this water-based product can safely be used without gloves. The remover uses pumice instead of sand or other harsher mediums that break down more quickly to gently polish and clean the surface. Additionally, you can save time as this polish and wax combination forms a protective barrier from future harm or oxidation for up to 1 year.

The RustAid Goof Off Rust Stain Remover is great for the outdoors. It works effectively on exterior walls, foundations, tiles, fences, sheds, lawn furniture, driveways, and more to remove and prevent rust stains. Additionally, this cleaner also removes limescale and calcium deposits. You can safely use this product on concrete, Stucco, wood, fiberglass, bricks, painted surfaces, and vinyl sidings as it reacts with the iron in rust stains to neutralize and remove them completely. Without the need to extensively scrub or rub the remover, this all-purpose cleaner can be used to easily dissolve rust stains.

The WD-40 Specialist Rust Remover Soak is ideal to dissolve rust and restore old metal or parts. This non-toxic soak is composed of biodegradable ingredients that help old metal parts look new without involving any scraping, scrubbing, or chipping. Designed with industrial-strength quality and an extreme penetration feature, this solution will help you tackle stubborn issues safely and effectively. Free from acids or caustic chemicals, the VOC compliant soak is ideal to use on auto-restoration parts, tractors, antiques, farm equipment, trailers and hitches, and rusty tools.

If you're looking for an easy-to-use rust spray, the Star Brite Rust Stain Remover works great for cleaning corrosion stains caused by metal hardware, nuts, bolts, and other marine fittings. Specially formulated for marine and RV use but also ideal for home, this rust remover spray for metal also works on sprinkler rust stains. Without any scrubbing or rubbing involved, the formula works when in contact with the stains by dissolving the oxidation. Suitable for fiberglass, metal, and painted surfaces, this formula contains no harsh acids.

Specially formulated, without phosphates, to remove rust stains from concrete stone and masonry surfaces, the Singerman Laboratories Concrete Rust Remover works well and does not harm grass or vegetation. This biodegradable gel when mixed with water, forms a gel that is ideal for vertical surfaces and acts as an efficient cleaner. In 15 minutes or less, this non-hazardous and non-flammable mixture helps stains disappear without the need for excessive scrubbing. Thoroughly rinsing the surface will prevent the redeposition of the stain.

If you are looking for an alternative to sandblasting, the Workshop Hero Metal Rescue Rust Remover Bath is easy-to-use and does not require scrubbing, dipping, brushing, or other agitation. Depending on the severity of the rust, you can soak the affected area between 5 to 24 hours and you will notice a visible difference, without it compromising on mechanical properties. This rust remover contains no acids, no caustics, is non-toxic, and does not pose any health risks. It is safe on your skin and can be disposed off without causing any disruptions in drains and sewer systems.

The tried and tested formula of the JENOLITE Rust Remover is suitable for treating cars, bikes, boats, yacht keels, campers, garden furniture, gates, railings, and more. In just under 30 minutes, you can wipe the surface clean without any rinsing involved. One liter of this rust remover will give you approximately 8 square meters of coverage. You could also remove the light oxide films that are produced after shot blasting or grit blasting with this easy-to-use product. This liquid rust remover works well for tight recessed areas, box sections, and tubular components and can be applied by spray, brush, or immersion.

The Whink Rust Stain Remover eliminates rust stains easily and quickly. Safe on pipes and septic systems, you can also use this product on white sinks and white toilet bowls to see a visible difference. While this may not be your typical general-purpose rust remover, it also cleans colorfast fabrics and carpets. With water and hydrofluoric acid, this diluted cleaning agent doesn't just fade stains but completely removes it without having to scrub the stain out aggressively. This affordable cleaning solution can also be used as an alternative deep cleaning solution for your toilet bowls.

The Magica Rust Remover Gel does not contain any harmful or corrosive acids and is completely safe to use. The gel formula transforms the rust stains into harmless salts so that they can be easily rinsed away. Since this product is fast and easy to use, it can be used to remove multiple stains from a range of surfaces including appliances, antiques, furniture, bathtubs, cycles, carpets, concrete, sinks, toilets, tools, and so much more. This biodegradable option works like magic on virtually any surface and even comes with a money-back guarantee.

If you are looking for an easy-to-use rust stain remover that dissolves easily and restores your surface, the Goo Gone Rust Remover is an ideal option. Safe to use on metals, ceramic, porcelain, and glass, this citrus-powered rust solvent requires minimal tools for rust removal. Get a paint-ready surface with this spray that dissolves the rust on a variety of surfaces including steel, aluminum, and chrome. Spray it on the affected appliance and wipe it down with any cloth and you will see a marked difference.
Now that we've taken a look at the 11 best rust removers, here's a quick buying guide to help you choose one that best fits your needs.
How To Choose The Right Rust Removers A Buying Guide
Iron can corrode when exposed to oxygen, water, or humidity. This oxidation process causes an orangey-red residue on the surface of many products including tools, household appliances, chrome fixtures, bicycles, and antiques. They might sometimes be difficult to get rid of because they can be resistant to ordinary cleaners like bleach and soap.
Important Facts About Rust Removers
Rust-dissolving products are intended to be used at room temperature. You may find it hard to observe the maximum effect of the product if there are varying temperatures around you.
Make sure that the products are safe to use, containing no solvents, acids, VOCs, or other harmful ingredients. If you come in contact with any of these substances, make sure to wash it off with an antiseptic. The best rust dissolvers are also environment- friendly and will not harm other materials like paint, plastic, rubber, or non-ferrous metals.
Some rust eliminators may be concentrated and require diluting with water. Some, however, are premixed and are ready-to-use. Depending on how many components you're looking to clean up and how severely they're rusted will determine which product you should choose.
Application Methods
There are 4 means of application for rust removers:
Soaks are best for removing rust from tools, automotive parts, and other metallic surfaces that you don't want to scrub or scratch.
Sprays are helpful for household tool cleanup, as well as rust stains that aren't too deep.
Powders are best for preventing or treating rust stains on clothing, as well as sinks, toilets, and bathtubs.
Rust converter is similar in formula to a paint or primer and can be applied with a brush.
Frequently Asked Questions
1. Do I need to wear protective clothing while using a rust remover?
It is recommended that you wear gloves while directly coming in contact with any product that contains chemicals. However, there are some biodegradable rust cleaner options that are safe to use without using any protective gear. Do check the instruction manual before using the products.
2. Will a rust remover damage paint?
Ideally, the rust remover should not damage paint or vinyl surfaces.
3. Is a rust remover safe to use on kitchen utensils?
Yes, it is safe to get rid of rust on most tools and utensils.
4. What is the difference between a rust converter and a rust remover?
Rust removers ideally remove the reddish stains while converters turn the grime into a substance that is easier to clean off surfaces.
Rust can be hard to remove, but with the help of the right removal tools, you can single-handedly get rid of these persistent stains. Rust remover solutions are available in a variety of eco-friendly, multipurpose, and scrub-free formulas, and each has its own benefits that cater to different needs. They may also come in the form of sprays, gels, liquids, polishes, and waxes, so it's vital to think about the medium best suited for you. The most convenient options to get rid of surface rust are easy to apply, non-flammable, easy to clean, and even protect and prevent the surface from further corrosion.
The following two tabs change content below.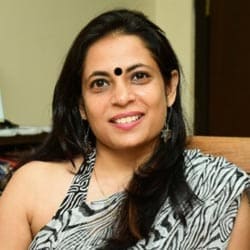 Priti Bose
Priti Bose is a poet, songwriter and blog writer. She did her masters in English, Public Relations and Advertising. Her creative skills and hunger for details make her do in-depth research on the topics she covers. For MomJunction, she writes on product analysis and reviews, especially for kids' products, toys and gifts. Before her association with MomJunction, Priti worked in the...
more