Everyone develops scars on their skin, whether it's from injuring yourself on the playground or certain skin problems. The best scar removal creams can help you lighten the look of scars whose presence you don't particularly appreciate.
These creams are easy to use and contain active ingredients that reduce inflammation, itching, irritation, and dryness, reducing the overall appearance of the scar or blemish. Below, we list some of the most widely used and recommended scar removal creams that can be found at most drugstores.
Top Products From Our List
11 Best Scar Removal Creams
The Beautivity scar removal cream is made from Collaxyl, Elastonyl, and natural ingredients, such ascocoa butter, rosehip seed oil and shea butter. This premium edition also consists of peptide Collaxylâ€s (hexapeptide-9) known to benefit skin repair.
The regular use of this cream for acne scars can reduce the scars and stretch marks. The cream is paraben-free and does not contain any harmful or animal-derived ingredients.
Made from plant extract ingredients, this acne scar cream effectively removes scars and bruises. The cream contains protective, hydrating, lubricating properties and anti-aging compounds that accelerate healing.
The cream's natural ingredients make it a suitable product for irritated and sensitive skins. It has also undergone respective allergy and dermatologist tests.
The blend of natural moisturizer and blemish concealer, this ointment for scars is manufactured with beautifying and nourishing natural oils. Its cocoa and shea butter offer a moisturizing effect, while the vitamin E oil helps conceal stretch marks and scars.
The coconut, rosehip, and other oils target difficult scars and lighten them effectively. This cream is free from silicones and parabens and is suitable for men and women.
Perfect for repairing scars from surgery, burns, and other blemishes, this scar removal cream can also heal stretch marks from pregnancy and weight gain. The cream is created to penetrate deep into the skin and softens scar tissues.
The Sefudun cream helps naturally lighten and renew the dark skin caused by scalding, acne scars, and more. You can see the results in 30 to 60 days, depending on the scar's age.
Theadvanced scar cream for the face is made from beneficialingredients that promote soft, moisturized, and smooth skin. Suitable for all skin types, this product improves scar texture while keeping the scar tissue hydrated and normalized. The product is made from cruelty-free ingredients and is not tested on animals.
The natural ingredients in this scar healing cream help moisturize and hydrate the skin to retain elasticity and reduce stretch marks and scars. Useful in treating scars from a bug bite, acne, surgery, keloid scars, c-section, burn, and accidents, it also reduces dryness, itchiness, swelling, and redness.
Gentle on sensitive skin, the cream provides short-term and long-term results. It does not contain toxins, parabens, and sulfates.
Made from plant-based ingredients, this is one of the top scar removal creams that effectively remove bruises and scars. Its anti-aging compounds, protective, hydrating, and lubricating properties accelerate the healing while efficiently moisturizing your skin.
The cream helps prevent scar proliferation and itchy or uncomfortable post-surgery areas. The presence of collagen and molecule silicone softens scar hyperplasia and enhances metabolism.
Suitable for healing different scars, this scar-reducing cream is an intensive solution for stretch marks, acne, burn scars, cuts, and other injuries. Ideal for men and women, this cream is a natural formula consisting of premium ingredients.
The unique blend of nourishing properties makes this product suitable for every skin type. It is also capable of enhancing the skin elasticity while making it smoother, firmer, and softer.
Whether you are trying to get rid of old scars or new ones, this scar treatment cream can help you. It is a non-greasy product suitable for men and women.
Compatible with every skin type, this product is manufactured in the USA with top-quality ingredients, such as rosehip fruit oil, onion bulb extract, and helichrysum flower oil. This product helps minimize the appearance of stretch marks and scars while it normalizes the skin tone and makes it softer and smoother.
Made of sodium hyaluronate, Centella Asiatica, Artemisia Princeps, and aloe vera, this scar removal cream is scientifically proven to heal and repair the skin effectively. The ingredients help improve the scar condition and texture while softening and hydrating the skin to make it look rejuvenated. Safe for every skin type, this product carries effective, safe, and anti-allergic properties.
The Elvanya scar gelpenetrates deep into the skin to soften tissues and promote renewed appearance. This cream also works effectively on dark spots, and its non-greasy tendency leaves no oily residue.
Capable of significantly improving the scar texture, color, and overall appearance, this cream promises to provide healthier results. The product helps soothe burns, tattoos, and sunburns.
The Derma E scar gel improves the scars from stretch marks. It is clinically proven and shows 100% improvement in skin color and 85% enhancement in texture. The onion bulb extract, allantoin, and panthenol help soothe, hydrate, and self-heal the skin.
How To Choose The Right Scar Removal Cream?
Here are a few factors to keep in mind to choose the best scar removal cream.
Ingredients: Choose the product with ingredients proven to be successful in reducing the scar appearance. Avoid anything that could be toxic and irritating, or allergic to your skin.
Know the manufacturer: Buy products from trusted brands for effective results. Looking out for the manufacturer information helps you discover red flags and avoids trusting anybody who sellschemically infused harmful products.
Price: You can easily find effective scar creams across the varying price range. Do not make the mistake of buying an expensive product with the assumption that it will be the best. Make sure to buy the best product within your budget.
Frequently Asked Questions
1. Are scar removal creams effective?
Scars may need a combination of treatments, including scar creams. The type and age of the scar and your age will determine how effective the scar cream will be. They have a limited success rate and may take several months before showing any results.
2. How often should I apply a scar removal cream?
It depends upon the product you are using and the types of ingredients available in the cream. For effective results, it is recommended to apply the scar removal cream not more than twice a day.
Scar creams can be useful when it comes to treating the residues of bad memories. The available ingredients not just treat the scars but also add moisture and hydration to the skin. The above list will help you choose the best product for a rejuvenated and healthier skin.

Recommended Articles:
The following two tabs change content below.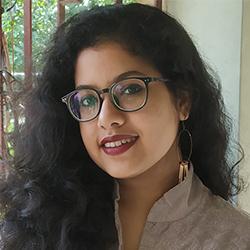 Poulami Nag
Poulami Nag is a writer and associate editor at MomJunction. She did her MA in English from Miranda House, University of Delhi and has qualified UGC-NET. Her journey as a content writer began in 2017 and since then she has garnered diverse interests along the way. Her knowledge of literature and language has given her an eye for detail and...
more