Sewing could be a passion or a profitable business for you. Either way, we hope our list of the best sewing machines with embroidery come in handy for you. Gone are the days when sewing machines were only used for stitching clothes. These days they are multifunctional devices as they can sew any type of fabric and help you create exquisite embroidery designs.
These machines are also beginner-friendly but can be used by an experienced tailor for intricate stitches. Read on to find out which products made it to our list of the top sewing machines.
Top Products From Our List
11 Best Sewing And Embroidery Machines

With its 138 built-in embroidery designs and 11 embroidery font prints for monogramming, the Brother sewing and embroidery machine guarantees the ultimate sewing experience. The device provides the combination of sewing and quilting functions with an advanced needle thread, which can quickly push the thread through the needle. The built-in USB port makes it easy to import your embroidery design files. The device also has 240 built-in sewing stitches and ten buttonhole styles. You can browse the designs on the large color touch screen.
Pros
Large embroidery field
Optimum storage capacity
Package includes accessories
Easy to operate
Cons
A few outdated designs on CD

Uten sewing machine has excellent features, including 200 eye-catching design stitches, eight single-step buttonholes, and 100 letters. The embroidery sewing machine has multiple functions, including start/stop buttons, memorized needle button, and reverse buttons. The LCD is another advantage of the smooth machine, making it suitable for beginners and experts alike.
Pros
Portable
Flexible machine
Electric mode
Multifunctional
Cons

Janome embroidery machine has a large LCD touch screen and a unique design that makes it easy to snap embroidery hoops in place. The machine has 160 built-in embroidery designs, two- and three-letter monogramming fonts, and on screenediting functions. The designs can be automatically centered and grouped using the machine. You can swiftly transfer your designs using a USB cable. You can also convert all embroidery designs from numerous colors to a single hue. 
Pros
Easily accessible menu
Scratch-resistant
Exquisite design
Allows onscreen editing
Cons
Auto-threading doesn't work well

EverSewnisa smart easy-to-operate machine that can be conveniently controlled using a smartphone. The sewing machine has a thread cutter, speed control, one-step buttonhole, needle up and down buttons, advanced automatic needle threader, etc. The product includes 100 built-in embroidery designs and two hoops for sewing.
Pros
Remote control
Includes both small and large embroidery hoops
Easy navigation
Auto needle threading
Cons

This dual-purpose machine is a fascinating product with character and Star Wars logo faceplates that you can easily embroider into your clothes. The unique design package includes ten Star Wars designs that you can easily download and ten other designs inspired by Intergalactic. It comes with 80 built-in embroidery designs, 103 sewing stitches, and ten buttonholes styles.
Pros
Complementary templates
Attractive LCD screen
Easy-to-operate control panel
Creative design
Cons
LCD screen is a bit small

Perrirock's mini-sewing machine has 12 built-in floral stitching patterns, a Z-shaped straight line lock edge, and a four-step buttonhole style. You can use the reverse button to stitch backward, and the winding of this machine is extremely convenient. The device has internal LED lights, cuts and sews over lock stitches, replaceable foot, etc. The sewing machine runs on AC/DC power adapter or four AA batteries and comes with a money-back guarantee.
Pros
Lightweight machine
Premium quality
Includes an instruction manual
Anti-slip bottom
Cons
No automatic needle threading

The computerized quilting sewing machine is an ideal product with multiple accessories and several easy-to-use functions. The device includes 600 built-in embroidery stitches, five alphanumeric fonts, and 13 one-step buttonholes. The built-in automatic needle threading function helps prevent excessive eye fatigue. The high-speed machine is suitable for both beginners and experts.
Pros
Easy-to-use LCD panel
Convenient self-cutting thread
Protects your eyes from strain
Ultra speed equipment
Cons
Buttonhole quality could have been a tad better

The Singer Futura sewing and embroidery machine combination has 30 built-in sewing stitches, 125 built-in embroidery designs, five fonts, and outline lettering. The two fully automated one-step buttonholes make the sewing process more efficient and creative. The machine provides you with the option to embroider customized fonts and phrases on the fabric. The product has a 25-year lifetime warranty.
Pros
Eliminates eye strain
Allows you to customize designs
Portable
Reliable
Cons
Thread might tangle occasionally

EverSewn Sparrow is a next-generation smart device that has in-built WiFi for efficient operation. The machine provides a wide embroidery area and more than 100 embroidery designs. You can customize the designs according to your choice, and the device can read maximum embroidery files. The automatic needle threading function, multiple thread sensors, straight stitch plate, and one-step buttonhole make this device an ideal pick.
Pros
Can be operated from a smart device
Multifaceted machine
Clean embroidery
Includes an instructional manual
Cons
May not be ideal for beginners

This convenient sewing machine is equipped with an extension table to keep it stable and simplify the sewing process. The package comes with 32 bobbins, a pair of scissors, five needles, a threader, a thimble, a ruler, and a seam ripper. The built-in thread cutter allows smooth cutting, and the 16 stitch modes enable you to make various designs. You can customize the patterns according to your choice, and the cuff slot at the bottom provides you the advantage of stitching pants or long sleeves.
Pros
LED light diminishes fatigue
Accessories included
Easy to carry
Safe to use
Cons
Allows only manual embroidery

Donyer's compact electric sewing machine is equipped with 12 preset stitch patterns to simplify beginners' work. The device provides two-speed functions, a manual switch, and a foot pedal to facilitate easy switching. It is suitable for making small craft projects and DIY activities. The device comes with an in-built needle threader, free arm, onboard accessory storage, and adjustable stitch length and width.
Pros
Portable
Efficient LED light
Smooth cutting knife
Comes with a one-year warranty
Cons
The machine might jam a bit
How To Choose The Right Sewing Machine With Embroidery?
There are several sewing machines on the market that provide different features. Before making a final choice, consider the following crucial parameters.
Frame built: If you want a durable machine, choose one with a sturdy frame made of metal instead of plastic.
Number of stitches: Different models provide different stitches, but beginners need at least two stitches — straight and zigzag. Other features such as stitch length adjustment and width make stitching easier.
Smart device compatibility: If you are tech-savvy and want a machine compatible with your smartphones, you must look at options that the device can control. Machines controlled by smartphones are more comfortable to operate and facilitate better customization.
Automatic needle thread: If you want your eyes to withstand the least pressure and discomfort, choose a sewing machine with an automatic needle threading function.
Additional accessories: The additional accessories provided with the sewing machine make your sewing more convenient. You can look for several accessories, including an expandable table, bobbin, buttonhole foot, extra needles, and seam ripper. 
The sewing and embroidery combination machine is a highly efficient device that strikes the right balance between the two functions and provides you with the comfort of designing your favorite fabric in the desired way. Almost all machines included in this post are suitable for beginners and professionals alike and ensure convenient stitching and embroidery. Choose any one of these best sewing and embroidery machines and master the art of creating exquisite fabric designs.

Recommended Articles:
The following two tabs change content below.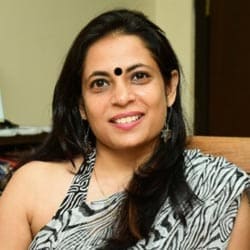 Priti Bose
Priti Bose is a poet, songwriter and blog writer. She did her masters in English, Public Relations and Advertising. Her creative skills and hunger for details make her do in-depth research on the topics she covers. For MomJunction, she writes on product analysis and reviews, especially for kids' products, toys and gifts. Before her association with MomJunction, Priti worked in the...
more