Those who exercise regularly may consume beverages, such as protein shakes or electrolyte solutions, periodically. Perhaps the best way to prepare these shakes is through a shaker bottle. You can add powder and liquid to a shaker bottle and prepare your shake within minutes. It saves time and electricity while also letting you make your shake anytime, anywhere.
Shaker bottles come with notable features, such as a leak-proof cap, and are portable. We have compiled a list of the best shaker bottles in India so that you may pick the one that best suits your usage.
Top Products From Our List
15 Best Shaker Bottles In India
Fitkit plastic bottle shaker has a 700ml capacity with a wide spout for easy pouring. It has a mixing ball wire whisk, ideal for making a classic protein shake. The lid opens with one hand. This sports bottle, made of food-grade material, is microwave-safe, dishwasher-safe, sweat-proof, leak-proof, and environmentally friendly. This freezer-safe bottle can keep you hydrated during sports activities.
The Asitis shaker bottle is ideal for protein shakes and meal powders before and after workouts. The black bottle has a capacity of 1.5 liters and has a precise level marking. It is easy to open with one hand and has a scoop and a mixer ball for lump-free drinks. There is a firm lock cap on the screw cap to prevent the bottle from leaking or overflowing. It has a flip-down loop on the lid for easy carrying. The bottle is made of durable food-grade BPA-free plastic. The non-toxic, recyclable material is simple to clean and dishwasher-safe.
This 650ml Boldfit Gym Typhoon bottle is made of BPA-free material and is ideal for protein shakes. The sipper has a tight screw-on lid to prevent leakage. Easy-to-read measurements are marked on the bottle's side. The shaker mixer can smooth the beverage and make it easy to consume. It features silicone gaskets and an adjustable carry loop, free of toxins and chemicals.
This Signoraware shaker is a stainless steel silver bottle with visible measurement markings. The multifunctional bottle is ideal for mixing energy drinks for workouts. You can use it as a simple drinking bottle. The rust-proof and dishwasher-safe shaker consists of a unique blending ball, which can whisk the drink to a smooth consistency with froth creation. The firm grip makes it easy to carry. This 800ml bottle has a large spout with a flip cap and a tight screw lid for extra security against leaks and spills.
This 700ml black Cockatoo bottle is designed with a firm screw-on lid to prevent leakage, and the ergonomic flip top opens with a single push. The shaker is ideal for protein shakes, smoothies, and pancake batters. It can mix drinks to a smooth consistency. You can use it as a mixing cup or a drinking bottle. The BPA-free material is safe, hygienic, and phthalate-free. Its wide mouth not only facilitates easy flow but also makes it easy to pour powders and liquids. The bottle also has a small handle.
Nivia Street sports shaker is specially designed to smoothly mix protein or energy drinks at gyms or outdoor sports. It has a round bottom to minimize clumps. The screw-tight lid makes it 100 percent leak-proof and spill-proof. The wide spout and 'flip cap' make it easy to fill, pour, and clean. The shaker, made of BPA-free plastic materials, is dishwasher- and freezer-safe. This shaker comes with precise measurement markings.
Haans Cyclone protein shaker bottle has a capacity of 500ml. It is made with advanced anti-leak technology to make the bottle 100 percent leak-proof. A suction handle helps to mix the drinks properly. The sipper is made of non-toxic and environmentally friendly high-quality BPA and PPE materials. It is easy to clean and helps maintain good health and vitality during workout sessions or sports activities.
Jay Stainless Steel shaker is a silver bottle with a capacity of 750ml. It is BPA-free, and the cap is made of food-grade material. The metal bottle is entirely leak-proof and has a silicone plug and a waterproof ring on the cap. A transparent window allows you to see the contents inside. The protein drink remains smooth and creamy, thanks to a mixing ball that breaks up the clumps. The bottle's surface is varnished and dirt-resistant. It is easy to clean with liquid detergent and a sponge.
PowerMax Fitness PSB protein shaker has a simple twist-and-lock design that ensures it is entirely leak-proof and requires no ball or spring. The 600ml bottle is stylish and sturdy, making it ideal for blending smoothies and supplements. The bottle has markings embossed on it. It comes with a plastic whisk and a detachable box to easily store powders, medicines, and supplements. A flip cap secures the screw-on lid, and the handle makes it easy to carry anywhere.
Sports Fuel offers a protein shaker with a capacity of 700ml. The shaker is made of 100% leak-proof technology and BPA-free and food-grade material, making it safe. A strainer creates the perfect lump-free, thick protein drink. This shaker is a one-of-a-kind combination of style and function available in various colors.
GSTB sports shaker bottle is ideal for athletes. The 500ml sipper bottle can also be used to carry water to stay hydrated. It has a scientifically designed mesh for smooth, lump-free shakes. The side of the bottle has ML markings. It is made of long-lasting, leak-proof material. It includes a storage box to store nutritional or vitamin supplements.
Fitastic's Hulk Shaker bottle is a 700 ml black and green bottle. It has a slim ergonomic design and is made of BPA-free food-grade material. The unique cap makes the bottle leak-proof with a tamper-proof seal. It is easy to carry during workouts and sports activities, thanks to the long bottle hook. This shake bottle, made of non-toxic, recyclable plastic, is highly durable and sturdy. It has a semi-transparent glossy part with a volume meter on the side that indicates the liquid inside. It makes mixing and shaking easier, resulting in a lump-free drink.
Rapidora Spider Shaker Bottle features a patented blender ball wire whisk that blends your supplements into a perfectly thick, lump-free, and digestible drink. This bottle also makes pancake batters and smoothies. It is entirely leak-proof and portable. A storage compartment holds the protein powders, and a pill container holds your medications. This shaker is ideal for mixing your energy drink because it has an ergonomic flip cap that prevents spills.
Athverv Shaker bottle contains a whisk ball to smoothen thick supplements into lump-free smoothies. An integrated flip cap latch keeps the lid open when drinking. This 700ml bottle is free of BPA and phthalates and made of high-quality plastic. The supplements are kept clean, odor-free, and bacteria-free. A clip-on flex carry loop enables easy portability.
The Dobariya Smit protein shaker is made of BPA-free, eco-friendly, and non-toxic material. It comes with a stainless steel blender ball that produces a smooth, easily absorbable blend. Because of its ultra-tight screw-on lid, silicone gasket, and lockable flip top, it is entirely leak-proof and drip-proof. The storage compartment can store medicines and protein powders, while rounded corners make cleaning easier. This bottle is ideal for pre-and post-workout sessions.
What To Look For In A Shaker Bottle?
Here are a few things to look for when purchasing a shaker bottle.
Material: The bottle must be made of BPA-free food-grade material that is safe and does not react with the food contents inside. Shaker bottles are available in plastic or stainless steel. Shaker bottles made of steel are slightly heavier than plastic bottles, but they keep the drink cooler. The materials should be durable and sturdy to withstand rough and tough use.
Size: Consider how much supplement and water you will need. It's pointless to add weight by carrying a large, bulky bottle. Shaker bottles typically come in 500, 700, or 1500ml capacities.
Whisk ball: The whisk ball is the component that blends your protein and supplement with your preferred liquid. It makes the drink lump-free, thick, and smooth. This facilitates easy absorption and digestion. Many whisks are made of stainless steel, while some are made of silicone.
Additional compartments: Some shaker bottles include additional compartments for storing dry protein powders to be mixed later. Some have compartments for vitamins and other medications. These compartments aid in the preparation of a fresh drink and the prevention of liquid leaks.
Exercise and diet go hand in hand, and a good diet includes plenty of protein, especially when working out. Protein shakes are an excellent way to supplement the body's needs. These shakes provide energy before your workout and replenish energy after the workout. Choose from our list of the best shaker bottles in India and create a smooth, lump-free drink.

Recommended Articles:
The following two tabs change content below.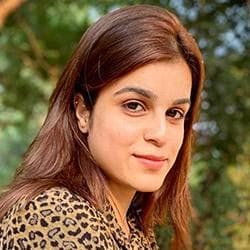 Sakshi John
Sakshi did her graduation in Journalism from the Madras Christian College, Chennai, before starting her career as a freelance writer. She is into blog writing and for MomJunction, she covers various topics, including products to buy for your kitchen, furniture, and other home requirements. Previously, she interned as a content writer in a cyber security firm. As a content writer, Sakshi...
more