If you want a gentle shampoo for your child's delicate hair, here's our list of the best shampoos for babies to help you choose the right one. Children need special shampoos to prevent irritating the skin and eyes for a comfortable bathing experience. Although available easily, many of them might contain harmful ingredients such as formaldehyde which might harm your little one. We have researched several products to ensure the shampoos are made of chemical-free, child-safe ingredients. With mild fragrances, these shampoos gently wash your baby's hair and treat scalp issues without hurting. However, choosing the right shampoo can be challenging with different products available. So, browse our list of products and their features and benefits to find a shampoo that suits your child's requirements.
Top 11 Baby Shampoos
Being a mother, we know that you want nothing, but the best for your baby. But with seemingly endless offerings in the market, choosing one shampoo can give any parent a hard time. To help you, we have come up with a list of top 11 shampoos for your baby.
SheaMoisture Baby Wash and Shampoo is formulated to gently cleanse and hydrate the baby's skin. It keeps skin soft and smooth. Sweet pea, infused in the formula, gives a delicate fragrance to it without irritating. The shampoo is cruelty-free and is free of sulfates, parabens, phthalates, propylene glycol, mineral oil, and petroleum. It has a watery consistency.
It is one of the best baby shampoos to keep your baby's hair clean. It is a value for money product. The shampoo has the best safety rating. It contains just seven ingredients, 75% of which are organic. If you are looking for a heavenly smell, then you can buy the lavender variant of the same shampoo. It is one of the cheapest natural shampoos available in the market today.
An inexpensive option, this is one of the gentlest shampoos you can use on your baby. It is certified free of toxins and is Asia's MadeSafe brand, making it the perfect choice for your baby's extra delicate scalp skin. The shampoo's tear-free formula ensures a gentle and enjoyable cleansing experience. Infused with jojoba oil and made of coconut-based cleansers, this shampoo leaves your baby's hair soft, smooth and moisturized.
It is a great pick for your little love. The soothing ingredients of the shampoo are perfect for infants with sensitive or irritated skin. The con of the shampoo is that it has a thin consistency. So you may need to use more of it to wash your baby's hair clean.
Does your baby have a sensitive skin? Then Aveeno Baby Wash & Shampoo is perfect for your darling. It is a soap-free shampoo containing natural oat extracts. As the scent of the shampoo is mild, it will not irritate your baby's tiny nostrils.
Johnson's Natural Baby Shampoo ranks third on the Skin Deep Cosmetic Safety Database in terms of toxicity. The shampoo is gentle and suitable for sensitive skin. Also, the product is Paraben and dye free.
The fragrance-free wash by Burt's Bees is a popular choice amongst new mothers. It is a tear-free and natural baby shampoo containing the goodness of plant products like soy proteins and oat proteins.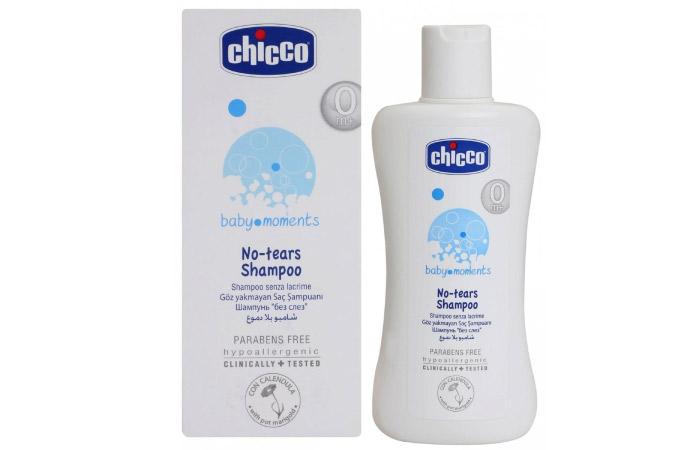 It is a gentle shampoo for your baby's scalp that rinses off easily. It is microbiologically and dermatologically tested.
This is a pediatrician-approved baby wash & shampoo for your little one. Aquaphor Baby Wash & Shampoo has a mild smell and does not contain any added fragrances. Natural chamomile extract is added to the shampoo, giving it its natural fragrance. There are no harmful preservatives such as parabens. This extra gentle tear-free formula with added provitamin B5 is all your precious little one needs for a head to toe bath.
10. Aden + Anais – Hair + Body Wash
The shampoo has a rich sandalwood aroma. It will keep both your and your tot's hair shiny and soft. It's free of Parabens, phthalates, and phytoestrogen, gluten, soy and petroleum oils.
Does your baby suffer from cradle crap? Then you must buy it for him. The fresh scent and mild lather will make bathtime fun for your little one. It contains 99% natural ingredients and is a safe bet for your precious baby.
Remember, it is better to steer clear of shampoos that contain toxic ingredients, no matter how affordable they are.
Has your baby tried any of these babyshampoo yet? Did it work wonders on your baby's scalp and hair? Please share his experience with us.

Recommended Articles: