Sheet masks are quick facial and effective solutions. They are face-shaped sheet fabrics soaked in nourishing serums. These self-care beauty products snuggle on your face and make convenient options for having your skin feel fresh and beautiful. They are mostly made of cellulose, paper, or cotton and are designed for single time use.
If you are looking for rejuvenating facial masks, we have come up with a list of the best sheet masks in India to include in your beauty regime.
15 Best Sheet Masks In India

The pack has ten facial sheet masks- two rice, two olives, two aloes, two green tea, and two pomegranate mask sheets. This combination of face masks effectively moisturize, brighten, soothe and hydrate the skin and suit different skin textures and needs. Place it on your face and remove it after 15 mins as you pat the excess serum to enjoy refreshed skin.

Designed especially for the fairness needs of Indian skin, these Korean sheet masks make an effective pick for combination skin. Induced with the goodness of cucumber, papaya, aloe vera, lemon, berries, and herbs, these six cotton sheet masks are suitable for men and women.

Enriched with vitamin C and lemon, these serum sheet masks are dermatologically tested products. The pack has two light and three charcoal one-time sheet masks. They double hydrate, brighten, and purify the skin in 15 minutes. Suitable on sensitive skin, these Garnier sheet masks instantly brighten the dull skin.

Created especially for tummy and face tucking procedures, this popular sheet mask is designed to improve muscle tone and skin elasticity. It generates heat during the whole process, which helps increase the blood circulation. This all-in-one sheet mask reduces wrinkles, rejuvenates your skin, and takes care of different skin concerns.

The pack has six different masks made of fresh plant extracts. Enjoy a healthy and simple skincare routine with these best face masks composed of natural ingredients. They minimize the large pores, revitalize your tired skin, and effectively deal with fine lines, acne, and other skin issues.

Manage your skincare routine with this set of five sheet masks. These are the best hydrating face masks that add radiance to the skin and boost hydration. Enjoy healthy and purified skin with these age-defying cellulose sheet masks. These masks are infused with different safety ingredients, including aloe vera, cucumber, and pomegranate.

Created to provide protection against pollution, these affordable sheet masks are highly effective in reversing pollution-induced damage. Made from neem and green tea extracts, they have strong anti-bacterial properties. Keep your skin protected from harmful UV rays and keep it clean from harmful bacteria with these masks.

The set has five masks made of olive leaf and aloe vera extracts. Designed for dehydrated skin, these dermatologically tested masks are helpful in cleansing and beautifying your skin. These masks are free from harsh chemicals and are useful in cleaning the tan and pollutants from the skin. They help prevent premature aging, moisturize, and hydrate the skin.

The eS³kube DIY facial compressed mask sheets are dry papers with strong absorbency power. You need additional products, such as syrup or milk, when you use these sheet masks. They make ideal oily and acne-prone skin choices as they clean away all the oil and dirt from your skin.

The set has four unisex hydrating masks to moisturize, nourish, and rejuvenate your skin. Free from chemicals and artificial colorants, these mask sheets make good skin hydrating and brightening solutions. Include them in your beauty regime to leave your skin softer and smoother.

These DIY compressed masks make convenient and space-saving options for an easy facial at home. The pack has 60 non-toxic, and non-allergenic face masks that are created to fit your face without any discomfort. Having strong absorbency, these make ideal choices for cleaning your skin from dirt and oil. You can enjoy clean, hydrated, and nourished skin with these facial masks.

The combo of five instant mask sheets is designed for skin lifting and tightening. They moisturize, hydrate, and smoothen your skin and help accelerate the cell renewal process. These masks make the best combination for dry skin and also take care of different skin issues.

Pamper your skin with the bamboo-based sheet masks certified by PETA and have been tested dermatologically. Rich in vitamin C, these two masks add glow to your skin and effectively reduce blemishes and dark spots. Free from petroleum, silicones, parabens, and mineral oils, these are safe-to-use facial masks for even-toned skin.

The pack has 20 disposable compressed face masks that magically turn into whole masks to rejuvenate your skin. These tablet-shaped facial masks are smooth, create no floss, and make space-saving designs. Created for everyday use, these are made using non-woven compressed cotton soft and gentle on your skin.

Hydrate your skin with this sheet mask that comes with advanced cushion tissue mask technology. It is created using an extremely light and thin material and contains an essence that effectively penetrates ten skin layers to offer bright and clear skin. Helpful in accelerating skin renewal and offering clearer skin, this mask is suitable for different skin types.
How To Choose The Right Facial Sheet Mask?
Here are some factors to keep in mind while buying a facial sheet mask.
Skin type: Consider buying masks that support your skin type so that you can enjoy the best results.
Ingredients: Face masks contain different ingredients, ranging from extracts to vitamins. Go through the list of ingredients to buy the sheet mask free from chemicals.
Price: Depending upon how much you are comfortable spending on your face masks, look for masks that fall within your affordability range.
Effect on skin: Go through the skin benefits a sheet mask promises to ensure it meets your skin's needs effectively.
Sheet masks have gained a lot of popularity when it comes to DIY facial options. They are useful in brightening and hydrating your facial skin. We have come up with the best sheet masks in this post to help buy the suitable product for taking care of your facial skin.

Recommended Articles:
The following two tabs change content below.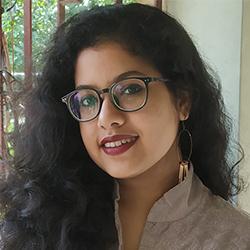 Poulami Nag
Poulami Nag is a writer and associate editor at MomJunction. She did her MA in English from Miranda House, University of Delhi and has qualified UGC-NET. Her journey as a content writer began in 2017 and since then she has garnered diverse interests along the way. Her knowledge of literature and language has given her an eye for detail and...
more