Insoles improve a shoe's fit and functionality and help reduce foot fatigue by providing extra cushioning. People who work on hard surfaces or experience discomfort while walking or running can swear by these insoles. With several over-the-counter insoles available in the market, deciding on the right shoe insole can be difficult
All shoes come with an insole, but they are generally flimsy and can break down easily. An over-the-counter insole is well designed to provide extra support and cushioning and is durable and will last through two to three pairs of shoes. They range from simple foam-based to gel form, and the majority have some anti-odor treatment.
Review our post of best shoe insoles based on performance, features, quality, durability, reviews, price, and more to make a profound choice.
Top Products From Our List
13 Best Shoe Insoles
Featuring a deep stabilizing heel cup, this product from Walk-Hero comfort and support helps distribute your weight and realign your skeletal system evenly. Its top-quality fabric reduces friction and cools the feet as long as possible.
The insoles provide comfort from flat feet, bunions, arthritis, heel spurs, and Achilles tendonitis as it helps release stress and pain thanks to its arch support. Its built-in silicone material acts as a strong shock absorbent and reduces foot pressure and relieves soreness.
Insole type: Arch support insole
Material: Ethylene-vinyl acetate

Insoles from Dr.Scholl's are suitable for people who work on hard surfaces and experience pain and discomfort while working. This product features multilayered waves in the heel with extra cushioning and distributes pressure through push-off with built-in massaging gel technology. This best shoe insole features reinforced arch support that improves the transition of weight while making foot movements.
The extra forefoot cushions protect the sensitive ball of the foot. The cooling vents minimize foot odor, and its active performance technology helps absorb shock.
Insole type: Arch support insole
Material: Gel

Designed for sports, walking, or gym training, these insoles reduce impact, thanks to their flexibility and high arch support. It uses high arch support with TPU hardness for a smooth transition. The top layer of the insole is covered with a velvet finish that helps to absorb moisture and keeps your feet odor-free. These foot inserts prevent all foot-related stress and minimize pain in your joints, back, and knees.
The anti-slip design prevents friction and protects your feet from blisters that are caused by continuous rubbing. The deep heel cradle design keeps your foot bone vertical for good balance and support.
Insole type: Arch support insole
Material: Hard TPU, memory foam

Made in the US, the Powerstep insoles are designed to provide neutral arch support and are ideal for relieving pain from plantar fasciitis, shin splints, and other foot-related problems. These are full-length insoles made from EVA foam, and the dual-layered cushioning is ideal for balance and support.
The anti-microbial feature of the top fabric reduces heat, friction and makes it breathable. These are made to fit the size and do not require to be trimmed.
Insole type: Arch support insole
Material: Anti-microbial

Made from high-density memory foam and designed by podiatric professionals in Canada, these high-quality shoe insoles relieve people of their foot problems. The Happy step insoles provide customized cushioning and neutral arch support to deal with foot fatigue and plantar fasciitis.
The upper has a super fine velvet covering to give your feet a smooth and cozy feel.  The deep-U shape of the heel cup provides stability and improves mobility. Available in multiple sizes for men and women.
Insole type: Arch support insole
Material: Memory PU foam

Made to fit the full length and width of your shoes for maximum support and cushioning. Super feet Green Professional Insoles are equipped with stabilizer caps to support the rear foot for extra stability and lasting comfort.
These high arch insoles are suitable for both men and women and provide natural shock absorption, reducing stress on the feet, ankles, and knees. It is made with 100% artificial materials and has durable construction with cushioned support.
Insole type: Arch support insole
Material: High density foam

The practically designed shoe insoles from Spenco offer rigid arch support and stability. They are designed for high-impact physical activities because of their flexibility and high arch support. The insole cradles your feet completely and features multi-density impact zones to ensure minimum muscle fatigue in the feet and leg.
The cushioned support from heel to toe provides responsive support. You can enjoy a stress-free workout day with these insoles without feeling the pain.
Insole type: Arch support insole
Material: Synthetic

A height-increasing insole that makes you look taller in the comfort of your shoes. Ergofoot insoles can increase height by 3cm, 5cm, 7cm, or 9cm. It offers three different options of layers to let you choose your desired number of layers and height.
The insole is available in black, and it can be tailored to fit the size of your feet. It is constructed from rubber that is soft, flexible, durable, and breathable.
Insole type: Height increase insole
Material: Rubber

A unique and lightweight insole gives comfort and stability if you are on your feet for a long time. SB Sox shoe insert features an embedded orthotic plate that helps absorb and distribute your body pressure to relieve foot pain. Constructed with moisture-wicking fabric, it helps to absorb moisture and keeps your feet free of odor.
The black color insole has a layer of high-density foam for comfort and support. It provides arch support, and its deep stabilizing heel cups reduce pressure on heels. You can use it for casual shoes, athletic shoes, boots, or any other closed-toe shoe.
Insole type: Arch support insole
Material: Moisture-wicking

Featuring reinforced arch support with deep heel cups, it helps to neutralize your foot support and absorbs impact with every step. It is ergonomically designed to benefit your feet while playing sports, such as basketball, climbing, and athletics. The soft gel pad under the heels reduces pressure ensuring minimum muscle fatigue in the feet and legs.
The insoles from VoMii are made from premium quality and medical-grade velvet that is moisture-wicking, breathable, and keeps your feet odor-free. The PU material is durable and is environment friendly.
Insole type: Arch support insole
Material: Foam

Designed to increase your height, these insoles from Lansian have a four-layer design that can be tailored to size. The breathable insoles are made of synthetic elastomeric that is soft, stretchable, and shock-absorbent. It has air-cushioned support to protect your knees and ankles.
They help reduce pressure on the back and knees while walking. The anti-slip design can be increased or decreased as per your choice.
Insole type: Height increase insole
Material: Thermoplastic elastomer

The breathable insole in honeycomb design can be used as a replacement insole for men. The three-layered design of this sole is made with outer layer mesh that is fully ventilated, and the middle layer has reinforced Hi-Polly elastic that helps to absorb shock. The bottom layer is composed of EVA foam material for maximum cushioned support.
It is suitable for people who have to spend a long time standing at work. These are perfect for low-impact sports and can be used with boots, casual shoes, sneakers, or hiking shoes. The anti-skid soles are sold in a three-pack and can be used daily with no side effects.
Insole type: Comfort insole
Material: Ethyl vinyl acetate

Suitable for men, these work gel insoles from Solimo are made to fit sizes 8-14. The high-performance insoles are suitable for boots, shoes, or sneakers. The shock-absorbing insoles provide comfort for long hours of standing on hard surfaces. It can be used on top of your insole and can be tailored to size.
The insoles provide cushioned support from arch to heel and help reduce stress on your heels. The arch support adds to the comfort. It is available in a pack of one.
Insole type: Comfort insole
Material: Gel

How To Choose The Right Shoe Insoles?
These are a few points to consider before you choose the right shoe insole.
Support: How your foot interacts with the ground affects your entire body. Hence it is important to buy an insole that gives high-impact support for added convenience and comfort.
Purpose: It is important to define the purpose of your purchase. People with plantar fasciitis or flat feet should use firm arch support. Athletes who run a lot should use more cushioned support. Buy as per the suitability of your feet.
Cushioning: Insolesthat are well-cushioned help absorb shock and reduce impact while running. Cushioned support also provides firmness and enhances comfort.
Stability: The right shape is important to keep your feet in place. Look for an ergonomic shape with proper heel cups to prevent any injuries.
Material: Insoles are made of different materials. Foam provides cushioning, while gel helps reduce impact and stress but may not be ideal for running. Insoles also use cork, carbon fiber, and plastic for sturdiness.
We hope the post on the best shoe insoles has covered all aspects to help you make an informed decision. Insoles should not only be purchased when you have pain in arches, heels, or shins, but they can also be used to keep you in proper alignment during any activity.
Recommended Articles:
The following two tabs change content below.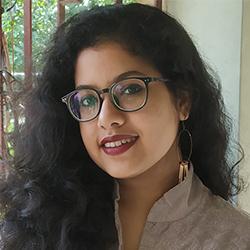 Poulami Nag
Poulami Nag is a writer and associate editor at MomJunction. She did her MA in English from Miranda House, University of Delhi and has qualified UGC-NET. Her journey as a content writer began in 2017 and since then she has garnered diverse interests along the way. Her knowledge of literature and language has given her an eye for detail and...
more