Shorts are oh-so-comfortable and a must-have in every woman's wardrobe. There are different styles and varieties of shorts, but not all women like the same kind. Some like micro shorts, while some like them long. Some like the velvety ones and the others prefer natural cotton that lets their skin breathe. Finding a pair of trendy shorts for women can get difficult with the zany choices we have today.
That is why MomJunction brings you a curated list of the best shorts for women. Choose a pair that suits your body type and style.

Top Products From Our List
25 Best Shorts For Women

American sportswear brand Under Armour has made these lightweight women's shorts for all kinds of athletic and fitness needs. It is made entirely out of polyester that has the moisture-wicking capability and ensures no pilling. The shorts dry very quickly, and the waistband is elastic with company branding on it. They are breathable and designed to prevent any odor-causing microbes from growing.

This is another pair of women's athletic shorts from the sportswear brand Under Armour. Designed as running shorts, they are made of polyester and are moisture-wicking. They dry fast and have mesh panels that help in making them breathable and airy. The waistband is broad and elasticated. It has pockets at the front and a hidden back pocket.

These are classic women's denim shorts from Levi Strauss, without any additional frills or gimmicks. The mid-rise length shorts have a one-inch long cuffed hem. Made out of a cotton-polyester blend material, these jeans shorts are easily stretchable and have a traditional zipper button closure. They take the shape of your body and will not loosen up.

These women's shorts from Unionbay come in several different colors. They are casual shorts that are primarily cotton made and ideal for the summer. They have a zipper and button closure and a 3.5-inch inseam. The material is stretchy, and the shorts have large flat pockets at both the front and back. The waist fits right at the belly line.

These TYUIO shorts for women are designed for any kind of workout, be it yoga, running, gym, dance, Pilates, or any other physical activity. The fabric is a combination of polyester, nylon, and spandex, which ensures moisture is absorbed, and your body stays dry. The shorts are high-waisted and of micro-mini length. The crotch area is gusseted, and there are side ties for adjusting.

These casual and comfortable denim shorts from Gloria Vanderbilt are high-waisted and come with a tan-patterned belt. They are stretchable and give an all-around slimming effect. They are made of cotton and polyester blend and are suitable for regular, daily wear. The shorts have two side pockets, two back pockets, and a relaxed opening at the leg.

These slim-fit shorts from Rekucci are long and end just at the knee. They have a classy, dressy appearance and can be teamed with formal tops for an office look. The shorts come in a variety of solid colors and are made of a woven blend. The material is smooth and stretchable, and the shorts have no closure, they just need to be pulled up.

These classic blue denim shorts from Lee come in a Bermuda shorts length and have a relaxed fitting, designed for plus size women. The comfortable shorts are stretchable and have a traditional zip fly button closure. The shorts sit at the waist and have a five-pocket style. They are made of cotton and polyester blend.

These athletic shorts from Riboom are made of a polyester-spandex blend and are designed to dry quickly and aid moisture wicking. They are lightweight and ideal for any physical activity, be it running, gym workout, yoga, or even lounging. The shorts have an inner elastic layer that allows you to move about comfortably, without any fear of skin show. The shorts have pockets and an elastic drawstring waistband.

These trendy shorts from Rekucci come in a wide variety of solid colors and prints. They are of a mid-waist length and have a smooth hidden elastic, as well as three snap-button closure at the waistline. The shorts have a five-inch inseam and a wide leg opening, which gives a visibly slimming effect. There are pockets on the front and back, and the shorts have a rather dressy look.

These long length women's shorts are designed for camping, hiking, or travel purposes. They are lightweight and made out of a polyester-spandex blend. The fabric is stretchable in four different ways, allowing for extra flexibility. The waistband is partially elasticated, and it also has belt loops. The inseam length is 8-9 inches, and the shorts have two side pockets and two back pockets with zippers.

These shorts from Hanes are casual and comfortable. They're made with a cotton jersey fabric that is soft and stretchy. The waistband is ribbed and can be tightened with a drawstring. Pockets on both sides are large and roomy. Like other Hanes bottoms, this pair of shorts too comes with a tag-free waistline.

These high-waisted shorts from Conceited come in forty different prints and colors. They are made of a stretchy fabric that is primarily polyester and some spandex. These shorts are in a harem style, which is trending this season, and the waist area is banded. They are extremely soft and comfortable to wear.

These casual shorts from SweatyRocks can be used for leisurewear, workouts, yoga, or any other form of activity. They are made primarily out of polyesters, along with some spandex. The shorts are in a camouflage print, with a contrasting grey waistband that has a drawstring. The shorts are soft, stretchable, lightweight, and comfortable, making them ideal for daily wear during summer.

These shorts from Amazon Essentials are casual shorts that can be worn as loungewear, for workouts, or while running daily errands. They come in a bunch of different colors and are made with a very soft French terry. The waistband is made of elastic and can be tightened with the help of the drawstring. The shorts also have side pockets.

These blue denim shorts from LookbookStore have the traditional button fly closure. They offer a comfortable fit and are of mid-rise length. Appearance-wise, they have a distressed look and are of ripped denim. The shorts have a cuffed hem and are designed to be classic shorts that will never go out of style. They can be dressed up or down.

These denim shorts from OLRAIN are high-waisted and long. The shorts end just above the knee and have a cuffed hem. The denim is washed, distressed, and has a patterned horizontal line texture at the lower half. The closure is via button, and the shorts are made out of a cotton-polyester blend that gives a stretchy and fitted appearance. The shorts have traditional five pockets associated with denim.

Every woman needs a pair of blue denim jean shorts. These shorts from Luvamia are of mid-rise length with a frayed hemline and a ripped and distressed jeans texture throughout. The shorts have the traditional five pockets – two at the back, two in the front, and a small coin pocket. The closure of these shorts is via zipper and button.

These cotton chinos from Amazon Essentials come in a variety of colors and prints. The classic fit and appearance can make them a summer staple. They have a five-inch inseam and a zipper, plus button closure. The shorts have side pockets as well as welt pockets in the back, which are decorative. The waist is mid-rise and runs over the navel area.

These athletic shorts for women from Starter come with a three-inch wide knit waistband that has a zipper pocket for valuables, so you can be hands-free. They are made of a very soft material called Stretch-Star fabric that is stretchable and allows for easy movement during workouts or any form of physical activity. The shorts are moisture-wicking and are equipped with the Dri-Star technology to keep them dry.

These classic denim shorts from Wax come with a cuffed hemline and have a zip fly with button closure and standard five pockets. The blue denim shorts have a distressed jean's texture and are of mid-rise length. They are made of a poly-cotton blend. The fit is designed in such a way that the shorts have a pushed-up look to accentuate curves.

These loungewear shorts from Icyzone are made with French Terry, a blend of cotton and some polyester. They can be used for casual wear or any kind of athletics, such as running or jogging.  The shorts have two side pockets at the front, and the waistband is elasticated with a drawstring for adjustments. The hem of the shorts is cuffed, and there is also a small logo embroidered on the shorts.

These comfortable summer shorts from BLENCOT are made of a polyester and spandex blend. They come in five different solid colors and have an elasticated waist with a thin drawstring for adjusting the fit. The shorts have side pockets, and the waist is mid-rise in length.  The fit is stretchable, and the shorts can be used for daily wear during warmer seasons.

G Gradual's athletic shorts for women are made entirely out of polyester. One of its unique features is the pockets located at the front and back of the elasticated waistband. These can be used to store essentials like cell phones, keys, cards, and money, etc. This helps to keep your hands free while participating in any physical activity like running or exercising.

These shorts from SweatyRocks are casual and pretty, designed for summer wear. They are high-waisted with an elasticated fit and a tied belt that can be made into a bow. The fitted waist leads down to a looser look towards the bottom. There are two wide side pockets at the front, which give out a comfortable and trendy vibe. The shorts are made of a cotton-poly blend.
How To Choose The Right Shorts For Women?
Factors you should consider while choosing shorts –
Pick the occasion: Are you looking for shorts for regular everyday wear, workouts and running, beachwear, or something more formal and trendier? Shorts come in all styles nowadays, and it is important to pick a pair that suits the occasion and place you need to wear them to.
Fabric: Women's shorts are made of a variety of different materials like denim, cotton, polyester, etc. They all bring about a different look and style. Choose a fabric that you would feel most comfortable in.
Length and fitting: Opt for a length, waistline, and fitting in accordance with your body type. The right kind of shorts should be able to accentuate your curves and enhance your appearance.
The list of shorts listed here were just a few of the many brands you are likely to find in the market. Pick one among them or use them to discover more such products that you may need throughout the year, especially the warmer months.
What's your preferred style of shorts? Do let us know which shorts you liked the most from our list in the comments section below.
The following two tabs change content below.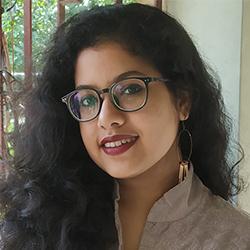 Poulami Nag
Poulami Nag is a writer and associate editor at MomJunction. She did her MA in English from Miranda House, University of Delhi and has qualified UGC-NET. Her journey as a content writer began in 2017 and since then she has garnered diverse interests along the way. Her knowledge of literature and language has given her an eye for detail and...
more