If your skin and hair have been feeling inexplicably dry and dehydrated lately, it might not just be the weather or a lack of hydration. Hard water filled with chlorine or chloramine can also affect your skin and hair. Thus, you need the best shower filters that can help prevent them.
These filters eliminate chemicals that irritate the skin and make it feel itchy, leaving you with clean water that keeps you healthy. The market is flooded with filtration systems that run on the latest technology and are super-easy to install and operate. So, keep your loved ones and yourself out of harm's way by choosing from our list of the top shower filters. These reviews will allow you to find the perfect fit for your bathroom, so keep scrolling.
Top Products From Our List
13 Best Shower Head Filters

Losing hair due to chlorine in your shower water? Well, with this Aquabliss Revitalizing Shower Filter, you don't have to worry about that anymore. The ultra-fine stainless steel mesh along with micro-porous cotton filters out dirt, bad odor, and chlorine, while adding high-quality minerals to give you a shower that keeps your hair and skin gorgeous. Made with a blend of sediment filters, calcium sulfate, vitamin C, tourmaline, redox media, activated carbon, and ceramic beads, this filter helps reduce dandruff and eczema.
Pros
Durable
Balances pH
Easy to install
Suits handheld and rain showers
Cons
May not filter chloramine

Powered with 15 stages of filtration, this cartridge effectively reduces lime, heavy metals, fluoride, and chlorine in the water. Maximum filtration is ensured with stainless steel mesh, maifan stone, micro-porous ceramic balls, coconut activated carbon, calcium sulfate, PP cotton, and vitamin C. It removes impurities, irritants, and unpleasant odor, ensuring better health of your hair, skin, and nails.
Pros
No tools needed to install
Works well with hard water
Works on all types of showers
Offers constant water pressure
Cons
May need to be replaced once every 4-6 months

Is your regular shower filter getting rusty and needs a replacement? This Culligan ISH – 100 Inline Shower Filter not only lowers the level of scale and chlorine, but also reduces rust, keeping your hair and skin cleaner and softer. It filters up to 10,000 gallons of water and has an impressive NSF-certified filtration system. Along with the shower filter, the product comes with a teflon tape and filter change reminder sticker.
Pros
Chrome finish design
Does not leak
Easy to install
Eliminates odor
Cons
May not filter out chlorine completely

With an efficient filtration system of 18 layers that includes beds of stainless steel mesh, PP cotton, zeolite, micro-porous balls, far infrared ceramic balls, maifan stone, mineralized balls, magnetic energy balls, calcium sulfite, coconut activated carbon, ceramic, and alkaline balls, this shower filter is one of the best ones in the market. It helps remove chlorine, heavy metals, fluoride, and bleach, giving you healthier and cleaner shower water.
Pros
Installed in minutes
Filters 16,000 gallons of water
Does not reduce water pressure
Made of safe and durable materials
Cons
May need to be serviced every 6 months

The coconut shell carbon, along with the patented copper and zinc blend, filters 90% chlorine, harsh chemicals, and balances pH of your shower water. It reduces your exposure to synthetic chemicals and will help you maintain soft and healthy skin and hair. This Aquasana Deluxe Shower Filter, with a 6-month filter life, ensures you have a healthy shower experience.
Pros
NSF-certified
1-year warranty
Filters 10,000 gallons of water
Easy to install, maintain, and replace
Cons

Not only does this filter eliminate 95% of chlorine in your shower water, but it also reduces the levels of hydrogen sulfide, scale and heavy metals such as iron, mercury, and lead. This Berkey Shower Filter inhibits the growth of fungi, algae, mold and bacteria. Its patented premium purity mix of calcium, copper, and zinc reduces chemical absorption and chlorine vapor inhalation in the shower.
Pros
Lasts for a year
Non-toxic filtration
Effective for hot and cold water
Back flush prevents premature clogging
Cons
May not be compatible with a shut-off valve

With a high-grade 2-stage KDF filtration media, this filter is exactly what you need to filter hard water for a good shower. The filtration's primary filter bed blocks large particles, while the second KDF layer filters sulphur, chlorine, and odor in your shower water. This NSF-certified filter efficiently inhibits the growth of microorganisms and eliminates calcium, and magnesium, softening the water.
Pros
Easy to install
Filters 10,000 gallons of water
Does not reduce water pressure
Keeps you hair and skin healthy
Cons
May not completely eliminate smaller particles

Empowered with vitamin C and a 15-stage filtration system, this product will ensure you have a refreshing and rejuvenating shower by eliminating harsh chemicals. Vitamin C minimizes skin dryness by intensely moisturizing it and the mafian stone in the filters balance the pH. It is a great filter for hard water as it eliminates chlorine, chloramine fluoride, pesticides, bacteria, and heavy metals.
Pros
No-tools installation
Removes unpleasant odors
Great for those with sensitive skin
Filters up to 24,000 gallons of water
Cons
Requires regular maintenance

Chlorine can really dry out your skin. Nourish and hydrate it deeply with this nourishing vitamin C shower filter that includes a brass and durable resin inline filter set. Encased in a see-through filter housing, it reduces chlorine and chloramines from your shower water by up to 99.9%. This Sonaki In-line vitamin C Shower will ensure you have cleaner water for healthy and softer skin.
Pros
Easy to install
Great chrome design
Good for sensitive skin
Does not drain water pressure
Cons

Enjoy a shower with antioxidant and mineral-rich water with this Invigorated Water pH Energize Shower Filter. The proprietary PH005 filter increases pH and removes chlorine, fluoride, chloramine, and heavy metals. Another added benefit is that it retains beneficial minerals such as magnesium, zinc, and calcium. It softens hard water, and improves its smell.
Pros
Elegant design
Quick installation
Fits multiple valves
Increases water pressure
Cons
Needs regular maintenance

With a proprietary filtration system made of 12 minerals, this SparkPod Shower Head Filter is one of the best ones in the market. It has a 12-layered filtration system of propylene cotton, germanium ceramic balls, high energy ceramic balls, activated carbon, vitamin C balls, magnetic energy balls, and more. This chlorine shower filter will also lessen other toxic chemicals for healthy nails, hair, and skin.
Pros
Universal fit
Easy maintenance
Eliminates unpleasant odor
Filters 10,000 gallons of water
Cons
May need to be replaced in 6 months

With an extended cartridge length and 16 stages of filters with premium materials, this product is definitely one of the best ones you can get your hands on. Its comprehensive filtration system includes a sand filter washer, an ultra-fine stainless mesh to remove sediments; KDF-55, along with coconut shell activated carbon to reduce the level of chlorine. The subsequent layer is made with Vitamin C balls, columnar calcium sulfate, resin and alkaline ceramic that block medium size particles. The filter bed of tourmaline, negative ion balls, magnetic energy balls, maifan stone, zeolite, and aluminium oxide revitalizes minerals and balances PH.
Pros
Long-lasting
Eliminates odor
Filters 15,000 gallons of water
Improves water purification by 80%
Cons
May reduce water pressure a little

Conserve the natural moisturizing oils in your hair and skin with this Kohler Aquifer Shower Filter that will not make your skin dry and itchy, like the regular ones. It will efficiently reduce chlorine and harsh chemicals in your water, ensuring you have a rejuvenating shower without unpleasant odors. This filter also inhibits bacterial growth and controls scales.
Pros
Elegant design
5-year warranty
Suitable for sensitive skin
Easily fits shower valves, wall elbows, and hand shower hoses
Cons
Now that you are all caught up on some of the best shower head filters in the market, let's see which one will suit you best.
How To Choose The Best Shower Filter?
Here are a few things you can do and check to see what fits your style and needs the best.
A regular filter would last around 8 months, however, you should strive to find one that guarantees service twice a year. If you aren't keen on constant maintenance, a durable shower head filter with replaceable cartridge should be your best find. That way you have to just replace the cartridge when it wears out, instead of replacing the whole filter.
If the water in your area is really harsh, it is wise to invest in a filter that uses advanced technology and eliminates maximum levels of chlorine and other such harsh chemicals. Adovel 16-stage Filtration Shower Filter and Sonaki In-line VitaminC Shower are some of the most optimally performing filters when it comes to elimination of chlorine.
Understand your needs; whether you need a filter for your rain shower or the handheld one. While, there are a number of these filters that fit all shower heads, it isn't necessary that all of them do. So, depending on what kind of filtration you are looking for and the kind of shower you have, find your match.
Frequently Asked Questions
1. Do shower water filters remove unpleasant odor?
The ones that filter out chloramines, which give off the distinct unpleasant odor, can ensure you have a bath without the stink.
2. Do shower filters work for hard water?
Yes, they do. Shower filters that reduce chlorine, fluoride, sediments, heavy metals and dissolved minerals by 99% and work really well in filtering hard water.
Several studies have shown that the primary suspect of an itchy scalp or dry skin is the water that runs in your tap. Your tap water has notorious levels of chlorine and other chemicals that are robbing your skin of its natural oils. While the impurities in your shower water are forming a film on your body, which is why you find it difficult to lather soap even after an intense session of scrubbing. Fortunately, today we have thousands of good shower filters that offer a rejuvenating shower experience, without you having to burn a hole in your pocket. We hope you find one that fits you best in our guide of the 13 best shower head filters of this year.
Recommended Articles:
The following two tabs change content below.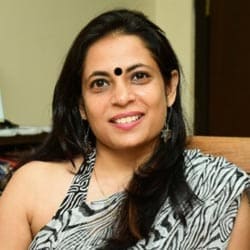 Priti Bose
Priti Bose is a poet, songwriter and blog writer. She did her masters in English, Public Relations and Advertising. Her creative skills and hunger for details make her do in-depth research on the topics she covers. For MomJunction, she writes on product analysis and reviews, especially for kids' products, toys and gifts. Before her association with MomJunction, Priti worked in the...
more