Start your morning with the latest updates and information while dressing up with our list of the best smart mirrors. These mirrors help display dates, weather, time, and more. You can also operate these mirrors with a smart app. These mirrors also include advanced features, such as the zooming mirror, skin analyzer, and tech mirror technologies. From classic to modern designs, you can choose a smart mirror that fits your bathroom's aesthetics.
11 Best Smart Mirrors

Equipped with 35 adjustable LEDs and a 10x magnification mirror, Funtouch smart mirror is one of the biggest size makeup mirrors available in the market. It measures 14.56×8.97in to provide you with an HD clarity wide-angle view. You can power this touch screen mirror through a USB charging cable or four AA batteries. It does not require any assembly and has a beautifully polished finish. The rectangular mirror stands effortlessly on the tabletop.
Pros
Two suction cups to help you mount it on the wall
Dimmable touch sensor
Dual power supply
90° vertical rotation and 360° horizontal rotation
Cons
Not suitable for travel
One cannot replace LED bulbs
Crafted in white metal and a polished finish, this smart makeup mirror has an elegant design. It is equipped with built-in Bluetooth speakers to listen to your favorite music while getting ready. The LEDs with three color light options allow you to adjust the required brightness. Measuring 4.7×22.8×18.1in, it can be easily wall-mounted.
Pros
15 LED bulbs with a 50,000-hour life span
Detachable mirror base
Equipped with a USB charging port
Mirror is secured with two thick packing materials
Cons
LED bulbs are non-replaceable, non-adjustable and non-embedded
Bluetooth might not work at times
Pansonite's smart vanity mirrors have a unique and elegant design. This smart touchscreen mirror is made from metal and has a brushed finish. It measures 16×8.6×1.06in and is a two-way mirror that can be wall-mounted and has 10x and 1x magnifications. The mirror has a sensor key to adjust the brightness and has flexible arms.
Pros
27 built-in adjustable LEDs
360° swivel extendable design
8.5-inch wide-angle view
Unique borderless design
Rust-resistant mirror
Cons
Arm of the mirror is wobbly
LEDs might stop working after some usage
Users might face issues with charging
Bluetooth mirrors by iHome store are easy to assemble. This product has an elegant white rectangular design measuring 7x9in, and you can control the mirror through voice. The bright LEDs and the audio work independently, giving a distortion-free experience. It features a built-in mic, echo cancellation, and answer and end controls.
Pros
Streams audio wirelessly using a built-in Bluetooth speaker
Compatible with Google and Siri
Equipped with bright accent LEDs to adjust according to your need
One-amp USB charging port
Cons
LED lights may not work consistently
Delicate structure
Bluetooth speakers may not be of high quality
Available in a beautiful rose gold color, this smart beauty mirror comes with versatile features. You can adjust the brightness by long pressing the touch button. The 10x magnifying mirror is clear enough to see your facial features and makeup. It has a USB rechargeable power battery built to store electricity for up to a week. The mirror measures 12.2×6.69×4.33in.
Pros
360° rotation
Rechargeable LEDs
Built-in Bluetooth mic and speaker to answer calls and listen to music
Dual switch offers access to various features
Cons
Lights have low brightness
USB charger might not work
The borderless mirror measures 25×9.5x29inand weighs 35 pounds. It is exclusively crafted from wood, resin, and metal and has a built-in Bluetooth. The heavy-duty brackets and a mounting kit will enable you to place this mirror in any place. A special metal casing reinforces all four corners for extra durability.
Pros
Equipped with a dual speaker sound system
12 well-placed LED lights
Two USB charging spots
Special dimmable LEDs remain cool and are controlled by an adjustable dimmer turn-nob
Cons
Buttons present on the mirror surface are hard to use
Exclusively manufactured in aluminum, this high-tech mirror measures 9.02×6.73×13.31in. This mirror with the screen offers 64GB storage and has a landscape mode. It has a unique skin analysis technology to assess various skin-related issues, such as fine lines and wrinkles. You can also play videos on the visual display, and it has a specialized lens with a magnifying feature.
Pros
Advanced skin analysis technology
You can scan and track all your skincare products
Supports up to four user accounts
Expandable memory allows you to store skin analysis results
Wireless charging pad
Cons
Several high-tech features might be difficult to understand, optimize and maintain
The Miaohui smart mirror does not require any assembly, round in shape, and measures 24x25x1.22in. It is made from silver-plated material and has a round LED dimmable light. You can control the light with an on/off touch button, and it has a life span of 50,000 hours. The product has passed various tests, including impact, heavy, pressure, and drop tests.
Pros
Built-in anti-fog function
A safe housing covers the electronic parts
80% energy-saving LED light
Plug compatible with a 110V electric outlet
Cons
Mirror gets warm when the anti-fog is turned on
The table-top smart mirror with dimensions 31.5×23.6in guarantees high quality and great value. It is constructed from an advanced seamless metal frame. The three-tone LED dimmer helps you adjust to nature light, cool white, and warm white brightness. The life span of LED bulbs is 50,000 hours.
Pros
USB charging port
Smart touch switch button
Ideal for small desks and vanity
Solid and a sturdy construction
Cons
Light bulbs may require frequent changing
Made from wood, this table-top mirror comes in gold color. It measures 22.7×17.7in and is wide enough to give you a clear view. This smart mirror has three lighting modes to meet various makeup needs. It has a compact detachable base that takes less space on the table-top. It requires only three screws to remove the mirror from the base.
Pros
Remote control can control the brightness and color
12W LED light strip
Presents the best visual field
Made from a high-quality MDF frame
Cons
The electric wire is not well-built
Has a low brightness
Made from metal, plastic, and glass, this smart mirror lets you adjust the temperature and the brightness according to your requirements. You can choose warm white, warm yellow, or cool white tones. The product measures 14.5×3.5×18.75in, and is crafted to withstand for years. This smart mirror is lightweight, and you can move it quickly from one place to another.
Pros
12 LED light bulbs
Equipped with 360° rotational feature
Adjustable mechanism and a large frame
Made of high-quality, sturdy, and durable metal
Ideal for grooming and dressing
Cons
LED bulbs are not replaceable
Adjustment areas might stop working after some time
How To Choose The Right Smart Makeup Mirror?
Here is a checklist you must refer before buying a smart mirror.
Installation and setup: Be it for your vanity or bathroom, the installation of the mirror is supposed to be easy, sturdy, and long-lasting. Invest in a mirror with an easier setup of weather, date, time, etc.
Size: Pick a mirror that fits in your dresser and blends well with the room size.
Lighting: Most smart mirrors have built-in LED bulbs. Buy a mirror with adjustable lighting features and various tones.
Bluetooth capabilities: A mirror with built-in Bluetooth will allow you to listen to your favorite music, answer calls, and compatible with Siri or Google.
Budget: From various smart mirrors available in the market, ranging from tech mirrors to Wi-Fi mirrors, you might get confused. Decide on the budget, so it helps you in making the right purchase.
Are Smart Mirrors Easy To Install?
Yes, smart mirrors are easy to install. Most mirrors can be directly put on the table-top, mounted on the wall, while some need electrical assistance. You can call an authorized electrician to install the mirror correctly and safely.
Smart mirrors are not only confined to show your beauty but also give your home/vanity/bathroom the much-needed upgrade. This list will provide you with insights on which smart mirror to pick.
Recommended Articles:
The following two tabs change content below.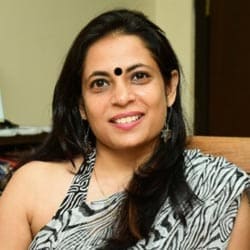 Priti Bose
Priti Bose is a poet, songwriter and blog writer. She did her masters in English, Public Relations and Advertising. Her creative skills and hunger for details make her do in-depth research on the topics she covers. For MomJunction, she writes on product analysis and reviews, especially for kids' products, toys and gifts. Before her association with MomJunction, Priti worked in the...
more