Smart watches, like their cousins, the smartphones, have redefined the wristwatch industry. Combining traditional wristwatch and modern-day technology, the smart watch is a gadget that is capable of doing so many things. Smart watches provide the facility to keep the time like every other wristwatch, but takes it a notch higher. Unlike the traditional wristwatch, they are more mechanical and technology driven. Smart watches track fitness, calories, health issues and the like. They can also send text messages, locate phones, and control home devices.
If you are looking to get a smart watch for yourself or your dear ones, you are probably confused by the sheer number of smart watches out there because there are so many to choose from. You don't have any reason to worry though, we have gathered the best smart watches under Rs.10,000. Take a look, and enjoy the read!
15 Best Smart Watches Under 10000 In India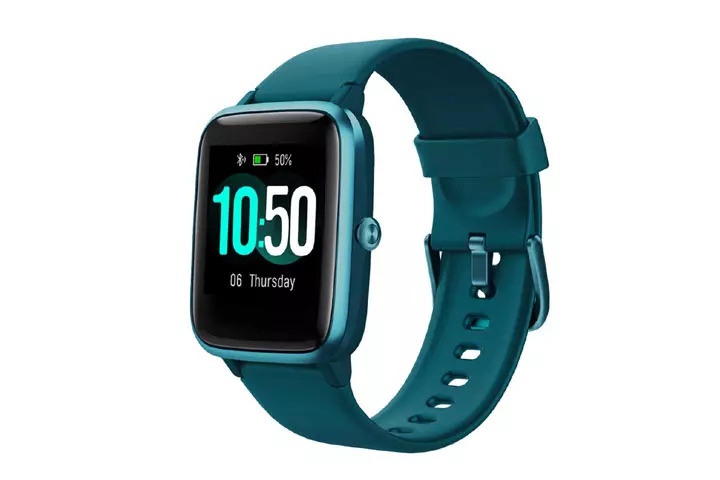 This smart watch comes with many features that makes life exciting. It is a suitable companion that supports workouts and your exercise routines. It tracks your fitness journey and provides you information about the steps you take in a day, calories burnt, distance and everything you need to note. The watch is compatible with almost every smart phone onwards and above android 4.4 and IOS 8.0. This smart device also monitors up to 9 sport modes including dynamic cycling, yoga, and running, helping you keep track of major sporting activities.
PROS
Strong battery life
Elegant display
Excellent sleep monitor
Message alerts
CONS
The waterproof standard may not guarantee hours under water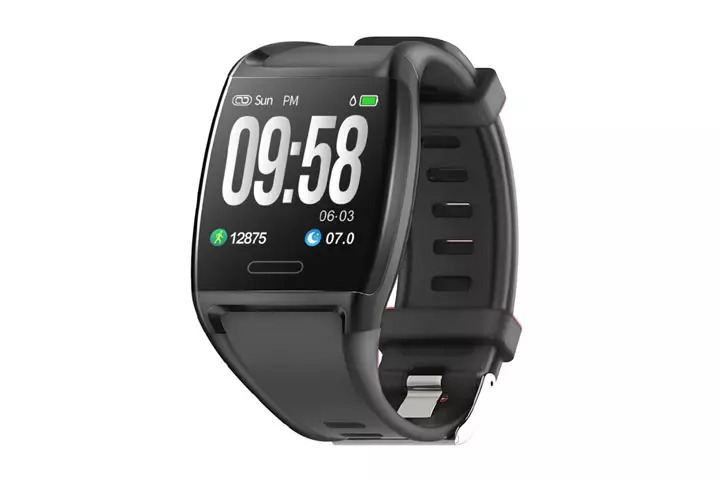 This smart watch makes heart monitoring devices obsolete because it not only provides time updates, it also monitors the heart rate and continuously records every heartbeat for 24 hours. With this device, your heart condition monitoring is in safe hands. It also helps to keep track of the blood pressure and steps. Once in use, all the steps taken are recorded to help track movement.
PROS
Great aesthetically pleasing HD color screen
Records distance covered and calories burnt while in use
Brings up to date with instant messaging
Social media message alerts
CONS
Pedometer might not deliver the most accurate information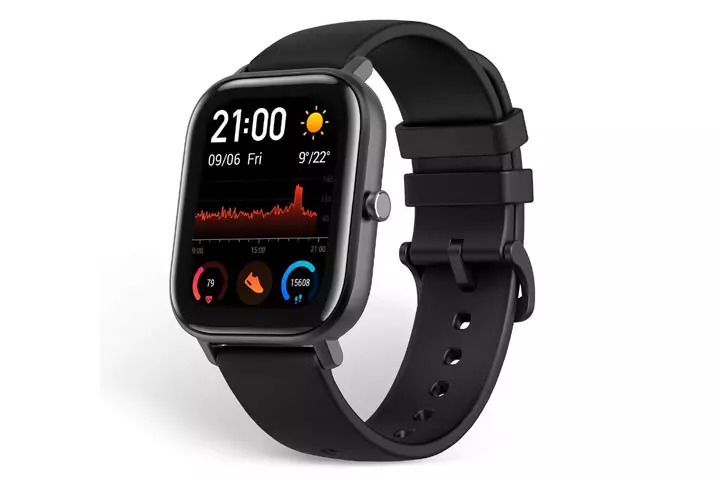 One of the best smart watches under 10000, the elegance of this smart watch is unparalleled. This smart watch has a 5 ATM water resistance, working perfectly up to 50 meters underwater. The 12 exercise modes it supports provides accurate information about the calories burnt and energy expended during any form of exercise you engage in. This watch's metal body also gives it a sturdy look while the AMOLED display gives it the necessary high resolution, making it more sophisticated.
PROS
Customized message notifications
Fashion fit
Large screen
Provides accuracy
CONS
Delicate gorilla glass that must be carefully guarded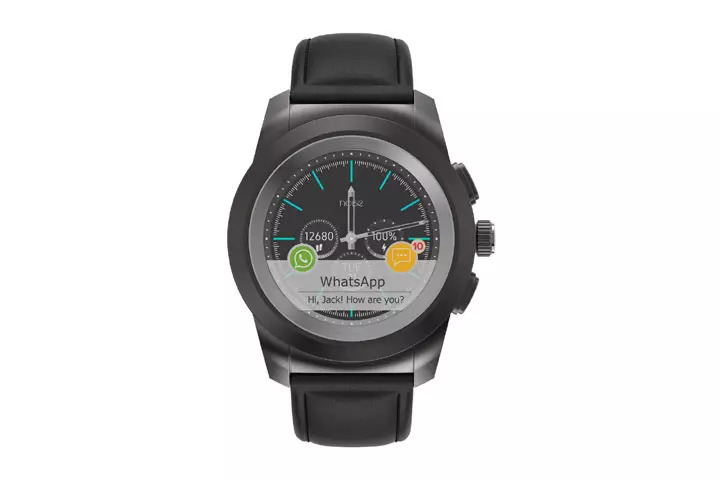 This watch provides the opportunity to download and use Google fit to help with detailed tracking. It also makes it possible to invite and add friends to the list to make it even more easier to crush goals. It provides weather updates daily, and helps to know what to wear ahead of rainy days. A blend of digital and analog features, this hybrid watch can provide 30 days of normal digital use, and 3 days of digital and smart use.
PROS
Stainless steel that makes it durable
One can personalize to fit personal taste
Quick reply option to answer messages swiftly
Helps track health
Can work well up to 50 meters underwater.
CONS
The buttons aren't programmable.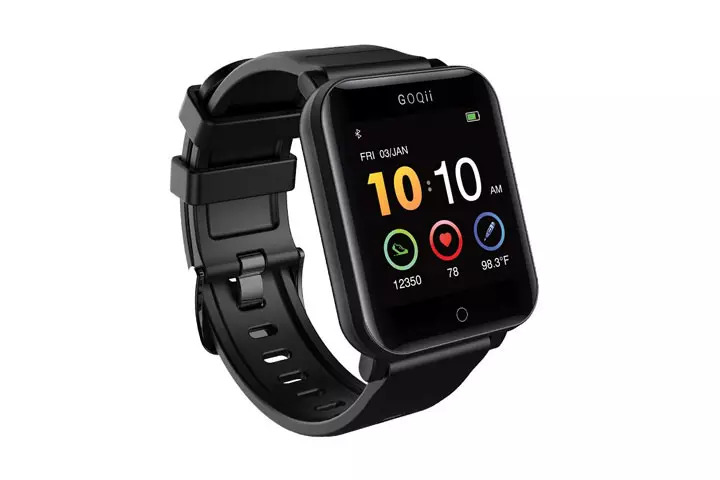 As the name suggests, the watch helps monitor vital signs.  It helps gauge blood level, which protects from sudden mishaps caused by excessive blood and heart rate like heart attacks. With this watch, you can easily control other things on your phone like music player, alarm apps, stopwatch, and the like. You can do this while also checking Whatsapp, Facebook, and text messages. It also comes with a whopping 18 exercise modes, helping you achieve your health goals.
PROS
Personalised work faces to fit every occasion
Sleek and stylish
Gives weather updates
Color display
CONS
This watch might not have a strong battery life compared to the others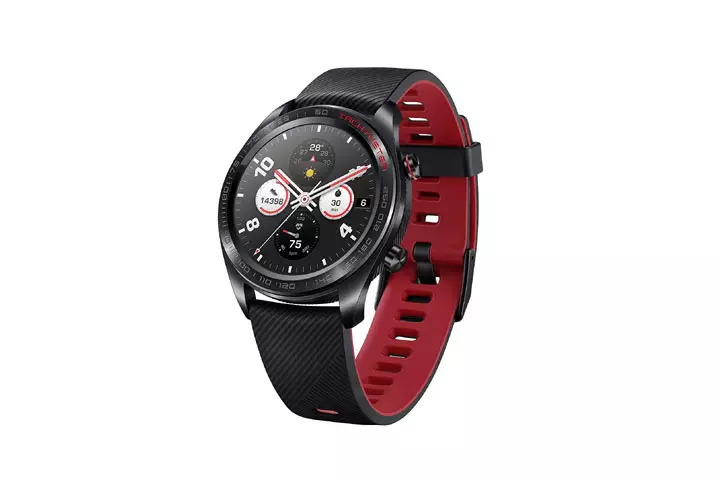 This watch comes with a 1.2-inch AMOLED color screen. Its multiple face feature provides an automatic screen brightness adjusting. So, you need not worry about adjusting the brightness in the dark. It tracks your daily activities with high precision, and updates your location with an accurate GPS feature. The cool reminders also help to keep you updated on your schedule for each day. A very suitable smart watch for swimming, mountaineering, cycling and jogging, it also helps to monitor metabolism in all of these activities. This honor watch also has a high-performance battery life that lasts up to 7 days. The AMOLED color provides a superior visual experience.
PROS
Lightweight
High water resistance
Monitors heart rate
Monitors sleeping quality and habits
CONS
Due to the 88mm thickness, some may find it slightly heavy.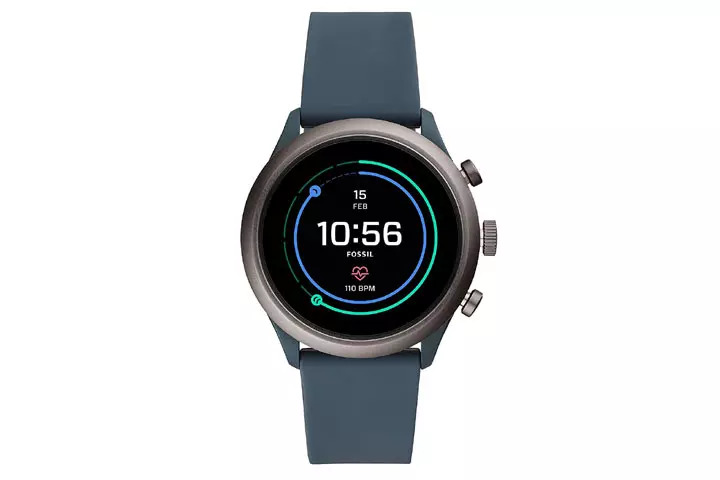 This watch is quite unique and lightwright. The fossil sport digital black watch is lighter than up to 40% of the other aluminum made watches even while it provides most of the features of the other watches. This watch also serves as a helping hand with the Google Assistant feature. It helps to sort out your calendar and all other scheduling even while still serving the traditional purpose of time keeping. The customizable dials allow you to match your mood with a specific watch face. With this watch, you can also track your run distance with its untethered GPS.
PROS
Heart rate tracking
Designed to withstand pressures up to 50 meters below water
AMOLED touchscreen display
Large internal storage capacity
CONS
Some may find the battery life unimpressive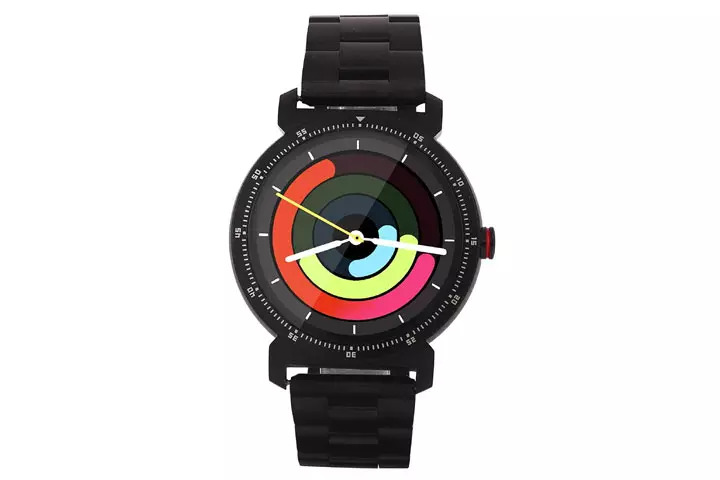 This smart watch is compatible with Android and IOS brands, 4.3 + and 7+, respectively. It has a sophisticated design that gives it a premium feel that is suitable for all wrist sizes. With this watch, you can make or receive phone calls. This watch also tracks and monitors the body and heart, even while monitoring the body in multiple sports activities. Google and Siri controls enable touchless control. With a 240 x 240 screen resolution, a 48-hour standby battery, a 64 MB RAM, and a 120 MB ROM, this watch stands out.
PROS
Wake up gesture
Water splash proof
Elegant design and sleek straps
Sleep quality monitor
CONS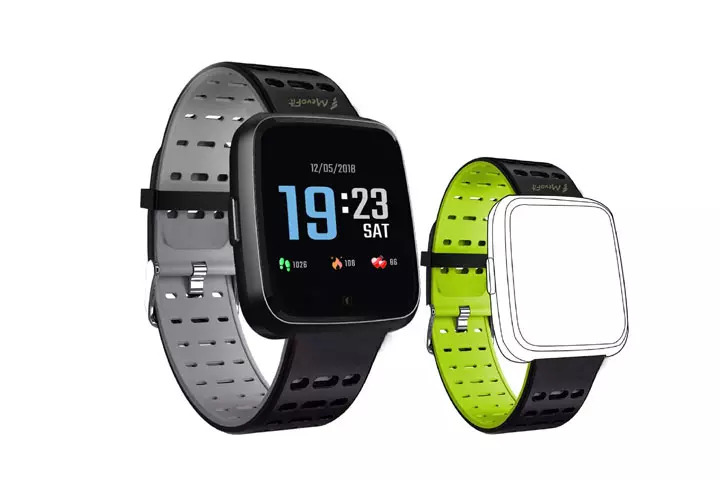 It is a sturdy smart watch tracker with an advanced tracker to help track activities and vital body organs. With 7 sports modes, including walking, running, cycling, basketball, badminton, football and skipping, it gives a comprehensive analysis of the fitness achieved through these sports. It is compatible with all the major smartphone brands, so you do not need to worry about your phone not being a good pair for it.
PROS
Advanced fitness tracker
Single touch display
Blood oxygen tracker
Wireless tracker
Easy to sync
Shutter control
CONS
It may take a long time to charge fully.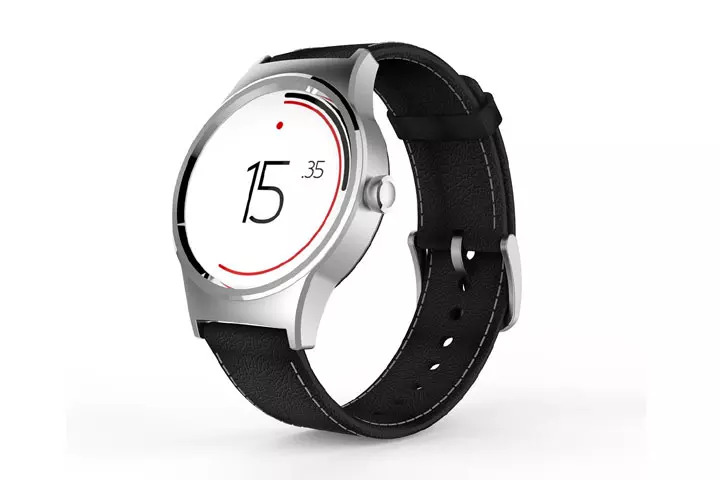 This smart watch helps to keep a close watch on how your body reacts to each activity. The smart watch also makes sure that you do not miss anything. Once it syncs with your calendar, you will be up to date on your schedule. It also has a unique leather design that is uncommon with smart wristwatches. The gesture control also makes it quite a standard smart watch.
PROS
Monitors sleep
Keeps track of steps
Calories count and heart rate monitor
Wi-fi and Bluetooth connectivity
Call mute option
CONS
The leather strap might not be best suited for sporting activities.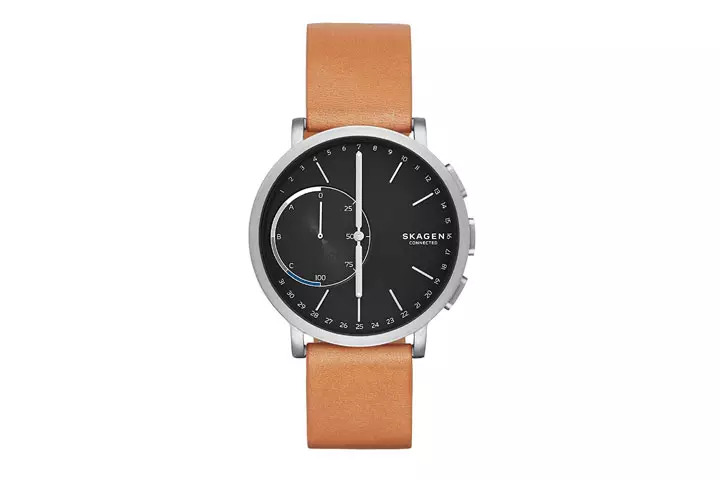 This watch comes with a leather and aluminum design that makes it more like a traditional wrist watch. This watch is a hybrid watch that combines high precision technology with a classic design. The insane battery life of 4 to 6 months makes it a reliable option. This watch's technology also allows the user to control music, snap, and do a couple of other things.
PROS
Tracks everyday fitness accomplishment
Gives a gentle buzz when a message comes in
Classic design
30 meters water resistance
CONS
Calling feature is not available to iPhone users.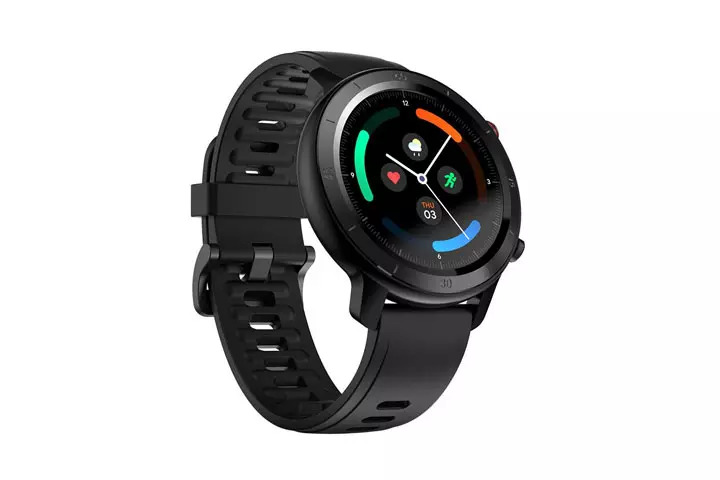 This smart watch tracks 14 workout modes. These modes include running, cycling, swimming, basketball, football, and yoga, among others. With a standing screen display of 1. 28 inches, this watch comes in a suitable size. It is also not as heavy as some of the other wristwatches. The watch monitors heart rate, steps, and calories and you can easily control the music you listen to with this watch. The 24hr heart rate monitor also helps to keep track of health.
PROS
Elegant design
IP68 waterproof and swim capable
Comfortable and customizable
Sleep tracker
Power saver mode
Battery life up to 10 days
CONS
It may not have an in-built GPS tracker.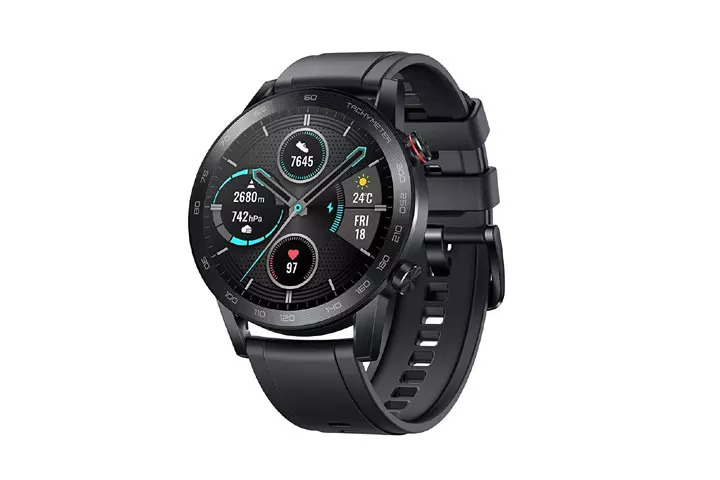 With the 15-workout mode feature, you are guaranteed excellent tracking capabilities for different sports modes. The watch is also suitable for runners as it provides different running courses with Voice Over guidance. The dual satellite positioning means it is unique and different to the other smart watches. The AMOLED touch screen and high resolution 454 x 454 makes sure that the display is satisfying. This smart device is also compatible with Android and IOS with an adjusting screen brightness feature.
PROS
Tracks oxygen levels
Bluetooth calling
Personalized watch faces
Music storage
Sleep and stress monitor
CONS
Actual battery usage might vary and might no be up to 14 days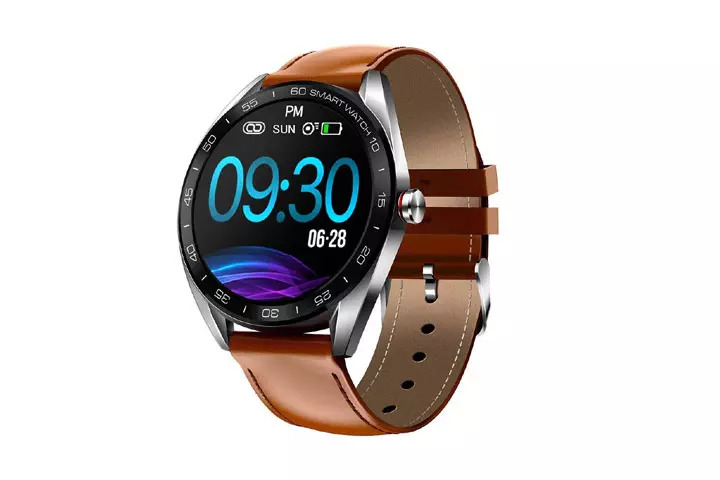 This multifunctional watch combines the elegance of traditional wristwatches, and the innovation of new gen smart wristwatches. It also has a magnetic charger feature that makes charging easier. The sedentary alert is just appropriate to keep you on your toes in going about your activities. It also serves as a health guardian by helping to monitor the heart and BP rates. It also keeps you informed on the steps you take daily with the pedometer while still giving notifications throughout the day. The sleep tracker helps to track sleeping pattern,
PROS
Multifunctional smart device
Magnetic charger
Lightweight
This smart device can also help to find your device.
CONS
The rubber strap may not be durable.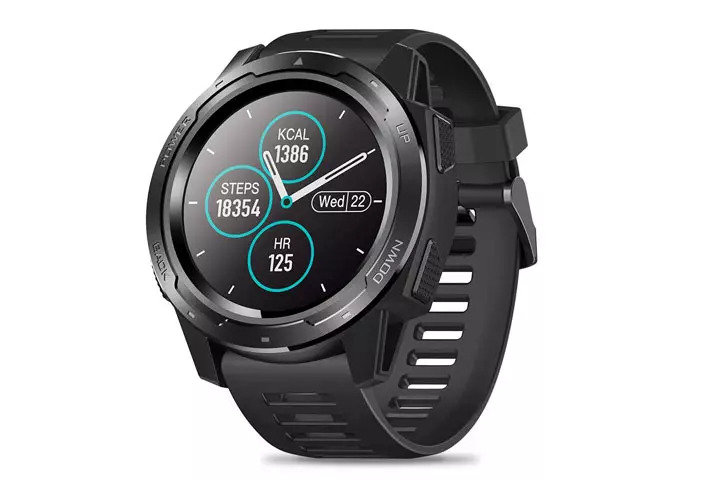 This smart watch has a large screen and offers topnotch resolution. It tracks your pace in real-time and gives a breakdown of fitness activities, the improvements needed, and how to go about it while analyzing the intensity of each exercise. The no-disturb mode gives you the freedom to go about your day-to-day life without reminders or notifications. The 8 sport modes also help to track your exercise pattern. The screen is comparatively larger and the smart watch is waterproof. The unreal battery life that gives it room to operate for a week on standby is another reason why it is one of the best smart watches under 10000 in India.
PROS
No disturb mode
Pedometer to track steps
Vibration alerts for notifications
Supports multiple languages
CONS
Triple A battery required.
Now that we've taken a look at all the incredible features in the 15 best smart watches under 10000 in India, let's take a look at a few things you should keep in mind before investing in a smart watch for yourself.
Things To Be Considered Before Buying A Smart Watch
Compatibility with smartphones
Before you get yourself a smart watch, you need to know whether your phone will be compatible with it. Smart watches are connected to phones, and if they are compatible, you might just end up wasting your money. Compatibility might deal with brands and operating systems.
Battery strength
You might want to consider a smart watch that has a good battery life before purchasing one. This will save you the stress of having to charge it repeatedly. Ideally, smart watches last for just a couple of days, and an average of about 3 days. However, there are smart watches that last up to a week, and more. You have to consider the pros and cons before getting one.
Health and fitness related issues
You might consider buying a smart watch that can help you track health-related issues if you want to be always be on the lookout, and you might also want to get a watch that helps you track fitness issues if you are big on fitness and on workouts. The sensors implanted in these smart watches help monitor blood pressure, heart rate, and vital signs. The sensors that help to monitor sleep, do this by monitoring the sleeping cycle. The 4 types of sleeping cycles can all be monitored by these smart watches. The apps connected to these smart watches like the mediation and mental health apps help guide while carrying out these exercises. Some smart watches also go the extra mile and track your blood oxygen levels.
Frequently Asked Questions
1. Do watches take pictures?
At this point in time, smart watches are yet to have that feature. Since they are connected to your phone, they control the phone camera and give another sort of experience while taking pictures.
2. How do watches measure your sleep?
They come with sensors that help to measure the movement of organs that regulate this. They measure cardiovascular stats like heart rate and the like and come up with the number of hours you spent sleeping, and the quality of the sleep.
3. What is AMOLED?
It is a type of OLED display technology. It is an alternative to the LED and is mostly used in less expensive devices compared to the LED. However, research is going on to make it even better.
4. Can I make calls from a smart watch?
Absolutely! A lot of smartwatches allow you to make calls. They will be connected to your smartphone via Bluetooth. Do keep in mind that this function drains the battery life.
5. How accurate is the health data display?
Smart watches have sensors that enable them to monitor your health and fitness levels so they are quite reliable. However, this doesn't translate to pulling a plug on your hospital checkups.
Smart watches offer a great deal of advantages. They help to monitor a whole range of things from health to fitness to scheduling. Because they still serve the primary purpose of watches while still being innovative. Smart watches are rapidly becoming necessary, almost like smartphones. The health and fitness purposes they offer also means that they can be used by a wide variety of people. It is used by athletes to measure metabolism after each exercise. Even while still being sleek and elegant. The smart watches mentioned here are the best under 10000 in India. Choosing any with its multi functional ability, will make life easier.