Some serving dishes are best used to serve a specific kind of food item. For example, a flute glass for champagne, cups and saucers for tea, mugs for coffee et al. Then there are bowls that are multi-purpose, versatile, and come in different shapes and sizes. These humble dishes can be used to serve an array of foods — be it soups, salads, gravies, rice, various snack items, nuts, desserts, and countless others.
Whether you wish to use it at home every day or when hosting people, they never fail you. It can be used to serve any kind of food, irrespective of the time of the day. It wouldn't be wrong to say that a dinner set or a crockery shelf would stand incomplete without this multi-utility serving dish. If you are looking for a set of snack bowls, you've come to the right place. We have carefully curated a list of the 17 best snack bowls that will add value to your crockery collection and can be used for many purposes.
17 Best Snack Bowls

This double dish from Joseph Joseph is a uniquely designed product that offers mess-free snacking. As the name suggests, it comes with 2 bowls, wherein the smaller bowl is set on top of a larger one. The smaller bowl is for food items, whereas the larger bowl is useful in collecting unwanted food bits like shells and pits. The larger bowl features 3 curved chutes that come in handy if you wish to place any waste discreetly. The bowls are stackable and can be used together or separately. It is 7 inches across and 3 inches tall and is crafted from melamine, making it durable.

Are you looking to keep a strict watch on your food portions? If your answer is yes, these mini bowls from Dowan won't disappoint you. It comes in a set of 6 and is made of porcelain. These bowls have a 10-ounce capacity and can be used for dips, sauces, desserts, or small servings of snacks, especially for kids. The flared edge of the bowl prevents spillage while holding the bowl. It is lead and cadmium-free and prevents bacteria, keeping it odor-free. It is microwave, dishwasher, and refrigerator-safe too.

Tired of incomplete tableware due to breakage? Try out these unbreakable snack bowls from Shopwithgreen. This set of 4 bowls and spoons is made of wheat straw fiber and food-safe PP material. It is BPA-free, hence can be used to serve snacks and other food items to kids. The round design makes it easy to use and to store without taking up too much space. Although it is lightweight, it is unbreakable, making it durable and an excellent alternative to glass, silicone, and ceramic bowls. These kid-friendly, degradable bowls are dishwasher-safe and microwave-friendly.

Add a dash of color to your tableware collection by getting your hands on these snack bowls from Dowan. These vibrant dessert bowls are 10 ounces each and come in a set of 6. Made of porcelain, these cute bowls are durable and lightweight. You can use these multipurpose bowls every day or win over guests at house parties by serving different food items in them. These colorful bowls are lead and cadmium-free and are safe to use in microwaves, refrigerators, and dishwashers. You can also save up a lot of space as they are easily stackable.

The First Years Baby Mickey Mouse snack bowl is the best gift you can give to your little one. This kid-friendly, spill-proof product lets your tiny tot munch on snacks without leaving the surroundings messy. It comes with a 1-piece lid that screws on, and has easy grasp handles and soft flaps, making the contents inside easily accessible to the baby, while eliminating the risk of spillage even if the bowl is dropped or tilted. This cute Disney bowl is dishwasher-safe and is free of BPA, making it an excellent choice for babies above 9 months.

Movie nights are so much better, especially when you have something healthy like nuts and dried fruits to munch on, but the hassle of laying multiple dishes spoils the fun. But not anymore, as the Stargoods pistachio bowl is the answer to this problem. It is a double-dish that comes with a bowl underneath a pan. The pan above houses the snack, and the bowl below stores waste such as shells, seeds, and pits in a discreet manner. It is made of melamine and is durable and lightweight. This cleverly designed snack bowl is dishwasher and microwave-safe too.

This set of 6 cute and colorful bowls from Annovero are multipurpose serving dishes. You can serve an array of food items ranging from soups and snacks to desserts. The eye-catching designs and colors of these serving bowls will surely garner praises from guests and family members. The holding capacity of the bowls is 10 ounces each. Made of high-grade porcelain, these bowls are safe to be used in the microwave, refrigerator, oven, and dishwasher. You can save storage space too as these odor-free bowls are easy to stack.

Plasticpro square serving bowls are disposable and come in a set of 4. They are made of non-toxic, food-grade plastic. These bowls are crystal clear and are an excellent choice for  gatherings, parties, and daily use. One can serve small portions of salads, dips, or other snack items in these bowls. You can dispose of them or wash and reuse them as they are dishwasher-safe. These lightweight serving dishes are durable and BPA-free.

Is your house always bustling with kids' parties? Play the perfect host by serving their favorite snacks in these cute bowls from Youngever. These bowls are 10 ounces each and come in a set of 9. Each bowl is a different shade of coastal colors, making it attractive to kids. These bowls are ideal for serving eatables to kids and toddlers as they accommodate just the right quantity to fill their tummies. Free of lead and BPA, these serving dishes are safe dishwasher-safe and microwave-friendly.

Switch to an environmentally-friendly alternative to the regular serving bowls by choosing the Bobo&Boo snack bowls. These bowls come in a set of 4 and are biodegradable. People of all ages, especially kids, would love to have their food and snacks in these bamboo bowls with side handles. These bowls are free of BPA, phthalates, and other toxic ingredients and are shatterproof and durable. They can be tossed into a microwave or a dishwasher without having to worry about causing them any harm. The company offers a warranty of 1 year on these cute bamboo serving bowls.

Make baby feeding easier and safer by using these bamboo bowls from HM-Tech. These non-toxic bows are environment-friendly and degradable and come in a set of 4 brightly colored bowls. They do not contain BPA, lead, cadmium, phthalates, and PVC. Each bowl is made of 40% bamboo fibre and 60% melamine, which makes them chip-resistant and scratch-free. These colorful and lightweight snack serving dishes are useful for people of all ages and are dishwasher and refrigerator-safe.

These large serving bowls from Prestee will add an element of fun to any dinner table with its presence. The set comes with 12 clear plastic bowls, which means you don't have to mix and match your tableware anymore. The bowls are disposable, reusable, and dishwasher-safe. These oval-shaped serving bowls are made of polystyrene and are BPA-free. Apart from holding food, these transparent bowls can be put to many other uses as well.

Tired of broken cutlery and incomplete sets of bowls on your dinner table? Try these stainless steel bowls from Satinior. These bowls weigh 90 gms per piece with a holding capacity of 13 ounces. These food-grade bowls come with a double wall insulation, which helps retain the food's temperature. The usage of 201 stainless steel in making these bowls ensures that these are more durable than their plastic and glass contemporaries. These non-brittle metal bowls are dishwasher and refrigerator-safe.

Add a pop of color to your dining table by serving food items in these large bowls from ChefCity. These plastic bowls can accommodate up to 80 ounces and come in a set of 4. These BPA-free bowls are lightweight and easy to carry, and come in striking colors. They are dishwasher-friendly and can be refrigerated. So wait no further and bring home these serving bowls and amp up your dining space with these vibrant serving dishes.

Ensure your family's safety against harmful toxins by gifting yourself this set of 6 bowls from Yulia Basanti. These bowls are made from a mix of wheat straw and food-grade polypropylene, making them an eco-friendly alternative to the regular plastic ones. These sturdy and unbreakable bowls come in 3 pastel colors and are safe to be used in the dishwasher, microwave, and refrigerator, and have a holding capacity of 13 ounces.

Bored of using bowls that are made of ceramic, glass, or plastic? Bring home these exquisite wooden snack bowls from Aidea, and you will not be disappointed. This set of 4 bowls is made of 100% acacia wood and is sturdy and does not break easily. These lightweight wooden bowls are 7×2.4 inches each in size and is an excellent choice for serving salads, soups, and other snacks. These bowls should not be soaked in water for a long period as it might cause them to puff up or crack. They stay best when washed with soapy water and towel dried immediately. These bowls are great for gifting or usage at home and house parties.


You will hardly come across a bamboo snack cup that is microwave-safe. Eco Matters snack cups make it possible!. Add a splash of color to your dinner table by serving food items in these vibrant bowls that come in a set of 4 bowls of different colors. These bowls are made of sustainable resources like bamboo fibres and corn starch. They are devoid of melamine, BPA, lead, cadmium and mercury and toxins, hence are safe for kids. Each bowl has a holding capacity of 10 ounces and can be used to serve various types of food items.
Snack bowls are a multi-utility component of any tableware. They come in handy when serving snacks, salads, soups or other food items. One can find bowls in different shapes and sizes, catering to the needs of people of all age groups. Whether they are made of plastic, melamine, glass, porcelain or metal, they are sure to add an edge to any table. Use them at home every day or bring them out on special occasions like parties, get- togethers or celebrations and amp it up by adding that extra zing. We hope that our list of the 17 best snack bowls has something that's tailor-made for you.
The following two tabs change content below.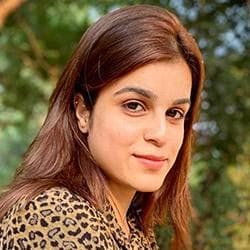 Sakshi John
Sakshi did her graduation in Journalism from the Madras Christian College, Chennai, before starting her career as a freelance writer. She is into blog writing and for MomJunction, she covers various topics, including products to buy for your kitchen, furniture, and other home requirements. Previously, she interned as a content writer in a cyber security firm. As a content writer, Sakshi...
more