Snow is beautiful and festive, but it could be a nuisance if it blocks the driveways and roads. It is especially true for those who live in cold regions with heavy snowfall. So, here's our list of the best snow blowers to help you out. When choosing a snowblower, it is necessary to consider the region and the average snowfall the area receives in a year.
With various features and capacities, you can choose a snowblower that fits your requirements. If you want to purchase a snowblower, our post includes a buying guide to help you. So, go through our list to choose the right one.
Types Of Snow Blowers
Snow blowers are available in various options based on their usage pattern:
Single-stage: The single-stage snow blower uses the metal blades or the rubber paddles to suck the snow from the ground and blow it out of the chute. They are smaller and are highly recommended for clearing driveways and sidewalks. These snow blowers have the smallest clearing depth and width.
Two-stage: They have robust augers with separate fans to discharge the snow. The two-stage snow blowers do not rely on the auger for the discharge and snow removal. They throw snow at a greater distance and have powered wheels.
Three-stage: Here, both the auger and the additional fan are used to discharge and scrape the snow. They have an additional system that breaks down the ice shards and snow clumps. Three-stage snow blowers are heavy-duty snow blowers with the largest clearing depth and width. You can also use them on uneven terrain.
11 Best Snow Blowers


Weighing 34lb, this electric snow blower uses a 15amp motor. It has a corded-electric power source that doesn't require oil, gas, or tune-ups, making it effortless to start and maintain. This single-stage snow blower measures 45x19x26in and is available in a blue/black color. The maximum length to which you can extend the cord is 100ft. It includes a clean-out tool to clear built-up snow.
Pros
Ideal for clearing mid-to-large sized walkways and driveways
Can move up to 720lb of snow per minute
Has a four-blade auger
Equipped with a 180° rotatable chute that throws snow up to 25ft
23W halogen light to clear snow at night
Cons
Has a fragile body
The engine of the snow blower might not work at times
Made from low-quality manufactured material
The WEN electric snow thrower measures 40x18x37in and comes in a beautiful black/orange color. It is manufactured to throw up to 490lb of snow per minute, has a corded electric power source, and is lightweight. The blower has a 2000 RPM auger, and the chute is round and wide-mouthed to help prevent blockage during the operation. It can effortlessly clear patios, sideways, and driveways.
Pros
Clears snow 7.8in deep and 18in wide
Six-inch wheels increase the mobility
Has a 180° rotatable chute
Has a 13.5amp motor
Will throw snow up to 20ft away
Cons
Made from low-quality plastic
Can clear only light to moderate snow
Blades are stiff and might not work
Briggs & Stratton gas snow blower measures 53x26x38in, weighs 175lb, and is available in red/black color. This two-stage snow blower has a 24-inch-wide cleaning path and 20-inch intake height. It is loaded with a powerful and sturdy 950 snow series 208cc robust engine. This cordless snow blower has an electric start, so you can use it effortlessly and has single LED headlights.
Pros
• Freehand control
• Unique friction disk drive system
• Left-side crank rotation
• Manual deflector controls
• Steel reversible skid shoes make plowing easy
Cons
Instructions may be difficult to understand
Wheels are stiff
Engine might not work after several usages
With peak power technology, this battery-powered snow blower measures 45x35x22in. It is manufactured to combine the power of two ego batteries of 56-volt each. The item weighs 43lb and is equipped with LED headlights to clear the snow quickly during the nighttime. It can throw snow up to 35ft and features a handle-mounted chute-adjustment.
Pros
Incorporates two 56V ARC lithium batteries
Helps you to redirect snow up to 180° from side to side
Has different speed controls
Equipped with a push-button start
Sturdy steel construction
Cons
Batteries may not last longer
Not suitable for deep-heavy snow
Does not come with a circuit protection
Battery-powered and cordless, this product is one of the best snow throwers. It measures 22.5×40.5×44.5in and can throw snow up to a maximum distance of 30ft. It is powered by 40V and incorporates a 4.0AH battery and a charger. The LEDs make it easier to clear the snow at nighttime. This high-quality snow blower can move up to 600lb of snow per minute.
Pros
Has a 12-inch clearing path
Quiet motor system with an ergonomic handle
Equipped with six-inch rear wheels for optimal maneuverability
Safety button and a bail wire provide safety and ease of use
Does not emit harmful fumes into the environment
Cons
Auger might not work properly
Made to throw away only the light snow
Has a poor battery backup
SuperHandy corded-electric snow thrower is ideal for residential or light commercial operations. It is capable of delivering a clear path of 10x5in. Designed specifically to throw 300lb of snow per minute, this handheld snow blower will throw snow up to 25ft. You can use it on sidewalks, driveways, steps, entryways, driveways, etc.
Pros
Quiet motor system
Adjustable ergonomic handle offers extra comfort
Outer casing is made from long-lasting polypropylene
Auger blade is dual-curved
Cons
Instructions aren't easy to understand
Battery takes a lot of time to charge
With an expandable power, this product is designed to throw snow up to 20ft. It measures 44.49×21.26×37.4in and is available in a black/orange color. This item has a high-efficiency brushless motor of a longer life span. It is equipped with dual LED headlights to throw snow even at night times.
Pros
Fully collapsible handle for easy storage
180° rotational chute
Compatible with all Worx 40V and 20V tools and products
Weighs less than 36lb and is easy to lift
Has more runtime and extra power
Cons
Might break down easily
Suitable only for light snow
Weighing 18.5lb, this large snow blower has a powerful engine. It measures 40x37x20in and throws snow up to 30ft in any direction you want. It is suitable for walkways, patios, driveways, and more. Perfect for inclement weather, this snow blower is electrically driven and does not cause pollution and noise.
Pros
Steel auger blades for a long-lasting use
Made from a cold-proof material
Has an overload protector
Equipped with a safety switch to prevent accidental start-up
180° adjustable chute
Cons
You have to connect it to an extension cord and some users might not find it convenient
Might easily clog up with snow
With a 15amp copper steel auger, this handheld snow blower guarantees quick snow clearance. It measures 40x37x20in, and ideal for inclement weather. The snow blower has a 180° adjustable chute that ensures no pollution and low noise. It is equipped with an overload protector and antifreeze durable materials, thereby extending the product's shelf life. It has a corded-electric power source and is suitable for walkways, driveways, patios, and more.
Pros
Can throw snow up to 20ft
You can change the snow throwing direction and distance to 60 and 90 degrees with its snow nozzle.
Snowblower is made from cold-proof material
Safety switch will prevent accidental startup
Steel auger with blade ensures long-lasting service
Cons
You will need an extension cord to use it
Might clog-up with the snow
The gas-powered snow blower from Ariens measures 55x27x44in and has a 16-inch-wide wheel. It has a four-way chute control and is ideal for walkways, sideways, driveways, etc. This snow blower weighs 0.01in and guarantees up to a 24-inch clearing path. It has six forward, and two reverse wheel cast iron gears and guarantees a clearing path of 24 inches.
Pros
Chute turning radius is 200 degrees
Skid shoe type
Auto-turn steering technology
Chute is made from sturdy steel
Cons
Drive belt might fall off constantly
Wheels are relatively stiff
Measuring 43x19x33in, this electric start snow blower from Hattomen is sturdy. It is available in orange and black color and has a 1600W motor to deliver powerful results. With a corded electric power source, this machine will work best for decks, patios, small driveways, walkways, etc. It is easy to assemble and is suitable for residential areas.
Pros
Offers an 18-inch clearing path and a seven-inch clearing depth
180° adjustable directional chute
Full-bail ergonomic lift handle
Equipped with a zip deflector
Lightweight
Cons
Bottom scrapper is fragile
Requires a long extension cord
How To Choose The Right Snow Blower?
Here are some features you should consider before buying a snow blower:
Power-source: From gas snow blowers to battery-powered snow throwers, there are various options. The corded-electric models come with an extension cord up to 100ft. Battery-powered electric models are also available but are not robust and lack the power to clear heavy snow.
Wheels or tracks: Most two-stage and three-stage snow blowers have engine-driven wheels. They are suitable for larger areas. Some are equipped with tracks (like those on tanks) that are highly suitable for hilly areas and steep driveways as they boost traction.
Snow blower stages: Most snow throwers suck up the snow from the ground and discharge it by using a chute. Single-stage models use a corkscrew-shaper auger, while two-stage snow blowers use an auger and an impeller. The three-stage snow blower has an accelerator that will throw the snow farthest and fastest. Single-stage models adopt the push-and-pull approach.
Speed control: Snow blowers are available with numerous speed controls. A single-stage mode uses an auger and a chute. Two-stage and three-stage models are self-propelled snow blowers that will enable you to adjust reverse and forward speeds.
Frequently Asked Questions
1. How do I store a gas snow blower between seasons?
To store a gas snow blower between seasons, you should drain the fuel tank. After this, re-run the engine until all the fuel lines and carburetor is cleared and the engine stops. Once you are done with this, don't forget to seal your engine. Finally, wrap it up and keep it in your desired location.
2. What is the difference between a snow thrower and a snow blower?
A snow thrower is a single-stage snow removal machine designed to pick the snow in one motion and throw the snow out of the chute with continuous movement. Snow blower refers to a robust, two-stage snow removal machine. The auger will scoop the snow, and the impeller blows the snow out of the chute.
The above list will surely help you pick the right product. Make sure you are investing in a snow blower that ticks all the boxes in your checklist. Pick a product that allows you to clear the pathways in less time.
Recommended Articles:
The following two tabs change content below.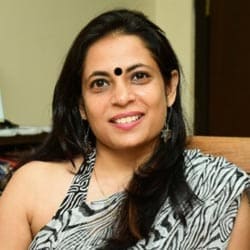 Priti Bose
Priti Bose is a poet, songwriter and blog writer. She did her masters in English, Public Relations and Advertising. Her creative skills and hunger for details make her do in-depth research on the topics she covers. For MomJunction, she writes on product analysis and reviews, especially for kids' products, toys and gifts. Before her association with MomJunction, Priti worked in the...
more