Sitting on an uncomfortable toilet seat and facing a tingling sensation in the legs can be irritating. To help you with this, you will need the best soft toilet seats to keep you calm and stress-free. These seats are cushioned and comfortable, providing you with relaxation and warmth. However, such seats may be new for you, and deciding one can be daunting. Here, we have compiled a list of seat covers that you can consider before buying.
11 Best Soft Toilet Seats

Made from durable, robust polypropylene plastic, this toilet seat has a high gloss finish that will not peel or crack. Its high-density foam ensures maximum comfort. The double-slotted hinge helps you sit in an upright position. This toilet seat is manufactured with a modern design and innovative technology.
Pros
Easy to install
Comfortable and soft padding
Fits well into different toilets
Corrosion-free hardware
Cons
Cannot fit over a riser
May not be durable
Cushioned, soft and ergonomic, this vinyl toilet seat is made from a robust high-impact plastic honeycomb core. Its non-corrosive hinges are capable of fitting it to the elongated bowl. Make sure not to clean them with abrasive brushes and cleaners.
Pros
Easy to install
Robust construction
Comfortable and soft
Easy to clean and sanitize
Cons
Base of the seat below the padding is thin
Extremely lightweight
Plastic bolts are fragile
Manufactured from a plush, thick foam core and wrapped in soft, heavy-duty vinyl, this toilet seat ensures utmost comfort. The solid and sturdy hinges help prevent the seat from shifting or wiggling, irrespective of the person's weight. It is easy to clean and sanitize.
Pros
Looks great
Easy to install
Comfortable to use
Designed to fit most elongated toilets
Cons
May not be durable
Might make cracking noises
The Dreambaby potty seat is a great option to potty train your toddler. It is manufactured from hard plastic and has soft cushioning to encourage your little ones to transition from diapers to this seat.
Pros
Can fit any standard toilet seat
Seat stays intact
Easy to wash
Portable
Cons
Cushions may compress excessively
Inner plastic rims might be hard for a child
The toilet seat and the lid close slowly and quietly without making a noise. Eco-friendly and durable, it is made of qualitative polypropylene plastic that will not crack or peel. This toilet seat comes with two accessories, metal screws for the top mount and plastic screws for the bottom mount.
Pros
Two mounting modes
Fits most standard elongated toilets
Ergonomic design
Rubber pads safeguard the hinge
Cons
Non-adjustable seat
Might not be durable enough
Suitable for standard elongated toilet seats, this toilet seat is manufactured from durable and safe material. It is made from virgin polypropylene plastic that is environmentally friendly too. Its ergonomic design comes with a quiet-close feature, eliminating the slamming noise and preventing pinching fingers.
Pros
Grip-tight bumpers
Easy to clean
Easy installation and maintenance
Resistant to chemical damage and stains
Cons
May slide around a bit
Lid might be flimsy
Covered in vinyl, the toilet seat offers softness and warmth. The seat features foam cushioning for extra comfort and can fit all the standard-size fixtures. Screws are made of nylon, offering extra strength. The seat is easy to clean with mild soap and water.
Pros
Comfortable, soft, and warm
Easy to install and fit
Includes the required installation equipment
Padded toilet seat and lid
Durable
Cons
Might not support a heavy person
Might need frequent adjustments
The Ginsey toilet seat offers a relaxing and pleasant bathroom experience with its comfortable padding. It is a blend of superior warmth and high-quality craftsmanship. Its attractive design is perfect for accenting dark colors and offsetting light colors. This toilet seat can fit all of the standard-sized fixtures.
Pros
Includes screws for attachment
Padded lid and seat
Hard material with cushioning
Easy to clean
Cons
Might not be durable
Seat is flimsier
Manufactured from long-lasting, durable material, this toilet seat is easy to assemble and disassemble. It has a comfortable, cushioned seat with a wood core that provides robustness and flexibility. The toilet seat is made from earth-friendly materials.
Pros
Durable
Long-lasting comfort
Easy to clean and adjust
Fits all round toilets
Cons
Hinges might snap
Color may fade
The Fox Valley toilet seat has a cushioning effect, allowing you to sit comfortably. You can secure it with straps to a standard-sized seat. The vinyl over foam seat is easy to clean.
Pros
Extra height makes sitting and rising easier
Durable foam
Includes straps for security
Cons
The quiet-close seat closes slowly and quietly without slamming. It has grip-tight bumpers that add stability and prevent consistent shifting. The quick-release hinges of the seat allow it to unlatch quickly for easy cleaning and convenient removing.
Pros
Subtle style and design
Fits standard toilets
Quick-attach hardware for fast and secure installation
Holds the seat firmly
Cons
May not be comfortable
Seat might be narrow
May not be durable
How To Choose The Right Padded Toilet?
Here are some factors to keep in mind while buying a soft toilet seat.
Size of the toilet bowl: Seats are designed to fit an elongated bowl (18.5 inches) or a rounded bowl (16.5 inches). Before buying a seat, check if the product matches your toilet's shape and circumference.
Durability: The cushioned seat is fixed to a wooden or a plastic frame. It is essential to understand whether this underlayer is sturdy and durable not to split or crack.
Padding: Prefer a foam with high-density to support the body weight. The low-quality cushioning may flatten sooner.
Sturdiness of the hinges: High-quality hinges may resist pressurized movements. Also, they are rust-resistant and last longer.
If you have evaluated the pros and cons and have marked the factors required in a toilet seat, buying becomes easier. Choose from the options mentioned above for additional comfort and relaxation.
Recommended Articles: 
The following two tabs change content below.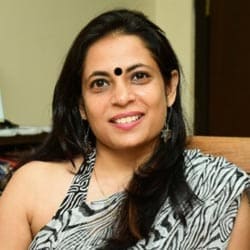 Priti Bose
Priti Bose is a poet, songwriter and blog writer. She did her masters in English, Public Relations and Advertising. Her creative skills and hunger for details make her do in-depth research on the topics she covers. For MomJunction, she writes on product analysis and reviews, especially for kids' products, toys and gifts. Before her association with MomJunction, Priti worked in the...
more