If you plan to head out into the woods to set up camp for a couple of nights, you would want to make sure that you're as prepared as possible. In addition to the rest of the gear, you'll need to carry the best solar charger for camping to revive all your electronic devices in almost no time.
Solar chargers are durable, highly portable, and eco-friendly, so they won't lose their charm for as long as there's the sun. Here's a list of the top solar chargers for your next outdoor adventure. Keep scrolling and choose one.
Top Products From Our List
11 Best Solar Chargers For Camping In 2021
The Blavor Solar Charger for camping has a 10,000mAh battery capacity. The portable solar charger is made of IPX4 waterproof ABS material and comes with a compass kit, dual flashlight, and a wireless charging port. Compatible with Qi-enabled devices, it can be used to charge iPhones and Android devices. It is ideal for camping, trekking, and can be hung to your backpacks for efficient solar energy capture. 
Pros
Type C port for multiple device compatibility
Rugged build suitable for outdoor purposes
Can also be charged with an adapter
Lightweight and compact design
Can charge two devices simultaneously via two USB ports
Requires six hours to charge while using a 5V/2A adapter
Premium ABS material makes it durable
Cons
Some users report ineffective solar charging function
Goer Tek Solar Power Charger makes an uninterrupted power source to charge your electronic devices. With its built-in battery capacity of 25,000mAh and highly efficient solar panels, you can simultaneously charge three devices via its three USB ports. The powerful 36 LED lights offer three lighting modes, making it useful as an emergency flashlight.  It has a lithium polymer battery and comes with a carabiner and a USB cable.
 Pros
Can be charged with an adapter and solar panel
ABS eco-friendly material makes it durable
IPX6 waterproof finish protects the charger
Compatible with both iPhones and Android phones
Cons:
Requires more than 13 hours to charge the battery fully
With three USB charging ports and smart charging technology, this portable solar charger powers your electronic devices at the optimal charging speed. This built-in charge distribution mechanism prevents overcharging, overheating, and short circuits. The compact, lightweight, and foldable charger has four solar panels to absorb direct sunlight from all sides for a high solar conversion rate. It has a special PET polymer surface and comes with a 24-month worry-free warranty. 
Pros
Can charge multiple devices at once
Has three USB ports
Has a rain protection surface
Charging ports covered with a cloth flap and rubber to protect the device from dust and water
Compatible with Android and DSLR devices
Buckles to attach it to the backpack or tent 
Cons
Does not include a built-in battery
Enjoy an average of eight to ten charges per phone and nine days of usage per charge with this Hiluckey Outdoor Portable Power Bank. Its high-capacity built-in battery of 25,000mAh is an efficient power source to charge all your electronic devices during an outdoor camp. The auto-detection mechanism splits the charging power equally amongst all your devices. The portable solar charger also works as an LED flashlight during an emergency. 
Pros
Highly efficient, light-absorbing foldable solar panels
Dual USB ports to charge two devices at once
Water-, shock- and dust-proof construction
Three lighting modes for night usage and emergencies 
Cons
This highly efficient solar power charger by Nekteck uses SunPower Maxeon technology. It has three mono-crystalline solar panel cells to reach around 21-24% energy conversion rate. The built-in smart chip detects electronic devices automatically and can supply power to two phones simultaneously without overheating. It is compatible with iPhones, Android phones, cameras, and USB devices.
Pros
Compact, foldable, and lightweight design
Attachment hook to hang it to your backpack
PET polymer cover guarantees IPX4 waterproof protection
Canvas surface and precision stitching can withstand rugged handling 
Cons
Does not include a built-in battery
The emergency advanced wireless portable charger by Fkant supports all Qi-enabled cell phones. With its 25,000mAh built-in battery capacity, it can charge three devices simultaneously. The power bank can last up to 18 hours in high light and 36 hours in soft light mode.  This compact portable solar charger for camping fits easily into your backpack and can also serve as an emergency torch with its two 3W flashlights.
Pros
Four LED indicator on the side shows the power status
Sturdy and durable design
Can be fully charged using USB Type-C or micro USB ports
ABS PC material finish protects from water, dust, or crashes
Aluminum alloy design solves heat dissipation problem 
Cons
Wireless charging mechanism may not be effective sometimes
Built from leather, this AddAcc portable solar power bank is a great battery backup for traveling. The Qi wireless charging and the two USB ports can be used to charge three electronic devices simultaneously. Its lithium-polymer battery has a large capacity of 25,000mAh and can be used to charge multiple devices at once. 
Pros
One built-in and four detachable solar panels for a solar conversion rate up to 17%
Can be charged with an adapter and solar panel
Built-in LED with three flashlight functions
IPX5 waterproof finish protects from water, dust, and crashes 
Cons
Might have low power retention
Made from ABS, PC, and silicone blend, F. Dorla's portable solar power bank is rain-, dirt-, and shockproof. It is compatible with Android phones, iPhones, tablets, and other USB devices. The built-in intelligent security protection prevents over-load, over-current, and short circuits. With two modes of charging and a 20,000mAh battery capacity, this portable charger is safe and reliable for outdoor purposes. 
Pros
Compass and two bright LED flashlights for emergencies
Dual USB charges two devices at the same time
Five pilot indicators show the status of the battery
Flashlight provides 55 to 65 hours of working time 
Cons
Solar charging may take more time
Charge may not last long
The Grde Qi portable charger has an automatic adjustment mechanism to control the output of the current supplied to the electronic devices. Its built-in 28,000mAh battery can charge four devices simultaneously with three USB ports and a wireless charging option. With its ABS material and IPX4 waterproof finish, this portable solar charger can be used during rains and wet conditions. 
Pros
28 built-in LED lights with a power indicator for emergencies
Stylish and convenient
Can be charged by the sun or a USB cable
Three modes for lighting 
Cons
With a 25% conversion rate, this Ryno Tuff Portable Solar Charger is compatible with iPhone, Android, and other USB electronic devices. The small, foldable, and lightweight design saves space and fits nicely into your backpacks. Its unique charging algorithm distributes the power efficiently to two devices at the same time. 
Pros
Provides up to 21 Watts of power with three solar panels
Waterproof PVC and canvas material make it durable
Comes with a lifetime warranty
Corrosion-resistant finish
Comes with a pouch to protect the device while charging 
Cons
Does not include a built-in battery
The Verano 24,000mAh portable solar charger ideally charges most of the smartphones and tablets. Its detachable and foldable solar panels are highly efficient at charging the built-in rechargeable battery, which can also be charged using a USB cable. This solar power bank lets you charge two devices simultaneously with a USB cable. 
Pros
Compass carabiner for hanging to backpacks
Dust-proof, shockproof, and water-resistant
Built-in LED flashlight with SOS mode for emergencies
Limited 30 days return or refund policy
Comes with three years warranty 
Cons
Solar panels may not be durable
Not suitable for iPad Pro
Tips For Using A Solar Charger
You can follow these tips while using a solar charger.
Charge the device fully before leaving home
Do not use up the battery of a device at once
Place it away from extreme temperatures
Remember that you may not receive optimal sunlight every time to charge your device
How To Choose The Best Solar Charger For Camping? 
Here are some features to keep in mind for buying the best solar charger.
Solar panel: There are three solar panel options available: chargers with panels only, panels with an integrated battery, and panels with a detachable battery. Those without batteries are lightweight and ideal for areas receiving high sunlight. There are also foldable panels suitable for trekking and hiking.
Output capacity: The power output is measured in Watts. The higher the output, the more sunlight they convert into electricity, and the faster is the charging speed.
Surface area: Larger panels collect more sunlight but are heavy. On the other hand, smaller panels are lightweight, compact, and have a low conversion rate.
Size and weight: Consider lightweight and compact chargers. They are easy to carry and store when not in use.
Storage type: Most compact solar charges do not have built-in batteries and cannot be used for emergency purposes. If the usage of electronic devices is more, opt for charges with built-n power banks.
Durability: Waterproof and shockproof features increase the charger's durability, as they can withstand the harsh external environment during camping.
Other features: Few manufacturers provide LED lights, compass, carabiners, which could be useful during camping.
Frequently Asked Questions
1. When do I use solar chargers?
Solar chargers are needed when there is no power supply source, and you need to recharge your electronic devices. Small devices are suitable for emergencies as they cannot hold power for a longer duration. Larger devices are ideal for camping, as they have built-in power banks and can help you in remote locations.
2. How long do the smaller chargers take to charge up fully?
A smaller charger takes around two hours to charge half the battery. After reaching 50%, most batteries slow down and take longer to charge, for about six hours.
3. Do solar chargers need direct sunlight?
Solar panels can work in the shade, but the time taken to recharge them may take time, and the power production is also substantially less in the shade.
4. Do solar chargers work on cloudy days?
As long as they can receive the energy from the sun, solar chargers will work. They may only provide around 15% to 20% of the power.
5. What type of battery does a solar charger use?
A portable solar charger uses lithium polymer batteries to store the trapped solar power. The capacity of the battery may range from 4,000mAh to 25,000mAh. The higher the capacity, the higher is the charge efficiency.
With the increased use of electronic devices, power banks have become a necessity. A portable solar charger could be a savior, especially in remote areas where you cannot access electricity. We hope our list of the best solar chargers for camping will help you find the right device to suit your camping needs.
Recommended Articles: 
The following two tabs change content below.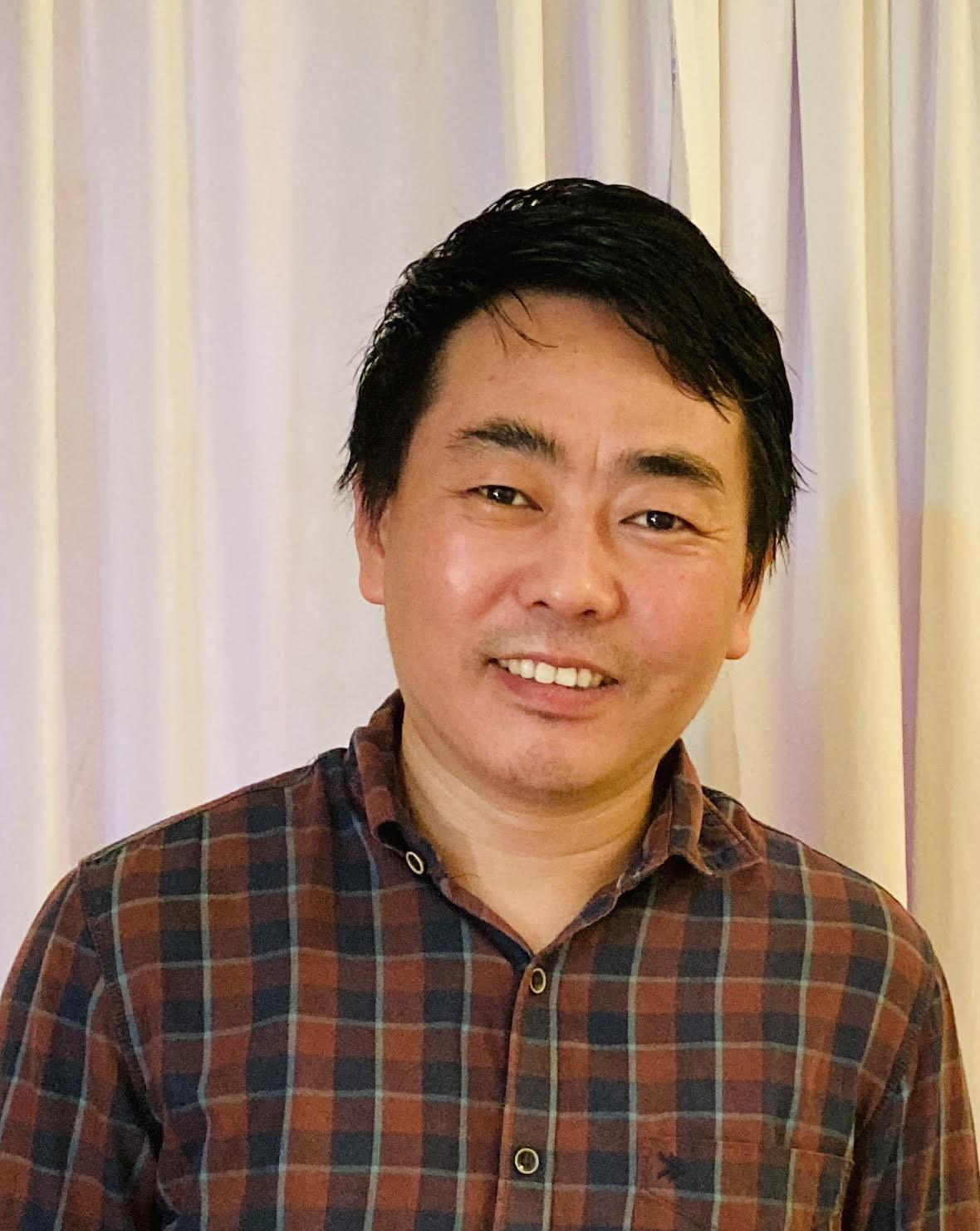 Wedetso Chirhah
Wedetso Chirhah holds a masters degree in English Literature. He had written content for more than 15 B2B websites and edited school books before joining MomJunction as an editor. Wedetso ensures the articles meet the highest editorial standards. He enjoys making content understandable and relatable to readers, and he is a big fan of the versatile em dash. He also...
more