Soy formulas can help treat gas, fussiness, and dairy-related allergies in babies. According to the American Academy of Pediatrics, if your child is lactose intolerant, has a genuine milk allergy or digestive problem, or is raised in a vegan or vegetarian household, you should choose soy formulas over cow's milk-based formulas (1). Here is a list of the best soy formulas for babies that are safe and healthy.
Top Products From Our List
7 Best Soy Formulas For Babies
Enfamil infant formula contains plant-sourced protein with no artificial flavors. It is a dairy-free formula for newborns with lactose intolerance and families with unique dietary requirements. This formula helps alleviate fussiness and gas caused by milk-based formulas. It has DHA accounting for 0.32 percent of total fatty acids.
Features
Includes vitamins A, C, and E
No artificial sweeteners
Suits sensitive tummies
No artificial colors

The soy formula helps reduce fussiness and gas caused by milk protein intolerance. It contains expert-recommended DHA and does not have any genetically modified components. The formula is enriched with iron and other minerals that promote the child's overall development, including brain and eye development.
Features
Easy to digest
Suits children aged from 9-24 months
Lactose-free
Available in two sizes

Suitable for the baby's first twelve months, Earth's Best soy-based formula is easy to digest and nutritionally adequate. It includes high-quality carbohydrates, proteins, minerals, vitamins, and vital fatty acids (DHA & ARA) for eye and brain development. There are no artificial colors, preservatives, or pesticides in this formula.
Features
Artificial flavors-free
Non-GMO
Kosher
Lactose-free

Similac's infant formula is nutritionally balanced, lactose-free, and soy-based. It contains an exclusive combination of DHA, lutein, and vitamin E, vital nutrients in breast milk to support a baby's vision and brain development. It is easy to digest, and the soy's gentleness can soothe a baby's delicate tummy.
Features
No palm olein oil
Reduces fussiness and gas
Rich in iron
No palm oil

The lactose-free, dairy-free, soy-based formula can be used instead of milk-based baby formula. They come in ready-to-feed bottles, making them convenient for busy moms or late-night feedings. This formula helps relieve fussiness, gas, colic, and other symptoms associated with milk-based formulas. It is eligible to be purchased with Supplemental Nutrition Assistance Program benefits.
Features
Enriched with iron
Aids brain development
Nipple ready
Provides immunity support

Gerber soy formula provides soothing nutrition to babies, reducing fussiness and gas caused by milk-protein intolerance. This lactose-free formula is created for newborns who require non-dairy milk alternatives. It contains brain development nutrients like DHA and comes in a pack of 16 ready-to-use bottles.
Features
Rich in iron
Non-GMO
Easy to digest
Suitable for children up to12 months

The infant formula is lactose-free for babies aged up to 12 months. It has over 25 vitamins and minerals, including vitamin E, lutein, and DHA, an omega-three fatty acid, and 100 percent soy protein to support a baby's growth and development and reduce gas and fussiness.
Features
Contains prebiotics
Rich in iron
Gluten-free
Enhances immunity

The information given in this section has been taken from manufacturers' sources. MomJunction is not responsible for any of the claims made here. We recommend readers' discretion.
How To Choose The Right Baby Soy Formulas?
Here are a few essential factors to keep in mind while choosing a baby soy formula.
Organic: Choose organic formulas without genetically engineered components, pesticides, and growth hormones.
Ingredient: Check through the ingredient list to make sure it is easily digestible and a good alternative to dairy products for babies prone to allergies.
Type: You can choose powder formulas or ready-to-feed bottles depending on your needs.
Development: Ensure the formula has expert-recommended DHA and other nutrients to promote your child's eye and brain growth.
Frequently Asked Questions
1. Do soy formulas taste different from milk-based formulas?
Yes, soy formula does taste different as its flavor is determined by the base, minerals, vitamins, and sweetener utilized.
2. Will soy formula cause constipation in my baby?
Some soy and cow's milk-based formulas generate firmer bowel movements. However, formulas with partially or completely hydrolyzed milk proteins (often known as "hypoallergenic" formulas), which may be suggested for infants with a cow's milk allergy or sensitivity, may cause loose bowel movements.
3. Can I use soy formula for a preemie?
Pediatricians do not recommend soy formulas for preemies generally, as soy formula might cause reduced bone mineralization in them.
Cow's milk-based formulas, while not hazardous to newborns, are more difficult to digest. It is harder to absorb for children with intestinal issues. Soy-based is much healthier and has gas-relieving properties. We hope our list of the best soy formulas for babies can help you choose the right one.

References:
MomJunction's articles are written after analyzing the research works of expert authors and institutions. Our references consist of resources established by authorities in their respective fields. You can learn more about the authenticity of the information we present in our
editorial policy
.
Recommended Articles:
The following two tabs change content below.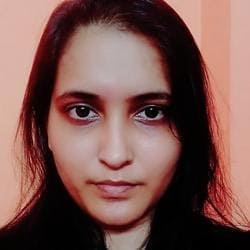 Sristi Suman
Sristi Suman is a freelance content writing covering various segments and specialties. Driven by her love for writing, she expanded her arena to industries, including travel, automobile, FMCG, and infrastructure. She has been associated with MomJunction for more than two years and covers the products in the sports, adventure, travel, and health sections. Sristi continues to tread industry verticals and...
more