Vacuum storage bags can compress pillows, so they take up less space in the closet or fit as much clothing as possible in your suitcase while you're preparing for a vacation. Because storage space is limited in most households, it makes sense to save space. We hope this list of the best space saver bags help you select a suitable storage bag for your needs.
Top Products From Our List
11 Best Space Saver Bags
Hibag premium vacuum storage bags are ideal for saving up to 80% space while storing seasonal clothes or beddings. They are made from extra thick material, an airtight zipper, and a specifically designed valve that enables the bags to stay out of the air for four to six months. The storage space saver comes with stay-on clips instead of a standard clip and a free hand pump. The yellow and blue stripes allow easy locking, and the material ensures the long-term usage of these bags.

BoxLegend space saver bags are available in eight jumbo size packs. The bags are made from PA and PE, which help keep the air out and tear on squeezing. Their double-zip seals and triple-seal turbo valves are designed to suck all the air from the bag, giving an extra 80% storage capacity. The bags feature a hand pump, vacuum cleaner, or electric air pump. These bags are ideal for traveling and for storing things in the house.

The vacuum storage bags by Storage Master allow storing seasonal clothing, pillows, comforters, blankets, and more. They help create up to 80% room for extra storage space. These compression storage bags are highly durable and reusable because of their flexible and thick plastic film with a unique embossing method. They have an ingenious double-zip seal and a triple-seal valve that sucks out every last drop of air. The small hand pump makes them travel-friendly, and they are compatible with any standard vacuum cleaner.

Ziploc bags are reusable, waterproof, airtight, and are ideal for storing bedding and clothes. The volume of the packaging can be reduced by 75% with the use of these bags. Vacuum sealing helps protect against mildew, moisture, insects, and other environmental hazards and helps reduce oxidization. The bags come with easy-to-slide double-zip sealers and one-way vacuum valves.

Xutai bags are available as three small, three medium, and three large vacuum storage bags. They feature moisture-proof and air-proof properties because of their unique double-zip seal and triple seal valve design, which squeezes out the air. The portable pump included with the bags helps compress the space. The material used in the storage bags is durable, thick, and lasts longer.

Meiqihome jumbo storage bags are of premium range and can be used for storing anything, from comforters to towels. You can save about 80% space by using these heavy-duty storage bags. The triple seal turbo valve and the innovative double-zip seal are designed to suction every ounce of air out of the bag. The product comes with a hand pump, and you can also use a vacuum cleaner for quicker results.

Taili two-in-one unique valve makes it three times easy to vacuum and store things. The colors of the zippers change from black and white to grey when you seal them, indicating whether the bags are correctly packed or not. The clips stay on, and no caps are needed to seal this bag. The bottom is broad and can be filled and vacuumed to a box-type shape. These bags are airtight, waterproof, and protect the stored items from dust or moisture.

VacPack storage bags create more than 70% additional space. The bag features a double zip seal and a one-of-a-kind turbo valve that isolates garments from the air and maintains a vacuum for up to a year. They are made of 0.09mm thick material that makes the bags strong and durable. You can use these bags for storing bedding and clothes. The pack contains five bags of roll-up medium, roll-up small, small, medium, large, and jumbo.

Toorlen storage bags are made from PA and PE, sealed and waterproof plastic that protects the garments from dust and odors. The double-zip seal ensures zero leakage. These bags save up to 80% space and are reusable. They have a built-in suction valve that provides airtight compression. The ten-pack contains three medium, three large and four small bags.

Kingdom Home offers a set of two storage bag totes and three cube vacuum bags. The storage bag totes are made of strong material, with carrying handles, a clear window, and a portable design to take them anywhere easily. They are huge space-savers due to their cube or box-shaped built. The bags are ideal for storing soft items, including bedding, winter clothes, or plush toys.

Hometall space-saver vacuum storage bags have a broadened bottom for convenient storing of garments in a cube form after vacuuming. The color change for the zip helps identify if the bags are entirely sealed or not, and the presence of press-type valves makes it more convenient for locking. They can be suppressed using the hand pump or the vacuum cleaner. The transparent front part of the bags helps know what is stored in them.

How To Choose The Right Space Saver Vacuum Bags?
Here are a few tips for choosing the right space saver bag to keep your things secure s.
1. Size: For off-season storage, choose extra big or jumbo bags to hold pillows, cushions, thick linens, and puffy winter jackets and coats. For smaller fabrics, medium and small bags would do.
2. Material: Thick bags are easy to craze, and bags on the thinner side tend to scratch and get damaged easily. Therefore, choose the ideal material that stores for longer periods without damage.
3. Use duration: Some space-saving bags are designed for temporary storage when traveling or relocating. Others are intended to be stored for six to twelve months. Long-term storage containers are more robust, and they feature liners or inserts to help prevent mold and mildew.
4. Air removal method: Space saver bags require you to evacuate the air either with a vacuum cleaner's suction hose or a hand pump. You can also buy space-saving bags that eliminate air by compressing them.
Frequently Asked Questions
1. Can I put garments made from natural fibers in a space saver bag?
Items made of natural fibers, such as wool and fur, should not be stored in vacuum bags for an extended period. Fibers require air to maintain their original form. While storing them in compressed bags for a few months isn't terrible, storing them for more than six months can cause damage. You should air such textiles once in a while.
2. Can I repair a damaged space saver bag?
If the space saver bag has air leaking out of it, you can fix it. HH-66 cement is commonly used to repair a leak at the vacuum stem or the edges of a space saver bag. If you detect a leak when pressing a project panel, you can cover the hole with transparent packaging tape or a piece of vinyl.
The vacuum storage bags condense clothing, pillows, linens, and more to a quarter of their original size, whether you need to maximize room in your house, baggage, or moving boxes. These airtight bags can also protect your belongings from moisture, smell, dust, insects, and more. We hope our article assisted you in selecting the best space saver bags.
Recommended Articles:
The following two tabs change content below.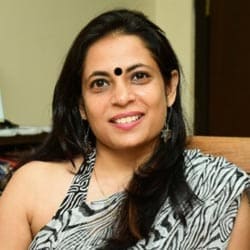 Priti Bose
Priti Bose is a poet, songwriter and blog writer. She did her masters in English, Public Relations and Advertising. Her creative skills and hunger for details make her do in-depth research on the topics she covers. For MomJunction, she writes on product analysis and reviews, especially for kids' products, toys and gifts. Before her association with MomJunction, Priti worked in the...
more