No amount of online games can replace the joy of playing board games. Board games are a great way to spend some fun time with your friends and family. Moreover, if a game is based on your favorite series, it adds excitement and thrill.
Star Trek is one of the most loved sci-fi series of all time. If you are a fan of the Star Trek series, here are some of the best Star Trek board games that will challenge your love and knowledge for this fictional world and characters.
Top Products From Our List
5 Best Star Trek Board Games
The family card game can be played and enjoyed by children and adults. Amongst other cards, this game comprises a rule card that you can change for every game. So, every game you play shall be different from your last game. Its playing duration is around 10 to 40 minutes, and two to six players can play simultaneously, making it suitable for a relaxed evening.
Pros
Not complicated
Easy storage
Expansion pack available
Detailed instructions
Cons
The galaxy is in your hands as you get to shape it the way you want through this exciting game. It contains three of the most popular races: Federation, Romulan, and Klingon Empire. The game requires a minimum of three players and is suitable for players aged 14 and above. It is an interesting game for players who would love to explore the Star Trek universe.
Pros
Allows players to expand their empires
Game lasts for an hour per player
Interactive command control
Good quality cardboard cutouts and system discs
Cons
Game mechanics may have issues
The game involves the U.S.S Enterprise ship model. Select the character you want to play and work with the crew members to save your ship from alien invasion. At any point in time, one hull of the ship needs to be safe. Destruction of all six sections means you have lost the game. This game is suitable for players aged 13 and above.
Pros
Cooperative board game
Allows six players to play together
Includes an instruction manual
Can be played solo
Cons
For those who are new to the gaming side of Star Trek, you can start with this starter set. It is a three-part adventure that revolves around the final frontier of the Galaxy. It is most suitable for gamers who are new to the Star Trek series or have limited knowledge. Children aged 14 years and above can play this game.
Pros
Good-quality gaming tokens and accessories
Simple to understand
Interesting storyline
Detailed instructions
Cons
Specially designed for ardent Star Trek lovers, this game involves hours' worth of trivia about the popular television series. It tests your knowledge of the show. The aim of the game is to seek out new life and civilization. It requires a minimum of two and a maximum of four players. It is suitable for players aged 12 years and above.
Pros
Classic collector edition
Challenging
Long playing time
Contains colorful cards and accessories
Cons
Assembly might be elaborate
How to choose the right Star Trek board games?
If you are confused about which Star Trek board game to choose for yourself, here are some factors to consider before making your final decision.
Type: There are different types of board games. Some contain placards with character details, some with rolling dice, and so on. Based on your preference, look for a game you would prefer playing.
Players: When you choose a board game, remember to check the minimum and the maximum number of players that can play the game at a given time. If you want a game that your entire family can play, look for multiple-player games with your preferred number of players.
Age: Every brand mentions the suitable age limit for a game. If you have children at home, look for games that children and adults can play.
Duration: Some games can be wrapped up in ten minutes, while others go on for hours. If you want to spend the weekend indulging in some fun games with your family, pick a board game that lasts longer. For lazy evenings at home, opt for quick games.
Playing Star Trek board games can lighten the mood in your house and allow you to refresh your memory of the popular series. Some games allow you to play as characters from the show and experience their decision-making dilemma. Choose the best Star Trek board games for your family, and remember to brush up your knowledge of the sci-fi series before challenging them to a game.
Recommended Articles:
The following two tabs change content below.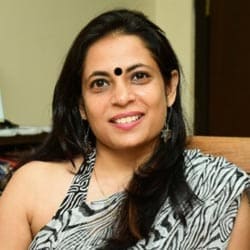 Priti Bose
Priti Bose is a poet, songwriter and blog writer. She did her masters in English, Public Relations and Advertising. Her creative skills and hunger for details make her do in-depth research on the topics she covers. For MomJunction, she writes on product analysis and reviews, especially for kids' products, toys and gifts. Before her association with MomJunction, Priti worked in the...
more