Few acts on the dining table are as satisfying as cutting a clean slice of medium-rare tenderloin with zero effort. For that, though, you need the best steak knives that are efficient and easy to use. Of course, there are several types of knives in the market that can get the job done, but if you're looking for quality and performance, our handpicked collection can help you out.
A good steak knife doesn't just make slicing and cooking a breeze but also looks magnificent on the dinner table. You can even present the set as a gift to your relatives or friends and make their rib-eating experience a delight every single time.
Nothing ruins a steak dinner like an ineffectual and blunt knife, so make sure you pick the sharpest tool in the shed that's also safe to operate. Read on as we review some of the most popular steak knives available online. But before we do so, let's learn about the types of steak knives and when to use them.
Types Of Steak Knives
From serrated steak knives to Wusthof steak knife sets to the French knives, which ones should you buy? Choosing a steak knife that will suit you best depends on several parameters. Let's take a look at some of the most significant factors.
Types Of Edges
Every blade is built differently; let's look at their types.
Plain: Plain edged steak knives are rising in popularity. Also recognized as 'straight-edged' knives, they tend to be razor-sharp at first; however they become blunt with everyday use, but are easy to sharpen. Hence, if you go for a steak knife with a straight edge blade, ensure that you have a knife sharpener handy so that they last long.
Serrated: Serrated edges have little teeth, resembling a saw. It remains sharp for long, usually for several years. Unlike the regular steak knives, the grooves in these don't hit your dinner plates often and hence remain sharp and almost maintenance-free. If you do intend to sharpen them, you will need a special sharpener.
Micro-serrated: If you are not looking to make a big investment in buying a steak knife, this works well. It has a reasonably sharp blade and falls on the lower side of the price range.
Blade Material
Stainless steel is usually the blade of choice, but several modifications are made to it to increase its efficiency. The expensive ones are made from good-quality stainless steel that offers greater durability, strength, and resistance to corrosion. Stainless steel with higher carbon content is a popular choice among many. If you are looking for something that cuts steak smooth with low resistance, then the hollow grind blade is your match.
Types Of Handles
From the Japanese style and contemporary ones to the classic wooden ones, steak knives come in a variety of handles.
Traditional: Made from wood or plastic, they do not split and rest easy in your hands and prevent accidental cuts.
Japanese and contemporary style: While these are made of wood or plastic, they aren't as stylish as the traditional ones. They are narrower and rely on good balancing for safety.
Now that you are aware of how to judge the good from the crowd, let's slice through the chase, shall we? Here's a look at the 11 best steak knives.

Top Products From Our List
The 11 Best Steak Knives In 2021
This Chicago Cutlery Fusion 6-Piece Steak Knife Set has everything you need for meat prep and can tackle almost everything. It comprises all the tools needed for cutting, slicing, and chopping. You won't have to worry about a dull blade with this set. Although the blades aren't serrated, they cut through the meat quite easily. It works great as a bread knife too. These knives are built of high-carbon stainless steel and black poly handles. Each knife in the set serves a different purpose, from chopping through bell pepper to skinning a carrot to slicing through delicious baby back ribs, this ensemble is well put together and one of the best buys in the market.
Pros
Sleek design
Sharp edges
Firm grip
Good selection of knives
Cons
May need to be hand-washed and dried immediately to retain sharpness
This Bellemain Premium 4-Piece Steak Knife Set feels as good to use as it looks on your table. These ergonomic styled steak knives are bound to be few of the fanciest looking things on your dinner table. These stunning sleek beauties cut meat beautifully each time with lesser effort than the traditional steak knives. The precision edges and the 5-inch, professionally-crafted blades manufactured specifically to build these steak knives allow for an enjoyable experience. Meanwhile, the hollow ground blade reduces food from sticking by 95%.
Pros
Dishwasher-safe
Surgical grade blade
Full tang knife offers durability
Ice-tempered steel for smoother cutting
Cons
This range of high-quality steak knives arranged on your dinner table will make for an elegant family meal setting. Supreme performance meets classic good looks with this Amazon Basics Premium 8-Piece Steak Knife Set. Be it crackling steaks fresh off the grill or baked pork chops; this 8-piece knife set is efficiently equipped to slice through the meat for that perfect bite. These ergonomically designed steak knives come with full bolsters so that your fingers maintain a safe distance from the blade.
Pros
Stain-resistant steel knives
Triple-riveted handles offer durability
Full tang allows for a good balance in the hand
Micro-serrated edges won't need sharpening
Cons
May need to be hand-washed and dried immediately
The steak knives in this set have a micro-serrated edge, making them extremely sharp to smoothly cut through anything from steaks to lamb chops to pizza slices and fruits. It makes for a great table knife ensemble too. If you are looking for a sleek dinner table assembly while hosting friends and family for a party, you may want to consider buying this set. Armed with a one-piece full tang blade and double-riveted handle, these knives ensure a good grip and are likely to last long. It makes for a great gift for your loved ones as it comes with an elegant gift box.
Pros
Resistant to corrosion
Oxidation-resistant
German high carbon steel
Superior quality Pakkawood handle
Cons
May not be dishwasher-safe
If you are a professional chef or just starting out your culinary journey, you'll be in good company with this Dalstrong steak knife set. The unique handle geometry to the ruthlessly sharp blade edge and the excellent engineering that offers optimal maneuverability, this steak knife set has got it all. The fiber-resin military-grade G10 handle is impervious to heat, cold, and moisture. Designed to look powerful and sleek, this heavy duty set of steak knives is designed to provide a menacing performance, cutting through those mean pork chops as if it were a smooth block of butter.
Pros
Non-stick
Exceptional rock-solid grip
Corrosion-resistant
High-carbon German steel blade
Cons
May have a chemical smell when unwrapped
This will be one indispensable set of knives that you will repeatedly use, once you bring it home. The knives are of ideal length for many tasks, making it a go-to both in the kitchen and on the dinner table and can also be used as a utility knife or a kitchen knife. For meat lovers who prefer a straight edge over the serrated one, these knives will be the perfect cutting tools to enjoy juicy steaks and succulent chicken. With a classic design and minimal need for maintenance, these Rada Cutlery Utility Steak Knives is a great addition to your cutlery cabinet.
Pros
Beautifully packaged
Lifetime guarantee
Hand-sharpened razor edge
High-quality stainless steel blade
Cons
May need to be hand-washed to last long
This Wusthof 8-Piece Stainless Steel Steak Knife Set is a combination of sleek look and superb precision slicing. Whether you are buying it as a gift or for yourself, you will certainly impress everyone with this one. These steak knives are made of 18/10 grade stainless steel. The 4 ½-inch serrated blades are precision-forged and have high-carbon content, making them stronger than your regular knives. These knives balance well and have a good hand grip, ensuring smooth cuts.
Pros
Durable
Full tang handles
Lifetime warranty
Elegant rosewood-stained packaging
Cons
The wooden case may not be durable.
If you are someone who has forever been troubled with regular knives messing up your beautifully cooked steak, then this Home Hero Stainless Steel Knife Set will be a refreshing change. This set includes 8 knives that cut effortlessly through meat, as the blades go that extra mile, ensuring a perfect slice. The ergonomically designed polypropylene handles have a protective thermoplastic rubber coating for a firm grip and allow easy and smooth cutting. It doesn't matter if you are a newbie or an experienced chef; this steak knife set will prove to be an essential item.
Pros
Durable
Sturdy
Non-stick
Rust-resistant
Cons
May not be dishwasher-safe
Showcasing a modern design and excellent craftsmanship, the ALLWIN-HOUSEWARE Premium 8-Piece Steak Knife Set is quite the stunner. Double forged full tang that starts from the blade and goes all the way up to the base of the handle, allows the knife's weight to be distributed evenly while you hold it. This ensures improved balance and greater control while cutting your steak. All while the micro-serrated edges on the blade let you slice through your chicken or pork chops with ease.
Pros
Tarnish-resistant
Rust-resistant
High-quality German stainless steel
Stays sharp longer
Cons
Requires careful use, as it may be too sharp
Made of superior-quality stainless steel, the knives in this set glide easily through juicy steaks. With a single-piece construction, each knife is sturdy. You won't have to worry about the handle falling off or losing grip. The micro-serrated edges keep the knife sharp longer, allowing effortless slicing and reliability.
Pros
Durable
Rust-resistant
Dishwasher-safe
Complements most styles of silverware or cutlery patterns
Cons
The color may wear off after prolonged use over the years.
Built from high-quality German stainless steel blades, these steak knives offer superior precision and accuracy while slicing through your favorite meatloaves. They come with a classically styled wooden handle that offers a good balance with the triple-handle rivets. Whether you are an amateur or a foodie, owning this set of gorgeously designed steak knives will set you apart. The Emojoy 6-Piece High-Quality Steak Knife Set makes for an elegant gift, be it a birthday or a house-warming present.
Pros
FDA-certified
Wear-resistant
Non-slip handle
Sleek packaging
Cons
Wondering which one to pick from the list? Here's some help
How To Choose The Best Steak Knives
A good steak knife will have the following features.
Sharp blade: Sharp enough to slice through those tough cuts smoothly.
Knife tang: Tang measures the blade's projection. Knives with a longer tang are safer to use and cut down all the way to the bottom.
Balance: It should be designed in such a way that it is evenly weighted and easy to use.
Close handle fit: Look for one without gaps between the blade and the beginning of the handle.
Stainless steel blade: The higher the quality of the stainless steel blade, the longer it will remain sharp-edged.
Durable handle material: Be it plastic or wood, pick a handle that comfortably rests in your hand, and is smooth.
Frequently Asked Questions
1. Can you use steak knives for other things?
Absolutely. You can use it to cut cheese into cubes, cut through a sandwich, and trim off fat from meat during cooking preparation.
2. Are steak knives dishwasher-safe?
Yes, stainless steel knives are dishwasher-safe. However, it is recommended to wash sharp steak knives by hand for safety and to retain its sharp edge longer.
Making a good meal takes several hours, so it is only fair that you find the best tools to make the job easier. And if you love steaks as much as we do, you need the perfect steak knife to enjoy those juicy, delicious cuts. So that when you serve the painstakingly cooked steak to your friends and family for dinner, they don't end up struggling to cut through. We hope the article helps you make a well-informed decision on what kind of steak knife will suit your needs best. If you are still confused, here's a tip. Write down the three significant features you need in a steak knife and then compare it with our list of the 11 best steak knives to find your fit.
The following two tabs change content below.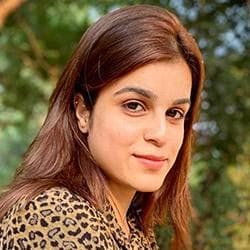 Sakshi John
Sakshi did her graduation in Journalism from the Madras Christian College, Chennai, before starting her career as a freelance writer. She is into blog writing and for MomJunction, she covers various topics, including products to buy for your kitchen, furniture, and other home requirements. Previously, she interned as a content writer in a cyber security firm. As a content writer, Sakshi...
more