However pumped up your kids might be about a Disney trip, after a few miles of walking, they will need to be pushed around. And as a parent having a convenient and comfortable Disney stroller might be your only way of surviving the trip. On the 28th of March 2019, Disney changed its stroller policy, and now only strollers that are not more than 52 inches long and 31 inches wide are allowed in Disney. Stroller wagons are also no longer permitted, making it all the more important to have the best stroller for Disneyland.
Rentals are expensive, not to mention the security money you have to pay. In this scenario, a functional, comfortable, and practical stroller, with maybe a bit of fun thrown in, makes complete sense. Towards this end, we hope our review of the 7 best strollers for Disney World will help you find exactly what you are looking for.
Top Products From Our List
7 Best Strollers For Disney World
This lightweight Disney baby stroller weighs 11.8 pounds, measures 17.6 x 29.9 x 41.7 inches, and is an ideal travel companion. An extended, 3 tier canopy gives your precious baby sun protection and also features a peek-a-boo window to check on your baby. It can be conveniently folded to measure 18 x 12 x 34 inches and can stand on its own after being folded. There's a reclining seat for your baby with a 5 point safety harness and can seat a child weighing up to 50 pounds with a height of 40 inches. It features wheels suitable for all terrains with front suspension so that your baby doesn't feel bumps. There's not only a large storage basket but also a parent tray with 2 bottle holders, and a removable child tray, a juice box holder, and a dual cup holder.

The USP of this umbrella stroller is its huge and expandable storage basket, and rear storage extension, which can carry all that you and your baby could need, making it one of the best strollers for Disney world. It folds compactly with an auto-lock, and its strap makes it easy to carry when you are on the move. It features cup holders, a side pocket for storage, hooks for the diaper bag, and other things. Its large canopy with a peek-a-boo window and pop-out sun visor keep your baby protected from harmful UV rays. The seat is reclinable, and it features a rear window that can be folded down. Lightweight and durable, it's built to carry 50 pounds, has smooth wheels that glide, rear wheels that lock, and shock-absorbing front swivel wheels.

This stylish, lightweight stroller weighs 13 pounds and makes outings with your baby very convenient. Made of long-lasting aluminum, it has a large seat for your baby which can be reclined to 4 positions, along with a 5 point harness to keep your baby safe. It features shock absorbers on the front wheels, has rear wheels that lock for safety, and can carry around 50 pounds. It folds easily with an auto-lock and carries a strap that makes storage and carrying it simple. The strong sun is no longer a worry with its removable and adjustable canopy and flip-out sun shield. The large storage basket, cup holder, and rear storage pocket can carry up to 10 pounds, making it one of the best strollers for Disney.

This Disney stroller has reversible handles that allow your baby to ride facing you or face forward and be paired with compatible car seats. It features a European-style canopy that is extendable and has a UPF 50+ sun shield. The seat is reclinable to 3 positions with an adjustable footrest. There's a large storage basket under the frame, and a child tray with cup holders. Safety is a priority with the 5 point harness, and reflective piping for visibility at night. The 7-inch front wheels have a swivel lock, while the 8-inch back wheels have shock absorbers and linked brakes that lock with a single pedal. It has a JPMA certification for safety, weighs 20.9 pounds, can carry a weight of 50 pounds, and measures 33.9 x 20.5 x 42.9 inches.

This innovative stroller can be attached to a shopping cart, wheelchair, or another stroller, thanks to its connector. It's easy to install and uninstall, making it one of the best strollers to take to Disney World. It has a sturdy yet light aluminum frame with wheels that are easy to maneuver. It is crafted with premium waterproof material and has the facility to attach a canopy to protect your child from harmful UV rays, and also features a 5 point safety harness. It can be folded very easily for storage or carrying and converted into a rider or scooter. Winner of the National Parenting Products Award 2020, JPMA Innovation Awards 2020, and CPSC and ASTM-certified, it follows the best safety standards.

Considered to be one of the best double strollers for Disney world, it can carry 90 pounds and is incredibly maneuverable and compact. It has a sturdy and durable steel frame and a 4-wheel suspension for a smooth ride. The rear seat is removable and can be reclined to multiple positions, while the front seat can be reclined to 3 positions. The bench seat and platform for standing, which is at the rear, can hold a child up to 2.5 years or weighing 45 pounds. It also features an expandable canopy to shield your baby from the harmful UV rays of the sun. It comes with a universal car seat adapter that is compatible with most major brands.

This super-light Disney stroller is compact and maneuverable and weighs just 14 pounds, and can be easily converted into a travel system using adapters and an infant car seat. It can be stored and transported thanks to its one-step fold, auto lock conveniently, and carry bag. Its padded seat can be reclined to several positions, including a near flat position, and also features adjustable calf support. A UV 50+ canopy with a peek-a-boo window protects your baby from harmful sun rays, and a large storage basket can hold up to 15 pounds. The tires are lightweight and durable, giving your baby a smooth ride, and the swivel front wheels can be locked whenever you want a break.

Now that you have been through our review of the 7 best strollers for Disney world, let us share a few tips on what to look for while choosing one for your baby, so that your trip to the happiest place in the world is a true pleasure.
How To Choose The Best Stroller For Disney World
Disney can get extremely crowded, and you need a stroller with which you can navigate the crowds easily. This is actually the most vital point to consider when choosing a stroller for Disney. Double strollers, in particular, have better maneuverability when the seats are side by side rather than front to back, as the extra length makes it difficult to maneuver and turn in smaller places. Also, the weight is distributed evenly in side-by-side seats, making it easier to work.
Easy to close, open, and carry
You should be able to open, close, and carry your stroller easily and conveniently. While using Disney transportation, there are times you can roll your stroller onto a monorail or boat, but this doesn't work on a Disney bus where you have to fold and carry your stroller every time. The best option is a lightweight stroller that is easy to open, close, and carry. Some strollers also have carry-on straps or handles that make them easier to hold and more portable.
A baby or toddler needs many things when they are out, which is especially true of Disney. Look for a stroller with a generous storage basket that you can just dump in all the things you need.
The sun in Florida can be scorching and bright. A canopy, preferably an expandable one, with a peek-a-boo window through which you can check on your kid, is very convenient and can prevent bad sunburn. It also makes it more comfortable for them when they are napping.
This is especially important for younger children, as they like to nap, and a reclining seat dramatically adds to the comfort. Days at Disney can be long and tedious, so your child must be able to nap comfortably.
Large strollers may not be a good idea as Disney is usually crowded, and it can be difficult to navigate and maneuver through crowds. Small and compact strollers make a more sensible choice but do check the weight limits before your purchase and the durability of the stroller so that it's long-lasting. A sit-and-stand stroller is perfect for older children at Disney so that they can stand at the back.
This is paramount, so look for features like a sunshade, peek-a-boo window, safety harness, headrest, footrest, rain cover, and seat belt, to name a few.
Consider whether you want a 3-wheel or 4-wheel stroller, as there will be many different types of terrains that you will have to traverse at Disney. Be sure to check the front and rear shock absorbers, suspension, and whether the wheels lock for extra safety for your little child.
Frequently Asked Questions
Should you use a stroller at Disney?
Disney is a huge area and requires a tremendous amount of walking. It's just a matter of time that your baby or toddler will get tired and cranky. Bringing your own stroller would save rental fees and tantrums.
Can you rent strollers at Disney?
Yes, you can. But there is a security deposit of approximately $100 and a daily rental to be paid, which can work out to quite a bit.
What are Disney's stroller size regulations?
All strollers as per the latest Disney regulations cannot be larger than 52 inches long and 31 inches wide. Also, you can no longer use a stroller wagon at Disney.
Should I take my double stroller to Disney?
If you have 2 toddlers or babies, you must carry your double stroller to Disney. It's best if it's a lightweight double stroller for convenience.
What kind of stroller works best on a Disney vacation?
A stroller that's easily maneuverable, has a large basket to store essentials and odds-and-ends, is compact, lightweight, and easy to fold, and has a sun canopy to prevent sunburn.
If you are visiting Disney World with small children, choosing the right stroller is just as important as the actual planning of the trip. With unlimited walking, you will eventually have an irritable and cranky kid, and the stroller can make or break the quality and fun of your trip. You can push your child in the stroller, they can nap in it, use Disney transport, and you can store all that you need in it. But now, the stroller has to also comply with the latest regulations laid down by Disney. We hope our review of the 7 best strollers for Disney World will find you a Disney-compliant stroller that will meet all your requirements.
The following two tabs change content below.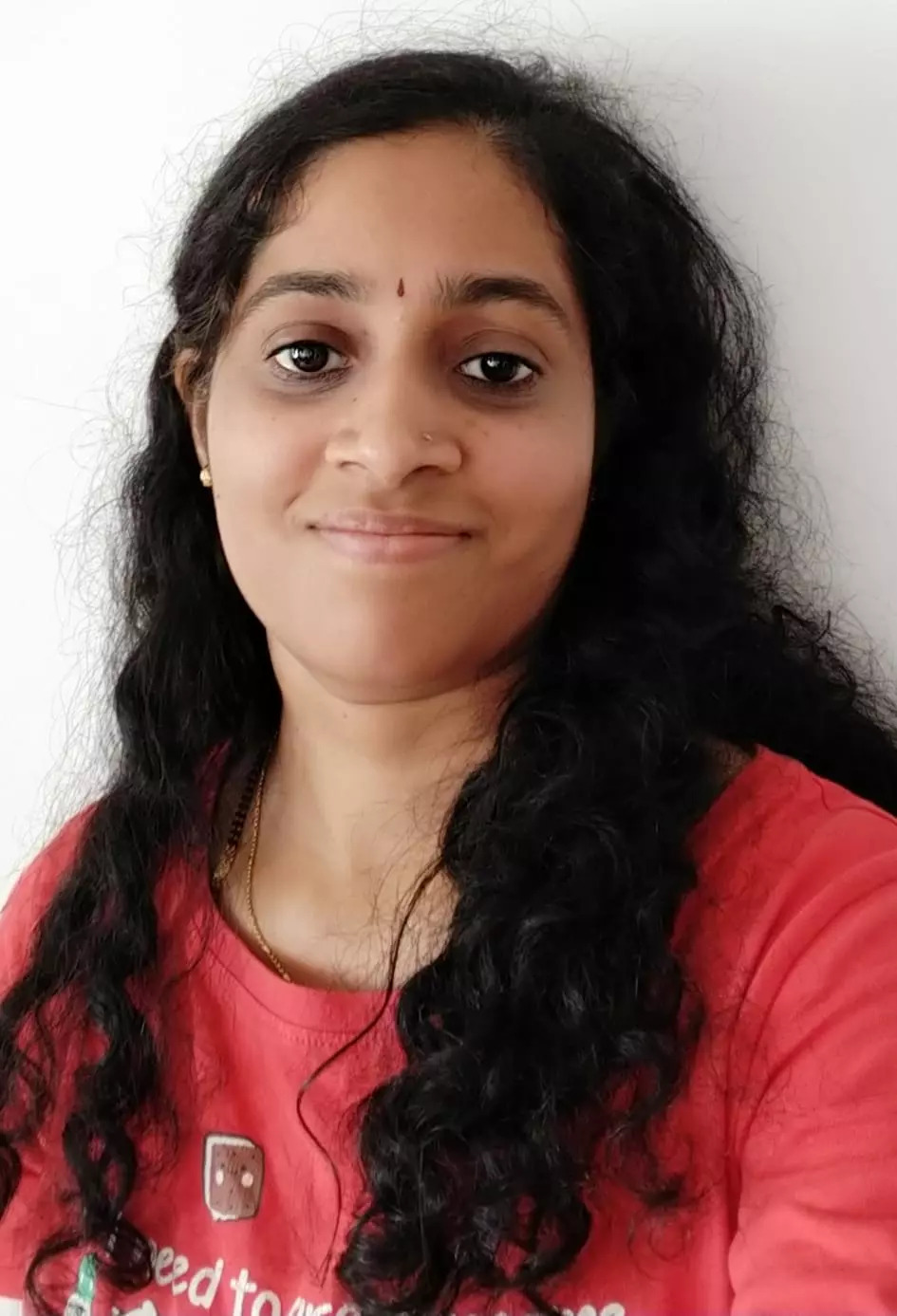 Vibha Navarathna
Vibha is a coder turned content writer. She holds a Masters degree in Computer Applications and a certificate in 'Introduction To Child Psychology'. Her passion for writing fresh and informative content made her a full-time writer. Holding certifications in content writing and creative writing, she writes on electronics and baby products for MomJunction. Apart from work, Vibha is found reading...
more