Photophobia or light sensitivity is a neurological disorder that causes intolerance towards the light, provoking discomfort and throbbing. This condition can even trigger migraines or headaches. You can deal with the agony by using a pair of photophobia sunglasses. These glasses filter the unwanted wavelengths from outdoor and indoor lights.
Here, we have provided some of the best sunglasses for light sensitive eyes for you to select the right one.

Top Products From Our List
10 Best Sunglasses For Light Sensitive Eyes

The retro-style sunglasses from Joopin helps in lowering light sensitivity. These glasses have an anti-glare feature that reduces the reflection from the shiny objects outside. They offer accurate color perception due to their neutral color coating. The 61mm UV4000 polarized lenses offer UVA and UVB radiation blockage of almost 99% to 100%. They shield the eyes against all long-term UV damages, promoting eye health. Relaxing and strengthening the eyes, these sunglasses are also resilient due to their high-quality materials.

Featuring UV400 lenses, these sunglasses are mirror-coated, protecting the eyes from UVA and UVB rays' hazards. The polycarbonate frame and temples look modern and trendy with unbreakable metal hinges. This durable product safeguards the eyes and keeps the migraines and headaches away caused due to light sensitivity. It is a refined piece of eyewear with unmatchable craftsmanship.

The polarized sunglass by Gear District offers a UV400 shield that obstructs the three UV radiations; UVA, UVB, and UVC. These anti-glare sunglasses are formed from a heavy-duty, soft-silicone frame, giving a sporty look. The anti-fog coating inhibits fogging in cold ambiance.

The 1.1mm TAC polarized, FDA impact-resistance lenses offer clear vision while experiencing the amiable sunlight. Their hypoallergenic polycarbonate frame provides a secured fitting and is scratch-resistant. There is no possibility of the frame falling off while driving or enjoying a ride under the sun. They offer total UV400 protection and are free from lead, phthalate, and nickel. This lightweight product has 61mm wide lenses with anti-reflective properties.

The Shadyveu sunglasses have a 61mm wide black lens that offer great privacy, prohibiting others from glancing into your eyes. Constructed from fully black lenses, they protect your sensitive eyes, averting any chance of triggering a migraine. These premium lenses with UVA, UVB safety have the 80's style polycarbonate frames of high durability. The metal hinges allow easy and convenient fitting, giving a classic retro appearance.

These super black sunglasses by Grinderpunch are 50% darker than the standard sunglasses. They offer 100% protection from UVrays and are super-absorbent. The non-polarized 62mmwide lenses are mounted into a plastic frame that promises a comfortable fit. They are wind-resistant and suitable for outings and hiking.

The latest cat-eye sunglasses by LVIOE feature a super lightweight and durable frame with nose pads to avert any pain. The UV400 lenses offer protection from UVA and UVB radiations. These anti-reflective mirror lenses will give you a clear vision and flexible fitting, suitable for outdoors. Without scattering your vision and the light, these sunglasses make your experience superior, relieving you of any photophobic symptoms.

Shaped for a cozy fit, the Sunny Pro sunglasses safeguard your sensitive eyes from every angle. The mirrored and fully dark glasses won't deform or twist your vision. They offer UV400 protection, enhancing your peripheral vision and fortifying your eyes. The lenses are strengthened with spring hinges fit into a polycarbonate frame.

The Nimbus dark sunglasses feature 100% UV protection and category four-smoked lens, being the darkest tint lenses. Mounted on the impact-resistant TR90 frame, these sunglasses are made of polycarbonate lenses with UV-shield coating.  They are suitable for climbing and hiking. The sunglasses obstruct the uncomfortable, sharp blue light, keeping migraine headaches away. Hand-sprayed in attractive matt black, the frame has sprung sidearms.

The Maxiaidssolar shields are molded with a polycarbonate lens, offering complete protection from harsh UV rays. These glasses provide optimum protection to post-cataract patients and contact lens wearers. The product is lightweight, fits conveniently, and erases any discomfort on the nose. They possess the capability to eradicate the insensitivity caused by fluorescent or blue lights. The design is made to wrap the eye from all sides, impeding any light from entering.
Things To Consider While Buying Sunglasses For Light Sensitive Eyes
Here are some factors to keep in mind while buying sunglasses for light-sensitive eyes.
Lenses: Consider polarized lenses with anti-glare property and have an anti-reflective coating on the back to inhibit the light from reflecting on the lenses. If the lenses are mirror-coated, then they will control the light penetrating the lenses, enhancing comfort.
UV protection: Sunglasses should provide 100% blockage against all harmful UV radiations. This quality will avert any damage from dangerous UV rays on photophobic eyes. It will provide utmost safety and optimum fortification.
Frame: The frame can be of metal or polycarbonate. It should be durable, long-lasting, and sturdy. The fitting should be snug to your face and nose.
The best way to reduce soreness from photophobia is to plan and invest in the best sunglasses for light-sensitive eyes. They provide insulation from outdoor and indoor light. The above list can help you choose the best sunglasses for light sensitivity to soothe and pacify eyes.
Recommended Articles:
The following two tabs change content below.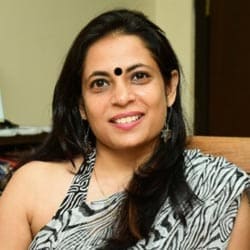 Priti Bose
Priti Bose is a poet, songwriter and blog writer. She did her masters in English, Public Relations and Advertising. Her creative skills and hunger for details make her do in-depth research on the topics she covers. For MomJunction, she writes on product analysis and reviews, especially for kids' products, toys and gifts. Before her association with MomJunction, Priti worked in the...
more