Attention deficit hyperactivity disorder (ADHD) supplements for children may help reduce the disorder's symptoms and improve the child's quality of life. ADHD is a neurodevelopmental disorder that usually causes behavioral issues, such as impulsivity, hyperactivity, and inattention. Several therapies have focused on alleviating the symptoms of ADHD and improving their cognitive functions. In addition, research studies have shown that dietary supplements may also help reduce the symptoms of ADHD (1). Understanding the safety and efficacy of ADHD supplements before giving them to your children can help make informed choices.
Read about the various ADHD supplements and their role in treating ADHD in children.
ADHD Supplements For Children
Supplements or dietary supplements are formulations made with different ingredients, such as herbs, vitamins, minerals, amino acids, and enzymes (2). They contain extracts obtained from food or are synthesized in the laboratory. Howsoever a supplement is developed, its main aim is to boost one's nutritional status and manage certain health conditions.
ADHD is one health condition where certain dietary supplements are prescribed to alleviate the symptoms. Here's a brief overview of some of the supplements used to treat ADHD.
1. Melatonin
Several children with ADHD take stimulants that increase the child's brain activity, which can potentially cause sleep issues, such as insomnia (3). A child who doesn't get proper sleep will likely experience lethargy, excessive daytime sleepiness, and irritability, worsening ADHD symptoms.
In such scenarios, melatonin supplements are considered useful to help children have sound sleep. Melatonin is a hormone that regulates the sleep-wake pattern cycle. According to a 2014 study, melatonin could help reduce chronic insomnia in children with ADHD. However, it's ineffective in improving core ADHD symptoms directly (4).
2. Vitamin D
Children require vitamin D for proper mental development and cognitive functioning. According to a 2020 study, several children with ADHD have low vitamin D levels suggesting that vitamin D deficiency may increase the risk of ADHD (5).
On the other hand, some other studies show that when children with ADHD are given vitamin D supplements, their ADHD symptoms improve (6). Hence, there's a reasonable assumption that vitamin D supplementation may help manage ADHD. However, more research studies and clinical trials are warranted to confirm this theory.
3. Omega-3 fatty acids
Omega-3 fatty acids (EPA and DHA) play a crucial role in brain growth, development, protection, and proper functioning (7). According to a 2020 review study, low levels of omega-3 increase the risk of mental health conditions, such as ADHD (8). A double-blind, placebo-controlled trial showed that supplementing children with a combination of EPA and DHA may be more helpful in alleviating ADHD symptoms (9).
A 2017 systematic review showed that using an omega-3 and omega-6 combination supplement is more beneficial in improving ADHD symptoms (10). But overall, the efficacy of omega-3 supplementation for ADHD treatment stays inconclusive.
4. Zinc
Zinc is an essential trace mineral that helps in brain development and supports cognitive functions. In addition, it plays a crucial role in dopamine (a neurotransmitter) and melatonin metabolism (11). Individuals with zinc deficiency experience symptoms (impaired concentration and jitteriness) similar to ADHD (12).
Several studies show that many children with ADHD have lower zinc levels, and for them, zinc supplementation may prove helpful in improving ADHD symptoms (11). However, clinical evidence proving that zinc supplementation improves ADHD symptoms even if the child doesn't have zinc insufficiency or deficiency is sparse.
5. Iron
Iron transports oxygen to the brain and facilitates neurotransmitter synthesis and metabolism. Several studies show that people with ADHD tend to have lower iron levels, suggesting that ADHD and iron are correlated (13). Then, some studies highlight that children with more severe iron deficiency had more intense ADHD symptoms (14). All this indicates that children with ADHD may benefit from iron supplementation. However, more targeted studies are needed to support this presumption.
6. Magnesium
Magnesium is a macromineral that supports proper brain development and promotes cognitive functions. Its chronic insufficiency or deficiency can cause neurological symptoms, such as poor concentration and irritability (15). Studies suggest that children with ADHD tend to have low magnesium levels. Besides, magnesium supplementation has demonstrated significant improvement in ADHD symptoms (16). However, further studies are warranted to make any recommendations.
Apart from these, some herbs are under research for their potential as herbal remedies to treat ADHD. Here's a brief overview of these herbal supplements.
7. Ginkgo Biloba
Ginkgo Biloba is a herb extracted from the leaves of the Ginkgo Biloba tree. Research shows that G. Biloba contains bioactive compounds (flavonoid glycosides and terpene trilactones) that possess antioxidant and neuroprotective effects (17). It's the reason for complementary medicine using G. Biloba preparations as a natural supplement to treat ADHD. However, clinical studies to prove G. Biloba's safety and efficacy are scarce. Thus, their use to treat ADHD in children is debatable.
8. St. John's Wort
Like G. Biloba, St. John's Wort is also a medicinal herb that's promoted as adjunct therapy alongside stimulant medications for treating ADHD. Some evidence does exist that the herb may improve ADHD symptoms (18). But, most of the studies claim that St. John's effectiveness had a small sample size. Hence, more targeted studies are needed to validate the findings.
9. French Maritime Pine extract
French Maritime Pine extract is a chemical product sold under the trade name Pycnogenol. Several case reports show the effectiveness of Pycnogenol in treating ADHD as an adjunct to psychostimulant medications (19). However, data to prove its safety and efficacy is insufficient. Hence, the use of Pycnogenol to treat this neurological disorder in children needs expert guidance.
Do remember that the overuse of herbs, such as G. Biloba and St. John's, can cause side effects, such as nausea, allergies, and gastrointestinal disturbance. Besides, they can have a potential drug interaction that can cause life-threatening complications. Hence, they must be used only under the guidance of a pediatrician.
Frequently Asked Questions
1. What foods should a child with ADHD avoid?
Awareness of potential allergies and foods that may aggravate your child's ADHD symptoms is essential. Some of the common food allergens include soy, dairy, wheat, and eggs. So, if your child is allergic to any of these foods, eliminate them from your child's diet to reduce the risk of adverse reactions (20).
2. Does turmeric help ADHD?
Although limited scientific evidence exists regarding the association between turmeric and ADHD, a few animal-based studies have shown that curcumin could have neuroprotective effects. Moreover, animals treated with curcumin have reduced hyperactiveness and anxious behaviors (21).
ADHD is a neurological condition with an unknown etiology. Along with medical treatment, several parents use dietary supplements to treat their children with ADHD. While several of these supplements show promising results, data to prove their safety and efficacy is limited. Hence, more targeted research is needed to better understand the supplements and their connection with ADHD.
Key Pointers
ADHD supplements are made of natural ingredients and help boost a child's nutritional status and health.
Supplements such as omega 3 fatty acids, iron, and zinc help promote brain development and functioning.
Vitamin D and melatonin help deal with fatigue and insomnia in children with ADHD.
Herbal extracts such as Ginkgo Biloba and St. John's Wort have medicinal properties and may help alleviate a child's ADHD symptoms.
References:
MomJunction's articles are written after analyzing the research works of expert authors and institutions. Our references consist of resources established by authorities in their respective fields. You can learn more about the authenticity of the information we present in our
editorial policy
.
The following two tabs change content below.

Swati Patwal is a clinical nutritionist, a Certified Diabetes Educator (CDE) and a toddler mom with over eight years of experience in diverse fields of nutrition. She started her career as a CSR project coordinator for a healthy eating and active lifestyle project catering to school children. Then she worked as a nutrition faculty and clinical nutrition coach in different...
more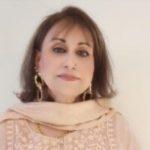 Dr. Dur Afshar Agha is a consultant pediatrician with decades of experience in various medical facilities both in Pakistan and Saudi Arabia. She has headed the Department of Preventive Pediatrics at the prestigious, Children's Hospital and Institute of Child Health in Pakistan and is a life member of the Pakistan Paediatric Association. She has also completed her Post Graduate Program...
more