If you are on your periods on a beach vacation, it could be a mood spoiler. However, the best tampons for swimming can save you so much hassle and embarrassment. Tampons specifically designed for swimming will protect you from unwanted leaks and keep you at the top of your swimming game.
If you don't want your periods to cause you disappointments, choose the tampons listed below. Keep scrolling to know about the swimming tampons that can make your life easy and stress-free.
Top Products From Our List
5 Best Tampons For Swimming
The Softdisc menstrual discs are waterproof tampons with a fluid capacity of five tampons. With 14 discs in a box, these tampons are suitable for heavy or light periods. These tampons are FSA-eligible and do not cause any itchiness, dryness, or sensitivity.
Pros
Hypoallergenic
Phthalates- and BPA-free
Easy to wear
Comfortable
Cons
The best tampons for swimming are the ones that will allow you worry-free time in the pool for a long duration. Flex's menstrual discs are designed to provide you with 12-hour protection and can be disposed of conveniently after use. Crafted from body-safe materials, these products are free of BPA and phthalate and are vegan.
Pros
Easy to use
Leak-proof
Hypoallergenic
FDA-approved
Cons
May be difficult to remove
The unique design of the Playtex sports tampons fits correctly with a protective leakage barrier. The multipack contains 48 unscented tampons. With flexfit interlocking fibers, it can trap leaks quickly. To insert precisely, it comes with a contoured tip and smooth applicator that does not slip.
Pros
360-degree protection
Approved by HSA and FSA
Comfortable
Superior absorption
Cons
May not be suitable for sensitive skin
A unique tampon for swimming, the Lumma menstrual disc features a silicone string, a patent-pending design, for easy removal. You can use the durable discs consecutively for 12 hours without causing leakage. They are hypoallergenic and made from ultra-thin, medical-grade silicone.
Pros
BPA- and phthalate-free
Latex-free
Plastic-free
Available in three sizes
Cons
Tampax's Pearl tampon will give you all-day comfort and protection with its super absorbency. The box contains 36 unscented tampons with a slim applicator. It also has a leak-guard braid to stop unwanted leakage. These applicators provide you with eight hours of comfortable protection.
Pros
Anti-slip applicator
Motion-fit protection
Easy to remove
Easy to use
Cons
May not be suitable for heavy bleeding
How To Choose The Right Tampons For Swimming?
Here are a few suggestions to consider when choosing the right tampons for swimming.
Absorbency level: Consider the different absorbency levels while buying tampons. When choosing tampons for swimming, it is important to buy tampons with a superior level of absorbency.
Leak-proof technology: Certain products are designed with leak-proof technology to help prevent blood odor and mess. Such products can be used for a longer period than average.
Easy to use: While some women prefer string options, others prefer non-string ones. String options are easier to locate while removing tampons.
Eco-friendly material: Ensure the material is organic and eco-friendly, free of pesticides, chlorine, or synthetic dyes. Organic products are safe for sensitive skin.
Frequently Asked Questions
1. Can I swim on my period without a tampon?
Swimming during your periods may not be an issue; however, with tampons, you can prevent bleeding on your swimsuit.
2. Can I swim in the ocean on my period?
Yes, you can safely swim in the ocean during periods without the risk of infection.
3. Do tampons soak up pool water?
Tampons can absorb the pool water while you swim; therefore, ensure to change your tampon after you come out of the water.
4. How long can I keep a tampon in while swimming?
Depending on the quality of the tampon, you can wear them for four to eight hours in the water.
5. How often should I change my tampon when swimming?
To prevent any infection, it is important to change your tampon every eight hours. However, always wear a new tampon while swimming and remove it once you come out.
6. Do tampons leak when swimming?
Tampons do not leak while swimming. However, choose a tampon with high absorbency if you have a heavy flow.
7. What size tampon should I use for swimming?
Tampon size is based on the amount of fluid they absorb, so if you have light periods, you can wear a small-sized tampon and vice versa.
Gone are those days when you had to stay out of the pool during menstruation. Using tampons during your periods is the best solution to allow you some stress-free time in the water. This product stays in to keep you safe from leaking. We hope our list of the best tampons for swimming can help you pick the right one.
Recommended Articles:
The following two tabs change content below.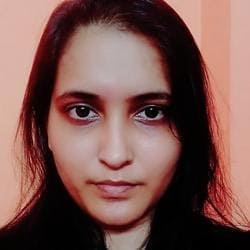 Sristi Suman
Sristi Suman is a freelance content writing covering various segments and specialties. Driven by her love for writing, she expanded her arena to industries, including travel, automobile, FMCG, and infrastructure. She has been associated with MomJunction for more than two years and covers the products in the sports, adventure, travel, and health sections. Sristi continues to tread industry verticals and...
more