You can brighten your smile from the comfort of home with the best teeth whitening kits with light. Let's face it. You cannot always blame bad lighting for your teeth looking a bit yellow. Tooth discoloration is a natural part of aging, and there are plenty of whitening treatments to help you get rid of the stain. But going to the dentist every time your teeth turn yellow can be tricky, not to mention tight on your pocket.
Teeth whitening kits are an effective and affordable option to whiten your teeth effectively at home. They are effortless, painless, time-saving, and use LEDs to transform your stained teeth into a bright and shiny smile. Below, we have created a list of the most popular teeth whitening kits to help you achieve the picture-perfect smile that leaves a lasting impression.
Top Products From Our List
11 Best Teeth Whitening Kit With Light

This kit by Auraglow is a teeth whitening kit that relies on the LED light to whiten teeth. The kit includes one pair of 5 ml gel syringes, a mouth tray, and LED lights. To ensure that you get just the right amount of exposure to LED light, the device is programmed to turn off after 10-minute intervals. The teeth whitening gel consists of 35% carbamide peroxide and 20+ whitening treatments. The gel is uniquely made to keep in mind sensitive teeth and safety to the enamel. This whitening kit is suitable for stained teeth caused due to coffee, tea, and smoking.
Pros:
Fast whitening results
Easy to use
Built-in timer
5 powerful LED lights
Cons:
May give teeth temporary white spots
If you feel embarrassed to smile because of stained teeth, you should give this teeth whitening kit by MagicBrite a try. The formula used in this kit has been tried and tested by thousands of dentists. This kit is a 1-stop solution for teeth whitening from the comfort of your home. It makes use of advanced technology to provide results in under 10 minutes. Along with all the necessary implements, the company also includes vitamin E swaps that protect your lips and gums.
Pros:
Hassle-free application
Removes tough stains
Custom-fit mouth tray
5-power LED bulbs
Cons:
Mould may collapse if put in very warm water
This 2-in-1 teeth whitening kit by AquaHomeGroup removes stains and whitens teeth with minimal effort. The magical whitening gel consists of carbamide peroxide to quicken the teeth whitening process. The powerful LED lighting works wonders without harming your dentin or enamel. Much of its popularity comes from its user-friendly operation. All you have to do is rinse the mouth tray, apply the gel to the mouth tray, and attach it to the LED light. Included in this kit is a tube of charcoal toothpaste that helps keep your teeth bright and shining.
Pros:
No side effects
Suitable for adults and children
Medicine grade silicone tray
Fast-acting
Cons:
Might be a little painful for those with sensitive gums
One of the main fears in the mind of an individual is that teeth whitening could be painful. However, thanks to the uniquely designed home kit by Glo, teeth whitening is pain and hassle-free. The patented blue LED light ensures quick light acceleration to provide instant results. The good thing about this kit is that it doesn't require the user to rinse after application. The lights are embedded in the tray, reducing the pressure put on the teeth while in use. The company has provided 10 whitening gel vials for multiple uses. The company recommends a self-timed application of 8 minutes to achieve the best results.
Pros:
Comfortable tray
Sensitivity-free
Clinically tested
Removes tough stains
Cons:
The whitening gel in the vials may dry up if not stored under a reasonable temperature.
A bright and sparkling smile can set an impression worth remembering. The best way to do that is with this teeth whitening kit by Smilestra. Its innovative formula reverses the effects of years of neglect by removing tough stains caused by cigarettes. The LED whitening lights used in this kit is entirely safe as it is crafted from medical-grade silicone. This kit boasts 2-8 lighter shade whitening effects in less than 7 days. The LED strip is compatible with Android and Apple smartphones, making the experience a simple and user-friendly one.
Pros:
Fast-acting formula
Painless
16-LED whitening lights
Clinically approved
Cons:
It may not be best for those with sensitive gums.
The Renpho teeth whitening kit has a well-designed tray with built-in LED lights that rapidly remove stains. The ventilation holes on the tray make it easy to breathe and are safe for prolonged usage, thanks to its medical-grade silicone construction. Included in the kit are 4 ml syringes that contain a teeth whitening gel. The gel-based formula consists of 35% carbamide peroxide that provides effective results in under 16 minutes. The teeth whitening kit is waterproof, making it safe to rinse after every use. This ensures a hygienic and germ-free experience. Furthermore, the LED lights can be powered by any power source that connects to Type-C, USB, and lightning ports.
Pros:
16-LED lights
Ideal for sensitive gums
Waterproof kit
Weakens tough stains
Cons:
The design may not provide for a drool-free experience.
This one-stop solution by Aonokoy provides a professional teeth whitening experience from the comfort of your living room couch. The kit includes everything you need, like a tray with built-in LEDs, 35% gel syringes, 10-pieces of deep cleaning wipe, and a 2-piece professional 3D shade guide. The non-sensitivity serum contains no harmful chemicals and keeps the gums and lips safe from allergic reactions. This smart kit offers 3-different adapters that make it compatible with iPhones, Android phones, and USB connections.
Pros:
16 powerful LEDs
Removes stubborn stains
Universal and comfortable mouth tray
Quick results
Cons:
Missing a single application may undo the entire whitening process.
MicroPure has uniquely combined 2-different LED lights that work to whiten teeth and reduce gum soreness. This kit is specially designed for sensitive teeth and gums. The touch power button is present on the front of the device and is easily accessible. The kit is easy to use, and the whitening gel is easy to apply. The company claims that the first signs of results can be seen as early as 7 days. The soft mouth tray is made up of food-grade material that contains no harmful chemicals. The LED unit is equipped with a 300 mAh battery that can be charged via USB. Last but not least, the kit works to remove long-lasting yellow stains caused by cigarettes and tobacco.
Pros:
32 blue and red LED lights
Switchable light mode
Magnetic charging
Long battery life
Cons:
It may take a while to see a noticeable difference
This kit by IDOLUSTER contains teeth desensitizing gel that protects the enamel and strengthens teeth. The LED light accelerates teeth whitening to achieve results like never before. The gum-safe design of the mouth tray makes it easy to insert and use for prolonged periods without discomfort. The mouth tray is made from medical-grade silicone that is the safest and free from BPA. The whitening formula uses 35% carbamide peroxide that removes stains caused by coffee, tea, wine, and cigarettes. For best results, the company recommends using the kit for 2 weeks.
Pros:
Red and blue LED
Designed for sensitive teeth
Easy application
Quick-acting formula
Cons:
The mouth tray may not fit all mouth and teeth sizes.
The Xpreen Teeth Whitening Kit contains unique ingredients in the whitening gel to provide immediate results. The strong energy nano LED light is powerful and helps in removing stubborn stains. The mouth tray fits almost all mouth and teeth sizes and has a waterproof design. This makes it easy to rinse after every use, improves hygiene, and reduces the chances of germ growth. One of the highlights of this kit is that it includes an easy-to-use remote. The remote has an LED that displays essential information like the battery percentage, timer, and time. Other functionalities on the remote include a multi-function button and a mode button that switches between 4 different time modes.
Pros:
Humanized design
Designed for tooth sensitivity
Easy application
Food-grade silicone mouth tray
Cons:
The results may not be as long-lasting as expected
The GlorySmile Teeth Whitening kit has earned its spot on our list of the 11 best teeth whitening kits with light precisely for its advanced formula gel that penetrates deep into the corners and gas of the teeth. The mouth tray with built-in LEDs is elastic and adjusts to almost all individuals' mouth and teeth sizes. It is made from food-grade silicone that is lightweight and waterproof. The rechargeable base is equipped with a power button to toggle between on and off states. Included in this kit is a teeth whitening pen that opens once twisted. The easy application coupled with a compact design makes this product so desirable.
Pros:
Pain-free
Powerful 24 LEDs
Comfortable design
Automatic turn off
Cons:
It may take a while to charge
How To Choose The Right Teeth Whitening Light Kits?
When it comes to teeth whitening kits, there are mainly 2-types. The choice is between teeth whitening strips that are applied directly to the teeth and don't make use of LEDs and teeth whitening kits that work through the use of a mouth tray and LED light. While both seem to be effective, it is the whitening kits that most prefer. This is because they are more effective, painless, and offer a comfortable experience.
Many kits come with whitening gels that consist of unique ingredients. However, for best results, it is advisable to choose a kit that uses a formula that contains 35% carbamide peroxide. This clinically tested element speeds up the teeth whitening process and archives quick results in a short period.
Since this is the part that goes in one's mouth, it must be well designed for a universal fit. The last thing one would want is to have a mouth tray that doesn't fit. Apart from this, the material used to make the mouth tray is another important consideration. The mouth tray should be made of medical-grade silicone to reduce the chances of harmful chemicals entering your body.
There are 2-kinds of LED lights that are used for treating stained teeth. Both the blue and red light have a role to play in the teeth whitening process. However, it is the blue light that is responsible for whitening the teeth. The red light is used to prevent soreness and is mainly used in the case of sensitive gums. The LED lights are either attached to the mouth tray or built into the mouth tray. The number of LED lights also plays a significant role. The more the number, the faster is the process of whitening.
Teeth are a significant part of your body and must be treated with love and care. For those with stained teeth due to tobacco, wine, or tea, there is still hope. Teeth whitening is a procedure that has been around for years. However, it was always expensive and required a trip to a dentist. A lot has changed over the years, and you can now get it done from the comfort of your home. There are numerous teeth whitening kits with LED lights available in both online and offline stores. These kits are effective, use medically proven formulas, and are not harmful to the body. The best thing about them is that they are portable and can be used almost anywhere and anytime. If you think you need one, make sure to revisit our list of the 11 best teeth whitening kits with light.
The following two tabs change content below.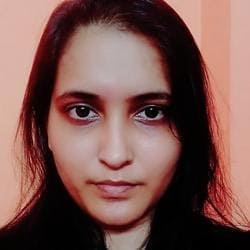 Sristi Suman
Sristi Suman is a freelance content writing covering various segments and specialties. Driven by her love for writing, she expanded her arena to industries, including travel, automobile, FMCG, and infrastructure. She has been associated with MomJunction for more than two years and covers the products in the sports, adventure, travel, and health sections. Sristi continues to tread industry verticals and...
more