If you wish to practice for a tournament and don't have a coach or partner, bring home the best tennis ball machine to up your game. If you have to be the best at something, you need practice. That applies to everything in life, including Tennis.
Your dedication determines your success, and we are here to help you. Keep scrolling to choose an ideal tennis ball machine, so you're at the top of your game.
Top Products From Our List
7 Best Tennis Ball Machines
The Spinshot Player tennis ball machine can be used with your smart device. A variety of drills can be conveniently programmed, and you can easily control the speed, spin, height, angle, and feed rate of your favorite drills as per your choice. The machine also provides flexible power options.
Pros
Easy to use
Remote control feature operated
Foldable ball hopper
Does not jam
Cons
The lightweight and portable tennis ball machine is easy to control and equipped with an easy-to-use knob and multifunctional speed control system. This horizontal oscillation model allows the ball to be randomly swept, and its watch remote-controllable machine features an adjustable top and backspin. It has a single switch for operation and is safe for use by children.
Pros
Easy to carry
120-ball capacity
Smooth control panel
Adjustable ball delivery
Cons
The tennis ball machine offers all types of oscillation for realistic on-court practice. Available in battery-powered and AC models, you can pair the product with your smartphone for convenient control. You can set several options such as speed, angle, feed rate, and height of the ball on the app and can also program your custom drills. This compact design device is easy to carry around and is suitable for beginners and intermediate-level players.
Pros
Pre-programmed drills
Two-line function
Easy to store
Offers customizable oscillation
Cons
The Sports Tutor tennis machine offers random shots across the practice court and does not require pre-set programming. Equipped with an in-built battery, the device provides around two hour's playtime in each cycle. It features a speed ranging from 10 to 50 miles per hour with an adjustable ball feed rate from two to ten seconds. The machine can easily hold up to 70 balls.
Pros
Portable
Start-up delay feature
Auto shut-off
Random oscillation
Cons
The portable, high-quality tennis machine from Wilson Sports has a wireless remote control that allows you to control the oscillation and practice various shots with efficient ball delivery. Other features include an adjustable top and underspin from light to heavy and ball delivery at 75 miles per hour. The machine can easily hold up to 110 balls and provides up to four hours of easy playtime.
Pros
Easy transport
Helps prevent overcharging
Foldable ball hopper
Electronic elevation control
Cons
Including six pre-loaded drills, this machine can conveniently simulate a wide variety of styles played in tennis. Suitable for beginners, this machine is equipped with terrain wheels that make it smooth to move around. The battery-operated machine has been programmed to mix up ball location, speed, spin, and feed rate as per your experience level. Its narrow, medium and wide settings allow you to alternate between forehand and backhand strokes.
Pros
Long-lasting
Comes with a remote
Easy to transport
Allows drill customization
Cons
The single-wheel tennis ball machine features a distance range of 50 feet and can make adjustments as per the needs of the court and ball. It can shoot balls at top speed from baseline to baseline and comes with a rechargeable battery that can perform for around five hours in each cycle. With an in-built handle, you can transfer the machine quickly from one place to another.
Pros
Prevents overcharging
High-quality aluminum outer shell
Durable
Lightweight
Cons
Irregular ball feeding mechanism
How To Choose The Right Tennis Ball Machine?
Here are some features to consider before buying a tennis ball machine.
Portable: A lightweight machine is easier to carry around the court and transfer from one place to another. Some machines come with a foldable design, making them easy to store.
Capacity: With varying options, choose a machine with a capacity that suits your needs and experience level.
Speed range: Beginners may want to opt for a slow-speed machine, while advanced-level players can opt for an ultra-fast device.
Oscillation: Some models come with random oscillations that can throw the balls in all directions of the court, while several models come with a programming option that lets you set an oscillation routine for throwing the ball.
Smart control: You can easily handle a smart control tennis machine using your smartphone or other devices.
A tennis ball machine is an efficient device that lets you practice your game any time you want, ensuring enhanced performance. Choose from our list of the best tennis ball machines to brush up on your tennis skills.
The following two tabs change content below.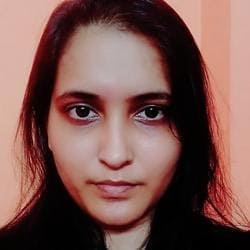 Sristi Suman
Sristi Suman is a freelance content writing covering various segments and specialties. Driven by her love for writing, she expanded her arena to industries, including travel, automobile, FMCG, and infrastructure. She has been associated with MomJunction for more than two years and covers the products in the sports, adventure, travel, and health sections. Sristi continues to tread industry verticals and...
more