Tennis is a game of high reflexes, strength, and speed; hence, you need high-quality tennis shorts that do not hinder your game. Also, it is wise to invest in tennis shorts that offer comfort and functionality—they should be made of moisture-wicking, lightweight, and stretchable fabric and have side pockets.
Tennis shorts come in various sizes, designs, and colors to suit your style and personality. So, keep scrolling and pick the best tennis shorts that suit your choice from this list.
Top Products From Our List
11 Best Tennis Shorts
The G Gradual men's tennis shorts are designed to offer you unhindered movement on the court during practice and games. Manufactured with a blend of polyester and spandex, these shorts have quick-drying and lightweight  properties to help you deliver high-performance every time. It also features two zippered and meshed side pockets. Further, the drawstring closure design with elastic waistband ensures a firm and adjustable fit on the waist.

With its moisture-wicking fabric and an elastic waistband, this pair of shorts by Ltifone is designed to offer you comfort both on and off the tennis court. The fabric is a blend of polyester and spandex that is highly breathable, ultra-soft, sweat-absorbent, and quick-drying. They also feature a contrast color elastic closure, a rear zippered pocket on the back, and two deep side pockets. The length hits just above the knee and flexes for comfort. Further, the pair of shorts is easy to wash with hand and requires no ironing.

Perfect for tennis, beach, hiking, or everyday use, the Cenfor men's tennis shorts have a classic fit with functional design. The pockets are deep enough to store your small essentials conveniently. An elastic waistband with an adjustable drawstring offers you a customized fit and ensures that the shorts stay in place during intense practice sessions and games. It is made of 100% polyester material that is breathable, lightweight, and moisture-wicking.

Designed with an elastic closure, Roadbox Men's running and tennis shorts allow free movement. The inner mesh lining offers a comfortable fit and provides extra support to your body. The shorts feature multiple pockets for convenience, and the fabric is soft, stretchable, lightweight, and quick-drying, thus allowing comfortable and free movement on the court. In addition, the fabric is rated UPF30+ to protect your skin from harsh UV rays and is machine-washable for easy maintenance.

Real Essentials' tennis shorts with pockets come with a loose-fit design to keep you comfortable and facilitate free movement during practice sessions and games. The fabric is a blend of polyester and spandex and features Dry-Fit technology to offer breathability and stretchability and wick moisture. The short-length shorts are casual and sporty and ideal for tennis, yoga, and other workouts. Further, the internal drawstring with elastic waistband delivers a customized fit, and the shorts come with zippered pockets.

The Head women's athletic workout shorts are made with lightweight and breathable polyester to keep you cool during high-intensity workouts and are perfect for wear during tennis practice and games. The quick-drying polyester material with moisture-wicking features keeps you dry during sweaty hours. Further, the shorts feature an elastic waistband with an optional drawstring to provide a secure fit and come with an inner brief and in varied styles with or without pockets.

These perfect tennis shorts by Cakulo are also ideal for running, jogging, and workouts. Made with mesh liner, these workout shorts are breathable and moisture-wicking to keep you dry after strenuous games. They feature two deep side pockets and a rear zipper pocket. The elastic closure and internal drawcord ensure a customized fit and great comfort.  They come in several vibrant colors and sizes to fit your wardrobe, and the built-in mesh brief offers good support and protection.

This pair of shorts by Suyye comes with an elastic closure and adjustable drawstring for a customized fit. It is made of 100% polyester that is lightweight and breathable and quickly absorbs sweat to keep your body cool during games. In addition, the running shorts come with a seven-inch inseam and side pockets, and the shorts feature a built-in brief lining and are suitable for wear all day long in different seasons.

The double-layer and high-waisted shorts by M Moteepi offer a four-way stretch for superior comfort. The outer fabric is made of 100% nylon, while the inner lining is made of 75% nylon and 25% spandex. The lightweight fabric offers breathability and easy mobility for all sports and has moisture-wicking properties to help you keep cool. Further, the elastic waistband is smooth and fits you perfectly without digging in, and the sides feature deep pockets.

Adidas men's club tennis shorts are made with primegreen, a series of high-performance recycled materials, and come in a regular fit. The fabric offers breathability and stretchability for ultimate comfort. These men's white tennis shorts are styled with three stripes and feature deep side pockets to hold up to three tennis balls. Besides, the regular fit shorts feature an elastic waistband with a drawcord to offer you a customized fit.

Ideal for a variety of sports, these skirts with built-in shorts by Icyzone are premium sportswear designed for comfort and functionality. The high-waisted waistband has a mini inner pocket to keep your cards and two side pockets in the inner short to hold the tennis balls. It also features an internal drawcord for a comfortable and natural fit.  In addition, the high-performance fabric is breathable and keeps you cool. The lightweight and breathable polyester and spandex blend offers a four-way stretch and is moisture-wicking.

How To Choose The Right Tennis Shorts?
When purchasing a pair of tennis shorts, here are a few features you need to consider.
Material: The best tennis shorts are made of polyester material as it is lightweight and breathable. This material is also good at absorbing moisture and dries quickly.
Pockets: Pockets are an important feature of tennis shorts as they help you keep your tennis balls.
Inseam: The inseam should range between seven to nine inches. Too long or too short an inseam, and it could hinder your mobility.
Design: Tennis shorts should be made with well-ventilated material. The elastic band on the waist and a drawstring design are good features you should consider.
Investing in a durable pair of shorts is as important as playing well in tennis. A good pair of tennis shorts helps improve performance as it is designed with durable material and styled to provide maximum comfort. We hope this list helps you pick the right pair of tennis shorts that suits your style.
The following two tabs change content below.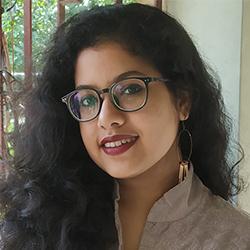 Poulami Nag
Poulami Nag is a writer and associate editor at MomJunction. She did her MA in English from Miranda House, University of Delhi and has qualified UGC-NET. Her journey as a content writer began in 2017 and since then she has garnered diverse interests along the way. Her knowledge of literature and language has given her an eye for detail and...
more