Once your baby outgrows the crib, it is time for them to sleep in a toddler bed. Toddler beds are like standard adult beds, but with a size and design that are appropriate for kids. A toddler bed is also identical to a crib but has a few unique features to meet the requirements of the growing kid.
This MomJunction post tells you more about toddler beds, their benefits, and how to pick the right one, along with a list of the 11 best beds made for toddlers.
11 Best Toddler Beds
Highlight: The key components of the bed are made from high-quality, durable plastic, which makes it lightweight and easy-to-move. If you prefer a toddler bed that can be moved easily from one room to another, then the Delta Children's plastic bed should be a good choice.
Features:
The bed can be dismantled for convenient storage and transportation. Multiple points of attachment hold the bed together securely with nuts and bolts that are shipped with the bed.
Metal rods connect various plastic parts of the bed to make a sturdy frame.
Guard rails attach to the main frame of the bed.
An easy step-by-step guide tells you how to assemble the bed easily. The manufacturer also offers step-by-step videos on their website, which parents can watch before assembling the bed.
The bed holds a maximum weight of 50lb (22.6kg). Certified by Juvenile Products Manufacturers Association (JPMA).
Highlight: The bed comes in seven color options including Cherry, Espresso, Black, Natural, Pink, Pecan, and White. The color choices let you pick one that your toddler likes and one that fits with the room's theme.
Features:
The bed is made entirely of solid wood and is still light, weighing just 16.5 lb (7.5 kg).
The bed's berth stays low, closer to the floor. Two guard rails at the back and front, and two safety rails extending half-way on the sides prevent the child from rolling off the bed.
The bed is made from wooden slats that are lightweight yet hold the frame of the bed firmly.
Easy to assemble with materials that are free of latex, lead, phthalates, and BPA.
The maximum holding capacity is 50lb (22.6kg).
Highlight: The bed has a straightforward design, which makes it convenient to install. Fewer parts make it easy to understand which component goes where. Parents will love the brand's simplistic design.
Features:
Wooden components made with high quality, solid wood.
High guard rails on the back and front, with two more rails halfway along the sides.
The bed ships with the tools needed to install the components together.
The height of the bed is low enough for a toddler to sleep securely.
Maximum weight holding capacity is 50lb (22.6kg).
Highlight: A large canopy with adorable windows covers the entire bed, making it a cozy place for a toddler to sleep.
Features:
The half guardrails on the side also work as a point of attachment for the canopy.
The canopy is made from high-quality plastic. Two entrances on either side of the canopy allow the toddler to step in and out of bed with ease.
Two mesh windows on either side provide ventilation.
Individual plastic components are held together by a steel frame. The bed is JPMA-certified.
It can hold a maximum weight of 50lb (22.6kg).
Highlight: A stylishly designed bed made of quality wood, adding the home décor. The Storkcraft toddler bed goes well with other premium furniture in your house.
Features:
Wide wooden slats provide protection and also give the bed a premium appearance. One guard rail each at the front and the back, and half rails on the side.
The bed is made entirely of high-quality, pine wood acquired from sustainable wood production.
Available in three colors that have a unisex appeal, thus ideal for both boys and girls.
Maximum weight limit is 50lb (22.6kg).
Highlight: Is your toddler a Batman fan? Then look no more, for this bed takes the shape of the iconic Batmobile car, as shown in the comic and cartoon series.
Features:
Made from durable plastic, [ Read: Cribs For Babies ]this bed is lightweight and easy to assemble. The bed ships with stickers that give it a more realistic, Batmobile-like look.
A large guardrail at the back with smaller ones on the side and the front.
The low sleeping height provides maximum protection to a toddler.
JPMA-certified. Maximum weight limit is 50lb (22.6kg).
Highlight: Individual wooden panels fit together to form the bed. The front side of the bed has a low guard rail, which makes it easy for a toddler to get onto the bed without the risk of tripping.
Features:
It is shaped like the famous Disney character, Lightning McQueen, from the animated film Cars. You get decal stickers with details like wheels and badges.
The wooden panels are sturdy and firm, holding the bed together rigidly.
The high guard rail at the back and full guard rails on each side prevent the toddler from rolling on to the floor.
Manufactured provides the details on assembly along with bolt, for the convenience of the buyer.
Certified by JPMA and meets all their safety norms. The bed can hold a maximum weight of 50lb (22.6kg).
Highlight: A low height of only eight inches and a large ingress-egress point makes it a safe yet practical toddler bed.
Features:
Wide wooden panels that bolt into place to make a rigid frame.
One guard rail each at the back and front. Two guard rails that extend halfway on the sides. There is enough gap that makes it easy for a toddler to get onto the bed.
You can get the bed in multiple colors. It is finished with environmental-friendly paint, free of lead and other toxins.
Easy to clean wooden surface. All accessories for assembly provided.
Maximum weight capacity is 50lb (22.6kg).
Highlight: A toddler bed shaped exactly like a sleigh! If you are looking for something exciting to gift to your toddler, then this bed can be your pick.
Features:
The bed is made from solid wood with panels you can neatly assemble with minimal hassle.
The paint is non-toxic and safe for toddlers. JPMA-certified.
High guard rails are present at both front and back, which provides maximum safety to the toddler.
A middle leg on each side of the bed adds stability.
The bed can hold a maximum weight of 50lb (22.6kg).
Highlight: The front guard rail has an interactive clock with a spinner to point time. There is also a planner with activities that a toddler is supposed to do before bed, like wear pajamas, brush teeth, and listen to a story. You can mark the activities with an erasable marker to make bedtime a fun activity for the toddler.
Features:
All panels are made from wood. The bed is low, closer to the ground for maximum toddler safety.
A high guard rail on four sides of the bed to keep the little ones secure while they are asleep.
The bright color scheme makes the bed very enticing for a toddler.
JPMA-certified. It can hold a maximum weight of 50lb (22.6kg).
Highlight: The bed is designed for daytime usage by the toddler and features a single high guard rail on one side and half guard rail on the other. It is an excellent bed to place in the drawing room or even in the bedroom for the toddler's naps.
Features:
Made from solid wood, the bed is has a low height that makes it easy for the toddler to get on and off the bed. It is naturally free of latex, phthalates, lead, and BPA.
There is a slidable, storage drawer at the base of the bed.
All tools for easy assembly provided by the manufacturer.
Available in five colors. It can hold a maximum weight of 50lb (22.6kg).
What Is A Toddler Bed?
The US Consumer Product Safety Commission defines a toddler bed as a piece of furniture designed to accommodate a standard infant crib mattress (1). The dimensions of a standard crib mattress are 28in (71cm) in width and 52in (133cm) in length (2). If you already have a standard, full-sized crib for your baby, then you can continue to use its mattress with a toddler bed.
[ Read : Babyhug Mattress Set Reviews ]
The Dimensions Of A Toddler Bed
The dimensions of the bed should at least be 51 5/8 inches (130cm) in length and 27 1/4 inches (69cm) in width. Toddler beds in bigger sizes are available too.
The Right Time To Introduce The Toddler Bed
Ideally, you should wait until the baby is at least 15 to 18 months old and capable enough to stay secure in a toddler bed. Also, check if the toddler is ready to move into a bigger bed. If your toddler continually resists sleeping in a toddler bed even at the age of 18 months, don't push them. Give it a break and try after a few weeks or a month. Most kids get used to sleeping in a toddler bed by the time they are 20 months old.
[ Read : Babyhug Kelly Wooden Cot Review ]
What Are The Benefits Of A Toddler Bed?
A toddler bed offers the following advantages.
Transitioning to a grown-up bed: Toddler beds lie somewhere between a crib and a full-size adult bed and make transitioning to a grown-up or adult bed easier.
Safer than full-size bed: Toddler beds are lower than a full-size bed and also feature some guard rails. Toddlers can sleep safely in the bed until they are old enough to sleep in a full-size bed.
Makes things easier for the parents: Cribs lock the toddlers inside, crippling their movement and making them dependent on the parent for everything. A toddler bed gives the child the freedom to get on and off the bed on their own. It is especially useful when the toddler is learning to potty train and wants to go to the toilet.
That said, a toddler bed is no good if you don't choose one that meets your child's requirements.
[ Read : Fisher Price Georgia Wooden Crib Cum Toddler Bed Benefits ]
What To Look For In A Toddler Bed Before Buying?
Here's a checklist you can use for picking a bed for your toddler:
Low bed height: There is no standard dimension for the height, but it should be low enough that the toddler can sit on the edge of the bed with both the soles of their feet touching the ground. If you fear your toddler may roll over from the edge, then you can consider toddler beds that are almost at floor height.
Guard rails: Toddler beds usually have guard rails at the back and halfway across the sides of the bed. Many beds also have a guard rail at the front to prevent the toddler from rolling down or getting precariously close to the edge during sleep.
Sturdy legs: The guard rails may add some extra weight to the bed. Therefore, toddler beds usually have two extra legs to support that additional weight, and for stability and sturdiness.
Assembly style: Pick a bed that comes with clear instructions on how to get the parts assembled. It is vital to assemble a toddler bed correctly to ensure safety.
Material: Toddler beds can be made of plastic or wood. Plastic is easy-to-clean and light. Wood is more durable and can withstand rough use. Make a pick according to your requirements and what works better for your toddler.
[ Read : Babyhug Teddy Print Baby Bedding Set Review ]
Tips For Toddler Bed Usage
Observe the weight limit: Most toddler beds support a weight of no more than 50 lb (22.6 kg). Toddlers grow quick, so watch their weight and the capacity of the bed to prevent any crashing accidents.
Check for loose joints: Periodically check for any loose joint or parts of the bed that seem squeaky. If the toddler is active and jumps on the bed, then you must check for loose joints more often.
Toddler beds provide an excellent opportunity to take the first steps to train a toddler to sleep alone and independently on a full-size bed. Pick a toddler bed that works for both you and the toddler as well.
Did your child use a toddler bed or did he prefer the crib? Share your experience in the comment section below.
References:
MomJunction's articles are written after analyzing the research works of expert authors and institutions. Our references consist of resources established by authorities in their respective fields. You can learn more about the authenticity of the information we present in our
editorial policy
.
Recommended Articles:
The following two tabs change content below.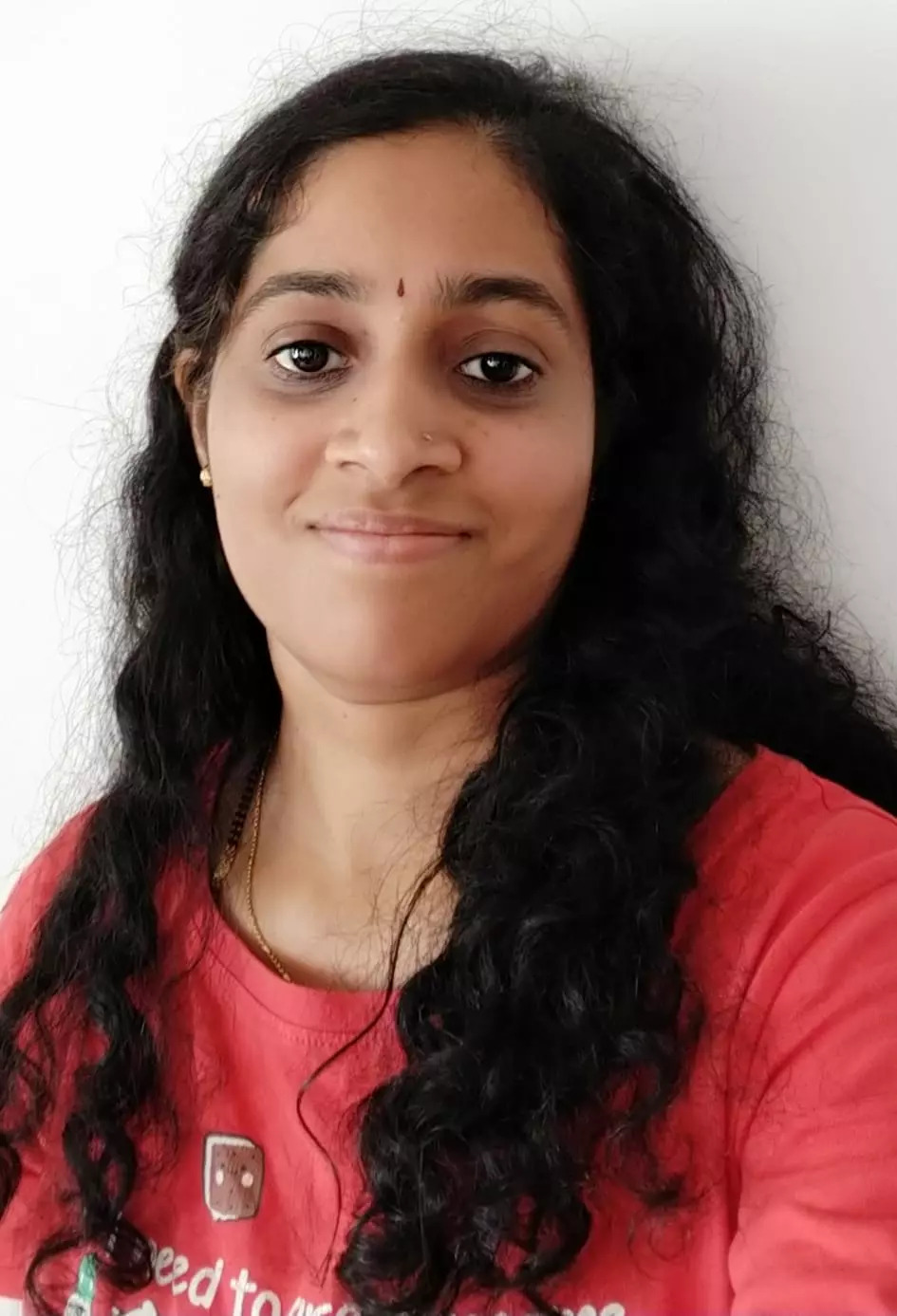 Vibha Navarathna
Vibha is a coder turned content writer. She holds a Masters degree in Computer Applications and a certificate in 'Introduction To Child Psychology'. Her passion for writing fresh and informative content made her a full-time writer. Holding certifications in content writing and creative writing, she writes on electronics and baby products for MomJunction. Apart from work, Vibha is found reading...
more