Preparing tofu the right way can be a little tricky because its inherent flavor is bland even though it features remarkable flavor-grasping abilities. If you want to mold this creamy, solid substance into something yummy, with the right shape and texture, try the best tofu presses to make sure that happens.
Tofu is incredible for cooking both sweet and savory dishes, particularly in Asian cuisine. The white and creamy food item enhances the flavor of your meal and is also a great source of protein, calcium, and iron.
However, tofu needs to be adequately pressed to ensure it becomes most flavorful. If it has too much moisture, it will end up being watery and unpleasant. Thus, to enjoy the perfect tofu each time, bring home one of the best tofu presses listed in this post.
Top Products From Our List
The 11 Best Tofu Presses In 2021
Are you a workaholic and homemaker? Want to cook some delicious tofu quickly? This tofu press by EZ may be the right choice for your hectic schedule! It helps you press tofu and also homemade paneer within 15 minutes by removing excess water. There is an extra feature of centering marks to ensure proper placement before pressing. Despite being made of plastic, its top plate is equipped with stainless steel grommet to block plastic from entering into tofu/paneer. Unlike spring and elastic presses, this doesn't contain any springs or bands and does not wear out or break easily.
 Pros
Fastest press
Better flavor absorption
Better texture and taste
Ideal for most tofu block sizes
BPA-free and USDA certified plastic
Easy to clean with warm soapy water
 Cons
Knobs may be slightly loose
Looking for a stylish, compact, and portable tofu press? Then, this one by Tofuture may be the right choice! This plastic white-green press is completely safe and can be cleaned using a dishwasher. It features multiple containers for varied usage — for tofu placement, exerting pressure, and excess water collection. There is a provision of silicone bands that can be adjusted in hooks as per the thickness of a tofu block. This intricately designed tofu press facilitates a comfortable and clean pressing and can be easily kept inside a refrigerator.
 Pros
Compact
BPA-free plastic
Portable tofu maker
Stylish design with an appealing outlook
Enhanced taste, texture, and flavor absorption
 Cons
The plastic clips may be slightly fragile.
Who doesn't love an add-on along with a product! Here is a pack that includes a tofu press and a tofu cloth by Mangocore. Made of food-grade plastic, this tofu maker is an environment-friendly and durable product. Being a comfortable-to-use and odor-free tofu press, pressing tofu using this mold results in better texture and taste, and gives it flavor grasping properties. In particular, it is a steamed tofu box slab much like a flat chassis. This press comes with a cotton tofu cloth that absorbs excess moisture from the tofu.
Pros
Durable
Compact
Lightweight
Easy process
 Cons
The lid may be slightly fragile.
This uniquely designed tofu press, which is stylish and elegant, turns out to be one of the best tofu presses in the market. It easily fits in a refrigerator and is portable too. By applying pressure over the spring-loaded plastic slabs, the excess water gets collected at the top lid, making cleaning much easier. This tofu maker can also be used for marinating purposes and as a storage container. There are separate, specialized tofu presses available for varied types of tofus as per their properties. This homemade tofu press can be used to press delicate ingredients like cheese, rice, and yogurt.
Pros
Better taste
Easy to clean
Extra-firm tofu
Compact size
Spring-loaded slabs
Suitable for delicate foods
Cons
Want to enjoy some restaurant-style tofu? Here is your one-stop solution — tofu press by that tofu thing! Molding the tofu using this perfectly designed tofu press gives it better texture, taste, and flavor absorbing tendency. What we love the most are its speed and 6-sided lattice panels! It promises you extra firm tofu in just 15 minutes by eliminating excess water through panels. This tofu maker is equipped with a unique feature of the single-screw design. This makes it easier for you to hold tofu in one hand and press by exerting pressure with another, enabling you to feel the tofu block when it turns right!
Pros
Long-Lasting
Speedy pressing
Food grade material
Unique and stylish design
Dual orientation structure
Cons
The press might be slightly tight.
Do you love tofu and presses but hate cleaning the water that's released? Then, this tofu press by Glue Theory may be the right choice! This tofu maker assures better texture and taste, giving you extra firm and meatier tofu. Made of BPA-free food-grade stainless steel, it is completely safe to use and easy to maintain. What we love the most is the detachable bottom plate that collects excess water without having us run for kitchen towels! This efficiently structured, easy-to-use plate style press is considered to be one of the best tofu brands in the market for its compatibility and innovative features.
Pros
Unique design
Detachable drip tray
Compatible with most tofu block sizes
Precisely structured holes to drain water out.
Cons
Knobs may be slightly tight
Want to prepare your tofu from scratch? Do you love Japanese cuisine? Your one-stop solution is this tofu press by Tofu Kit. This tofu maker is known for its fragrance and craftsmanship. The scent of the hinoki (Japanese cypress) will never fail to impress you. Being a wooden tofu press, it is safe and healthy to use. This homemade tofu press comes with a nigari packet (a form of Japanese sushi ingredient), press cloth, and cooking instructions. This press offers you an incredible experience from 'produce' to 'plate' – all done by yourself!
Pros
Compact size
Extra-firm tofu
Improvised taste and flavor
Compatible with most tofu block sizes
Cons
The top lid might be slightly small.
Want to relish some mouth-watering tofu? Then, this bamboo wooden tofu press by Grow Your Pantry helps you prepare extra firm tofu with great texture and smacking taste in just 15 minutes of pressing time! With its precisely slotted holes that drain excess water out and a bespoke bottom plate that collects water without making a mess, this turns out to be one of the best tofu presses in the market. The whole construction of this plate style press is made by using bamboo wood, which ensures safety and longevity. It prevents rust, corrosion, and breakage. It comes along with an instruction manual, a tofu recipe book, and a surprise bonus gift.
Pros
Eco-friendly
Speedy pressing
Sturdy and durable
Includes a storage bag
Easy to clean and maintain
Anti-rust stainless steel finger tighteners
Cons
Springs may be slightly tight
Do you prefer eco-friendly products? Then, this bamboo and food-grade 304 stainless steel tofu press by Kimona Kitchen may be the right choice for you. Being a thick wooden tofu press, it does the pressing within 6-15 minutes to give you extra firm tofu. The anti-rust steel bolts eliminate corrosion, making it easier to drain out excess water to transform soggy tofu to a firm and meatier one.
 Pros
Sturdy
Better texture
Enhanced taste and sharpness
Compatible with all tofu block sizes
 Cons
Looking for an all-in-one press for your soggy food items? Are you a Japanese food lover? Well, here it is! Gourmet Wooden Tofu Press by Country Trading Co. This tool allows you to press double-block tofu in 30-60 minutes to make it extra firm tofu with better texture and sharpness. Along with this tofu press, you get a cheesecloth, sushi and musubi squares, and sushi and tofu recipe ebooks. Rolling sushi, preparing vegan cheese, and pressing them will no longer be a problem when you have this tofu maker!
 Pros
Eco-friendly
Larger holding space
Can press multiple blocks at the same time
Presses paneer, cheese, feta, and halloumi
Cons
Might be heavy
The base might be slightly flimsy.
This stainless steel tofu press is eco-friendly and safe to use. With its ultra-heavy pressing weight, this tofu maker gives you an extra firm and tastier tofu by eliminating all the water out of it. This tofu press does not have any springs, plastic parts, or bands, leaving no room for breakage, corrosion, and rust. This simple yet classy homemade tofu press comes in 2 styles — The Sumo with a laser-cut design and red-colored knob on top, and The Ninja with a black colored knob and glossy sides.
Pros
Affordable
Easy to clean
Quicker pressing
Suitable for making paneer and cheese too
 Cons
Expensive
Might not be suitable for few tofu block sizes
Choosing the right tofu press may be a little confusing. You need to consider a few key factors before arriving at a decision.
 How To Choose The Best Tofu Press
1. Choose your style
There are 2 types of tofu presses — plate style press and box style press.
Plate style press: These presses function with 2 plastic or metal plates. You need to tighten the plates, place the tofu block between them, and exert pressure over it using 2-4 knobs to eliminate water. Timely adjustment of knobs is required as the tofu block tends to shrink. This process takes up to 10-30 minutes in total, depending on the block sizes.
Box style press: These presses function with a metal, plastic box, or container and a top plate equipped with a spring mechanism. All you need to do is place the tofu block in the box and fit the top plate as per the instructions given. After this, the plates exert pressure over the block inside the box to eliminate moisture and water. This type of press is easy to use but may not suit all tofu block sizes.
2. Ease of use
One of the key points to consider before purchasing a tofu press is its ease of use. Generally, box style presses are convenient to use than plate style ones as they ensure quicker pressing. However, if you don't mind adjusting knobs, you can opt for plate style presses.
3. Safety and maintenance
Generally, wooden and food-grade stainless steel tofu presses are considered to be good and can be safely maintained. When it comes to plastic, opt for a BPA-free one. The knobs in plate style presses can be metal or plastic while the screws and springs are mostly made of steel. While purchasing a tofu press, look into the durability and longevity of the product too. A compact and portable tofu maker can be quite efficient.
4. Ensures better texture and taste
Bland tofu turns into something tasty and exciting only when it becomes extra firm with a good texture! Tofus have amazing flavor grasping qualities when it is totally out of excess moisture. Thus to attain all these, an efficient tofu press is all that you need!
5. Unique features
Once you are done analyzing the above criteria, start looking out for some unique features in your tofu press that can motivate you to purchase it. This may include appealing design, lattice panels to drain out water, innovative structure, warranty, guarantee, and add-ons such as recipe books and cheesecloth.
Frequently Asked Questions
1. How to use a tofu press?
It depends on the style you choose. If it's a plate style press, you need to adjust the knobs according to the tofu block size for the plates to exert pressure. As for the box style press, you just need to place the tofu block and wait until it gets pressed.
2. What are the benefits of a tofu press?
There are numerous benefits attached to a tofu press — it eliminates excess moisture from the tofu to make it extra firm, gives it a better texture, enhances its flavor absorbing properties to make it tastier and meatier.
A tofu press also relieves you from hectic manual pressing using a stack of thick books, paper towels, and heavy objects. You just need to place your tofu in the tofu press and wait for it to get pressed. How simple is that!
3. How long do you press tofu?
The instructions would be given along with the product. In general, you may have to place your tofu block in the tofu press for 45-60 mins for better results. Make sure that you re-tighten the knobs every 10-15 minutes for enhanced tofu texture.
Tofus may sound boring, but if it gets pressed the right way, it paves the way for some drooling magic in terms of texture and flavor. Choosing the right tofu press can enhance your tofu cooking to impeccably higher levels. Hence, we compiled a list of the top 11 best tofu presses for your reference. So then, what are you waiting for? Go, find your best tofu press to turn this bland ingredient into a delicious one.
The following two tabs change content below.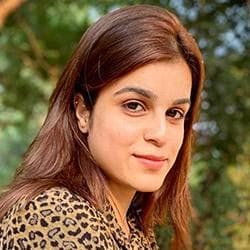 Sakshi John
Sakshi did her graduation in Journalism from the Madras Christian College, Chennai, before starting her career as a freelance writer. She is into blog writing and for MomJunction, she covers various topics, including products to buy for your kitchen, furniture, and other home requirements. Previously, she interned as a content writer in a cyber security firm. As a content writer, Sakshi...
more