Most of us call a plumber when there is a clog in the sink or toilet. However, with the best toilet auger at home, you could easily fix clogs without assistance. A toilet auger is a tool that works beyond a plunger's capacity to remove clogs in your drainage systems. The spring coil in the auger is long enough to reach the toilet U-trap and clear blockage.
You may need the help of a plumber only if the blockage occurs in the sewer line or the clog does not clear after you have used an auger. Read on as we list the best toilet augers you can choose from, tell you how it works, and give you a few tips on choosing one.
Top Products From Our List
8 Best Toilet Augers Of 2021
It's easy to see why this Forlivese product features on top of our list. This pack includes 5 pieces in 3 different styles and sizes. When one tool doesn't work, you can quickly try another until you have found the right one to unclog your drain. The stainless steel one with a blue handle and spring design is an auger designed for cleaning the toilet, sink, floor, tub, and bathroom drains. Measuring at 40 inches, it can efficiently remove obstructions. Meanwhile, the 20.1-inch orange and green plastic snake tools are ideal for quick removal of medium blockages, and the 24-inch stainless steel snake with a red handle easily removes hair and retrieves stuck items.
Pros
Sturdy and durable
Easy operation
Suitable for use in different types of drains
Green and orange ones feature a multi-tooth design
Cons
Some may find the spikes on the plastic tools slightly fragile.
It's always best to keep more than one drain cleaning tool handy, especially in different styles, with each one used for different purposes. This 6-piece set is convenient to use and does the job well. It includes a 39.3-inch toilet auger, a 24-inch water snake catcher, a 27.5-inch hair cleaning brush (made of stainless steel), and 3 19.6-inch orange plastic drainage cleaning tools. While the auger is great for clearing out a blockage in the toilet, the other tools work well for removing hair and dirt from the drain.
Pros
Sturdy
Safe to use
Auger doesn't cause scratches
Metal tools feature an easy-to-grip handle
Cons
May not be rust-resistant
The stainless steel tools may be slightly big for a bathtub drain.
One of the nastiest things a homeowner may potentially have to deal with is a clogged toilet. The smell and mess can be so unbearable, and immediately attending to it is the only way to get rid of the discomfort. That's why you should always have a toilet auger at home! This auger by TOPWELL is both flexible and strong and can extend up to 25 feet and bend more than 90° without breaking, making it easier to work with. Moreover, you won't need a chemical cleaning solution for this job. For easy operation, this tool includes a thumbscrew that can be adjusted to increase the length of the steel wire and tightened to prevent it from falling off.
Pros
Wear-resistant
Easy to store
Non-slip PE plastic handle
Heavy-duty 72A manganese steel cable
Features a telescopic handle that rotates clockwise
Cons
Might scratch the inside of the toilet
Effectively solve the problem of jammed household toilets with this simple-to-use and operate auger by Plumb Craft. Featuring a steel construction that ensures durability and strength, this tool offers fast clearing of toilet obstructions. Its flexible 3-foot length cable that's 0.375 inches in diameter can be easily pushed into the toilet drain while the sturdy head helps dislodge difficult clogs.
Pros
Steel turning rod
High-quality materials
Anti-slip vinyl grip handle
Ergonomically-designed safety guide tube
Cons
Might show signs of rusting if used frequently
If you are looking for a toilet unclogging tool that does the job faster and costs less than a plumber, this toilet auger is your best option. Featuring a super-long 6-ft Tri-Wrap inner core cable, it can reach far into the inner depths of the toilet and drainage pipe. Plus, the cable is kink-resistant, allowing you to push it back and forth through the obstruction with ease. Suitable for any type of toilet and urinal, this tool comes with a bulb head that can break down the clog smoothly. The best part about this auger is that you can use it with either the included vinyl handle or drill attachment.
Pros
Slip-resistant handle
Vinyl guard protects porcelain
Goes up to 500 RPM with drill attachment
Corrosion-resistant zinc-plated steel tubing
Cons
Might be too big to be stored conveniently
Do you have kids who like to flush down baby wipes and excess toilet paper into the toilet, making it easily and severely clogged that you have to clear it out quite frequently? What you need is a closet auger for toilets such as this one by General Pipe Cleaners. This tool can break down obstructions and also fish out items that can't go down the pipe, thanks to the down head fitting and a durable hook at the tip. This heavy-duty 6-feet auger has a 3-feet Flexicore cable collapsed into the guide tube. While the first 3 feet can be pushed up until the toilet bowl, the remaining 3 feet helps you push it further in when you need to clear stoppages beyond the bowl. All you need to do is press the button and turn the crank handle. The Flexicore cable is replaceable and is made of a 2-layered tempered spring winded around a 49-strand wire rope, which means you don't have to worry about it breaking or kinking during usage.
Pros
Made of durable materials
125 inches in diameter outer steel tube
Strong-build hexagonal guide tube
Vinyl handle ensures a comfortable grip
Includes a vinyl guard handle and Grip Clip (to secure cable)
Cons
Storing the product might be difficult due to aesthetic and sanitary reasons.
Are you on the hunt for a toilet auger that offers optimal porcelain protection while you're clearing out a clog? Give the Milwaukee TrapSnake toilet auger a try! This tool features a fixed rubber boot design that prevents the toilet from getting scratched or chipped. It also ensures a snug fit in your hands for ease of usage. While the 6-feet long cable is flexible enough to navigate through even the tightest traps, the crank handle comes equipped with a locking mechanism that allows you to release or tighten the cable as needed.
Pros
Delivers on durability
Replaceable cables
Features a bulb head
Can be used with a powered unit
Cons
Locking and releasing the handles might be a little tricky initially.
Get your toilet back to a fully-functioning state in minimal time with this tool designed to break down just about any shallow clogs and keep your drains running smoothly. Safe and convenient to use, the auger measures at 3 feet and comes with a high-carbon spring cable that does the job well. It also features a handy clip that keeps the spring cable secured when not in use. All in all, it's an excellent tool considering its quality build and efficiency.
Pros
Lifetime warranty
Rust-resistant cable
Includes a safety guide sleeve for effortless operation
The non-slip handle ensures a comfortable grip.
Cons
Might cause scratches on porcelain
The length is not suitable for deep toilet cleaning.
Given below is a buying guide that might help you make an informed decision when choosing a toilet auger.
How To Choose The Best Toilet Auger
The durability and reliability of an auger depends on the material used. Most augers are made of either plastic or metal. If you're opting for a metal one, make sure it is resistant to corrosion since it comes in contact with water and hazardous waste. Also, the cable should not break or kink when dealing with heavy blockages. As for plastic ones, they do not rust, but they have a higher possibility of bending or snapping while clearing tough clogs. 
When it comes to the mechanism, there are 2 types — manual and electric or battery-powered. While manual toilet augers work well to clear out small obstructions, the battery-powered or electric ones can efficiently unclog difficult stoppages in a few minutes. The electric ones are convenient to store too.  
The length of an auger is an important factor to consider as it has to fit your toilet's needs, else it becomes useless. The length varies from one brand to another, so choose one based on the size of your toilet. In addition to this, you should also consider the length of the cable that comes in different measurements, starting from 3 feet and going up to 50 feet.
The diameter of the cable is as important as the length and should be chosen based on the size of the pipe installed in the toilet. The diameter refers to the cord's size. Cables with a larger diameter will not fit small/thin pipes, and cable with a smaller diameter may not be powerful enough to unclog large pipes. 
The protective guard is nothing but a vinyl covering at the end of the tubing that protects the delicate porcelain surface of the toilet from getting scratched or chipped. 
Whether you use your bare hands or wear gloves while holding the auger, you should choose one that features an ergonomic handle. This will allow you to comfortably grip the auger and hold it in place, preventing fatigue and cramps in your hands.
Toilet Auger vs. Snake: Is There A Difference?
Although the 2 terms are used interchangeably since they look similar, there are quite a few differences between them.
Toilet auger: As the name suggests, this tool is commonly used to unclog clogged toilets. It is heavy-duty and efficient in clearing out tough blockages. Also known as a water closet auger, it usually comes equipped with a porcelain bowl guard, a manual crank, and a long cable with a closed-spear or bulb head.
Primarily used to push down the clog, an auger works its way down the toilet and through the drain until it reaches the clog. Its bulb-like tip helps break down the clog and force it down the sewage system. Some augers feature a small hook at the tip that can help bring up waste from the toilet.
Drain snake: Drain snakes are lightweight and smaller than an auger and are usually used to remove medium clogs in toilets and smaller drains such as sinks and bathtubs. Featuring a hook-like tip that can clasp onto the obstruction, snakes are specially designed to retrieve items such as tissues, coins, and hair from the drains. 
Here is a list of the 8 best toilet augers you should check out right away. We have searched high and low to find ones that are easy to use and cleans out blockages like nobody's business. A great alternative to a plunger, an auger can remove even the toughest clogs in the drains. With this tool at your disposal, you won't even need to call a plumber frequently, which makes for an economical way of managing clogs. The less time you spend dealing with clogs, the better it is, isn't it? So, go through the list and pick the one that suits your needs.
The following two tabs change content below.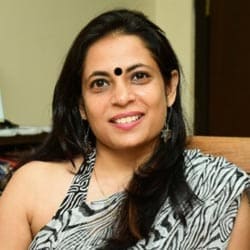 Priti Bose
Priti Bose is a poet, songwriter and blog writer. She did her masters in English, Public Relations and Advertising. Her creative skills and hunger for details make her do in-depth research on the topics she covers. For MomJunction, she writes on product analysis and reviews, especially for kids' products, toys and gifts. Before her association with MomJunction, Priti worked in the...
more