Keep your toilet clean in between washes with our list of the best toilet bowl tablets. These tablets contain disinfectant chemicals and need to be placed in the water tank to work effectively. They release the chemicals through the water to destroy harmful, disease-causing bacteria during each flush.
If you find it difficult to clean the toilet bowl with a brush, these tablets can simplify the task. A few products also remove urine and hard water stains, thereby sanitizing the toilet completely. So, keep reading to find the right toilet bowl tablets that would keep your toilets fresh, hygienic, and clean.
11 Best Toilet Bowl Tablets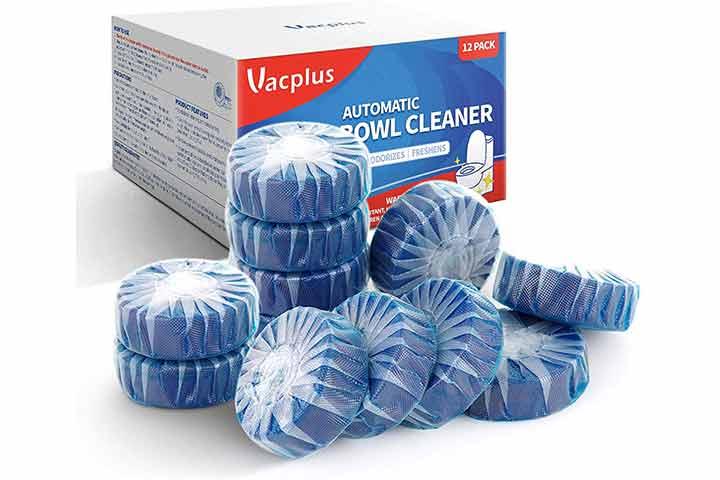 Using Vacplus toilet cleaning tablets, you can eliminate the toilet's rancid smell. They are convenient to use. You only need to put them in the tank to get a clean, spotless pipe and toilet bowl. The tablets contain a formula that eliminates hard-to-remove urine stains. The septic-safe toilet bowl tablets can last for seven days, and the intensity of their blue color indicates that the tablet requires replacement. Learn more about this product in this video.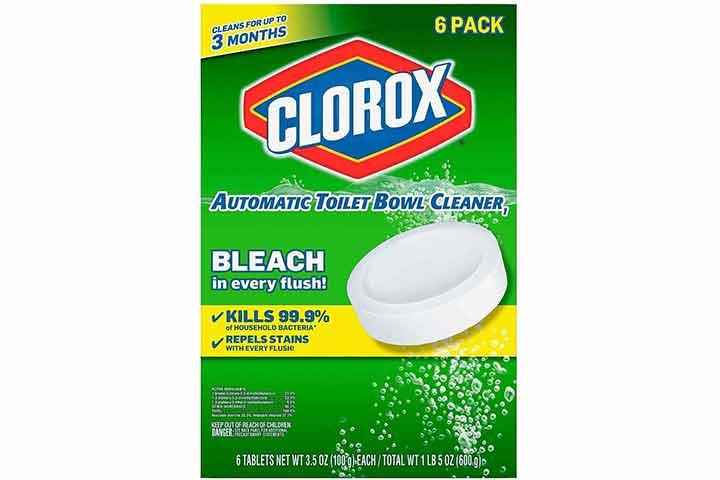 If you want to kill bacteria and reduce unnecessary stains simultaneously in a single flush, try Clorox bowl cleaner tablets. The bleach can treat stubborn stains, such as lime scales, and help reduce unpleasant odors. Each tablet only needs five minutes to work and lasts for nearly six months. This video will provide you with added insights about the product.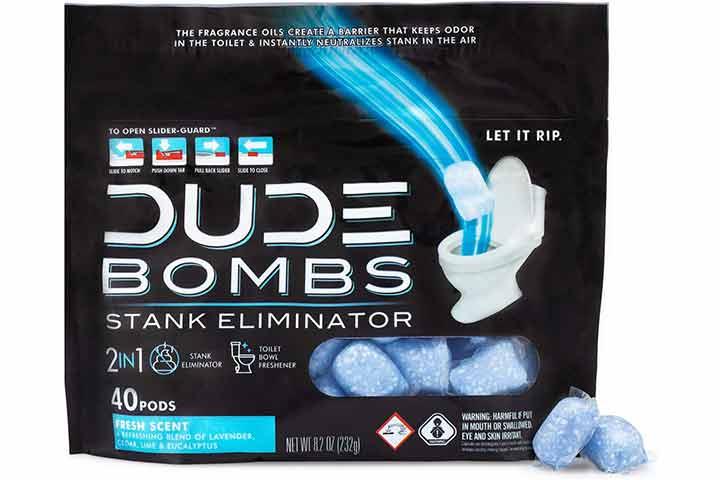 Dude Deodorizing not only eliminates harmful germs but also leaves your toilet smelling fresh. Dude toilet freshener contains a combination of lavender, line, eucalyptus, and cedar fragrance oils, making the product ideal for use in public restrooms. These 'bombs' create a barrier and reduce the stink in toilets. All you need to do is drop the 'bomb' into the toilet and allow it to dissolve. After that, each flush would leave the toilet smelling fresh and clean. The large pack would last long.
The 2000 flushes product uses chlorine to remove stubborn stains during each flush and keep your toilet clean and hygienic. Since this cleaner emits a fragrance, it is a two-in-one benefit for you. You will not have to worry about the scum on the bottom of the toilet because the powerful bleach can easily scrape it away, making your toilet bowl 99.9% bacteria-free. Each tablet will keep your toilet bowl clean for nearly four months.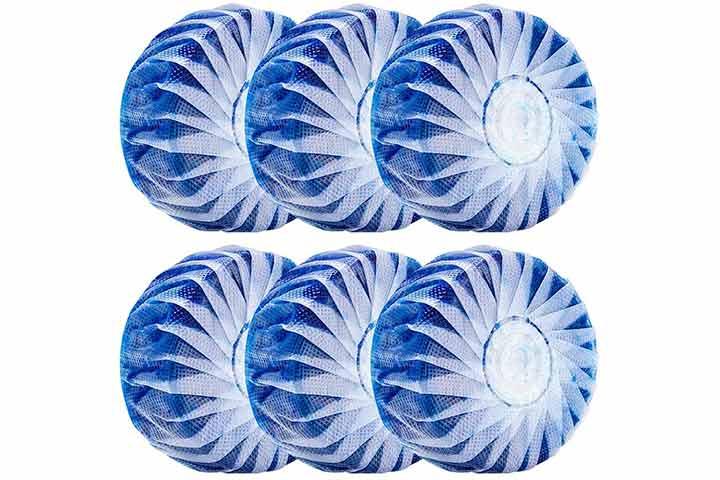 If you are looking for tablets that can keep your toilet bowl, pipes, and sewer pipes clean, Meihejia toilet bowl tablets are ideal. All you need to do is place the tablet in the tank with its protective film, and the product will dissolve into a cleaning blue-colored agent. Every time you flush, the tablet will clean the pipes, bowl, and sewer pipe. Each tablet can leave your toilet area smelling fresh and lasts for about ten days.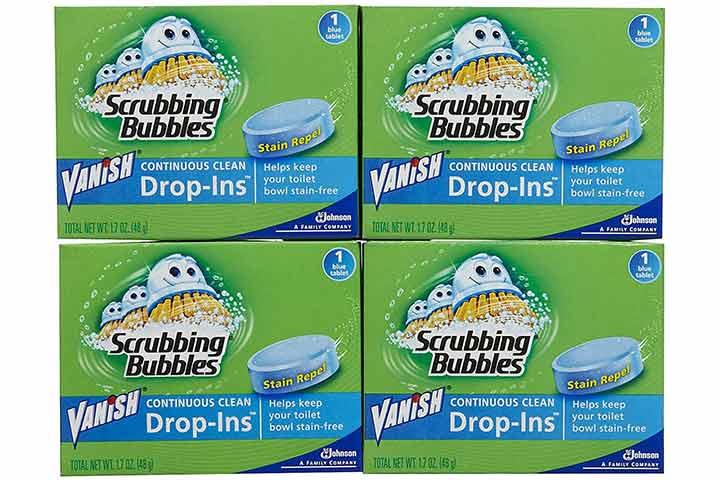 Vanish's tablet is specially designed to remove stains on the toilet and is an essential cleaning tool. Anionic surfactants are used to remove stains. These toilet bowl tablets not only clean but also deodorize the bathroom. You will be left with a clean toilet with fragrance for up to two weeks. These tablets are beneficial in public or office restrooms.
RustGuard tablets can remove hard water and rust stains and do not contain acid, chlorine, caustics, or phosphates, thereby causing no damage to the septic tank and pipes. You can place them in the tank to achieve a strain-free toilet bowl. The dissolved tablet will remove stains each time you flush, even in places the cleaning brush cannot reach.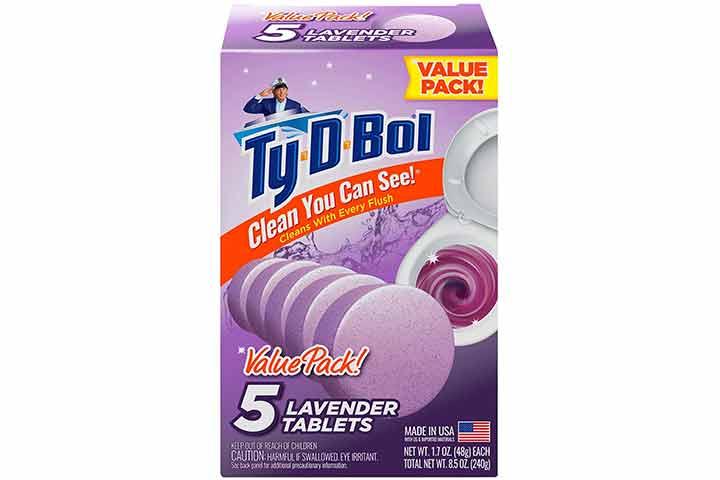 With Ty-D-Bol non-bleach lavender toilet tablets, you can have a fresh and clean bathroom. These hard water toilet tablets can reduce unpleasant odors from the bowl. This toilet cleaner is packaged in various sizes. The intensity of the purple water indicates the replacement time of the tablets. The purple color released by the dissolved tablet will reduce dirt. Each tablet can last for several weeks so that you can have a cleaner toilet for a long time.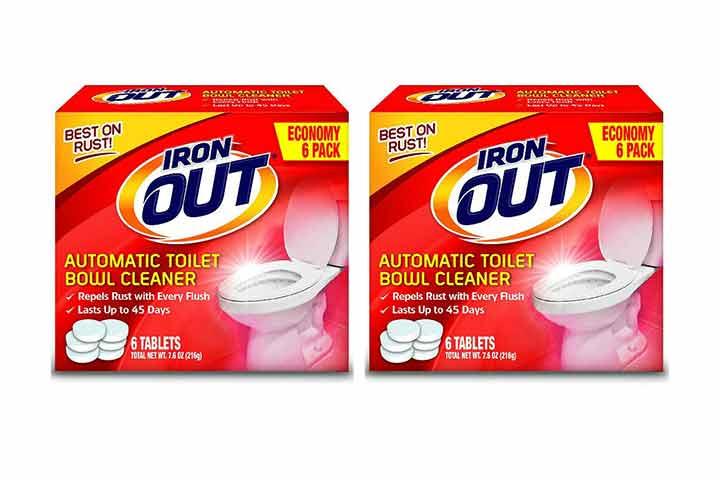 You can trust this product to remove rust from toilets and septic tanks because the septic-safe toilet bowl tablets are highly concentrated. These hard water toilet tablets are safe to use despite the potent formula. Each tablet lasts for up to 45 days. You can reduce the efforts of scrubbing the toilet by simply placing the tablet in the tank.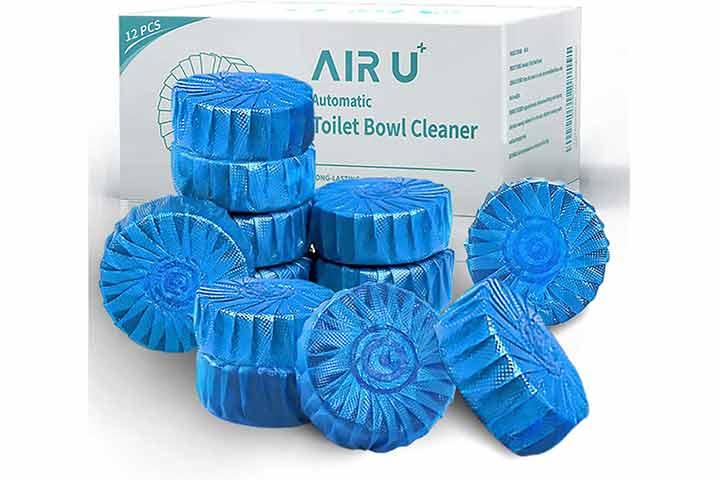 You can use Air U+ toilet bowl cleaner tablets for a long-term cleaning effect. The product ensures longevity with up to 300 flushes per tablet. Put the tablet in the septic tank to eliminate any unwanted odors. The product can remove dirt, rust, and urine stains.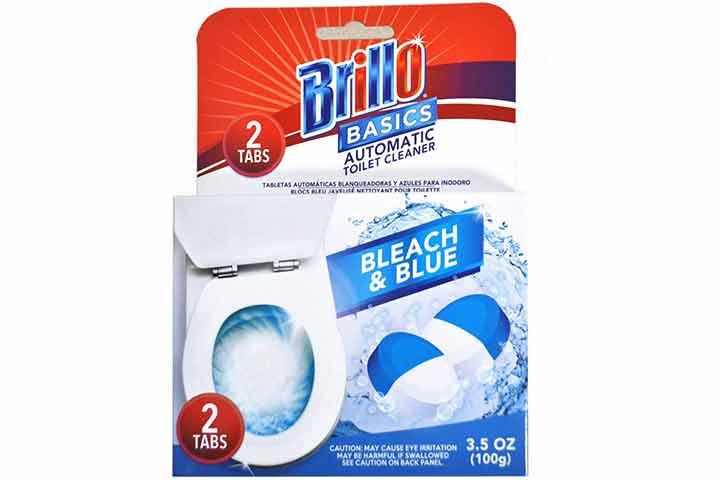 This product not only cleans the toilet bowl but also keeps your septic tank spotless. The potent concoction of these toilet bleach tablets shows an effect on the toilet every time you flush the toilet and remove the foul smell with fragrance. They give out the blue color on dissolving, which indicates it is time to replace the tablet. Each tablet can last several weeks and are also safe for plumbing.
Things To Consider While Buying Toilet Bowl Cleaner Tablets
A good toilet bowl cleaner can keep your toilet clean. However, before buying the best toilet bowl cleaner tablets, consider the following factors.
Color: The color of the tablet indicates the time to replace the tablet so that you can keep the next batch of tablets ready.
Attachment type: Typically, toilet bowl tablets are available as drop-ins or clip-ons. A drop-in tablet is ideal for septic tanks and toilet bowls. A clip-on tablet is only suitable for toilet bowls.
Type of use: Some toilet tablets kill germs, while other tablets can remove stains or deodorize toilets. Some tablets remove urine, lime, hard water, and rust stains.
Contents: Some toilet bowl cleaners use bleach as an active agent. If you are allergic to bleach, several non-bleach tablets are available on the market.
Eco-friendly: Choose a product that is not too harsh on the plumbing system.
Pet-friendly: Pets drinking water from toilet tanks is common. You can prevent any harmful effects on your pets by choosing pet-friendly products. You can refer to the manufacturer's description for this factor.
Why Trust MomJunction?
After careful comparison of several toilet cleaning products online, we bring you the list of the best toilet bowl tablets. These tablets contain disinfectants that kill harmful bacteria and remove stubborn stains, leaving the toilets spick and span. We have included every product's description and a crisp things-to-consider section that will help you make an informed choice. Also included are some frequently asked questions that will answer the most common queries buyers have about toilet cleaning tablets.
Recommended Articles: