If you want to attach a toilet to the floor and connect it well to a drain, you need a toilet flange to get the work done. Here's our list of the best toilet flanges to help you choose the right one. Flanges have three to four-inch diameters and come in various shapes and sizes. They are mostly made of rubber, metal, or PVC for durability. Proper installation of the toilet flange is a crucial aspect of plumbing as it prevents water leakage and keeps the bowel in place perfectly. So, learn more about the various flanges available to choose the right one for your home.
Top Products From Our List
 7 Best Toilet Flanges
If you want to solve toilet water leakage caused by broken flanges, use Next by Danco. It fits most standard toilets and ensures perfect installation with secure seal technology. You can place a wax ring on the existing flange and screw in the HydroSeat. The self-centering gasket has a powder-coated steel structure, and the gasket grips the toilet horn tightly and seals out sewer gas and debris.
Coflex's FlexOn toilet flange is a wax-free toilet flange and spacer system designed for new installation or repair. It is compatible with four-inch PVC, ABS, cast iron, or lead pipes. The spacers easily connect to the flange to reach the final floor height. The patented pressure gauge allows you to check if the toilet is sealed correctly before lifting and installing it. The product is NSF-certified.
Dometic's socket floor flange is compatible with all plastic RV toilets. The three-inch socket floor flange is made of ABS material and has eight fasteners to improve installation security. You can use the replacement seal for a wide range of toilet models.
The Universal drain flange is designed for PVC, cast iron, or plastic pipes measuring four inches in diameter. The durable toilet flange is extremely easy to install and weighs 8oz.
Danco flange is made of durable plastic and has a long service life. This product is designed to connect the drainpipe and the toilet in a secured position and is suitable for mobile homes and RVs. The flange diameter is 7in, and the thread diameter is 3.25in. Ensure you secure it perfectly to the floor.
The semi-flexible flange is made of heavy-duty ABS plastic and suitable for four-inch or three-inch 40 DWV pipes. The two-inch offset provides a very little margin of error for flange alignment, while the top metal ring extends durability and prevents flange breakage. The non-stick foam pad acts as a shock-absorbent and protects the tub from dents and scratches.
LaSalle Bristol toilet flange is a unique product designed with high-quality materials for durability. It can be used to replace GLM 89190, Evinrude, Johnson, OMC 914036, and Mallory 9-72706 flanges. For a proper fit, always cross-check the part numbers. The threaded flange is easy to install.
Things To Consider Before Choosing A Toilet Flange
Before choosing a toilet flange, here are some suggestions you might want to follow.
1. Configuration
Toilet flanges are usually of four main types: regular, deep seal, offset, and repair. Choose the toilet flange that suits your requirements.
2. Diameter
Most toilet flanges come in two sizes, namely three inches or four inches. Before choosing a matching model, be sure to measure the dimension.
3. Moving ring
Some models have fixed rings, while others have a rotating ring held above the flange. You can easily adjust the moving rings to fix the toilet bolts correctly.
4. Should you caulk around the toilet flange?
Yes, you should always caulk around the toilet flange to prevent water leakage.
Toilet flanges are available in different shapes, sizes, and thicknesses. It is a small piece of hardware located under the toilet to maintain its proper functioning. Since it is placed under the toilet seat, it is not easily accessible. The correct installation of the water flange can prevent any leakage. To keep your toilet seat secured on the floor, pick a flange from our list of the seven best toilet flanges.
 Recommended Articles: 
The following two tabs change content below.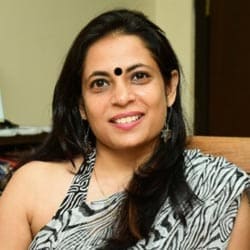 Priti Bose
Priti Bose is a poet, songwriter and blog writer. She did her masters in English, Public Relations and Advertising. Her creative skills and hunger for details make her do in-depth research on the topics she covers. For MomJunction, she writes on product analysis and reviews, especially for kids' products, toys and gifts. Before her association with MomJunction, Priti worked in the...
more