If you have a small bathroom, we have created a list of the best toilets for small bathrooms to help you choose the right one. These toilets are compact and designed ergonomically to enhance the available space in your bathroom. They come with a dual-flush feature that adjusts the water level during a flush, helping you save up to 1.28 gallons every time. These toilets comply with ADA standards to ensure optimal comfort and allow adults to sit and stand comfortably.
With various designs and styles available, you can go through our list to choose a toilet suitable for your bathroom.
9 Best Toilets For Small Bathrooms
American Standard offers a contemporary toilet with a concealed trapway that eliminates curves for easy cleaning. The toilet, measuring 28.25×15.75×30.75in, is a complete toilet set that features a bowl, a flush tank, and a seat cover. The white body is made of Vitreous China material to prevent mildew and bacteria growth. The large three-inch flush valve is chrome-plated.
Pros
Saves water
WaterSense-certified
Five-year limited warranty
Maximum performance flush
Slow-close seat
Cons
May not be easy to install
Horow's one-piece compact bathroom set, measuring 25×13.4×28.4in, is suitable for small bathrooms. It features a dual-flush system and uses 1.28 gallons of water per flush. The glazed surface made of ceramic is easy to clean and maintain. The floor-mounted toilet has a soft closing toilet lid made of PP material.
Pros
Includes wax rings and bolt covers
Easy to install
Chrome-plated flush button
Large trapway
Clog-free
Quiet operation
Cons
Does not include a supply line
If you are looking for a floor-mounted toilet with a high-performance gravity flush system, the Swiss Madison Forever Toilet is ideal. The one-piece toilet, measuring 24×13.75×28.5in, is made of porcelain and has a glossy finish. You can effortlessly unlatch the toilet without using any tools for convenient cleaning.
Pros
Easy to clean
Sleek design
Soft closing seat
Cons
May not be easy to install
Galba's one-piece toilet is fully skirted and has a glazed surface, making it scratch-proof and easy to clean. The plastic toilet measures 24.5x14x27 inches and has a soft-closing seat with chrome hinges that make it easy to clean. The concealed and elongated trapway can easily flush out the waste.
Pros
Easy to install
Dual-flush technology
WaterSense-certified
Leak-proof
Does not rust, fade, or discolor
Cons
Woodbridge's one-piece toilet uses modern architectural design to complement different types of bathrooms. The high-end closing seat includes durable stainless-steel seat hinges. The toilet, measuring 24.3x 14.5×27.8 inches, has a chair with comfortable height, making sitting and standing manageable for most adults. The trapway is entirely concealed with no bends to prevent dirt accumulation. The one-piece toilet prevents clogging or leakage.
Pros
Siphon flushing system
Super-quiet flushing
Saves water
Sleek-design
Soft-close lid
Easy to install
Cons
Design of the mounting finish could have been better
Kohler Toilet is made of Vitreous China and measures 25.63×16.75x 24.25 inches. It has a seamless finish with a round bowl, making it compatible with small bathrooms. The AquaPiston canister ensures 360-degree flushing into the bowl for effective cleaning. Kohler's durable canister has a sealed design for leak-free performance.
Pros
Low-profile but sleek design
Super-efficient flush
WaterSense-certified
Cons
May not be suitable for tall people
If you are looking for a contemporary and stylish toilet fixture to suit small bathrooms, the Renovators toilet is ideal. The toilet has a push-button dual-flush mechanism that uses 0.8-gallons of water in light flush and 1.6-gallons of water in strong flush. The toilet, measuring 33.75x19x32.25 inches, is made of stainless steel and porcelain with a glossy white finish, making it scratch-resistant and stain-proof.
Pros
ADA-compliant
Water saver
cUPC-, ANSI-, and WaterSense-compliant
Easy to clean
Cons
Does not include floor bolts and bolt covers
DeerValley offers a compact one-piece toilet with a comfortable seat height. It is made of ceramic material with a white finish body to adapt to bathrooms of different designs. The glazed surface with concealed trapway is easy to clean and maintain. The seat covers are removable with a push-button system, making the toilet easy to clean.
Pros
Dual-flush system
Soft-close seat
Fully skirted
Super-quiet flush
cUPC-,UPC-, and WaterSense-certified.
Cons
May be difficult to install
If you are looking for a robust and durable toilet suitable for commercial and residential needs, try Toto Toilet. The two-piece round toilet adopts a high-profile design and fits comfortably in small bathrooms. Toto Toilet, measuring 26.38×19.5×28.5 inches, has an extra-large siphon with a big trapway that makes it easy to clean and a powerful cleansing flush system that uses 1.28 gallons of water.
Pros
EMAX flush technology
ADA-compliant
WaterSense-certified
CEC-compliant
CALgreen-certified
Five-year limited warranty
Cons
How To Choose The Right Toilet For Small Bathrooms
Before you buy a toilet for a small bathroom, consider the following crucial points.
Dimension: It is vital to consider the measurement because these toilets are designed for small spaces. You should also consider the shape of the bowl so that it can fit in your bathroom comfortably.
Water consumption: Choose a toilet that uses less than 1.28 gallons of water and that comes with WaterSense certification. Such models are an ideal buy even if they are expensive.
Ease of cleaning: The toilet's material and design should enable easy cleaning. The fully skirted design with a glossy finish ensures easy cleaning.
Height: The toilet's height should be comfortable for adults to sit and stand. Choose a toilet that meets ADA standards.
Design: A well-designed toilet will enhance the beauty of your bathroom. These toilets are available in contemporary and traditional designs. Choose the one that suits your requirements.
Frequently Asked Questions
1. Are space-saving toilets harder to clean?
With a seamless design and smooth surface, space-saving toilets are easy to clean.
2. Do compact toilets function the same way as regular toilets?
Yes, the function of the toilet remains the same. Only the size differs.
A toilet with a compact design is the best choice for small bathrooms. Despite their small size, they can meet any conventional toilet requirements and offer the same functions. Browse our list of the nine best toilets for small bathrooms and choose one, as they offer style and comfort while saving space.
Recommended Articles: 
The following two tabs change content below.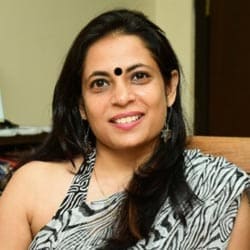 Priti Bose
Priti Bose is a poet, songwriter and blog writer. She did her masters in English, Public Relations and Advertising. Her creative skills and hunger for details make her do in-depth research on the topics she covers. For MomJunction, she writes on product analysis and reviews, especially for kids' products, toys and gifts. Before her association with MomJunction, Priti worked in the...
more