Toy boxes offer an organized space to store toys of different sizes, allowing you to keep your house clean. These boxes come in various materials and sizes with unique graphics, patterns, and colours. Some of them also feature a seating bench or additional partitions for extra compartments inside the box.
Choosing the right toy box for your child is integral. Explore our list of the best toy boxes to find the right one for your home.
Top Products From Our List
13 Best Toy Boxes
The sturdy storage box offers a spacious interior and durable wood construction, with smooth edges and a slow-closing lid. It has rounded corners for your child's safety, is easy to assemble and clean, and is scratch-resistant. There are colorful Paw Patrol graphics on its blue exterior, and the recommended age for use is three and above. The dimensions of the toy box are 23.5×21.5×14.5in.

Step2 rectangular mint bin is suitable for art storage or a toy box. Its top storage can store small art supplies neatly, and the lid has an art clip to hold a paper in place while painting. You can remove its lid and bin to create a portable art space. The dimensions of the box are 19×30.5x19in.

The stylish storage box has a spacious interior to store large and small toys. It has cut-out handles on both sides to help you move it around easily. Featuring a slow-closing lid with a safety hinge, this toy box is safe for your child and is made of sturdy wood. This rectangular toy box measures 23.5×14.25x21in and is available in various colors.

Gimars collapsible jute storage basket is lightweight, durable, and waterproof with PE lining, allowing you to store multiple toys in its spacious interior. It is sturdy, thin, easy to clean, and has easy-to-carry handles. This well-standing box contains six plastic support pieces to stick in the slots inside to hold its shape. Its wireframe offers stiffness and stability. You can fold the box to one-inch height for easy storage, and when opened, its dimensions are 22x15x13in.

The bin basket is made of high-quality 100% polyester with thick animal-themed felt appliqué. It features a flip-top lid and sturdy handles for easy storage and transport. This box is foldable, sturdy, lightweight, and is reinforced with cardboard inserts for strength against regular wear and tear. Its dimensions are 20.5x15x14in.

With a flip-top lid, the collapsible storage box is sturdy, lightweight, and dustproof. Constructed from premium non-woven fabric and thickened cardboard, this eco-friendly polypropylene storage bin features sturdy handles on both sides for easy transport. You can use it for storing toys, books, magazines, etc., and it measures 24.5x13x16in.

Woffit collapsible toy box is lightweight with a flip-top lid and handles on both sides for easy storage and transport. With large spacious interiors and a durable design, this storage box is made of 600D polyester with an extra-thick 3mm board to keep it upright in its form. The product comes with a 100% lifetime money-back guarantee and measures 30x16x15in.

The stylish deck box with a 30-gallon storage capacity is made of weather-resistant polypropylene with a wood-like texture. It is rust-proof, easy to assemble, and does not fade, rot, peel, or dent. It also functions as a comfortable bench seating for your patio with a weight capacity of 220lb. It has built-in cut-out handles to move it around easily, and you can add a padlock to secure your stored items. The product dimensions are 22.7×17.3×21.7in.

The collapsible toy chest features a detachable Velcro lid and a removable divider to customize your sections based on your requirements. Designed from durable woven fabric with cut-out handles, this storage box is sturdy and comes with a bottom insert and double-stitched seams to hold it upright. It is compact, easy to store, and wipes clean with a damp cloth. This product measures 27.5×15.5x16in.

With a free polka dot cushion, the top of the chest also works as a little seating area. This storage box is made from sturdy wood with a high gloss finish, making it scratch-resistant and easy to clean. Its built-in safety hinges prevent the lid from dropping on your child's hands. The dimensions of this product are 21.65×6.3×33.46in.

Available in various colors, the wooden toy box with bench and handles has safety hinges to protect your child's hands while closing the flip-top lid. Made from rubberwood, this box has a lacquer finish and can be used as extra seating. The package includes removable casters, and the box measures 33×28.75×17.25in with 18in high seat.

The collapsible toy box with handles has a spacious interior and a removable flip-top Velcro lid for sealing in the toys and other storage materials. Made from premium non-woven fabric and thickened cardboard, this storage box is sturdy with a 21.9-gallon capacity. The dimensions of the box are 24.5x13x16in.

With a flip-open lid and dual Velcro strips on the front and back, the storage box helps keep your belongings secure. You can place the removable lid inside the container for better access. There are two handles on each side to move it around easily. This rectangular box measures 24x13x15in.

How To Choose The Right Toy Box?
Here are a few things to consider before buying a toy box.
Size: Consider the box's dimensions and the available space to choose the one that will fit all the toys.
Ease of use: Choose toy boxes with safety hinges, soft Velcro flip-out lids, and easy-to-clean features for your child's safety and comfort.
Material: Most toy boxes are made of wood or plastic. However, foldable boxes made of jute or canvas are also available. Pick a toy box that meets your needs.
Ease of assembly: Consider buying foldable boxes to save space and to avoid the hassle of assembling.
Toy boxes help de-clutter your home by keeping toys and other items organized. They also teach your child to stay organized and clean after playing. We hope our list of the best toy boxes can help you find a suitable one.
Recommended Articles: 
The following two tabs change content below.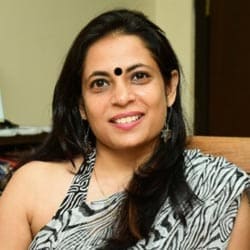 Priti Bose
Priti Bose is a poet, songwriter and blog writer. She did her masters in English, Public Relations and Advertising. Her creative skills and hunger for details make her do in-depth research on the topics she covers. For MomJunction, she writes on product analysis and reviews, especially for kids' products, toys and gifts. Before her association with MomJunction, Priti worked in the media industry followed by content writing for art portals. She also writes content for new businesses and does comparative studies in various industries.Priti believes in a balanced focus on both negative and positive outlooks of a given situation. She is a professional dancer-cum-choreographer and also loves to chill with movies, books, music, and animals.