If you are looking for a fun and entertaining way to keep your children engaged while you work, then you should definitely be looking at the best toy cars in the market. Toy cars are a classic favorite among girls and boys, and they love to zoom them around the house. These toys encourage imaginative play and develop essential skills such as hand-eye coordination, agility, and more.
Nowadays, toy cars are feature-rich, and there is one suitable for kids of every age. Some come with tunnels, tracks, and action figures, while others are remote-controlled and have a stylish appearance. Here we share a list of some of the most popular toy cars for kids that become the perfect gift option for your daughter, son, niece, or nephew. We are sure kids will enjoy these toys and love to add more to their collection.
Top Products From Our List
11 Best Toy Cars

The Growsland toy car with remote controls is every little boy's dream. It is made of scratch-resistant and non-toxic ABS plastic, durable enough to withstand crashing into furniture and walls. The glossy exterior combined with the flashy yellow color gives the appearance of a competitive racing car. The rubberized wheels of the car are smooth and flexible, with the ability to reduce friction between the floor and the tires. Accompanying this beast of a toy car is a black and red remote control with 2-joystick controls. Controls are simple and easy to use, including forward, reverse, right, and left turns. The remote also has an indicator light and is powered by 2 AA batteries. The car uses a 27 MHz controller to connect to the remote and has a maximum speed of 5 miles an hour.
If your kid has a thirst for adventure, this rechargeable toy car will complement that desire perfectly. The Force1 Tornado car is designed as a stunt car that can spring and do a 360° flip at the touch of a button. The car can be controlled to work upside down and features 2-sided off-road driving. Much of its popularity arises from its looks. The bright and vibrant LEDs on the chassis make it look outstanding and fun to use. The grippy rubber tires make it easy for the car to move on different kinds of surfaces. The remote controls are simple, and the controller is ergonomically designed to fit well in the hands. The car is portable and connects to the controller using a 2.4 GHz connection. The remote is powered by 2 AA rechargeable batteries. Included with this bundle are a USB charging cable and in-built rechargeable batteries.
This 2-in-1 remote car transforms into a robot at the push of a button. The car transforms between the two seamlessly, making it wonderful for children to play. The robot toy car has a built-in 360° flexible drifting wheel that allows the car and robot to do 360° turns effortlessly. The remote car is made from environmentally-friendly ABS plastic that is sturdy and collision-resistant. The race color has a yellow and black theme, keeping true to its robot and racing-like intent. The car has a power LED light, an on and off switch, and is powered by 3 AA batteries. The remote controller is black with yellow highlights and houses all necessary controls, including directional buttons and a 1-click demo mode button. Like most other toy cars, this one also uses a 2.4 GHz transmitter system.
One of the highlights of this stunt car by Threeking is its ability to roll, rotate at 360°, and double-sided support driving. The car runs at a maximum speed of 7.5 miles per hour and can move equally fast even when in reverse mode. Ensuring the speed of this beastly stunt car are powerful electric motors. This, along with built-in anti-interference support, allows the car to speed past most obstacles with minimum effort. The soft and elastic rubber tires are capable of absorbing shock and providing good grip. The entire chassis of the car is green with a few black streaks. The chassis is made out of ABS plastic that is non-toxic and durable. The 2-joystick design remote controller is ergonomically designed and controls the car even at long ranges.
If you enjoy the need for speed or the thrill of playing with a sports car, the GaHoo RC Drift Car will live up to your expectations. The blue and black design combined with bright headlights is appealing and outlook fancy. The body of the car is crafted from strong ABS plastic that is non-toxic and scratch-resistant. The wheels are made of rubber, absorb shock, and are suitable for outdoor and indoor applications. The car comes with an omnidirectional remote controller that is designed in the shape of a steering wheel. It houses the necessary controls like moving forward, reverse, left, and right. The car is juiced by 3-recharge AA batteries, while the remote controller works on 2 AA batteries.
This toy car is a little unique from the rest of the pack in that it does not have a remote controller. It works on a pull-back mechanism that triggers the car in a forward movement. The strong pull-back technology drives the car forward by 65.6 ft on a smooth table-like surface. The Aventador car has a plastic chassis and rubber tires for smooth operation. The toy car is realistic in its appearance, with children having the ability to open the car door and have a glimpse of the interiors. The toy car is available in multiple colors of black, blue, green, red, and yellow.
If you're looking to purchase a cop cruiser car for your little one, this remote car by Kidirace is the one to get. The cop car has a realistic design with lights and sires to complement it. The rubber tires provide skid protection, allowing them to work on numerous surfaces. One of the highlights of this remote control car for kids is its user-friendly operation. The 2.4 GHz remorse controller has a non-interference design that allows multiple cars to race at the same time. The car comes with a built-in rechargeable battery that uses a mini USB connector.
This is a fun pull-back car that stays true to its real counterpart in design and decorated interiors. The red and black car is made out of grade zinc alloy and bears a shiny finish. Adding to its realistic experience are the car doors and hood that can open. The toy car with opening doors is designed to make car sounds when pressing certain car parts. Both front and rear headlights light up when the car is powered on. The absence of a remote controller makes it easy to operate and suitable for children between 3 and 12-years of age.
This Lamborghini designed remote reeks of class and elegance. The entire body of this car is crafted from durable ABS plastic that is environmentally friendly and scratch-resistant. The gloss of the exterior of the car is remarkable and looks realistic. The wheels are smooth and flexible, with an independent suspension system that reduces friction between the tires and floors. The car can move at a maximum speed of 4 miles an hour and is controlled using a 2.4 GHz remote controller that has a long range of 80 feet. The car requires 3 AA batteries while the remote controller is powered by 2 AA batteries.
This is one of the simplest and most easy-to-use toy trucks on our list of the best 11 toy cars. It works on the principle of friction and is a push-and-go toy sand truck. Given its working mechanism, it does not require batteries or a remote controller. The green and yellow design of the toy car is playful and suitable for toddlers. The truck is small, making it easy for children between the ages of 2 and 3-years to grip and play with the toy. As its snake suggests, the sand truck toy can be used to play in the sand.
This pull-back fun toy car is ingeniously designed to captivate the attention of toddlers. The innovative face-like pictures on the front of the toy cars are attractive and eye-catching. The toy car is small enough for toddlers to hold in their hands. Every push of the car results in a musical and dynamic tune. These cars are sold as a set of 4, with one being a police car, another a fire truck, the other a school bus, and finally, an ambulance.
Now that you've had a good look at a variety of different toy cars, there are a few things that you need to know before purchasing one.
What Should I Look For When Purchasing Toy Cars?
There are mainly 2 types of toy cars to choose from. One being handhelds, while the other being motorized cars. Handheld toy cars make use of the pull-back mechanism or push mechanism to steer the car forward. On the other hand, motorized cars are powered by batteries and are accompanied by remote controllers. Before purchasing one, it is important to divide upon which type of car is required.
The mobility of a car refers to how well it will move and in which direction. Some toy cars can only move in 4 main directions while others do flips and rotational turns. The mobility of a car will also be affected by the type of wheels or tires used. Some are only made for smooth surfaces, while others are rugged enough to handle numerous terrains. However, it boils down to personal preference and what you think your child will enjoy best. Also, remember that added mobility to a toy car will also come at quite a cost.
When purchasing a toy car for your child, safety should come at the top of your list. Ensure that the plastic used to craft the toy is environmentally friendly and free from chemicals that may harm young ones. If you are purchasing a remote control race car that can work on all surfaces. It is crucial to ensure that the plastic is scratch-resistant and that the build quality is durable.
The age of a child will significantly impact the kind of toy car your child will require. In the case of toddlers. It is advisable to stay clear of remote-controlled cars and purchase handheld cars. This is because children between the ages of 2 and 3-years will not understand how to control the remote car. For those above the age of 7 or 8 years, a remote-controlled car seems suitable.
Toy cars have and continue to keep children busy without posing any apparent danger. These car toys are usually compact and packed in a suitcase or travel bag when going on a vacation. While there are many toy cars to choose from, your choice will mainly depend on a few factors described above. It is vital to choose the right kind of toy to ensure the safety of your child's playing experience. It is advisable to insert the batteries into the car or remote before giving the toy to your child. If purchasing a toy car is on the top of your to-do list, revisit our list of the 11 best toy cars and choose the one you like the most.
The following two tabs change content below.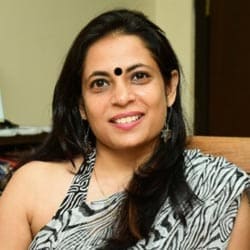 Priti Bose
Priti Bose is a poet, songwriter and blog writer. She did her masters in English, Public Relations and Advertising. Her creative skills and hunger for details make her do in-depth research on the topics she covers. For MomJunction, she writes on product analysis and reviews, especially for kids' products, toys and gifts. Before her association with MomJunction, Priti worked in the...
more