When your baby boy grows, you tend to find products of all kinds to suit his needs. But when a toddler turns 1, parents are quite puzzled, as there exists a whole universe of toys. Therefore, choosing the best toys for 1 year old boys could be quite a task.
At the tender age of 1, the brain starts developing cognitive and coordination skills and toys help enhance these skills. Not only is it a great way to keep them engaged, but also stimulates development. Getting your hands on the right educational toys for your 1 year old baby boy is a crucial step. We know this step can be really confusing and so, here we have compiled a list of the 13 best toys for 1 year old boy babies.
13 Best Toys For Your 1-Year-Old Boy

Building toys are great for babies as they constantly feel the urge to know more about what they are being handed. Though at this tender age, babies feel the need to chew anything they are given or throw things away; this toy still can be helpful. As the child grows, with the help of this builder he gets to familiarize with shapes. The color combination plays an important role in this game and lets the child notice the new colors. Blocks even improve the learning capacity of the baby. The benefit for parents is that the toy doesn't occupy a lot of space & is easy to clean. The size of the blocks is quite large which evades the risk of swallowing.

Babies love to see new things and this toy can be a new simulation for boys who love toy cars. This wonderful little toy keeps the kids charmed with its music and movements. The color attracts kids and the honking sound will light up the baby boy's imagination. If your child loves to see you driving, then he can totally imitate you while spinning the wheel. Though the toy is noisy it will keep the child aware of the various sounds. The toy has the capacity to play 60+ songs and is travel-friendly. It will keep your little boy entertained, and he might never feel bored playing with it.

This is the ideal attachment to keep your child glued to a highchair or car seat without making any noise. This unique toy keeps your child entertained while eating or when you don't want them to move. The color pattern is really cool and great for seeking a child's attention. It has spins, flips and movable rings that enhance visual tracking. Since it is easy to wash, you can keep germs away from your child by washing it frequently. The suction cup clings to dry surfaces and might not stick to wet or sticky surfaces. Carry it wherever you want because it is portable!

For parents looking for a silent yet interesting piece of toy for their one-year-old, this is the one! It has hand-sculpted blocks which your child can use for stacking. The most attractive thing about these blocks is that each block has fascinating pictures of animals, letters, numbers, etc for your kid to enjoy. One-year-old babies most probably enjoy this toy because it is easy to squeeze and chew. Plus the kids get to learn stuff while playing with these toys. The material used is BPA-free which means it can be chewed without any hazards. It comes with a reusable bag which takes up little space.


Want to see your baby's eyes light up with excitement? Then this is the toy for him. This toy has a surprising element attached to it. There are five animals that pop up every time the child hits different shapes placed in front of them. Kids not only enjoy pulling the shapes but become happy when they see the animals pop out of their shells. This toy will engage your kid and will make your child aware of cause and effect, i.e. when you do something, there is something else happening in return. There is no sound or batteries involved. It is one of the best toys for 1 year old boys who love to play peek-a-boo!

As the name suggests these are 2 toys put together in a bundle and offered at the price of 1. Rock-a-Stack lets babies stack rings while first blocks help kids stack their favorite shapes into the shape sorter. Both are bundled together to enhance your child's creativity, co-ordination and recognition skills. Kids usually love the rings and are totally awed by the primary colors. This is a great educational toy for 1-year old boys. Bringing this toy to your home will serve the purpose of a simple educational cum entertainment activity for kids.

Boys who love cars will surely love this race set up. It has a colorful racetrack with 4 mini cars. It is a treat to watch your child enjoy the cars go up and down on the racetrack. The material used is non-toxic and safe for kids. The only supervision needed is that your child does not choke on them as these mini cars can easily fit in a child's mouth. This racetrack serves the role of an educational toy as kids can learn to time and improve observational skills. Such skills prove to be helpful when he learns to ride a bicycle.


Bulldozer is a rare thing to find for kids. So when your child gets this toy, he will be 'amazed at first sight'. It is a great toy that your child can drag with him while learning about colors and numbers. As the little one walks around with the bulldozer, balls pop out of it and encourage your child to keep walking. The colorful buttons add a fun element to the toy. A variety of sounds play upon pushing the different buttons. Parents can store the balls inside it after the child is done playing. This prevents any loss of balls and keeps the fun going.

Do not mistake this ball for a regular ball; it has a lot more features than one expects. Kids who love to throw their toys will love this ball. The exciting part of this ball is that it plays music and other sounds when rolled over. A 1-year old who is still crawling, will love this toy as it can be pushed, thrown, rolled and even kicked. Despite all these great features, the ball is soft and handy for the kid. Upon pushing the big star shaped button, it introduces numbers and animals. This toy also serves the purpose of keeping your child active. It requires 2 AAA batteries to play sounds and doesn't bounce much which is great for your 1-year old.

This toy offers 4 modes of play for growing kids. The first mode allows the toddlers to sit and play with a removable cooktop. The second mode lets the child enjoy a walking activity table. It is a versatile toy for kids who can walk and those in the crawling phase alike. Kids can explore all the 4 modes and learn to mimic the shopping experience of their parents. The bright colors, lights and sounds are some other key highlights of this toy.

Starting off with bicycling and other activities at an early age can keep your kid active and smart. Though one year olds cannot ride a bike, this balancing bike does a great job at helping them balance themselves. The bike comes without a foot pedal to aid in balancing. This exceptional toy helps build confidence in a child and develops balance for the real bicycle experience. Since it is small in size and is closer to the floor, it is completely safe for the child.

This education ball drop is ideally for two kids. In fact, even you can play with your kid and enjoy some gaming time. The game begins with stacking of all the pieces to set up the ramp sets. It comes with two ramp sets and six balls. Once it is done, you can drop the ball and let it come down on its own. It is a great surprise for the kids and they love to see the process of the ball coming down the stack. The toy is colorful and made of soft plastic. It is among the best toys for one year old boys as it challenges their organizational skills and lets them enjoy at the same time.

Puzzles are some of the best educational toys as they enhance your child's ability to grasp ideas and simple concepts. This puzzle is made of wood and the bright-colored alphabets fit into their respective shapes. Each letter is big enough to avoid the risk of being swallowed. The colors too, are attractive and help develop your child's cognitive abilities.
These 13 toys are highly suitable for 1 year old boys. While you look for a toy for your child, make sure it is as per your child's requirements. Given below are some tips that might help you choose the right toy for your 1 year old boy.
How To Choose The Right Toy For A 1 Year Old Boy?
Whenever you buy a new toy for your baby boy chances are he will always be happy with the new toy. But it is your responsibility to give him toys that he can enjoy and learn from. Generally we see toys as just random play things but these things might play an important role in developing basic learning skills in your child. While you are getting new toys keep the following points in mind.
Look for what your child loves the most.
Find out the toys that in any way shall not harm your child.
Choose the toys that keep your child active.
Try and give them things that could be replicas of real life things like remote, etc.
Children, especially boys, love to play with toys emitting light and sounds. Make use of such toys to improve learning in your child.
Always opt for toys that could be healthy for your child's creativity like building blocks or painting stuff.
It is really important to look for toys that grow with your baby boy. Let him unfold the features smartly with his growing age.
Consider buying toys that are open-ended, i.e. which can be used in a number of ways.
Do not give too many toys at a time. Open up his options slowly so that he gets enough time to explore every toy.
At the age of 1, boys usually like to pretend stuff. Choose toys that help him resemble adults.
The toys mentioned in this list are some of the best toys for 1 year old boys. These options can be engaging and help your child grow better. Consider doing your research really well before handing over a toy to your little one! We hope you found this post informative and helpful.
The following two tabs change content below.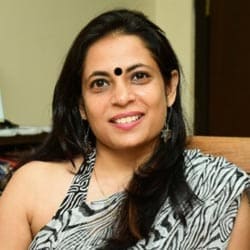 Priti Bose
Priti Bose is a poet, songwriter and blog writer. She did her masters in English, Public Relations and Advertising. Her creative skills and hunger for details make her do in-depth research on the topics she covers. For MomJunction, she writes on product analysis and reviews, especially for kids' products, toys and gifts. Before her association with MomJunction, Priti worked in the...
more