Babies grow up quickly, and as parents, we need to encourage their physical and mental development. The best way to do this is through stimulating toys. This list of the best toys for babies 3 to 6 months will work on the child's motor skills, imagination, sensory stimulation, physical strength, and teething problems. Therefore, keep your little one busy as they grow healthy and aware.
Top Products From Our List
Benefits Of Three To Six Months Babies' Toys
There are several benefits of baby toys as follows.
Introduction: Some toys introduce numerous concepts, such as sounds, patterns, colors, numbers, plants and animals, and other-worldly things.
Development: Special toys encourage creativity in babies. They help develop listening skills, recognition, physical strength and encourage sensory, motor, emotional, and social skills.
Soothing: Toys keep the child busy and entertained through lights, sounds, and visual stimulation. Some of them are safe to chew, soothing teething gums and minimizing irritability.
10 Best Toys For Babies 3 to 6 Months
Take along tunes musical toy from Baby Einstein is suitable for babies of three months and above. The tunes instill music into the child's life along with stimulating lights and sounds. It has ten wonderful melodies and volume control features. This toy is easy to grasp and helps in the cognitive development of the child.

If you are looking for an entertaining toy for children up to six months, the Baby Einstein star bright symphony is a musical and plush toy that offers on-the-go entertainment. It is designed with a bright smiling star in-built with six classical melodies. The dancing lights help soothe the baby. Also, it is a great toy for teething and grasping.

The rattle & roll car from Zhfuys is designed with rubber finger holes for grasping. It is made of eco-friendly and BPA-free material. It measures five inches and has five sound modes to keep the baby enthralled. The car is flexible, soft and suitable for teething. The soft and hard parts introduce the child to textures and the bright colors enhance their visual recognition.

The plush, soft stuffed toys are ideal to hang on the stroller, car, or crib. The colorful animal rattles stimulate visual development while the in-built crinkles and chimes improve hearing. This set has four animal toys that come with a ring, making it easy for the baby to grasp.

The ultra-soft plush elephant musical toy from Steam Life is safe, durable, and skin-friendly, made from short velvet material. This educational piano toy is in-built with lights and 12 classic songs, tunes, and sounds of animals and birds. It stimulates the child's senses, measuring seven inches to facilitate an easy hold. In addition, it is gender-neutral and makes a great gift.

Zmlm brings you an inflatable play mat for infants. The water mat has inner pads with inkjet technology thatis fade-resistant, leak-proof, durable, and 100% BPA-free. It has smooth edges,is finely polished, and is delicate on baby skin. With floating animals and bright underwater sea world prints, the mat helps in head control, motor skills, and brain development.

The teething toys from Hahaland come in four textures to soothe the baby's sore gums. They are soft and round loops without sharp edges. Made of thermoplastic polyurethane, the toys are BPA-free, phthalate-free, and lead-free. They are easy to grasp and non-toxic. The rattling sounds, shapes, and vibrant colors capture the child's attention. Each piece is heat-resistant and easy to clean.

Teething is a difficult stage for babies, and the Think Wing teethers are a great help. The pack has five animal and fruit teethers that are non-toxic, safe for the baby to chew. They are made of soft silicone that is free from BPA, phthalate, lead, and metal. Your baby will also find relief from gingival pain, as they are soothing to the gums. The various textures massage the gum while the bristles maintain dental hygiene.

The educational keyboard toy from Yiosion is an elephant-shaped baby piano. It promotes cognitive and motor skills, coordination, and sensory skills and develops imagination. It is designed with durability and smoothness. There are no sharp corners, and the three-in-one keys offer songs, animal sounds, and numbers.

An innovative hand-held soother for teething babies is brought to you by Petinube. The pacifier is made of platinum silicone and is BPA-, PVC-, and phthalate-free. Safe for babies to chew, this soother has an anti-dropping ergonomic design. It minimizes contact while strengthening the wrist. The soother fits in like a glove and helps develop oral structure. It is microwave-, dishwasher-, and boiling water-safe.

How To Choose The Right Toys For Babies Three To Six Months?
Here are some pointers to keep in mind while picking the toys for babies three to six months.
Age-appropriate: At this age, your baby will be able to lift the head, grasp soft things, and begin to recognize sounds and sights. Pick developmental toys that help in sensory and cognitive development along with encouraging motor skills.
 Usefulness: Toys that will keep the child busy without adult supervision or distract them while changing diapers can be good. Also, chewable toys can be useful to soothe teething and crying babies.
Safety: Since babies tend to put everything in their mouth, pick toys that are BPA-free, phthalate-free, non-toxic, and lead-free. The toys should contain no allergens and be safe to chew.
Hygiene: Pick toys that are easy to clean, heat-resistant, dishwasher-, or sterilization- safe. Stuffed toys collect more dust, so make sure the soft or hard toys are washable or allow easy cleaning with a cloth and soapy water. 
Give your growing child the best toys that will stimulate their senses, soothe irritability, and introduce them to a world of colors, sounds, and magic. Pick from our list of the best toys for babies 3 to 6 months and watch them conquer their developmental milestones.
Recommended Articles:
The following two tabs change content below.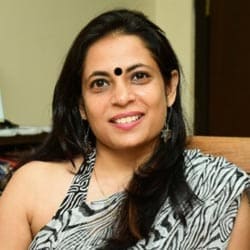 Priti Bose
Priti Bose is a poet, songwriter and blog writer. She did her masters in English, Public Relations and Advertising. Her creative skills and hunger for details make her do in-depth research on the topics she covers. For MomJunction, she writes on product analysis and reviews, especially for kids' products, toys and gifts. Before her association with MomJunction, Priti worked in the media industry followed by content writing for art portals. She also writes content for new businesses and does comparative studies in various industries.Priti believes in a balanced focus on both negative and positive outlooks of a given situation. She is a professional dancer-cum-choreographer and also loves to chill with movies, books, music, and animals.