If you thought rains and clouds could make your child's day dull and gloomy, then pause. With so many vibrant and colorful umbrella options in the market, your child will be all excited to head out to school even when it is raining. Kids' umbrellas should not just be pleasing to the eye but must also be equipped with all the features to protect them from a downpour.
In this post, MomJunction gives you a list of 15 cute and bright colored children's umbrellas that they would enjoy using. And before you know, your children will start singing 'Rain Rain, don't go away' so that they can use their umbrellas.
Top 15 Best Umbrellas For Kids
Here is a list of umbrellas, ranging from simple to extra cute, you may choose for your little munchkin.
If your child loves Disney characters, this umbrella will be their new favorite possession.
Features:
The umbrella is made of premium quality polyester and has a flap closure.
The carry cord design matches that of the umbrella.
It can be used in any season, either on rainy days or the sunny ones.
The umbrella is equipped with all safety features to ensure a secure and easy experience.
You can wash the umbrella by hand to keep it clean.
This pretty umbrella is windproof and ultra-lightweight.
Features:
The vintage-looking umbrella is crafted with special pearl fabric that protects the child from both the harmful UV rays and the rains as well.
The superior construction makes it windproof and lightweight. It is supported by 24 fiberglass ribs and a 12mm anti-rust aluminum central pole, which is durable and long-lasting.
It has a pinch-proof manual opening that ensures safety for children.
Kung Fu Smith also offers an exchange and money-back guarantee.
Children are cute, but ducks are cuter! Combine them both, and you get a super-cute umbrella.
Features:
This duck-themed rain poncho is made of durable and reusable environmentally friendly vinyl material.
It has no odor and is scratch resistant.
The strong design and detailing make it safe to use, tear-resistant, convenient, and practical.
This colorful polka-dot patterned clear umbrella will be your child's new best friend during rainy days.
Features:
It has a bubble dome umbrella with an extended canopy to avoid splashes due to the rains.
The steel shaft, rim, and the curved plastic handle are convenient for the kids to hold.
The rounded tips at the end of each rim and the pinch-proof closure of the umbrella ensure the children's safety.
It is made of PVC (polyvinyl chloride) and contains no BPA(bisphenol A), which makes it non-toxic.
This sturdy umbrella is ideal for use, even when it is windy.
Fruit prints on an umbrella? Yes, try these cool designer umbrellas by Hipsterkid.
Features:
Easy to use with a buttonless release to open, and button snap to close.
It has rounded tips to protect the umbrella's canopy ends.
The handle is smooth, soft, and comfortable to hold.
It is crafted carefully with a metal frame that is poke-proof as well as pinch-proof, which makes it safe for kids to use.
This is another character umbrella with pop-up colors for your little one to flaunt. It is available in 13 variants.
Features:
This umbrella is made of polyester and has 3D imaginative characters on the canopy.
Attractive and beautiful accents are designed to impress the little fashionistas.
Its water-resistant exteriors are sure to keep the user dry even during a heavy downpour.
The umbrella has an easy open and close button that makes it pinch-proof.
If your child enjoys watching dragon stories and secretly desires to hold a sword, then this umbrella will partially satisfy their fancies.
Features:
This dragon knight umbrella is perfect for both rain and shine.
It has an easy-to-use push-button for opening and closing, with Velcro fastening belt for storage.
It has a comfortable sword handle made of plastic, which is the quirky fun element in the umbrella's design.
Umbrella's canopy is made of waterproof nylon that has pop-up wings and a cute fire breathing dragon.
Let it go, let it go….but not this umbrella! Buy it now to make your little break into their favorite song from the movie Frozen.
Features:
It has a cute canopy in pretty shades of turquoise and purple with a coordinating handle.
The umbrella also features a wrist strap with Velcro closure for easy storage.
It is also compact, lightweight, and handy.
The handle of the umbrella is a figurine of Elsa and Anna together and adds to its appeal.
Frogs come out more often during rains, why not have an umbrella that looks like one.
Features:
The umbrella is made of polyester, is vibrant, and has cool graphics.
It is lightweight and designed specifically to suit the needs of children.
One push-button opening is crafted to be simple and convenient for kids.
The umbrella also has plastic-tipped ribs to ensure the safety of the child.
It has an easy-grip handle that is comfortable for the kid to hold.
Whether or not your child enjoys Paw Patrol, this Nickelodeon umbrella and raincoat set will make them love rainy days.
Features:
This umbrella comes with a matching rainwear set.
The raincoat is made of durable, water-resistant vinyl material and keeps moisture and humidity away. It also has a hoodie to keep the head protected.
The matching umbrella is crafted with durable polyester material.
It features pink safety caps at the ends of each rim and also has a fun character handle.
The pink nylon cord handle is easy and convenient to hold.
For the little astronaut, you know. This umbrella is not just cute or interesting, but motivating as well for children who aspire to travel across the universe.
Features:
The umbrella is crafted with synthetic material and has a 3D spaceship canopy at the top.
It has a pinch-proof runner to ensure the safety of the child.
The spaceship handle makes it a lot cuter and impressive.
A pretty umbrella with more than 15 print options, this one is a must-have.
Features:
It is made of 100% polyester material.
The umbrella opens manually and has a metal shaft and ribs.
It also has round plastic tips that match the plastic, hook-style handle, to make it safe and convenient to use.
This umbrella is tested for safety.
This is another cute umbrella designed with Disney characters on the canopy as well as the raincoat set.
Features:
The umbrella is made of lightweight polyester fabric and raincoat of durable, water-repellent vinyl material.
It also features safety caps at the end of each rim.
The umbrella has a fun character handle to make it quirky and fun.
It has a nylon cord with a Velcro strap to carry around easily.
The button closure makes it easy to operate.
If your child is old school and loves vintage stuff, then this lace umbrella is worth investing in.
Features:
This two-fold umbrella with 3D prints can be used during rainy days or in summer.
It provides sun protection up to 50UPF as the umbrella comes with black double layered ultraviolet-proof lining.
It is sturdy and long-lasting.
You can choose from 32 unique options of varying designs and colors.
Get the power! Nintendo Power! You never know; carrying this umbrella will make your kids believe in the power too.
Features:
This umbrella is made of polyester material, has a hook-and-loop closure, making it compact and lightweight.
It features plastic safety caps to prevent accidental injury to the child.
The handle also is decorated with the print as on the canopy.
It has a carrying cord made of nylon with the Velcro closure strap for easy storage and transportation.
Umbrellas sure protect a child from the rain. But for that, they must be used with caution.
Tips For Buying Umbrellas For Kids
An umbrella's functionality and certain components could pose the risk of injury in some cases. So here are a few safety tips to keep in mind while buying an umbrella for your child.
Never give the child an umbrella which is heavy or too big for them.
An umbrella that can poke or pinch is not safe for kids to use.
Always buy an umbrella that is water-resistant as well as windproof.
Prefer buying an umbrella that has rounded plastic caps at the end of its rims.
A safe umbrella should also be easy to operate, with a hassle-free button closure to operate.
How To Take Care Of Your Umbrella
Just like every other possession, an umbrella also requires care and regular maintenance. Here are some useful tips:
If your umbrella is damp or wet after using, wipe it clean or leave it open for air-drying.
Do not use the umbrella as a walking stick or for playing.
Don't store or leave the umbrella around hot places or radiators.
Don't machine-wash the umbrella.
Investing in an umbrella that is sturdy yet lightweight, durable, and long-lasting might be a challenge. But with a little care and some extra research, you can find the perfect one for your child.
So which of these umbrellas are you ordering for your little one? Do tell us in the comment section below.
Recommended Articles: 
The following two tabs change content below.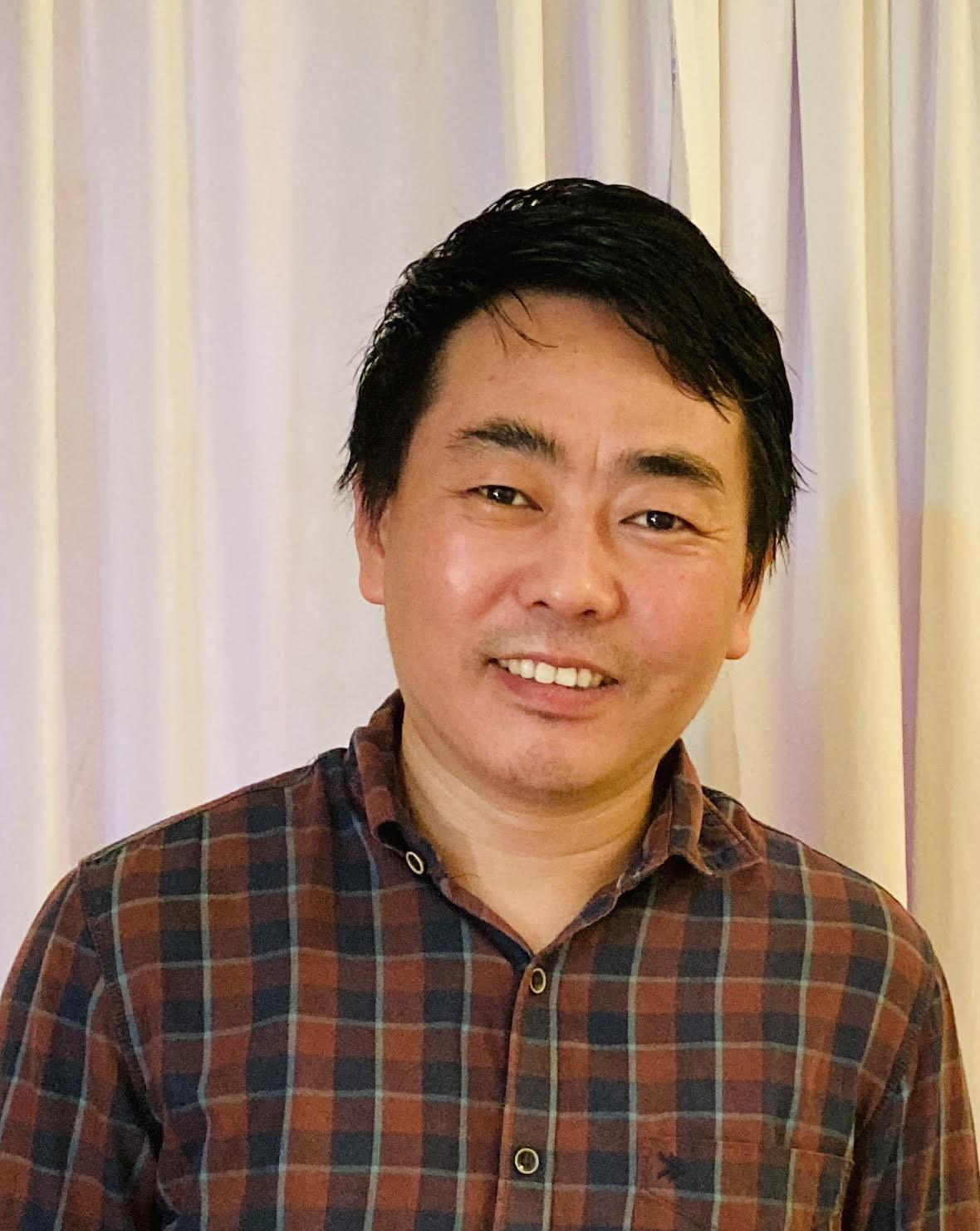 Wedetso Chirhah
Wedetso Chirhah holds a masters degree in English Literature. He had written content for more than 15 B2B websites and edited school books before joining MomJunction as an editor. Wedetso ensures the articles meet the highest editorial standards. He enjoys making content understandable and relatable to readers, and he is a big fan of the versatile em dash. He also...
more