When you have a long and winding road trip ahead, you want to make sure you're prepped with everything. Snacks for the road, an awesome playlist, and of course, the best USB car charger to use your devices on the go. This small device comes with multiple charging ports that can connect with different types of devices simultaneously. It also comes with in-built safety features that ensure your smartphones and tablets are charging without any risks.
If your car doesn't come with a charger already, these can be effective and handy substitutes that are easy to use and compatible with the USB output port of most automobiles. Here, we have a list of the most highly rated USB car chargers that will be your constant road companion. Before we delve deeper into that, let's check out the different kinds of USB car chargers.
Types of USB Car Chargers
Wired USB car chargers are car chargers that have a non-detachable wire connector and are usually meant for a particular or single device. These types of chargers were mainly proprietary car chargers that have now lost their popularity. However, this older type of car charger is reliable and durable since they offer slow charging speeds. Unfortunately, these types of car chargers have basic protection systems.
Unwired car chargers are modern versions of wired chargers. These are chargers that consist of a power brick with a detachable USB cable. In recent times, they have gained a lot of popularity because of their ability to charge phones with different USB ports. Versatility is one of the main highlights of an unwired USB charger.
Multiple USB car chargers
These are unwired USB car chargers and come with more than 1 USB port. It allows one to charge multiple devices simultaneously. Most of these chargers use smart-charging technology to regulate the voltage between the multiple USB power outputs. These are the most up-to-date kind of chargers when it comes to car adapters.
If you're on the hunt for the best USB car chargers, you've come to the right place. Here's our list of the 11 best USB car chargers

Top Products From Our List
11 Best USB Car Chargers

This USB car charger by Anker delivers 24 W of fast-charging speeds while on the move. Its premium exterior shell is crafted from aluminum alloy and features a scratch-resistant design. Inside this robust shell is the incorporation of gold-plated circuitry to reduce heat and maintain optimal charge speeds for prolonged periods. This fast-charging car charger boasts a multi-protect safety feature to keep you and your device safe. The charger is suitable for both Apple and Android devices and is available in  supported phones and is available black, red, and silver.
Pros:
Dual USB-A ports
Easy to plug and unplug
Flush-fit
Ultra-compact design
Cons:
Not compatible with Qualcomm quick charge

The TIKALONG car charger has been cleverly designed to fit well in almost any car. The premium aluminum alloy casing makes it resistant to scratches and aids in the dissipation of heat. The devices feature over-current and over-charge protection while also maintaining temperature control while charging smartphones and tablets. Bundled with the car charger are two 3-feet USB ports that feature a 22 AWG copper core that offer a 15% faster charging speed than most other USB cables.
Pros:
Lightweight
Glowing LED light
Dual USB ports
Compact design
Cons:
It may not work well with older iPhones.

The brains of this device built by BLUETEK TECKNET lie in their implementation of a Qualcomm chip that provides QC 3.0 charge technology. One of the most unique features of this charger is its smart charging capabilities. This allows the charger to use adaptive powered charging at an optimal charging rate with keeping in mind battery temperature and condition. An advanced intelligent circuitry provides protection against short circuits, over-current, over-charging, and overheating.
Pros:
4-USB ports
Universal compatibility
Fast charging
LED indicator
Cons:
May make a clicking noise when under heavy load

This is notably one of the smallest USB car chargers on our list of the 11 best USB car chargers. It features a smart charging system that provides efficient charging while on the go. It supports fast charging and can charge multiple devices simultaneously. Built into the charger are multiple protection systems that protect against over-current, over-voltage, overheating, and short circuits.
Pros:
Available in 2 colors
3 USB charging ports
Universal compatibility
LED charging light
Cons:
It may not be the best option for phones with a Type-C port

The sleek and lightweight design of this CHOETECH car adapter makes it a popular option for cars with less space. It comes with both a USB Type-C port alongside the conventional USB Type-A port. Under the hood is a smart IC chip that regulates charging speeds and protects against overheating, over-current, and overcharging. It is universally compatible with all devices and will serve well for charging smartphones and tablets alike.
Pros:
Dual-USB ports
Ultra-compact design
Qualcomm Quick Charge 3.0
LED light indicator
Cons:
The body of the charger may overheat slightly under continuous usage.

Much of its popularity arises from its super-quick charging speeds coupled with dual smart charging technologies. Built into this compact car charger is a PD 3.0 PPS fast-charging chip and a QC 3.0 fast charging chip. The 2 Type-C USB ports have a 65 W and 30 W rating, while the QC port has a rating of 18 W. The sheer brilliance of this charger is its ability to fast charge iPhones and Android smartphones and tablets.
Pros:
3-USB ports
Laptop charging support
Fireproof PC material
Intelligent safety
Cons:
May need a continuous input voltage for maximum charging speeds

With the ability to deliver 54 W of combined power, this robust power adapter by AINOPE can charge smartphones, tablets, notebooks, and laptops. With Power Delivery technology, this charger is capable of charging 3 times faster and takes only 2 hours to fully charge a MacBook Pro. Bundled with the charger is a durable C to C cable that is 3.3 feet long. The braided nylon cable has passed more than 20,000 bend tests and is capable of withstanding the test of time.
Pros:
Dual USB ports
LED light indicator
Over-current and over-voltage protection
Sleek and compact design
Cons:
May not be compatible with the iPhone 12 Pro Max

One of the main highlights of this USB car charger is the implementation of a multi-port charging system. The charger consists of 2 parts; the main unit with 3 USB ports and a connecting unit with 2 USB ports. The connecting unit is attached using a 5-feet charging cable and allows back seat passengers to charge their devices. Housed inside the charger is a smart chip safeguard that automatically detects your devices and regulates the current effectively. The user-friendly LED indicator keeps you informed when a power source is connected to the charger.
Pros:
Anti-slip clip
Anti-shock
Smart charging
Universal compatibility
Cons:
Some users reported that it doesn't offer swift charging

The well-crafted alloy exterior of the TECHKEY car charger is scratch-resistant and allows better dissipation of heat. This charger has dual charging technologies to support different charging platforms like Power Delivery 3.0 and Quick Charge 3.0. Given its design and superior build quality, it is more efficient than traditional chargers. The Type-A and Type-C USB ports on the charge allows devices with different power ports to charge simultaneously without any interruptions.
Pros:
Portable
2-port quick charge
Wide compatibility
Power safety system
Cons:
Some Android device users reported moderate charging speeds

The Lchrla USB car charger offers wide compatibility with 2 USB port outputs. The car charging adapter has built-in support for Type-C connectors, micro USB devices, and Apple devices. The conveniently placed LED indicator is a user-friendly addition. The exterior is made with fireproof materials to ensure a safe charging experience. If you're looking to purchase a car charger that has charging support for multiple devices, look no further than the Lchrla car adapter.
Pros:
Portable design
Built-in tangle-free cord
Smart protection
Fast charging
Cons:
May provide slower charging speeds when 2-devices are connected.


While the GiQ car charger may look like any other car charger, it isn't. It is bundled with 2-charging technologies; the Power Delivery and Qualcomm Quick charge. With a maximum capacity of 52.5 W, the charger is capable of charging smartphones 60% quicker than traditional adapters. The body is made out of heat-resistant ABS aluminum alloy and reinforced by a gold-plated circuitry system that protects overcurrent and short circuits. The LED power indicator that shines bright when connected to a power source.
Pros:
Wide compatibility
Compact design
Dual-USB ports
Struggle free plugin
Cons:
Might overheat when under extreme load
Now that you've had a look at some of the best USB car chargers that money can buy, you need to know what to look out for when purchasing a USB car adapter. Here is a list of some of the most important considerations to bear in mind.
How To Choose The Right USB Car Charger
The higher the amperage of a USB car charger, the faster the device will charge. Since not all smartphones require or can support a high amperage, it's integral for you to check your smartphone manual to verify the maximum supported charging speed before purchasing a car charger. A good recommendation would be a car charger with 4.8 amps.
USB car chargers come with different numbers of ports. Some have a single port design while others have up to 5 USB ports. However, this too will be determined by your usage and number of devices. If you have 2 or 3 devices that need charging simultaneously, it's wise to purchase a USB car charger with at least 3 USB ports. Do remember to check the specifications of the USB ports as they may vary depending upon compatibility.
This is one of the most important considerations while choosing a car charger. You must ensure that the charger is compatible with your car and your device. While chargers usually come with different charging technologies, smartphones and tablets don't. This is why it is crucial to check if your device supports the charging capabilities that the car charger has to offer.
Frequently Asked Questions
What are the benefits of a USB car charger?
A USB car charger is like any other charger but with one major benefit. It can charge a device while on the move. Most USB car chargers offer universal compatibility, allowing users to charge numerous devices. In recent times, manufacturers have started incorporating more than 1 USB port onto the charger. This allows for multiple devices to be charged simultaneously.
Are USB car chargers water-resistant?
Unfortunately, only a few USB car adapters are water-resistant. Most USB car chargers are splash resistant and can handle a few drops of water on the exterior shell. However, anything more than that and the USB charger is bound to malfunction and see an untimely death.
Can I charge my devices with my car engine off?
The answer to this question is not as simple as it sounds. This is because it entirely depends on the make of the car. Some cars are programmed to shut off the cigarette lighter ports as soon as the engine is switched off, while others may have a timer that leaves it on for a short period.
Car chargers can be a huge lifesaver. Whether you're on the way to the airport, an important meeting, or even for an family event, a car charger can fast-charge your electronic device while you're on the go. They have become popular owing to their small-sized form factor, design, and utility. Most car chargers, if treated well, can last for a few years. However, like most electronic components, car chargers too can suffer sudden failure. Thankfully, since most have inbuilt-safety features, your devices and you are kept safe. Before you make that all-important purchase, revisit our list of the 11 best USB car chargers and choose the one you like the most.
The following two tabs change content below.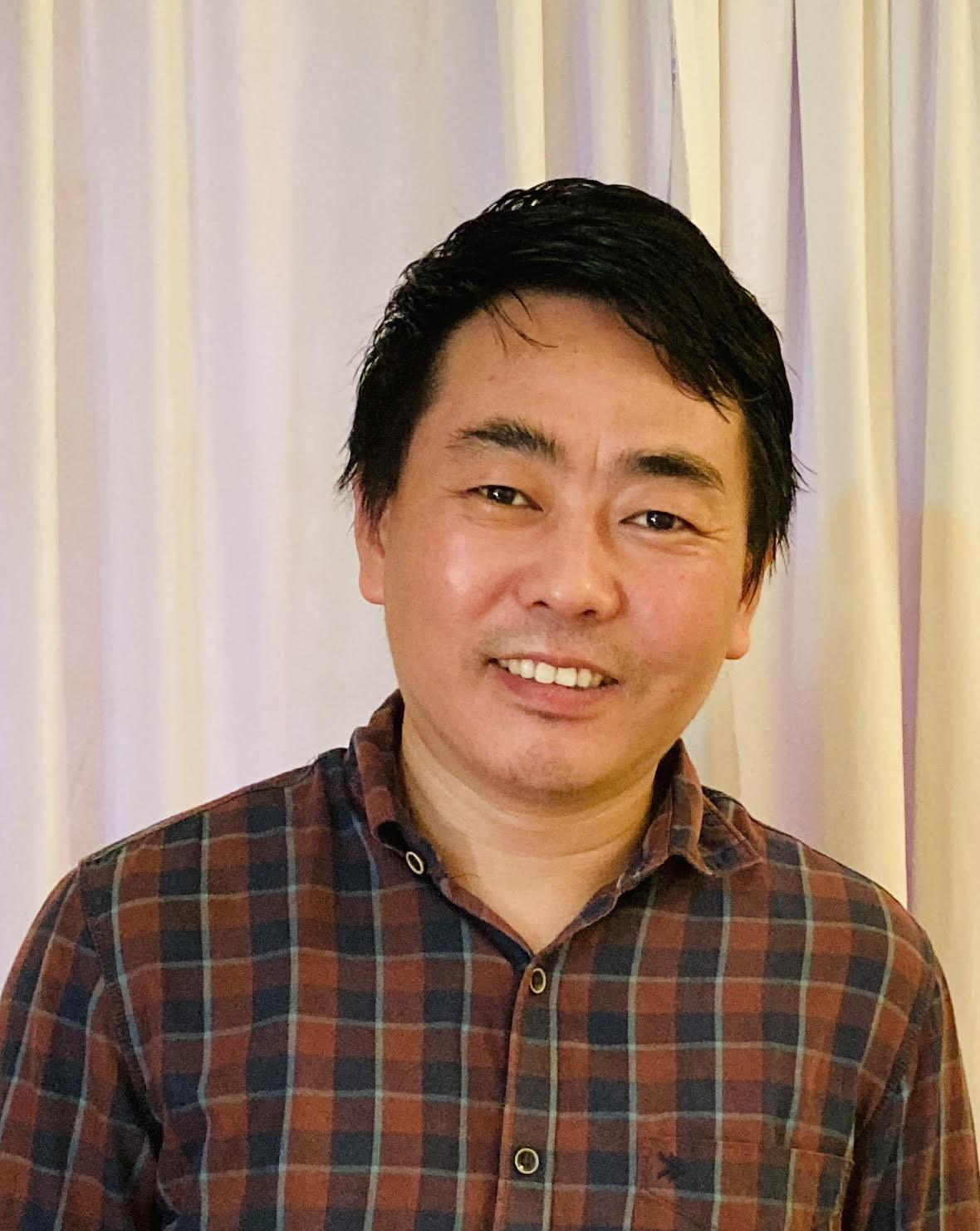 Wedetso Chirhah
Wedetso Chirhah holds a masters degree in English Literature. He had written content for more than 15 B2B websites and edited school books before joining MomJunction as an editor. Wedetso ensures the articles meet the highest editorial standards. He enjoys making content understandable and relatable to readers, and he is a big fan of the versatile em dash. He also...
more